The Fraternity Bros Have Been Smoking So Much Weed, They Forgot How Well Their Bro Sucks Cock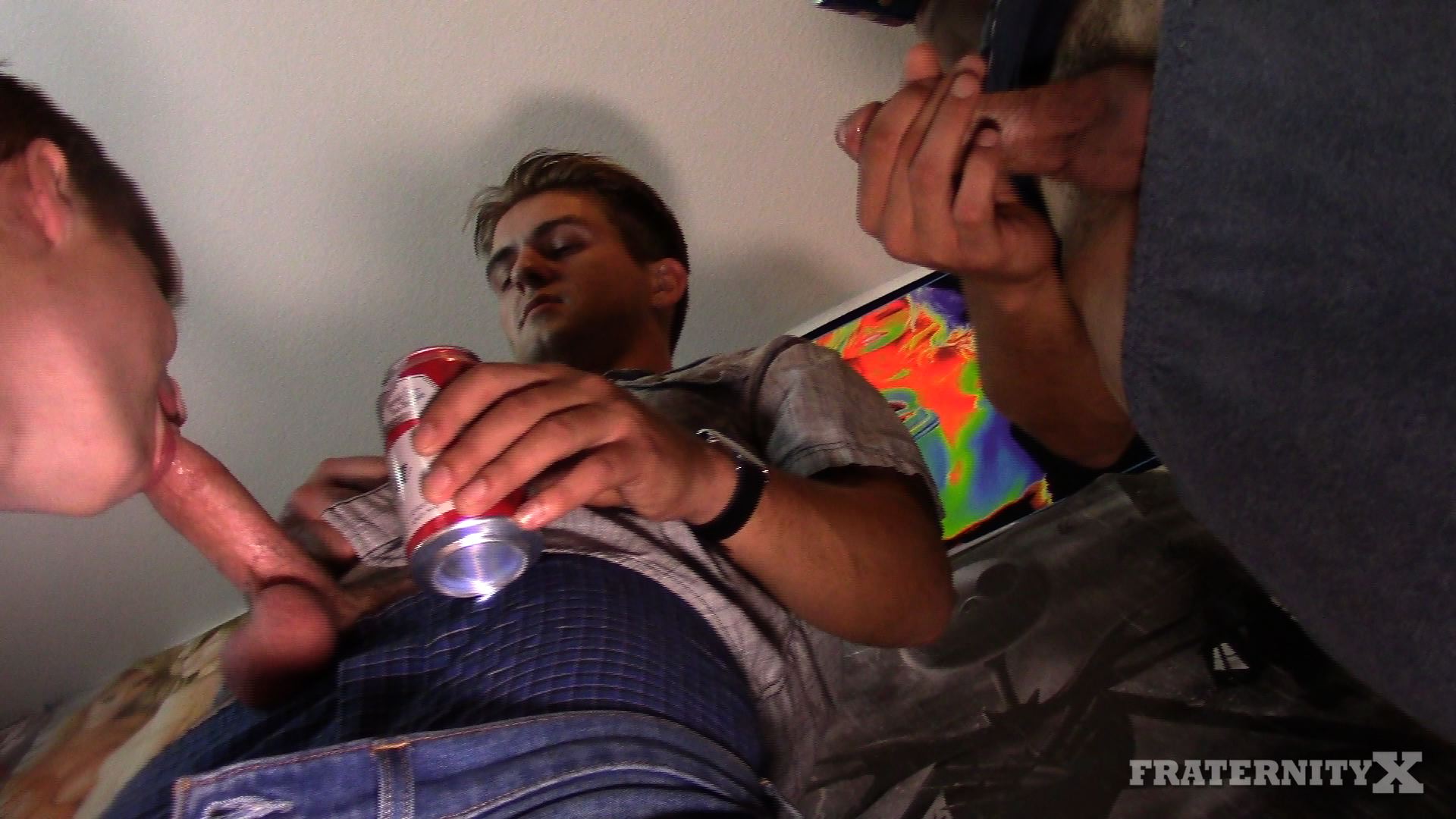 Today's FraternityX update is fairly tame by FraternityX standards, with your typical mix of beer, bros, and blowjobs. But, there is at least one funny moment (see clip below), if you enjoy laughing while jerking off to bareback gangbangs in dirty apartments.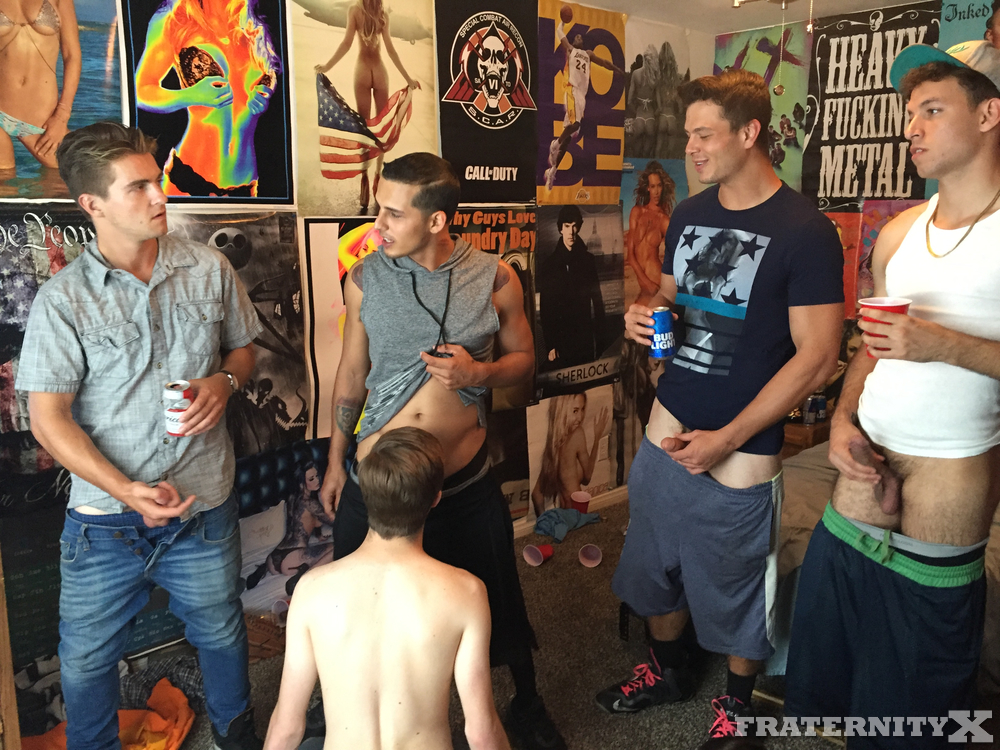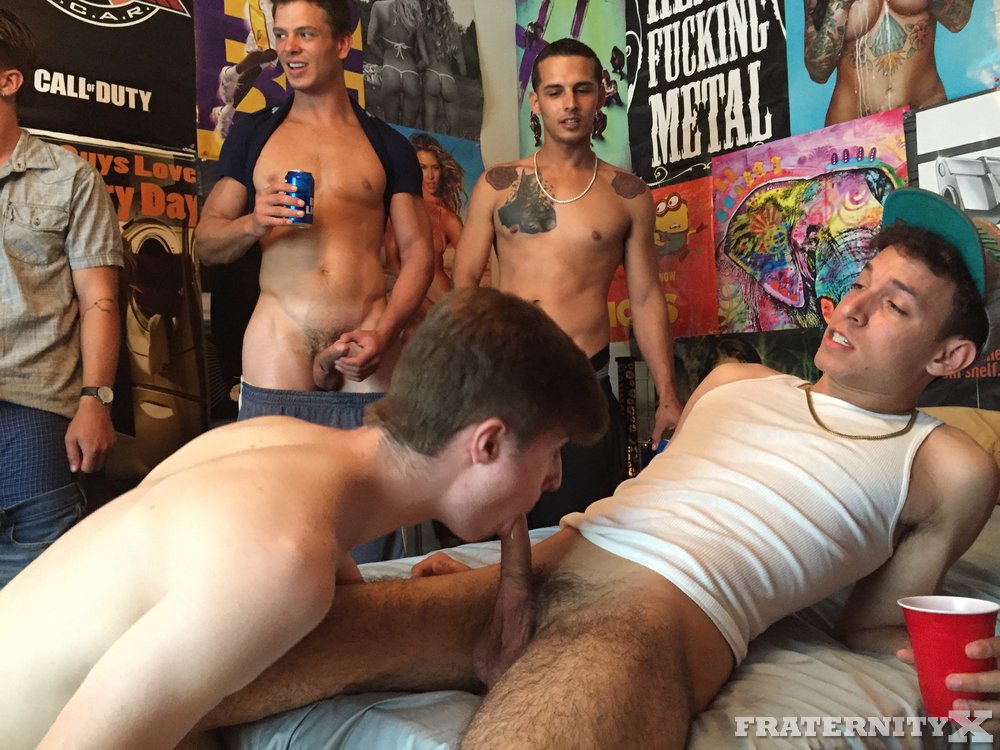 Note: There are no recognizable porn stars in this update, meaning FratX has a whole new cast of fake college students.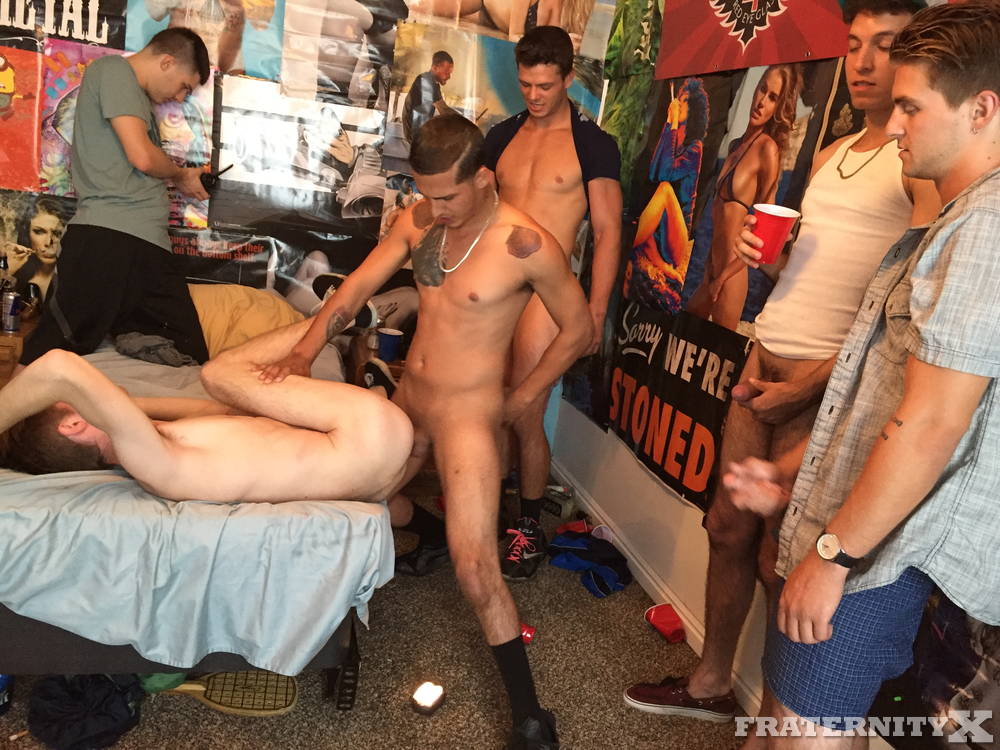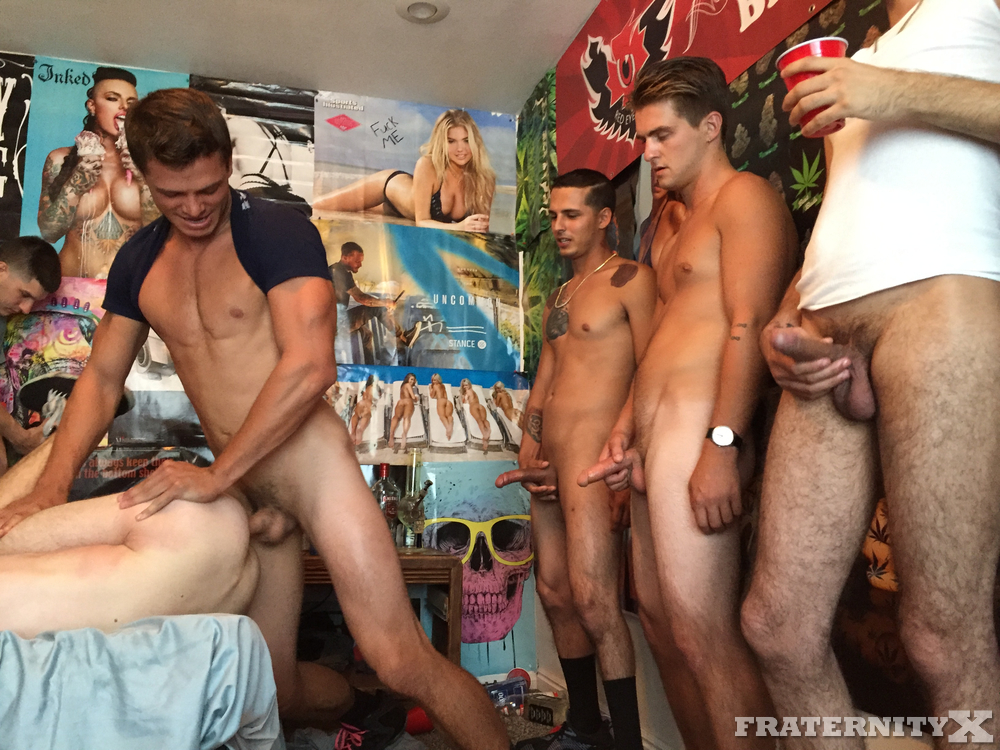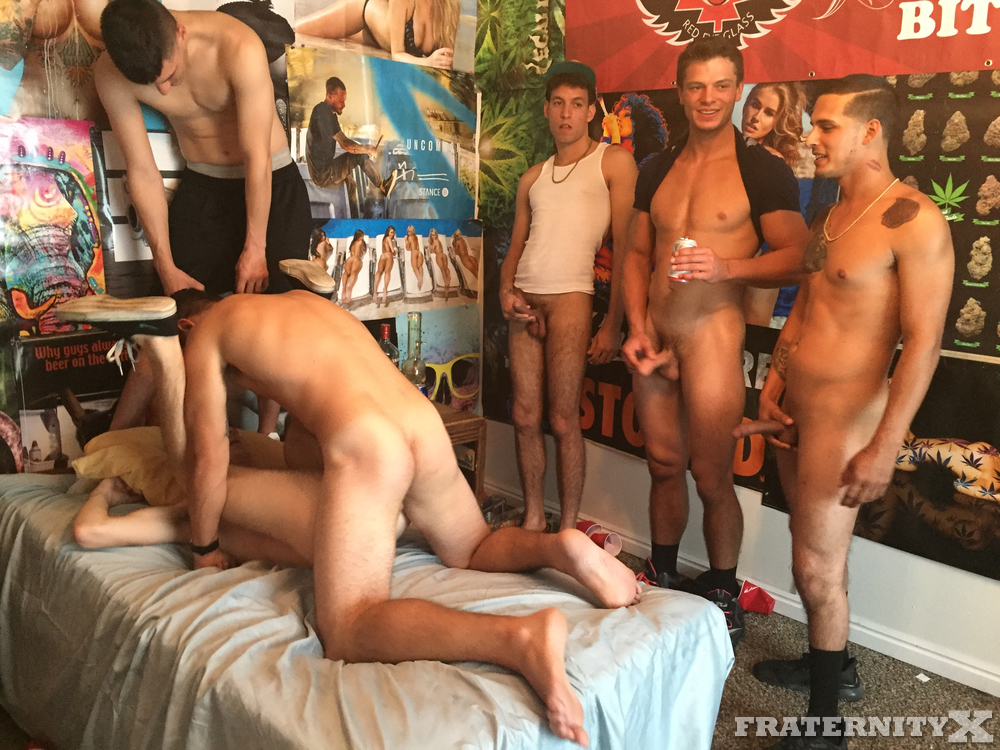 At about the 40-second mark in this clip, the unidentified gangbang cocksucker starts sucking two of his bros' cock so well, he seems to really surprise them! The frat boys then admit that they've been "partying a lot and smoking a lot of weed, bro," and they "forgot" how good their bro is at sucking cock. Clip (watch full scene here):
[
FraternityX: Stoned Frat Boy Orgy
]