Is Tom Faulk Addicted to Being Gangbanged Bareback And Creampied?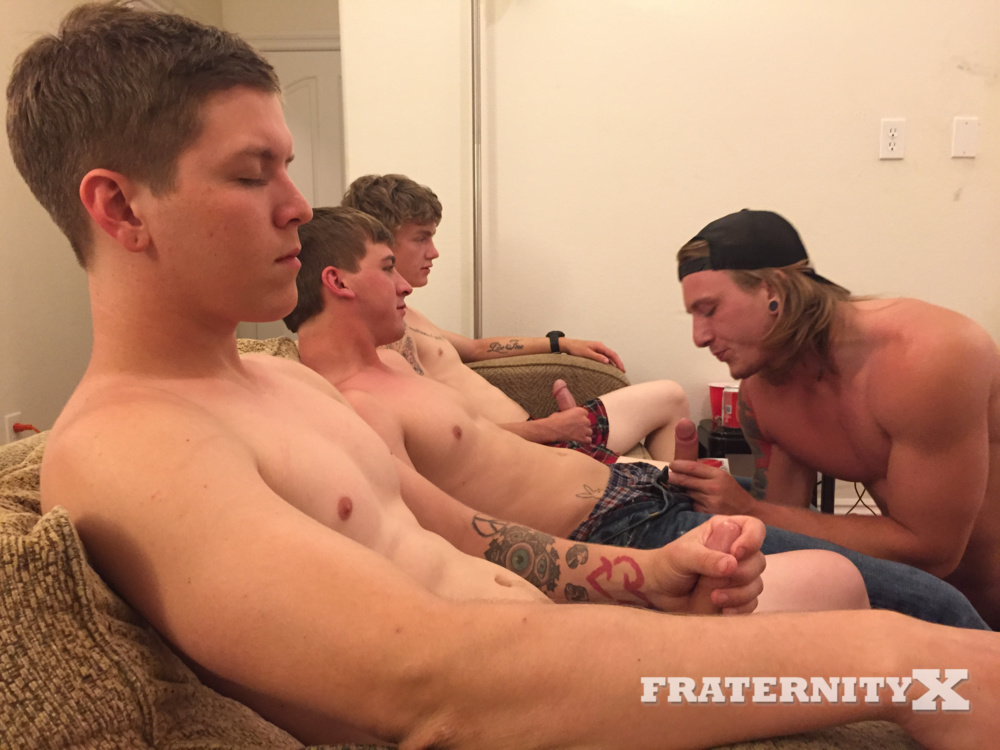 Last month, Tom Faulk was barebacked and creampied by five bros in the filthy FraternityX house. Today? He's getting barebacked and creampied again—but this time, only three of his frat brothers are fucking him. Wait—don't you have to go to college to be in a fraternity?
Tom Faulk is either addicted to getting gangbanged bareback and creampied, addicted to pretending to being in college, or addicted to all the free weed he gets to smoke whenever he visits this shithole of an apartment. Either way, looks like a win-win for Tom…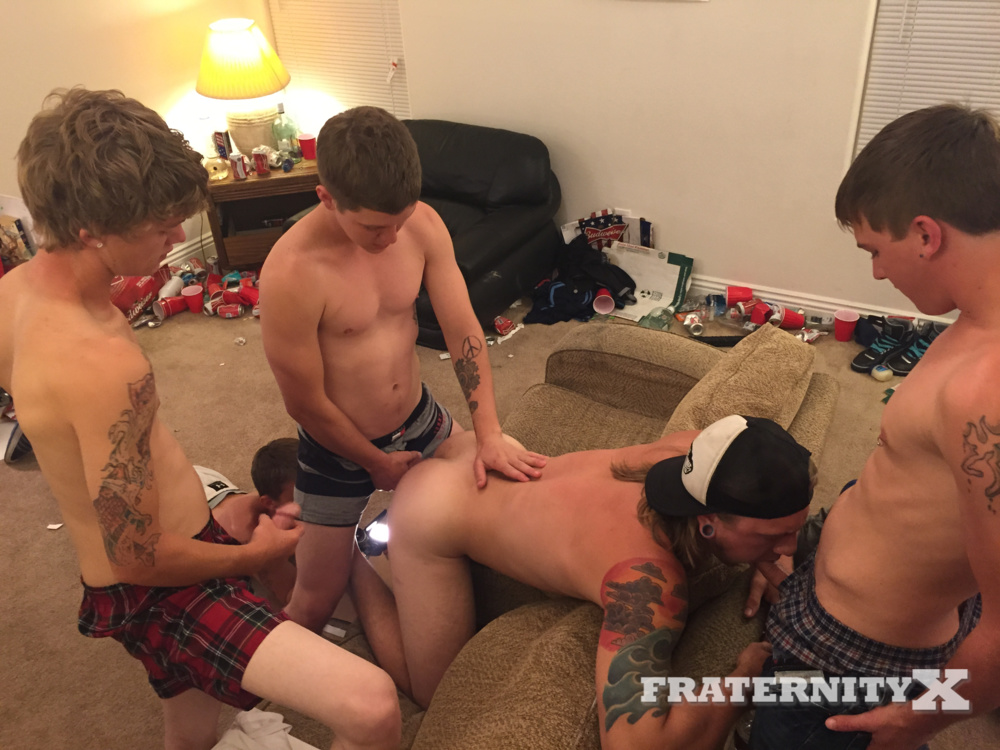 As gross as this frat house is, it's hot to see stoner/surfer Tom Faulk—who, until recently, had always been in condom scenes—getting fucked raw and pumped full of so many loads. If he were alive today, I bet even Tupac would be a fan.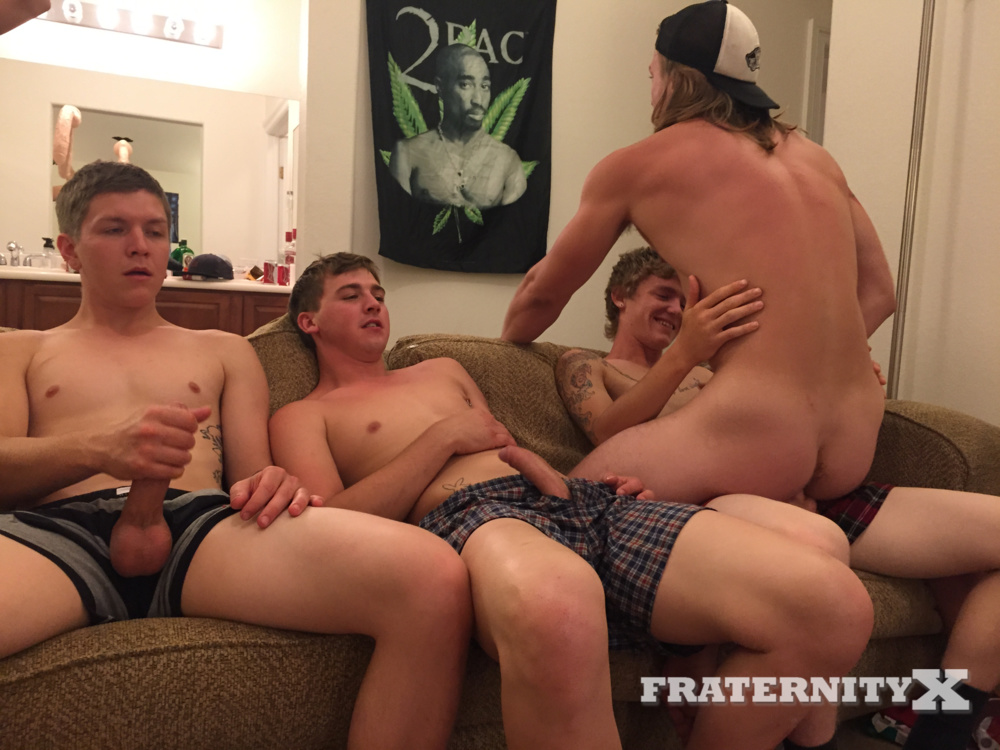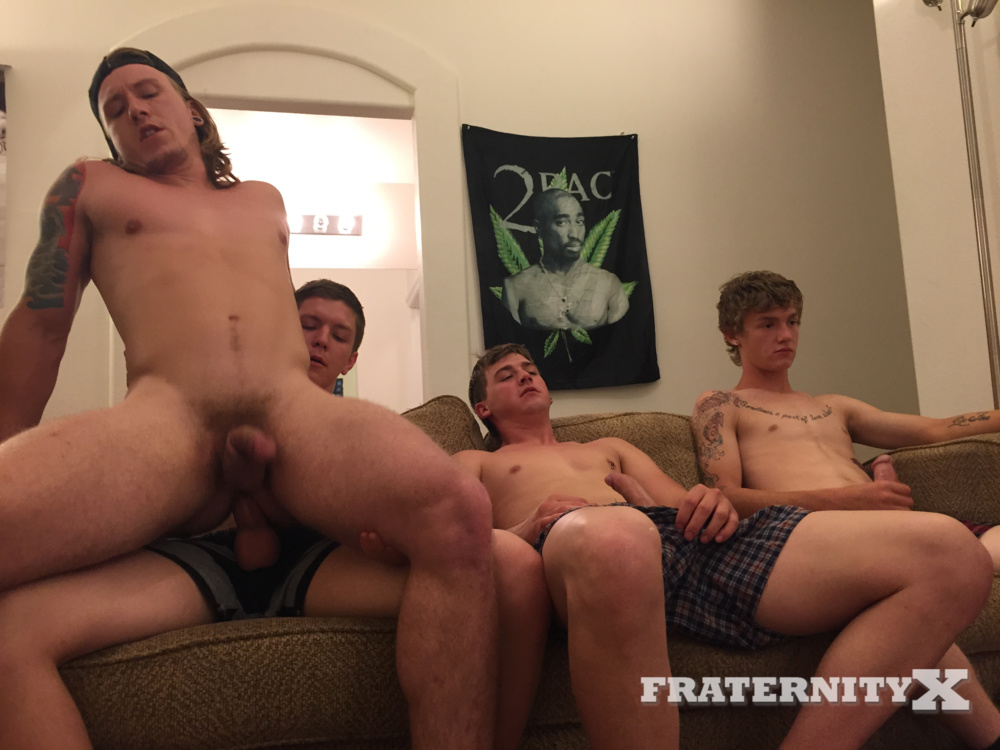 Will Tom Faulk ever stop getting gangbanged bareback? Here's the trailer for his latest fuckfest (watch full scene here):
[
FraternityX: Tom Faulk Barebacked And Creampied
]