Frat Bros Gangbang A Bottom Tricked Into Wearing Toga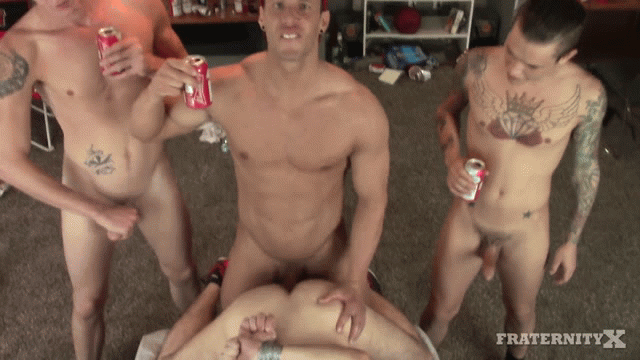 FraternityX recently changed sets and brought in a new group of hotter pledges, and this week's update even has a little bit of a plot. Yes, instead of the usual random drunk bottom being duct-taped and barebacked, this drunk bottom being duct-taped and barebacked actually has a back story.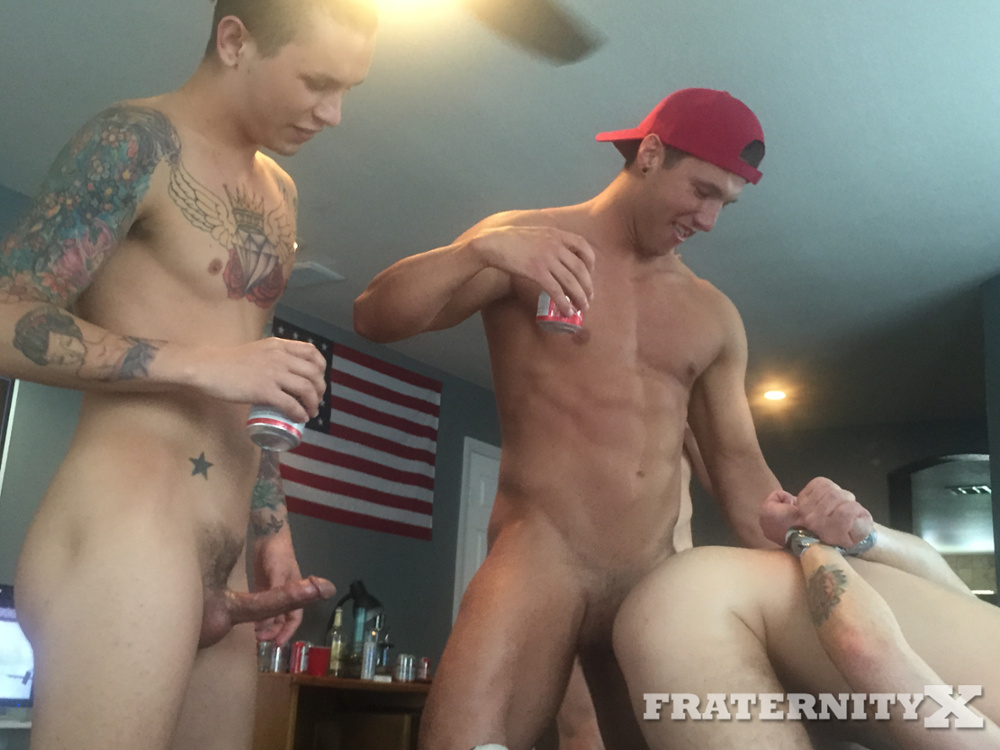 As you'll see in the clip below, the frat bros lure the drunk bottom over to their house by telling him that they're having a toga party. There is no such toga party, of course, and when the toga-wearing bottom arrives, well, you can guess what happens next.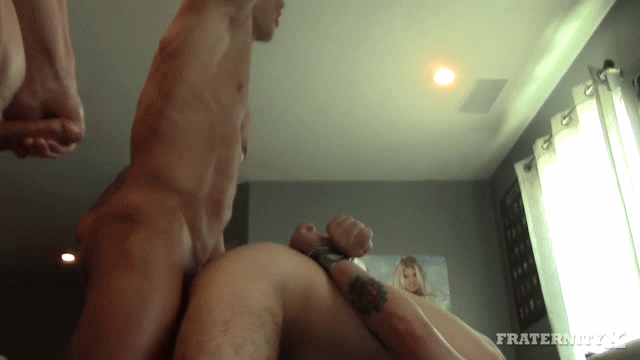 Insane homophobic bullshit aside, most of the actual fucking in this scene is quite good—especially the fucking from ripped muscle top Rod Peterson (above).
Trailer (watch full scene here):
[
FraternityX: Bareback Toga Party
]