After Drinking An Entire Bottle Of Vodka, A FraternityX Bottom Vomits While Trying To Deep Throat His Bro's Cock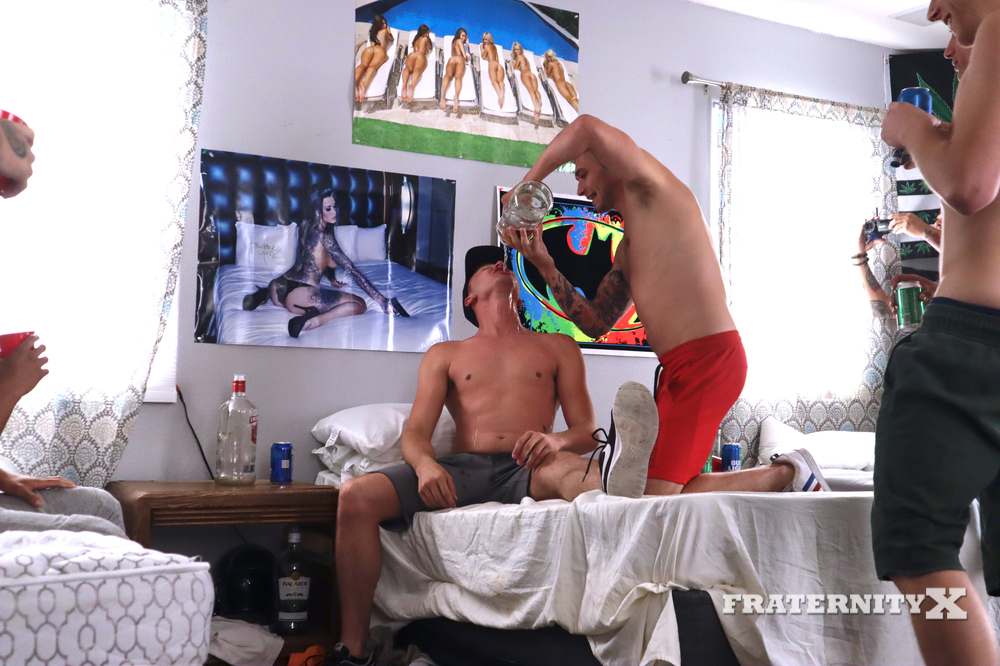 Well, just when you think things can't get any worse, it's time for this week's FraternityX scene. In this update, one of the bros is forced to chug an entire bottle of Smirnoff vodka, and you'll never guess what happens next.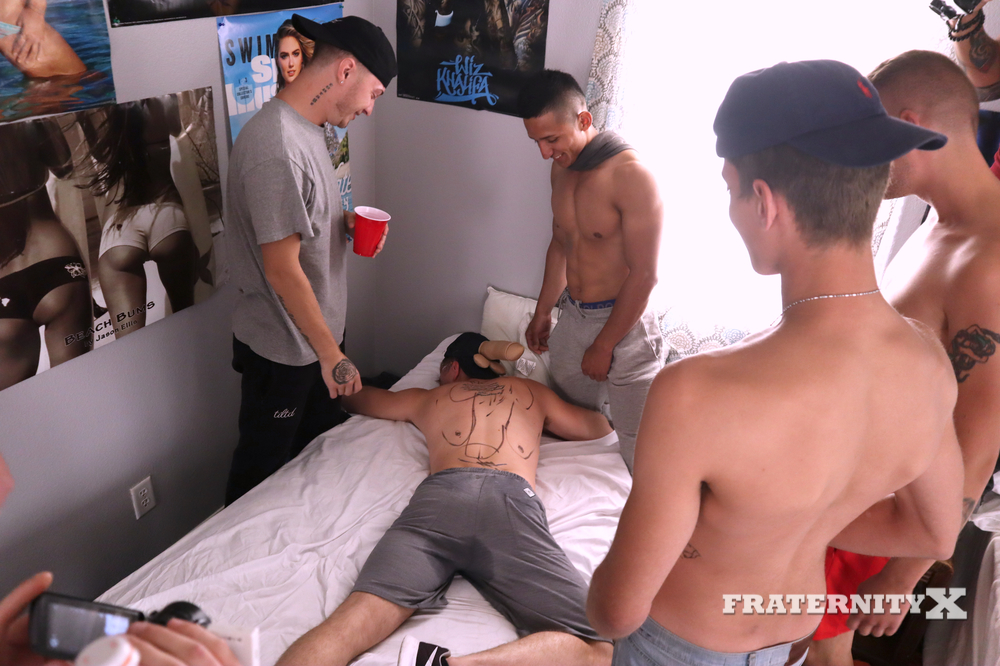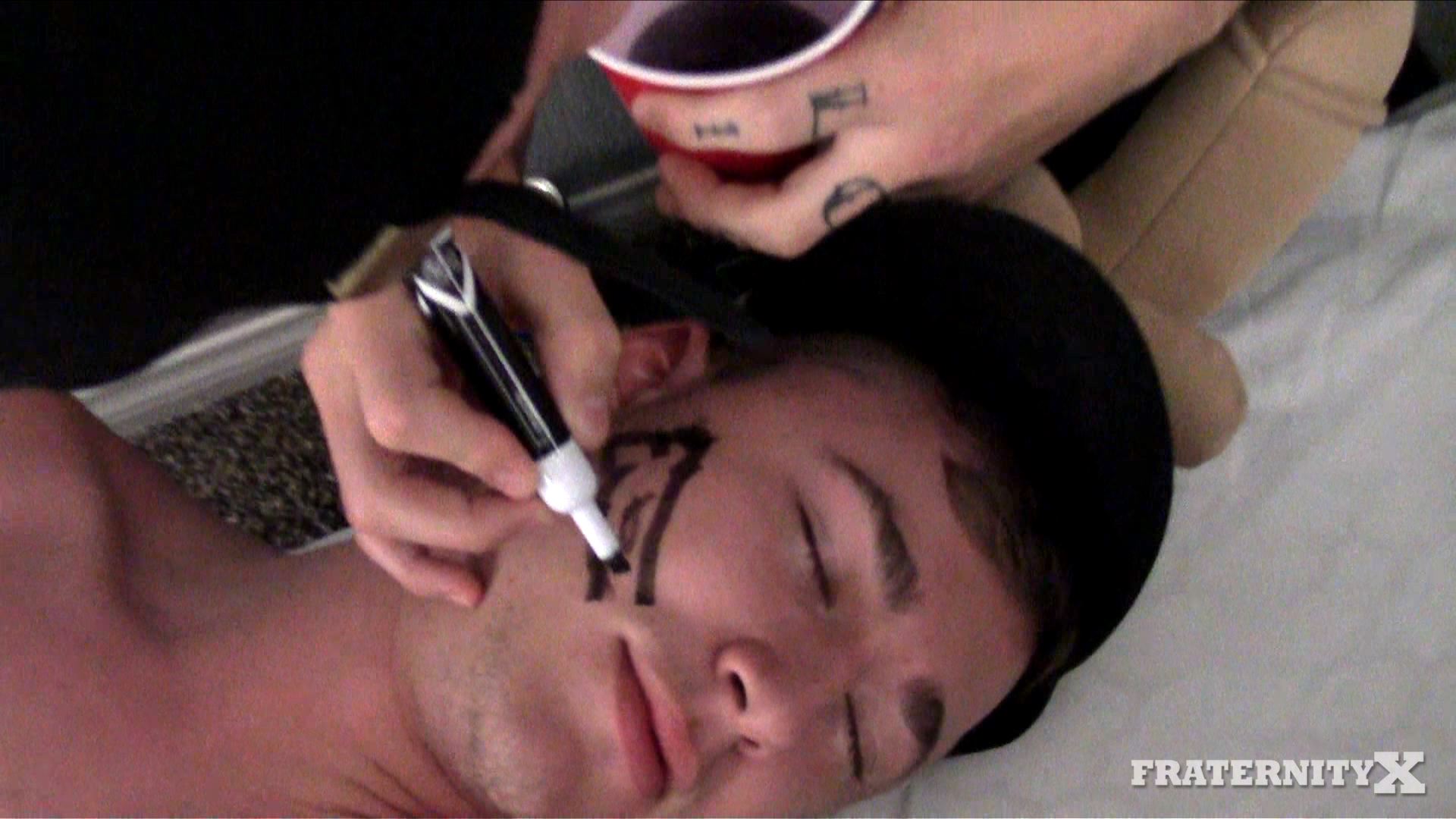 If you guessed that the frat bros would draw cartoon dicks on the passed out bottom's face…congrats, you are correct.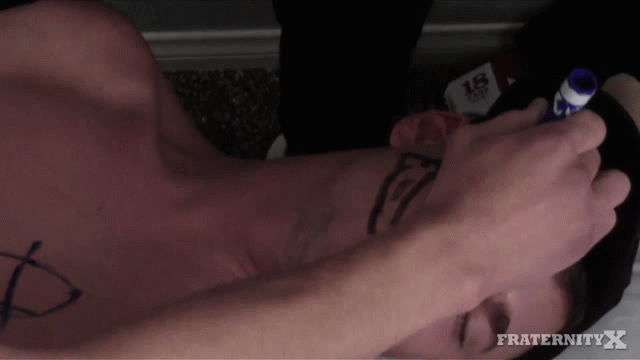 It's what happens next, however, that could be one of FraternityX's most "cannot unsee" moments ever. If you enjoy your gay porn with a side of vomit, you're in luck, because the bottom who drank a bottle of Smirnoff actually pukes while trying to deep throat his bro's cock: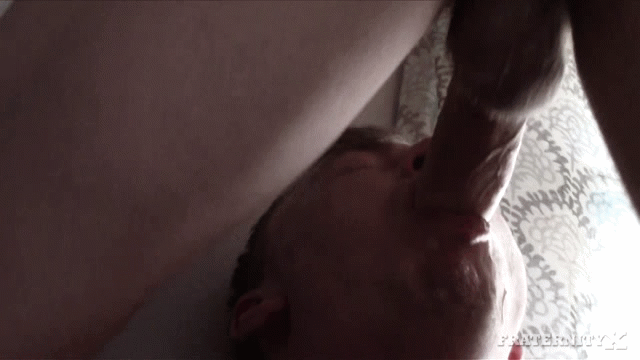 And, I don't know if this can be considered grosser than barfing while sucking dick, but a few minutes later, one of these assholes ashes his cigarette onto one of the beds in the apartment? Fucking pig: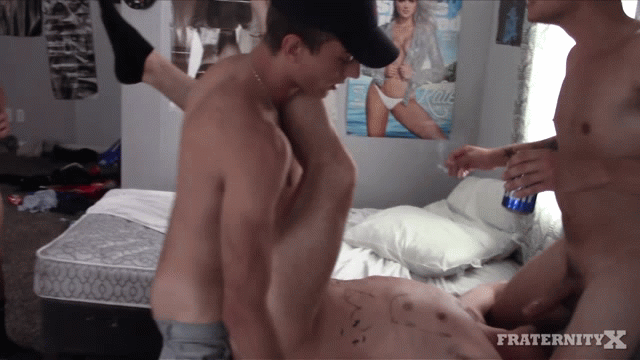 K, I've had enough for today. I'm out.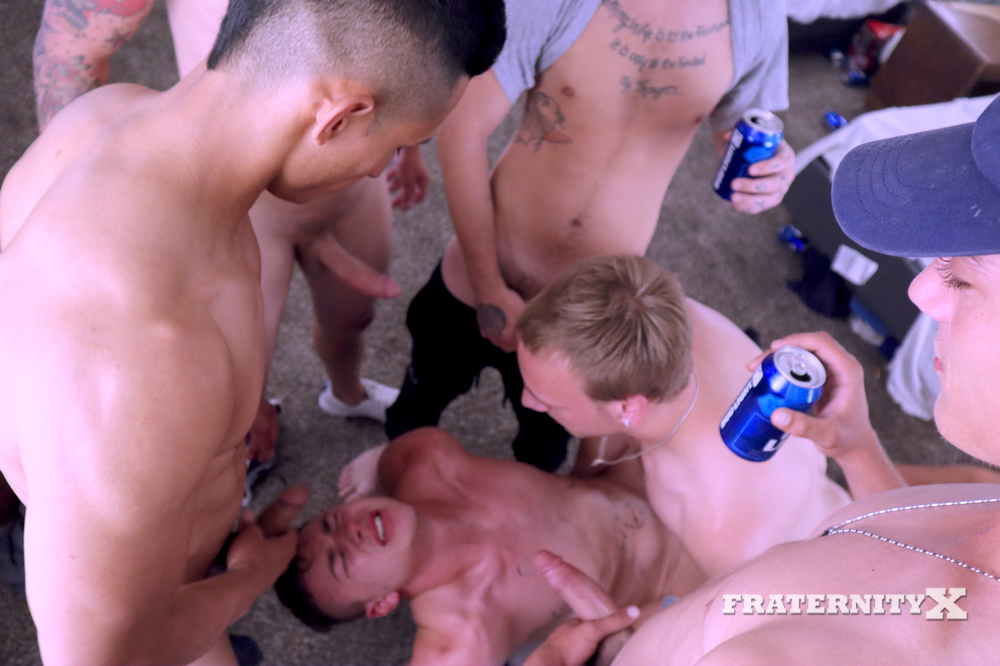 Trailer (watch full scene here):
[
FraternityX: Frat Bro Passes Out, Throws Up On Dick, And Gets Gangbanged Bareback
]