WATCH: Messy Frat Bro Gangbanged Bareback After Dropping Beer And Yelling "Fuck You, You Fuckin' Foreign Exchange Student!" At One Of His Bros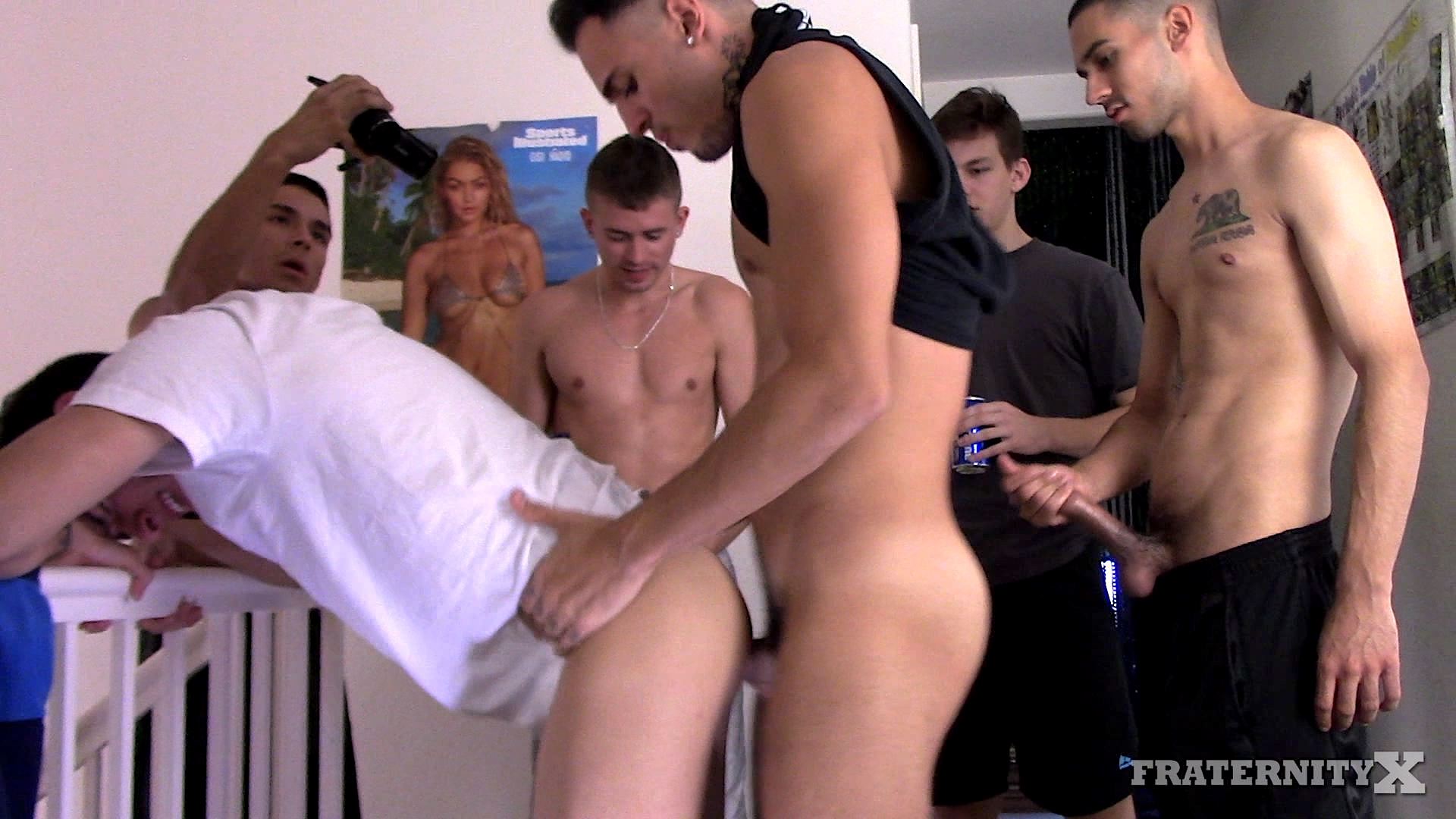 That British guy who's been hanging out at the FraternityX house for the last year is once again leading the bareback gangbang this week, but before he does, the gangbang bottom has a hissy fit and yells at him, shouting, "Fuck you, you fuckin' foreign exchange student!" This outburst, obviously, does not end well for the bottom.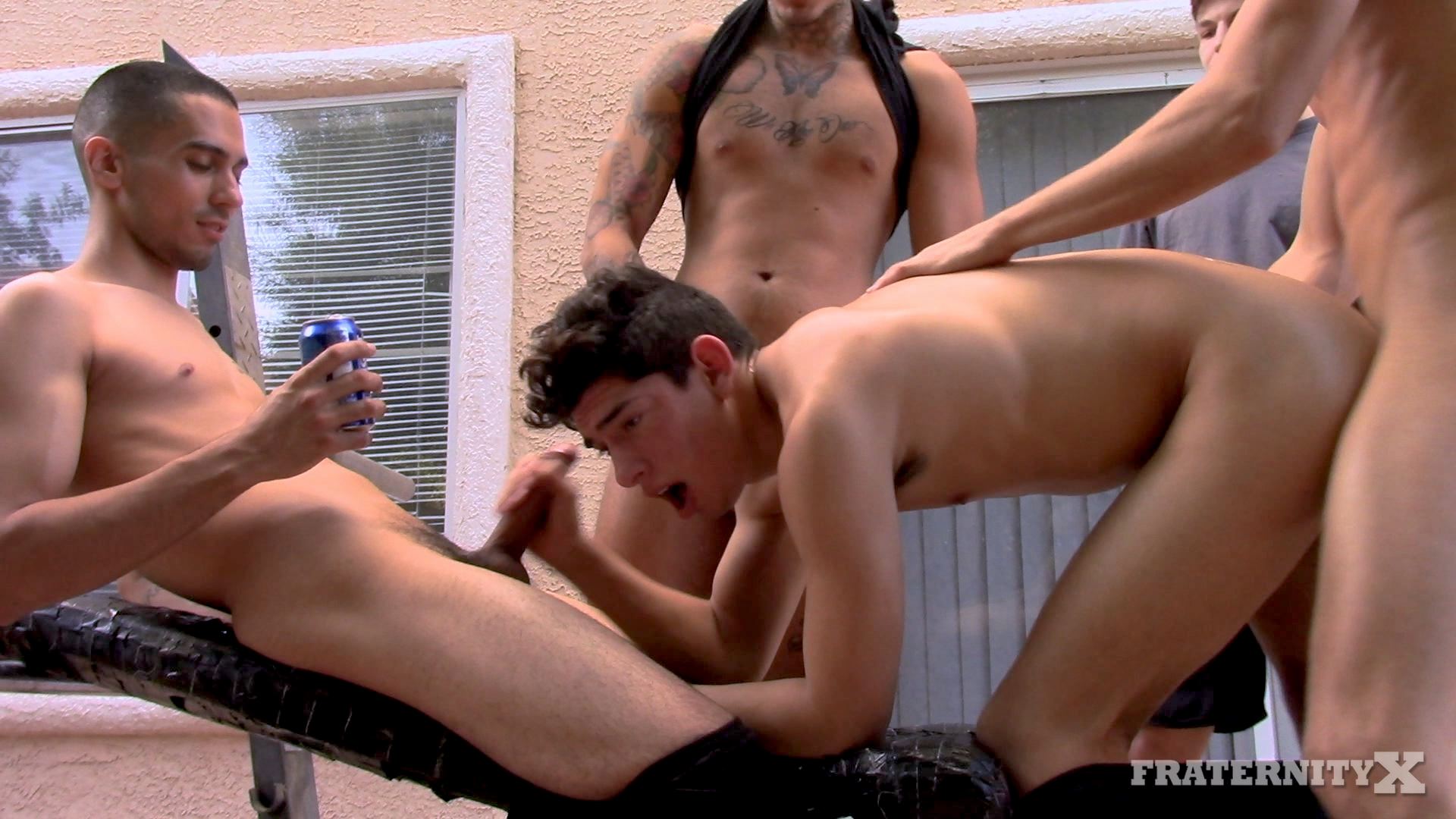 Side note: The bottom is really cute! (He kind of reminds me of Shawn Mendes?) He's been in a couple of these gangbangs before, and his name is Hollden Coldwater. It's a shame he had to piss everybody off (the fucking is prompted by Hollden tossing a beer can over a balcony).
Another side note: The fucking is great in this scene, all of the cum shots appear real, and all of the tops' cocks are big and rock hard.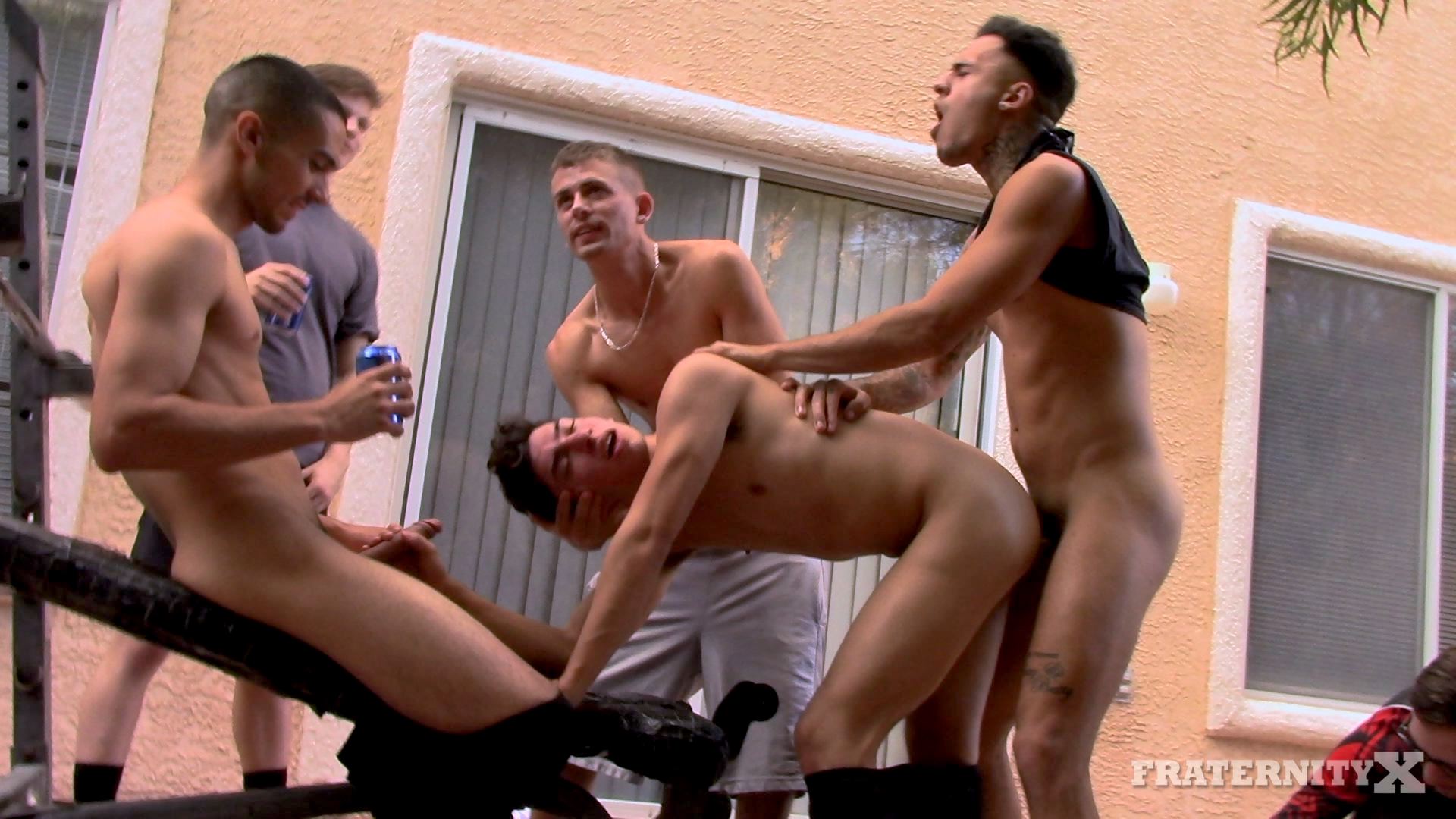 You never know what you're gonna get with these orgies, but this one is good, and the outdoor fucking is probably the best part of the scene.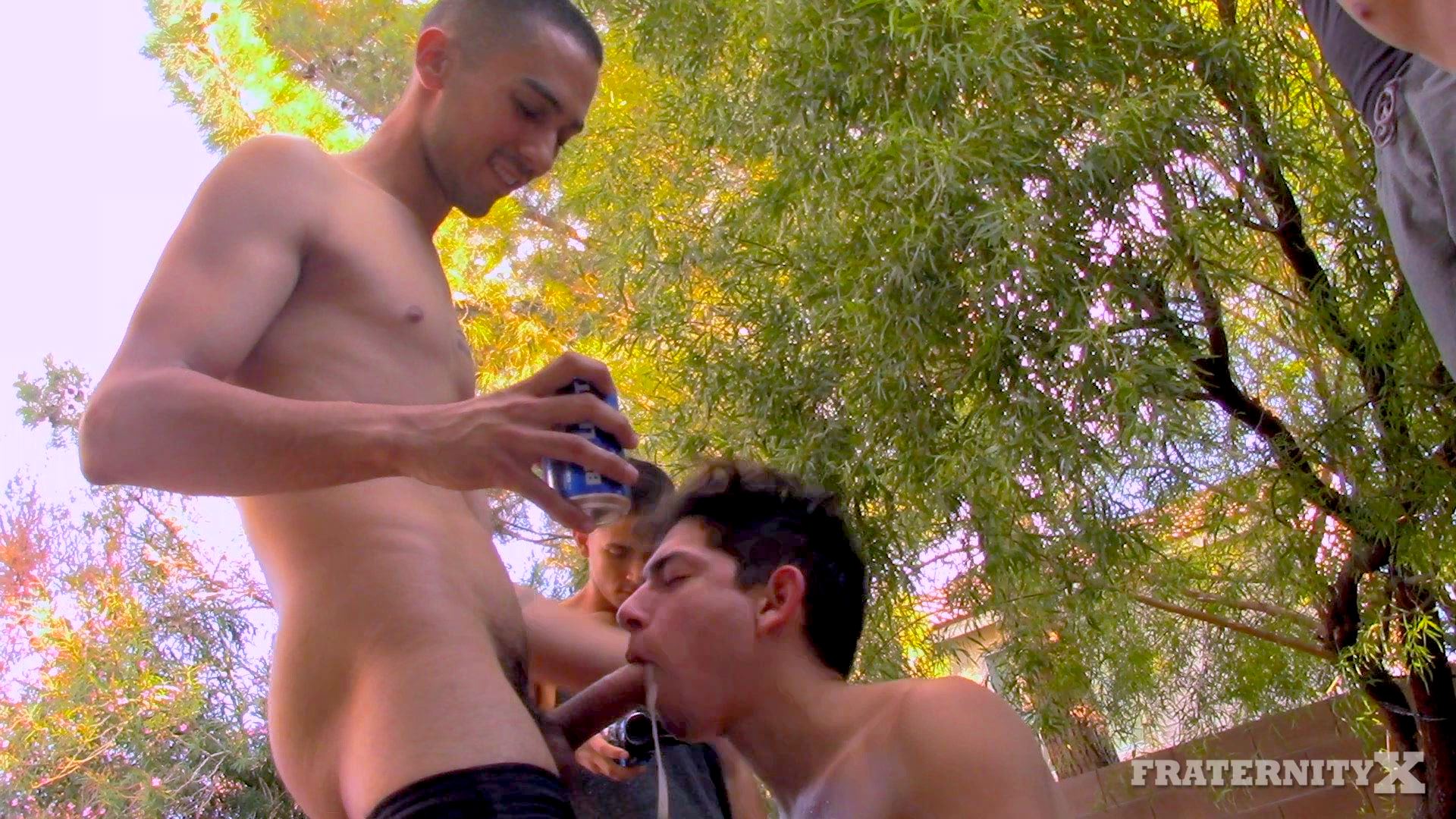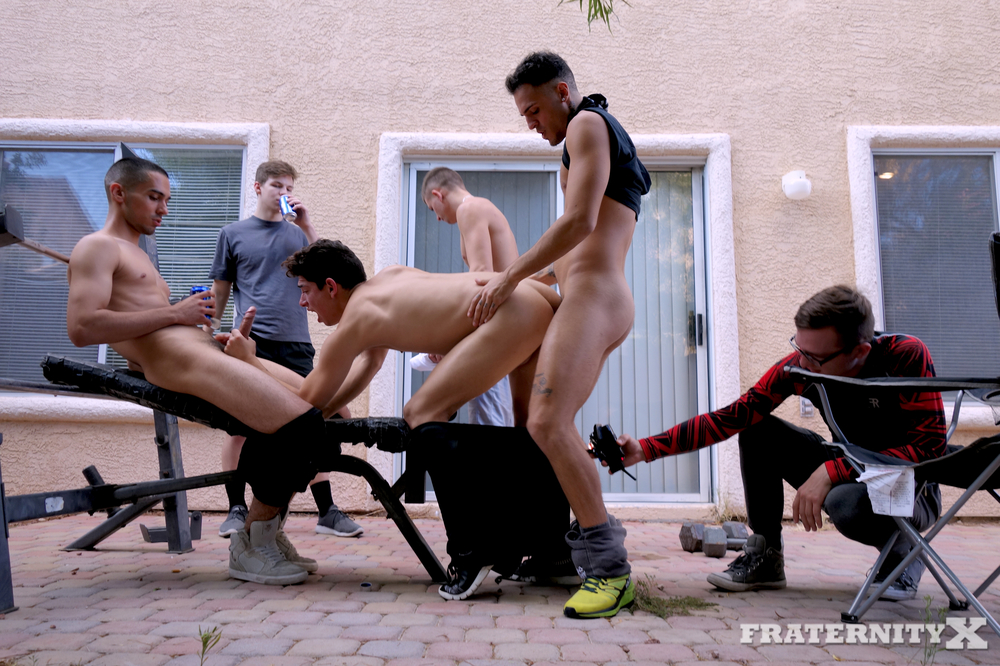 Trailer (watch full scene here):
[
FraternityX: Hollden Coldwater Gangbanged Bareback
]