FraternityX Films An Outdoor Basketball Game For The First Time (Which Leads To A Bareback Orgy, Of Course)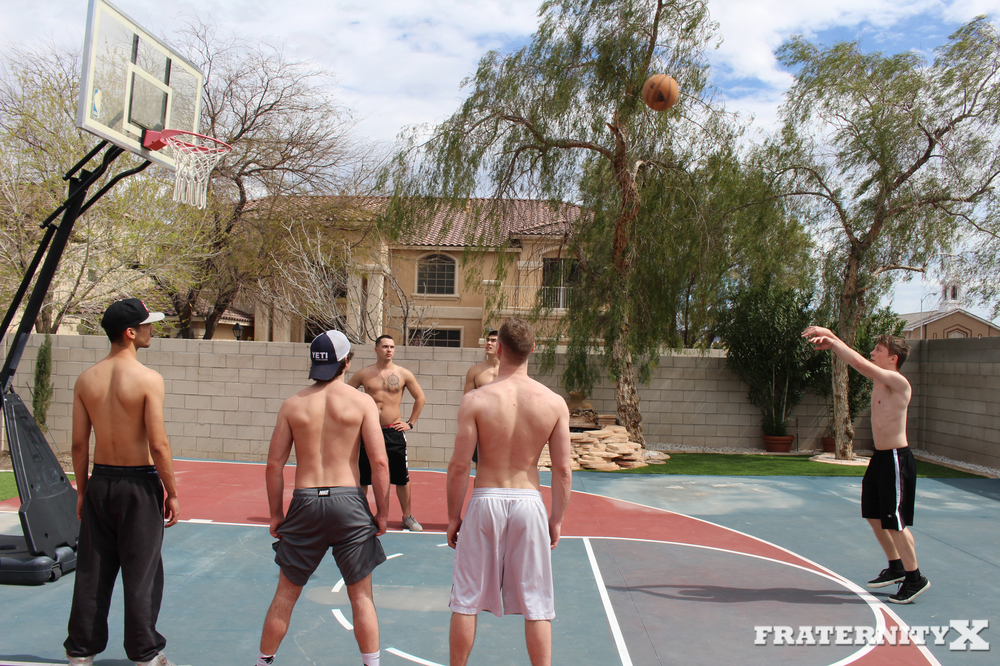 Just when you think they might've run out of ideas, FraternityX comes up with a new way for someone to be gangbanged bareback. And this might be the most surprising scenario yet, because the bros are actually outside?
These frat bros actually know how to play sports? And, they're not smoking weed or drinking beer? Engaging in physical activity that doesn't involve fucking or getting shitfaced is a huge change of pace for the bros, but I worry that this might lead them to participating in other unusual activities. What's next? Someone doing homework? Going to school?
Don't worry, because after one of the bros fucks up the basketball game, he ends up being gangbanged, of course.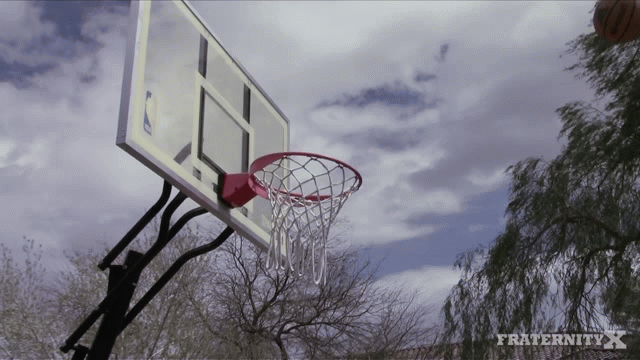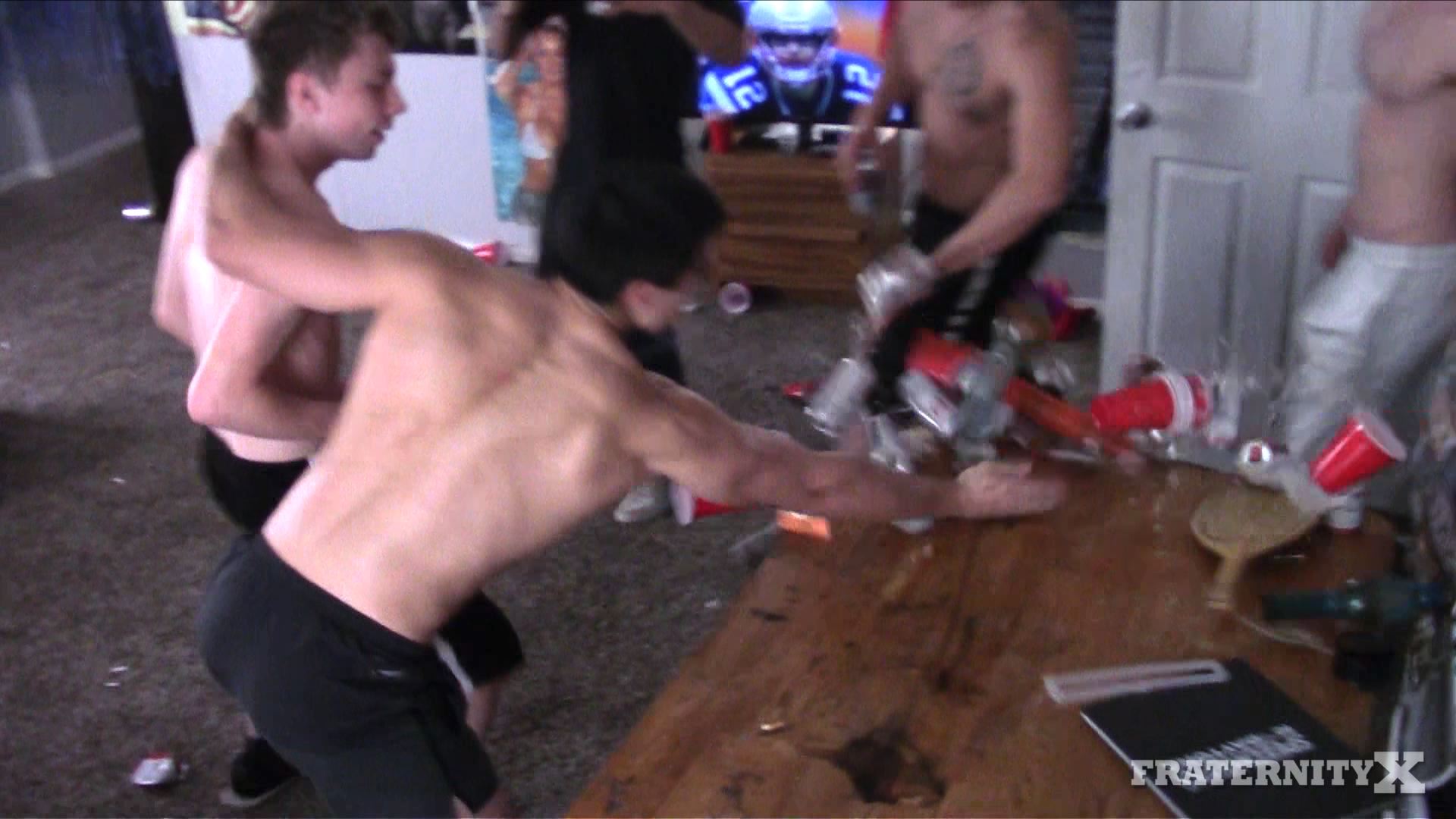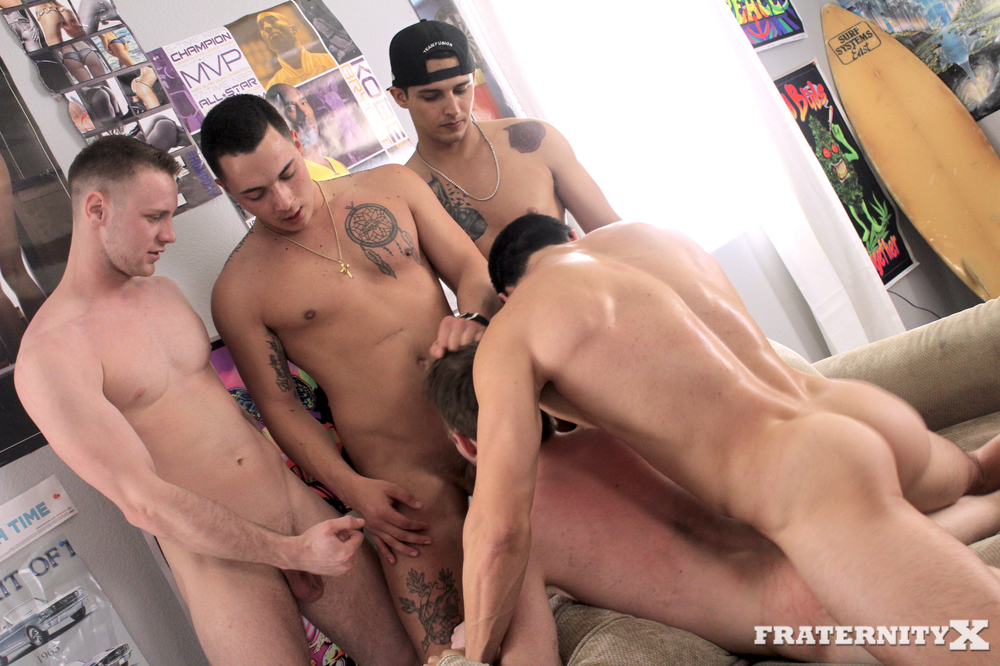 Muscle hunk Axel Kane is one of the loud and obnoxious tops this time, and we also get to see hot as fuck Bentley Lane and Brandon Evans doing some gangbanging too.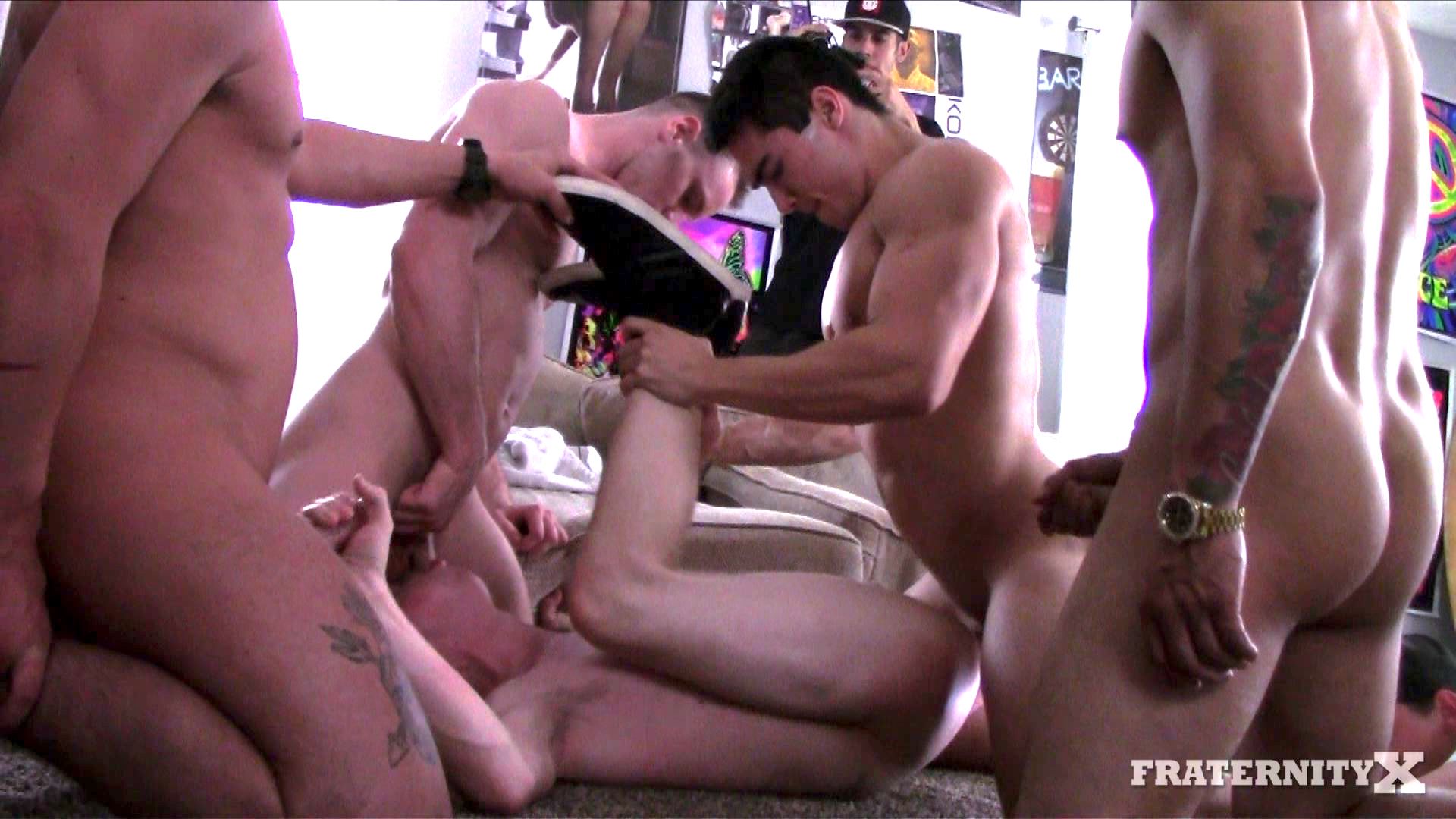 It looks like the bottom is creampied a few times, but it's hard to tell, given how messy and disheveled this orgy is. Trailer (watch full scene here):
[
FraternityX: Basketball Gangbang
]