FraternityX's Latest Gay Orgy Features Butt Chugging, Weed Smoking, And Multiple Creampies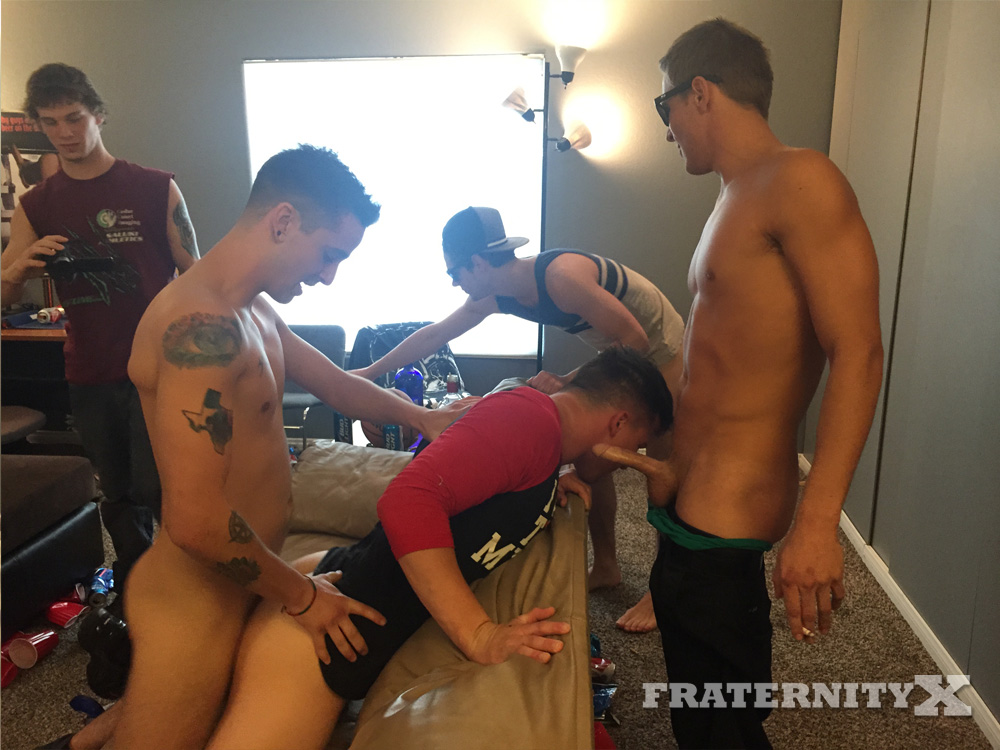 FraternityX has finally hired a new group of drunken and stoned frat boys (I guess the old group finally graduated college), and they've replaced them with…another group of drunken and stoned frat boys.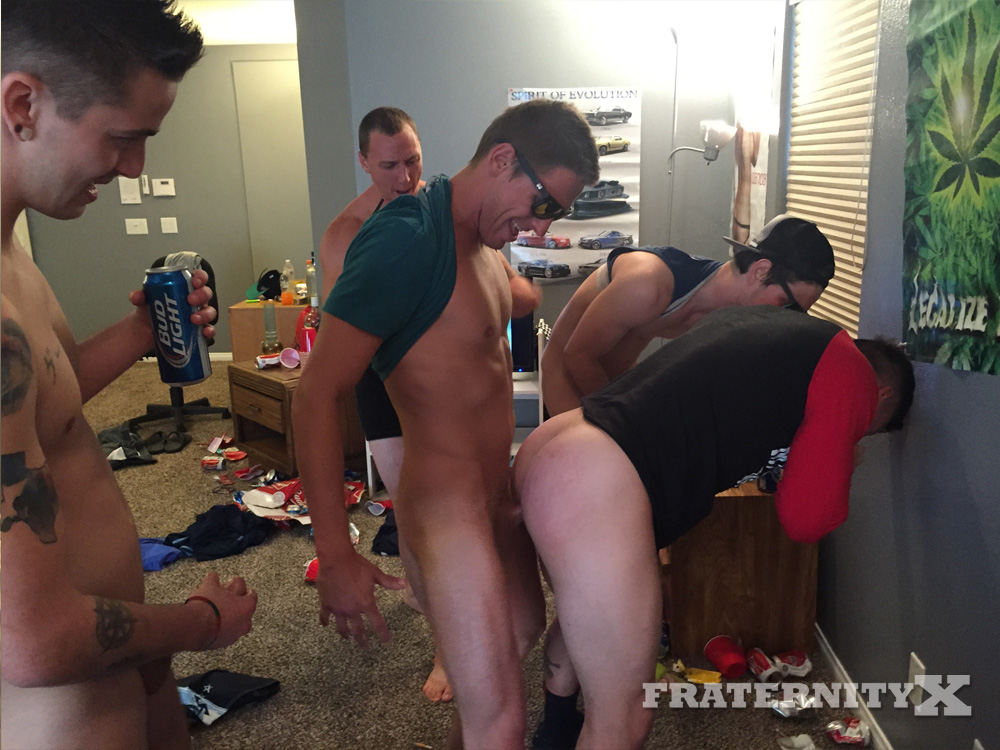 For this new update (which also looks to have been filmed in a different, trashier house), the dicks are bigger, the shouting is louder, and the props are even more absurd. Now, they've busted out a funnel to perform an alcohol enema—a.k.a. "butt chugging"—on the pledge, a hazing ritual that has led to hospitalizations and deaths on college campuses nationwide. Sexy!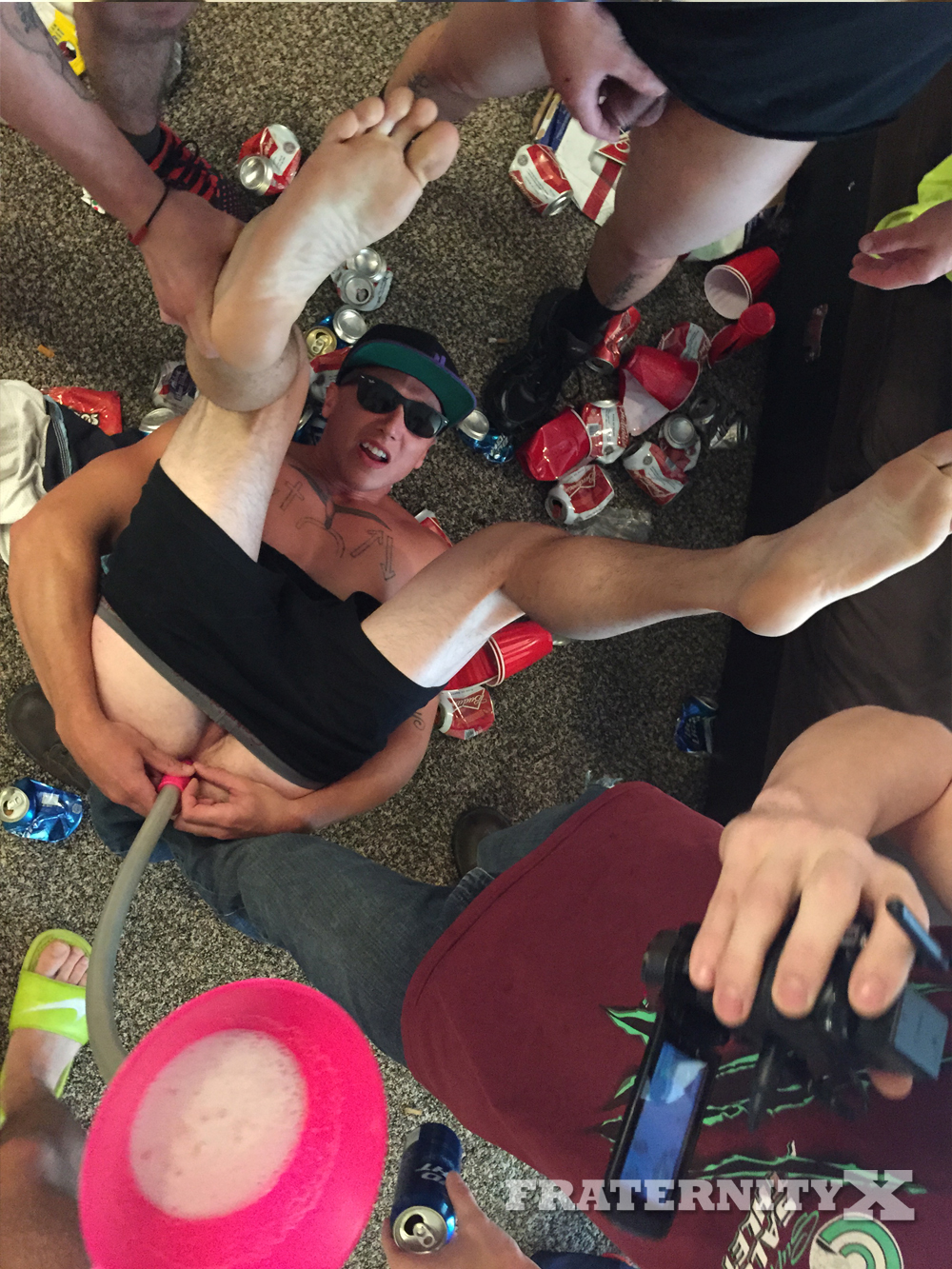 For those who don't drink, don't worry, these new guys still smoke plenty of weed.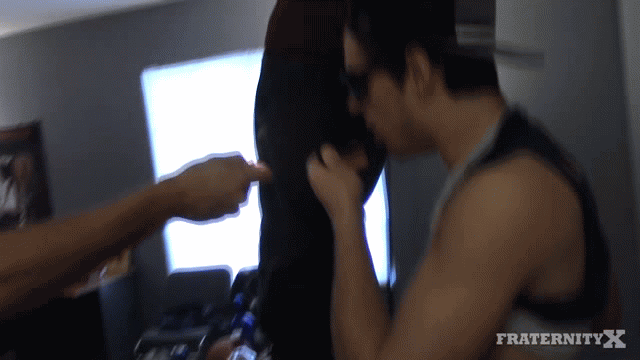 The big-dicked stoner above is Michael Del Ray, of GuysInSweatpants fame, and he seems to be the leader of this new group of hung frat boys. He and two other tops take turns dropping off their loads in the unidentified bottom: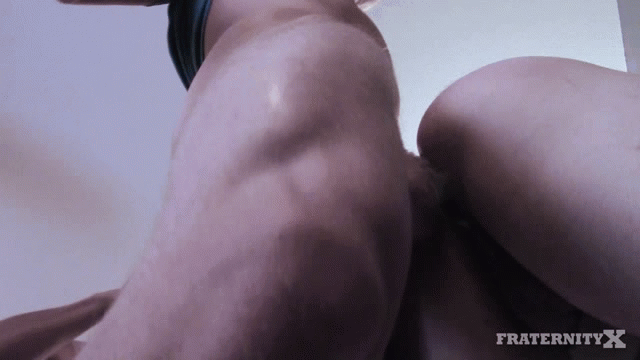 This is one of the noisiest FratX updates in a long time, so adjust the volume accordingly if you don't want your neighbors or roommates to think you're insane. Trailer (full scene here):
[
FraternityX: Butt Chugging Bottom Gets Barebacked And Creampied
]