Rhys Jagger, Ariel Vanean, Andrei Karenin, And Steve Peyroux Swallow Cum In Part One Of A Cum-Drenched Fourgy
As they typically do, BelAmi has broken up their new bareback fourgy into two separate parts (always a good move, given that the sheer amount of cock and cum in these fuckfests can be a little overwhelming), and part one—the all-oral portion—is out today.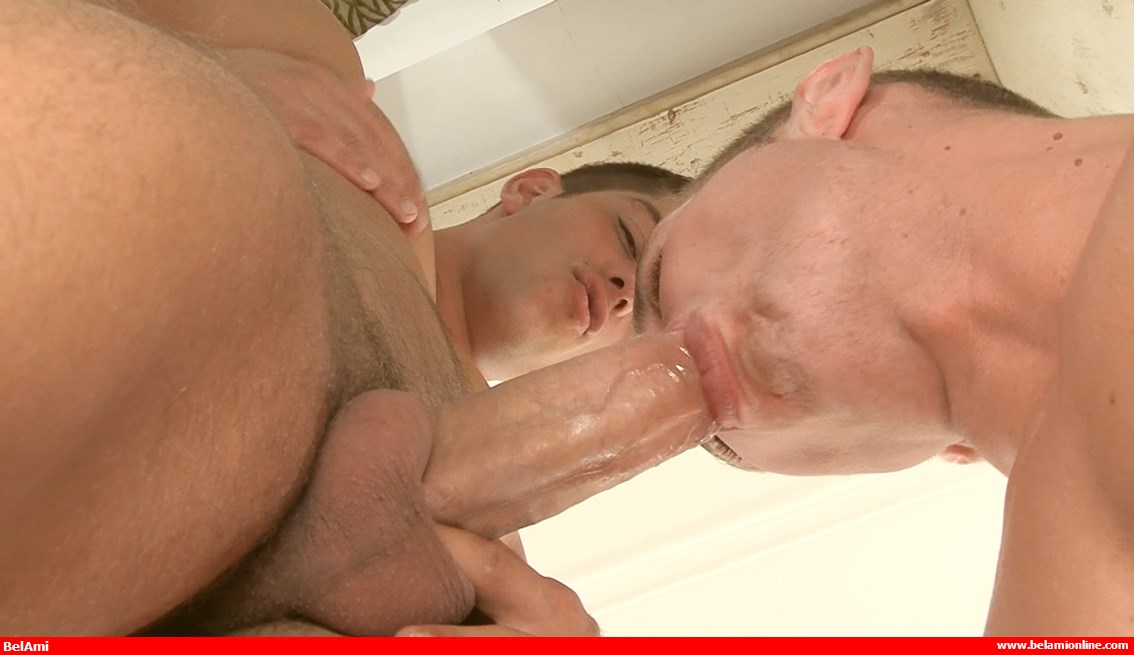 This two-part fourgy is the latest in the ongoing "Summer Break" series, and it stars Ariel Vanean, Andrei Karenin, Rhys Jagger, and Steve Peyroux. As noted, there is a ton of cock here. I'd estimate at least 34 inches?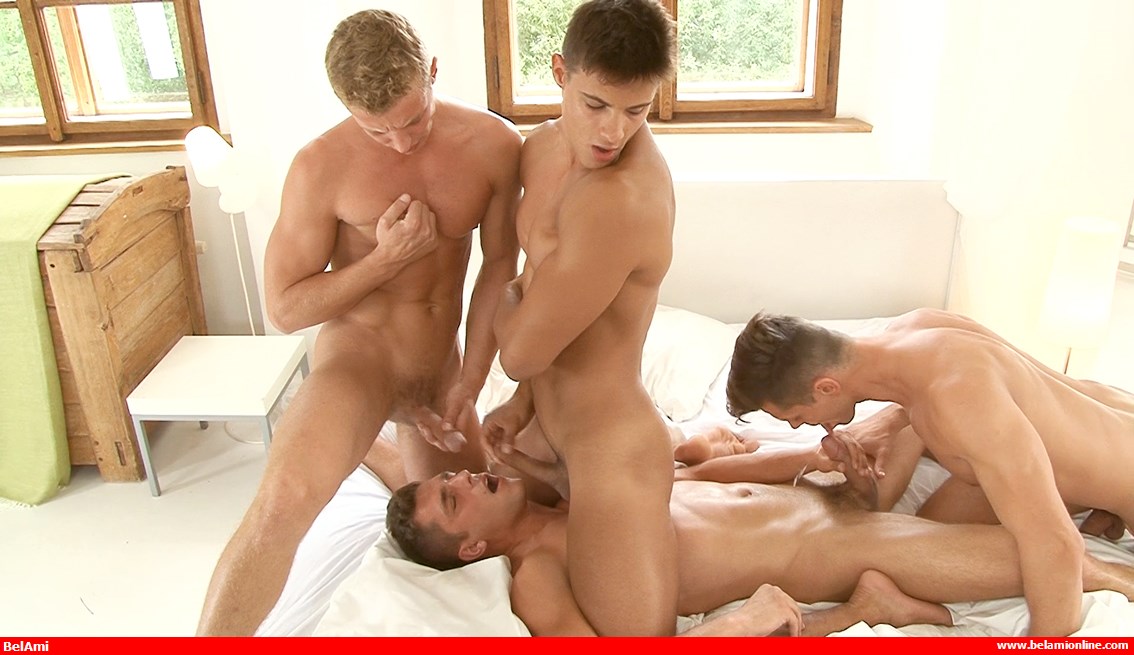 Also as noted (and as per usual at BelAmi), there is a lot of cum here, all of which is delivered via massive cum facial. In fact, every single model in this scene swallows cum, starting with Rhys Jagger, when Ariel Vanean cums in his mouth: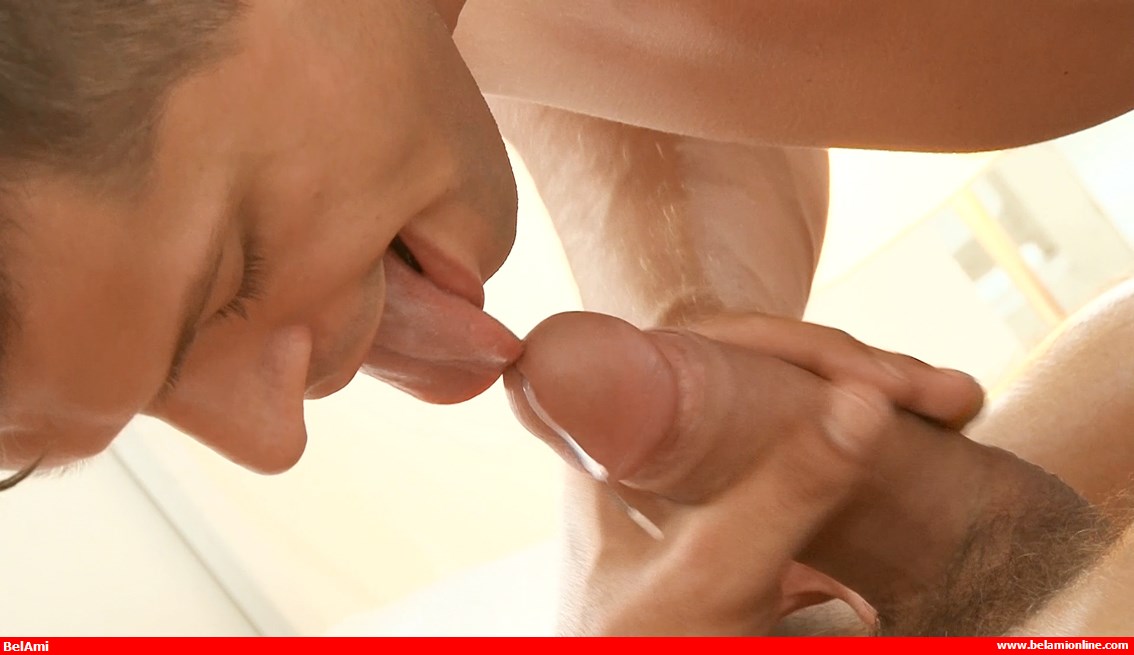 Then, both Steve Peyroux and Andrei Karenin pump out their loads onto and into Ariel Vanean's mouth:
Then, as if all that weren't enough, Rhys Jagger literally explodes all over Steve Peyroux and Andrei Karenin:
It's literally raining cum…
As Rhys shoots a seemingly endless load, Steve and Andrei share and snowball all of the cum while kissing. My god…
This trailer shows portions from parts one and two (watch full scenes here):
[
BelAmi:

Ariel Vanean,

Andrei Karenin,

Rhys Jagger, and
Steve Peyroux

]