Battle Of The Gay Porn Newcomers: Ridley Vs. Brodie Vs. Maverick Vs. Red-Pubed Hottie
Lately, you never know what you're gonna get on Gay Porn Newcomer Mondays (if you're gonna get anything at all, since so many studios don't introduce new models anymore), but this is a decent enough Monday, I guess. And hey, at least no one has any racist tattoos.
First, we'll start with the worst of the week, at NextDoor. It's one of the most awkward "Pass Or Fail" casting auditions I've ever seen, with a model named Brodie Daniels. If this guy has this much trouble stroking his cock (watch the trailer down below), I don't even want to imagine what he'd be like in an actual scene having to fuck someone.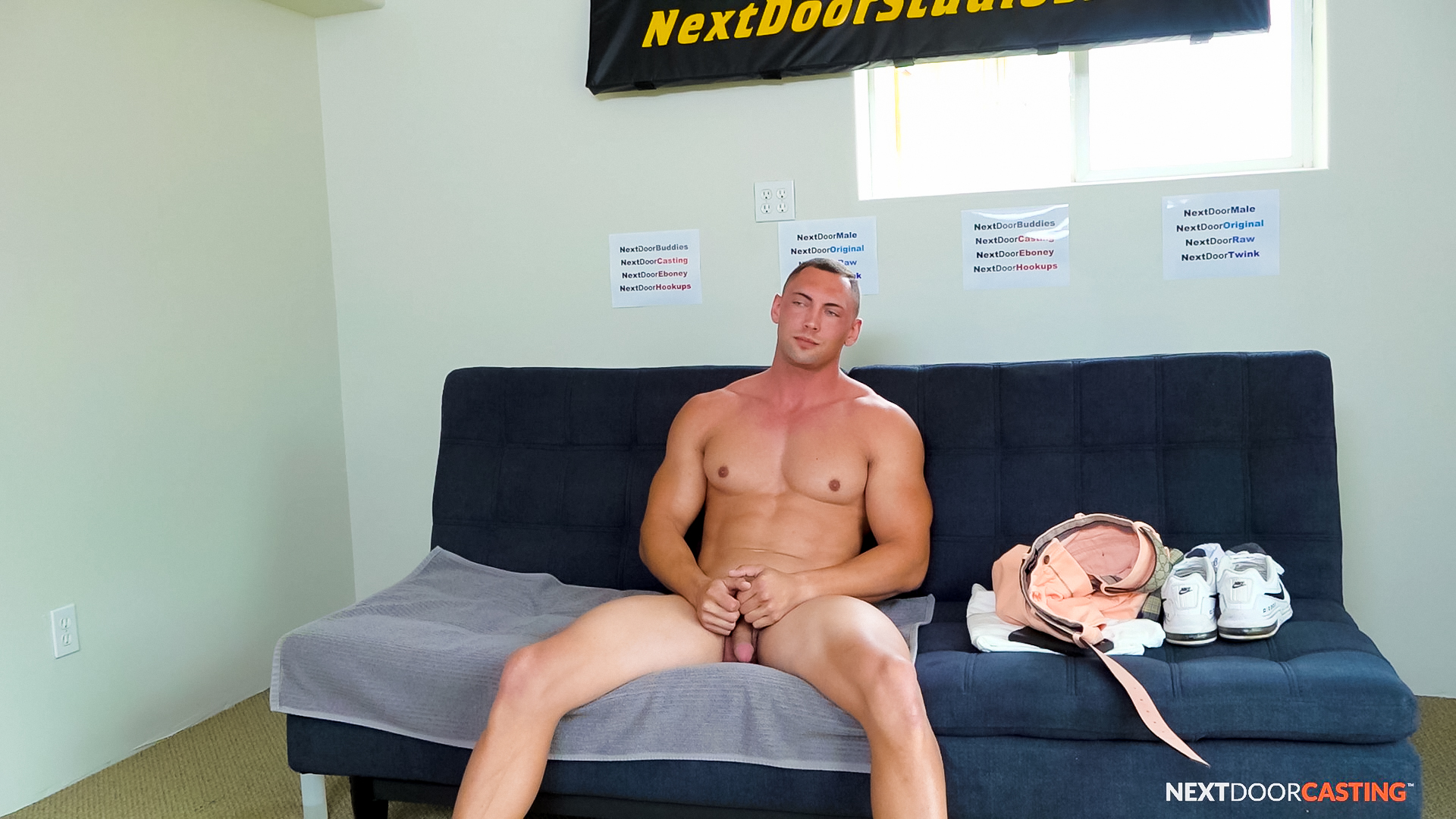 While this is an epic fail, I do appreciate how nicely organized his belongings are on the futon next to him. Side note: If you ever wondered how much thought or consideration NextDoor put into their now defunct studio NextDoorEbony, the way they've misspelled it on the tacky printout taped to the wall should tell you everything you need to know ("NextDoorEboney").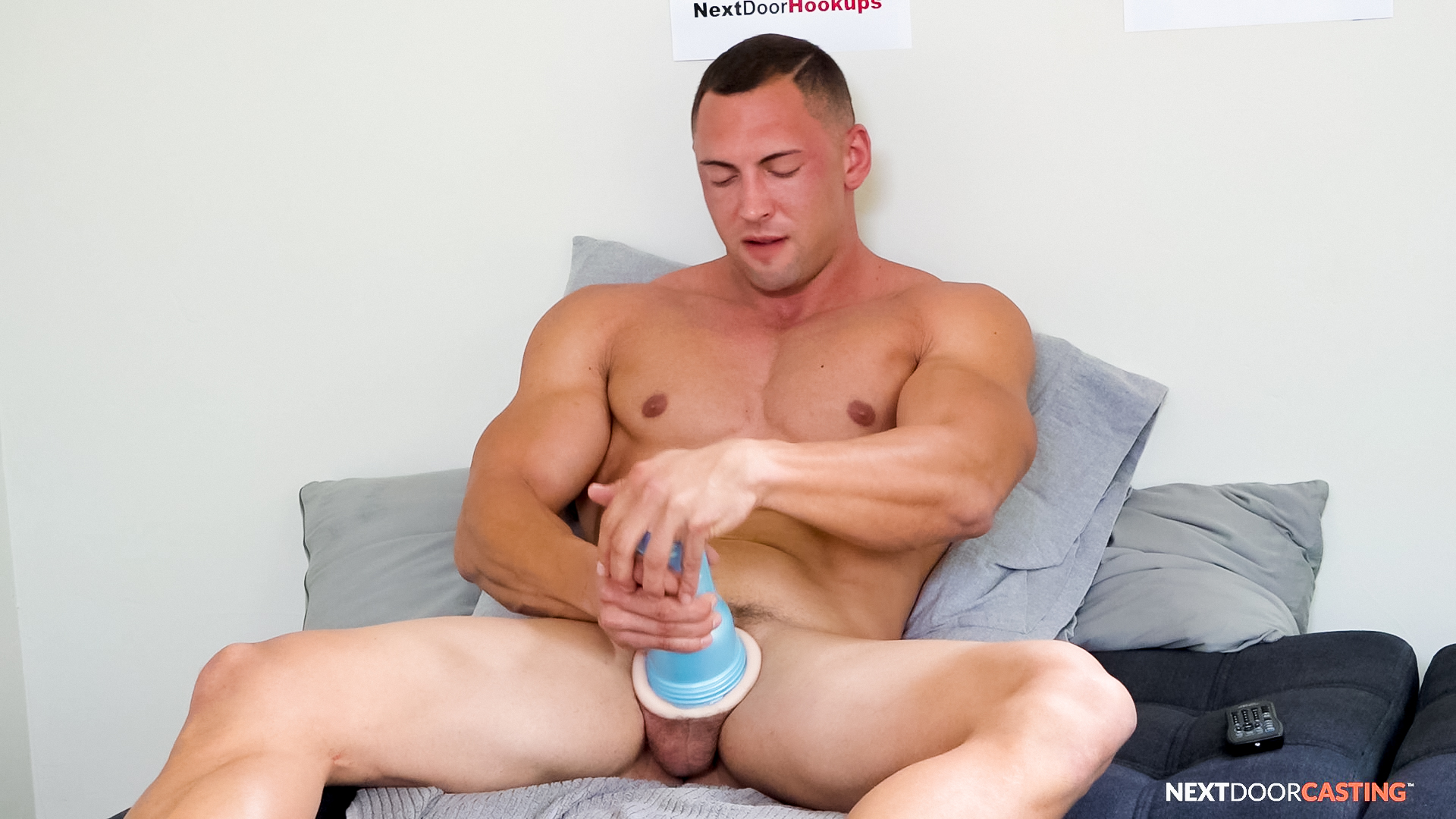 It looks like he's falling asleep? Or…about to cry?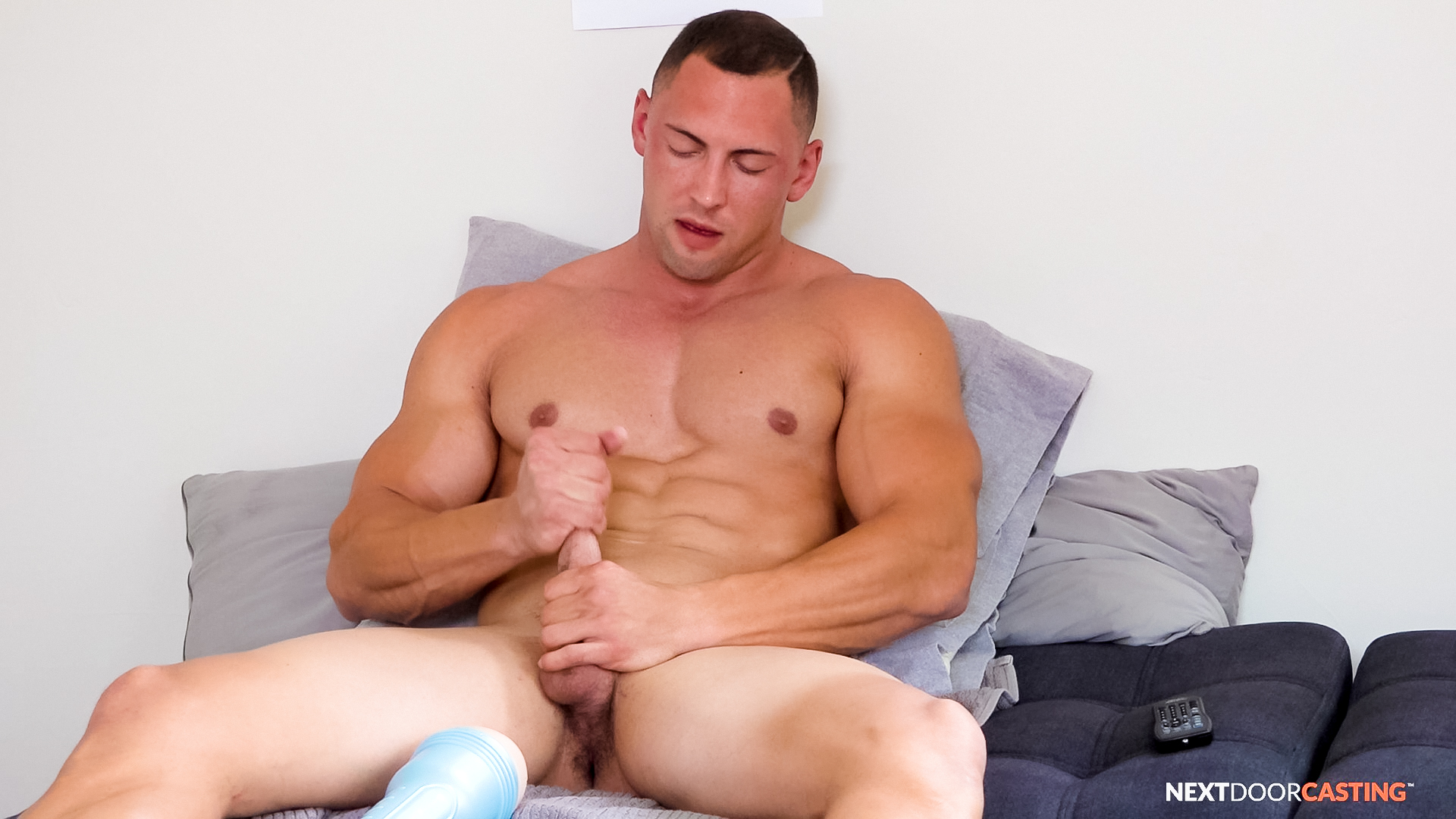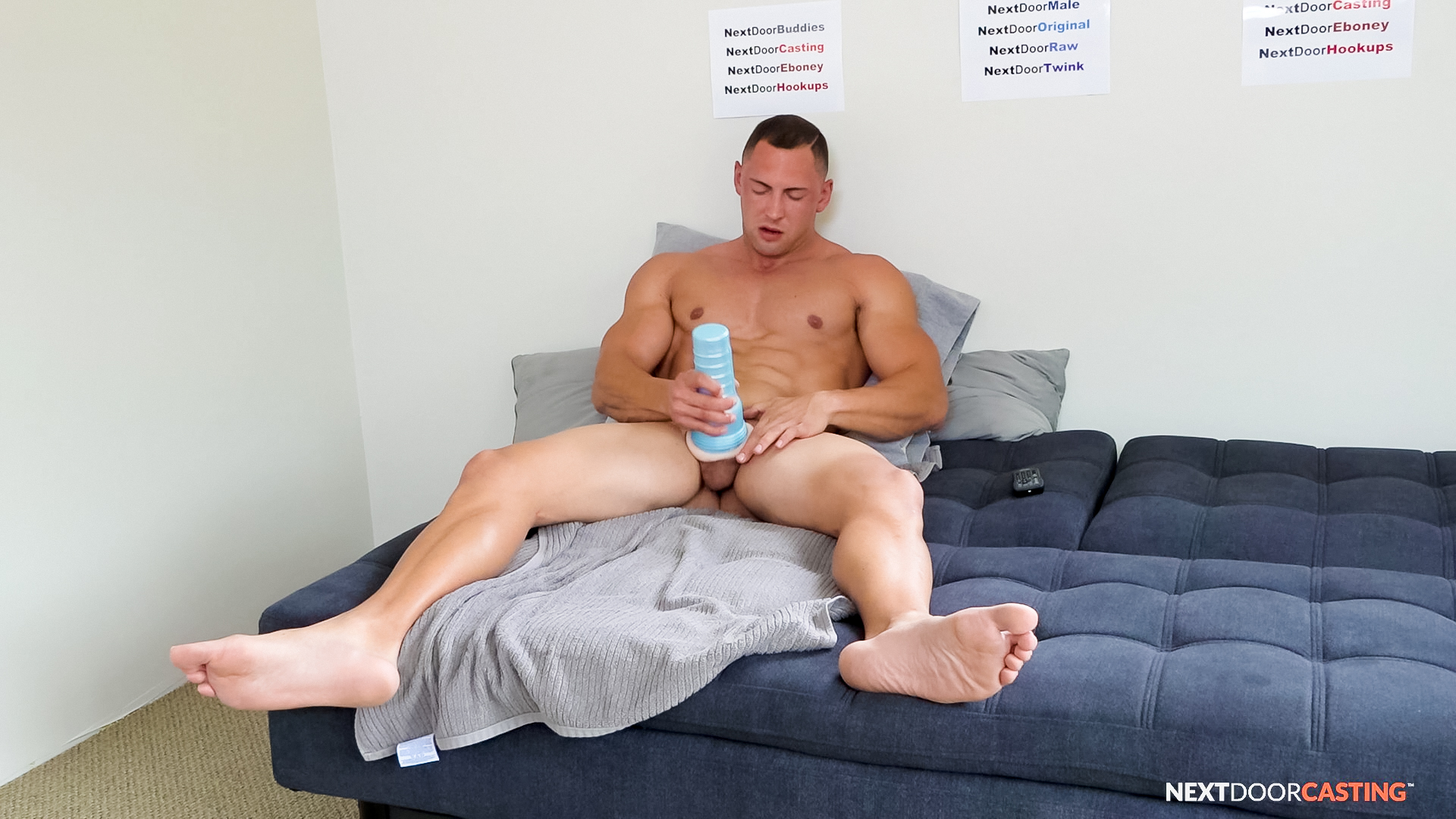 BelAmi has a new model today named Ridley Miller. While he's no Kris Evans, what he lacks in big muscles he makes up for in giant cum shots:
Next, it's one of GayHoopla's faceless/nameless models, and they've identified this one as "Red-Pubed Hottie." Uhhh, OK.
GayHoopla brought back the Eyes Wide Shut mask, if you're into that kind of thing. How gay is it that the color of the mask matches his pubes?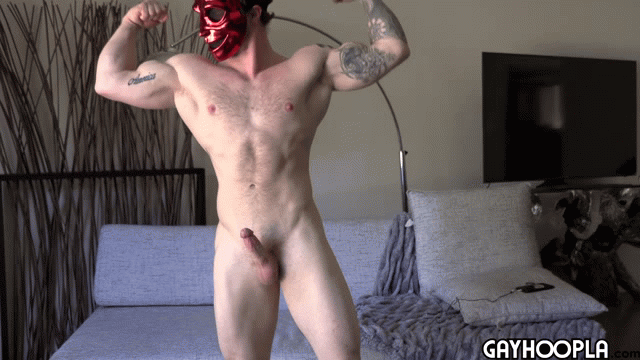 Speaking of which, I just re-watched Eyes Wide Shut the other night, and it really is fantastic—with probably my second favorite Nicole Kidman performance ever (after Moulin Rouge). Even Tom Cruise was great in it, and I'm normally not into him. All the Scientology stuff ruined him for me back in the 90's, and now I can't watch him in anything without thinking about the cult.
Back to Red-Pubed Hottie—will he be back to fuck on GayHoopla?
Finally, it looks like ChaosMen might have the most solid newcomer of the week, with Maverick Magnussen. Maverick will no doubt be back to fuck in the weeks ahead, and he shoots an even bigger load than the BelAmi guy.
Have a favorite?
Brodie's trailer (watch full scene here):
[
NextDoorStudios: Brodie Daniels
]
Ridley's trailer (watch full scene here):
[
BelAmi: Ridley Miller
]
Red-Pubed Hottie's trailer (watch full scene here):
[
GayHoopla: Red-Pubed Hottie
]
Maverick's trailer (watch full scene here):
[
ChaosMen: Maverick Magnussen
]