Gay Porn News Round-Up: Why They Call Him "Big Mike," Boomer's Shock Cock, Diego's Music Video Debut, And Rafael Alencar Fucked Tom Cruise?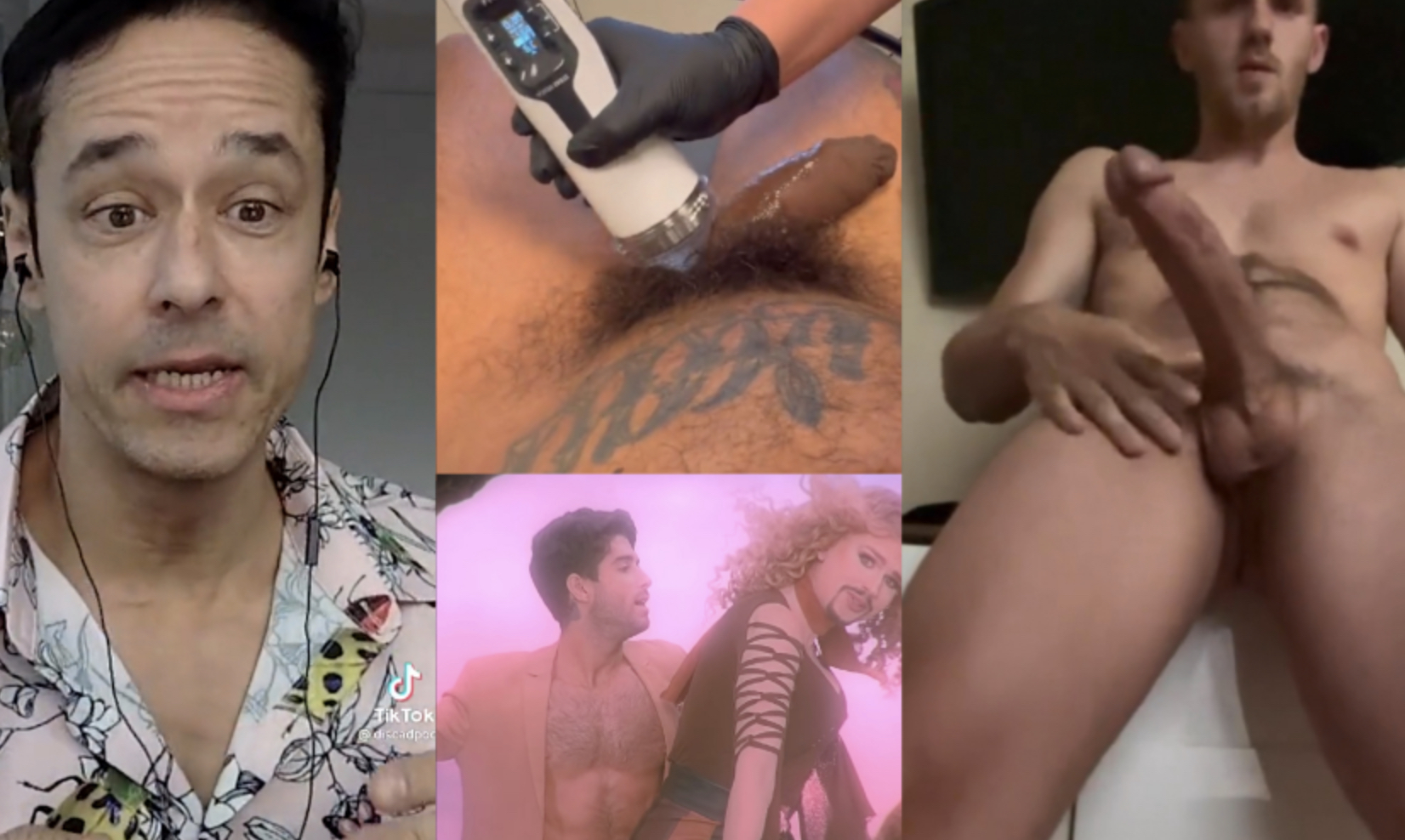 What have your favorite stars been up to this week? Here's a round-up of gay porn news over the last few days, including big-dicked directors showing off, one star's electro cock shock therapy, a gay porn escort who loves to fuck and tell, and more!

Getting some shockwave therapy with @injectorchris to improve erection quality and sensitivity. This is honestly the future of penile rejuvenation. In a few weeks we'll do a P-shot, so stay tuned! 🤪🤪🤪 pic.twitter.com/aEQwkfji3A

— Boomer Banks (@Boomer_Banks) January 27, 2022
—An Even Bigger Boomer Banks
Ever wondered what Boomer Banks' award-winning 10-inch cock might look like if it were actually bigger? We might soon find out thanks to something called "shockwave therapy," which Boomer had done on his penis this week in NYC. This is obviously a cosmetic procedure done in a professional environment, but the pervert in me can't help but envision this as the beginning to a porn scene.
January 26, 2022
—Today In DILFs (Directors I'd Like To Fuck)
NextDoorStudios director Big Mike has launched an OnlyFans, and he's starting to show off some of his content on his Twitter. Spoiler alert: There's a very good reason as to why his name is "Big Mike." Given all the sub sites, niche sites, partnerships, and brands NextDoor has launched over the last year, maybe their next one will be NextDoorDirectors.com?
—Diego Gets "Inside Of Me"
Move over Zeb Atlas. Diego Sans is the latest gay porn star to appear in a music video for a pop star, and this one is a Brazilian performer named Natty Hills. The song is called "Dentro de Mim" (that's Portuguese for "Inside Of Me"), and while I don't know what she's singing about, it's clear the love interest is Diego in the video, and he's looking hotter than ever.
Why is Tamra Judge interviewing Rafael Alencar about John Travolta not paying his male prostitutes???? pic.twitter.com/JflSpSZfE0

— NAACP Twigs (@turnandstomp) January 22, 2022
—Rafael Alencar's Big Mouth
I don't know much about escorting, but I thought escorts were never supposed to disclose information about their clients (like, uhh, their names?). Apparently times have changed, because gay porn star/escort Rafael Alencar went onto Marc MacNamara's podcast this week to claim that John Travolta and Tom Cruise hired him and/or escort friends of his for gay sex, and Cruise's ex Katie Holmes knew about it. This isn't exactly shocking, but does Rafael expect anyone to hire him again if he's so willing to reveal clients' names publicly? Then again, Travolta allegedly didn't pay his bills, so I guess it's fair for him to be outed. Nearly four years ago, Rafael went on video with MacNamara to share that he used to fuck Patrick Swayze, but that video has since been pulled down from YouTube. (Maybe Swayze's ghost threatened to sue?)