Gay Porn Power Couples Update: Kyle Ross And Max Carter Split, While Brent Corrigan And JJ Knight Reunite!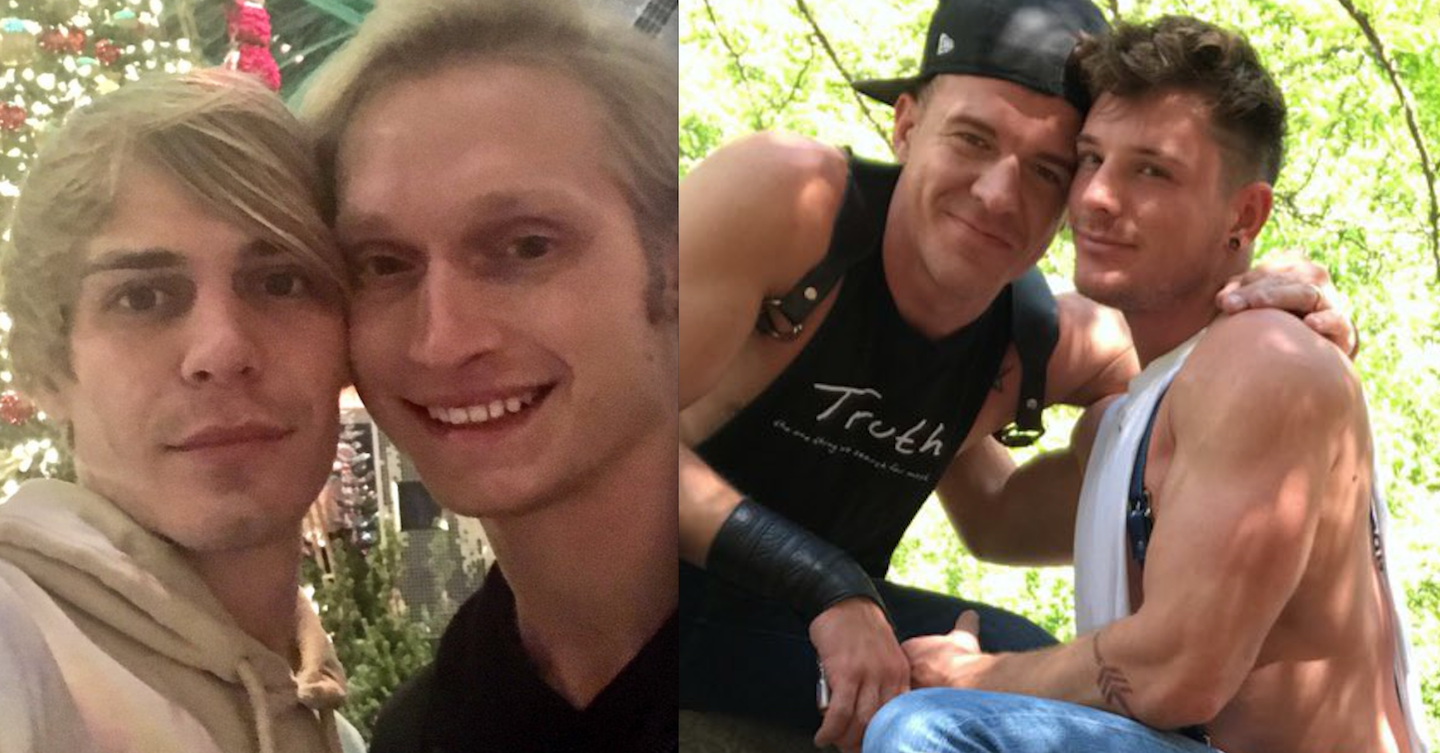 Just a couple of quick updates for those who follow gay porn power couple news, as there have been some major developments for two of the industry's most popular duos.
First, I'm sorry to share the news that one of the longest running gay porn power couples is over, as Kyle Ross and Max Carter (who had just become engaged to be married last December) took to Twitter over the weekend to announce that they're going their separate ways. It started with a tweet from Kyle, who told followers he was "single" and to "get at" him: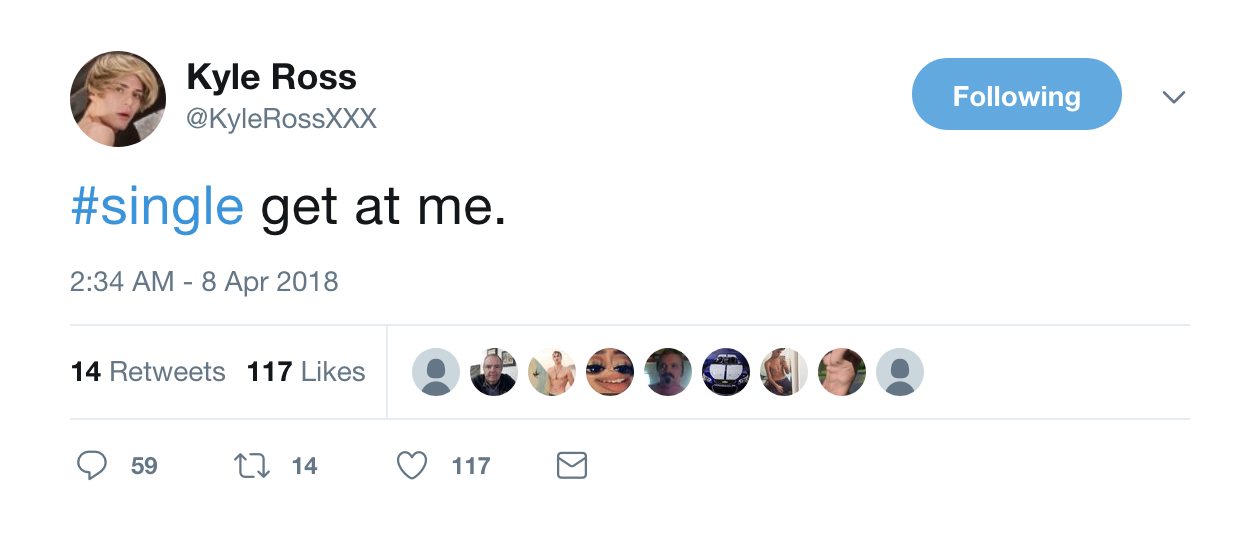 Three minutes later, Max Carter tweeted almost exactly the same thing (without asking followers to get at him):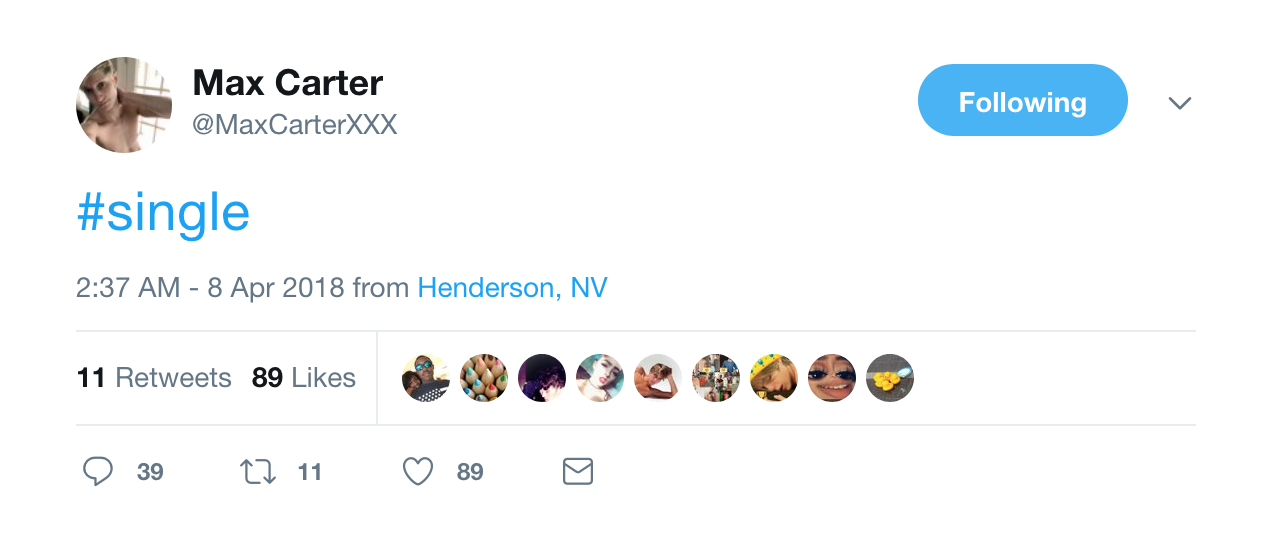 Max Carter has confidence that everything will be OK, eventually: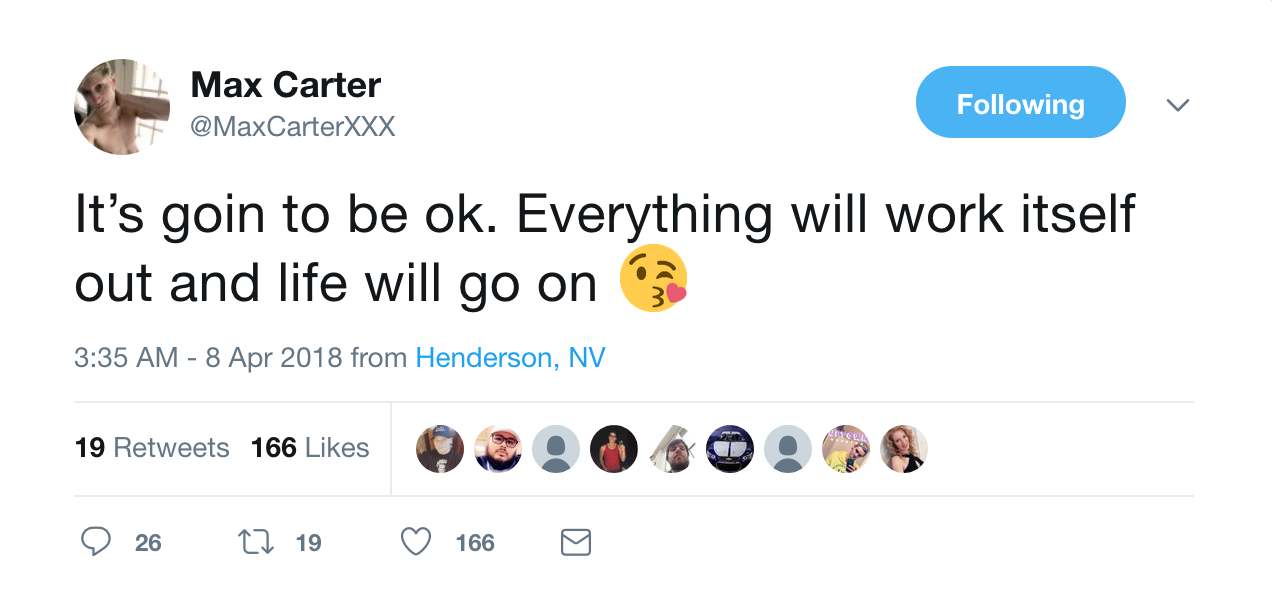 Today, Kyle Ross shared a new photo with his followers: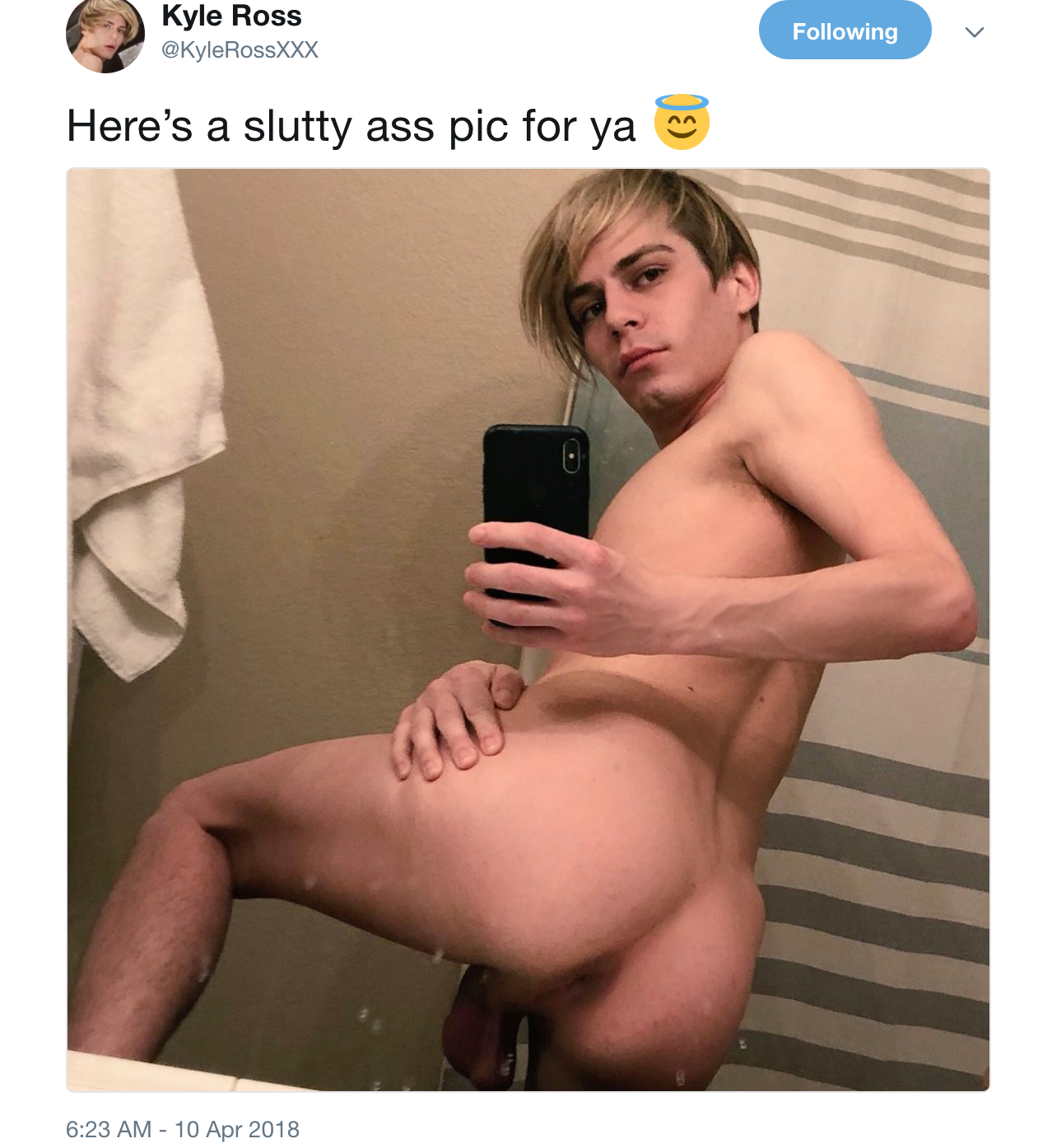 Based on Max Carter's response to Kyle's photo, it appears he still has feelings for his ex-fiancé (which is understandable):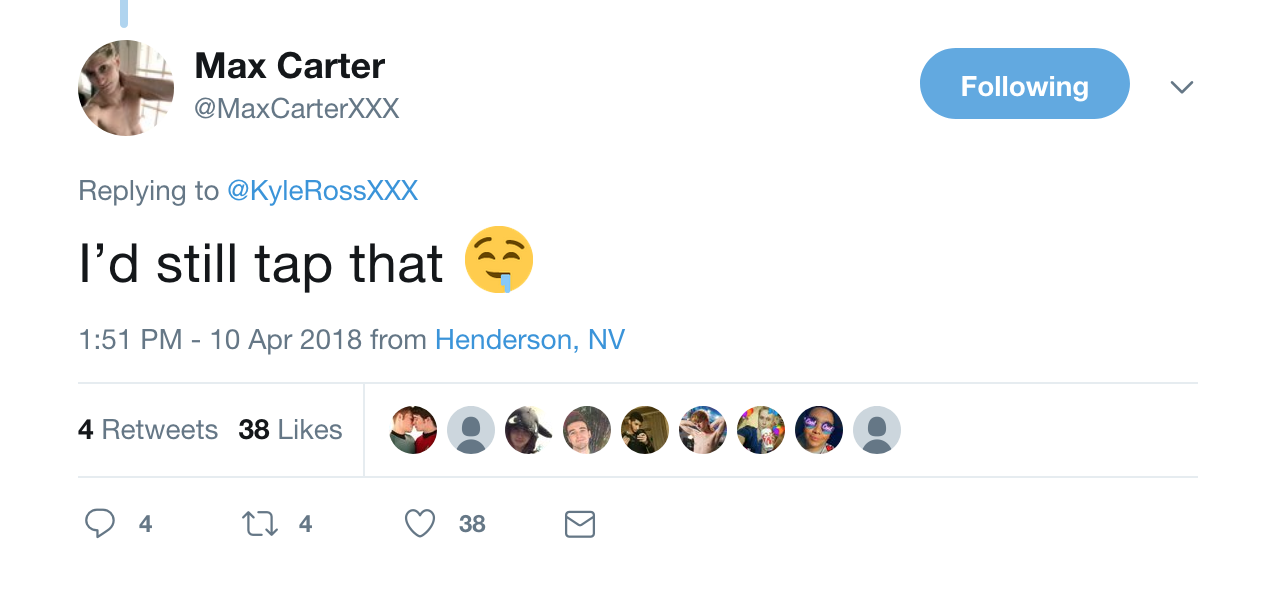 With both Kyle Ross and Max Carter continuing to have jobs in production and behind the scenes at Helix, hopefully the two can maintain a healthy relationship as co-workers.
In other gay porn power couple news, could Brent Corrigan and JJ Knight be giving their love another shot? Last month, Brent announced that the couple had split. But last weekend, Brent shared with his followers that he and JJ were spending time together at Phoenix Pride, writing, "Confused? Yeah. We are too."
Confused? Yeah. We are too. Happy #PhoenixPride2018 Pride! pic.twitter.com/6jFxj24uvf

— Brent Corrigan (@BrentCorrigan) April 8, 2018
Hey, he's right: Love is very confusing! Hopefully they'll continue to work things out, and get to a place they need to be. And, who knows, if Brent and JJ can get back together, maybe Kyle and Max can, too?