Gay Porn Star Alex Riley Shares Jerk Off Videos From Hospital Bed While Recovering From Liver Surgery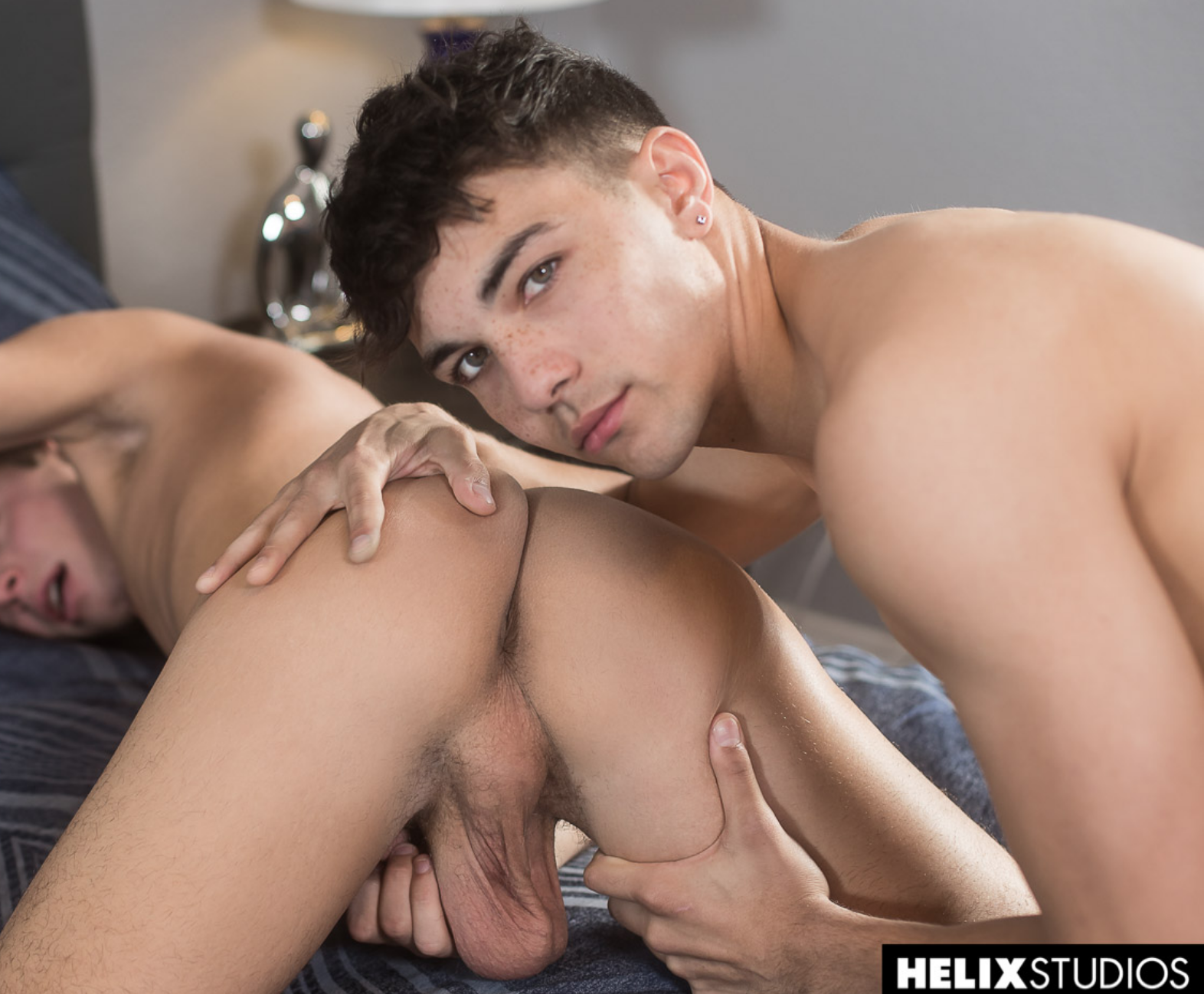 Popular gay porn star Alex Riley isn't just one of the cutest newcomers of 2019, he's also one of the most resourceful, and clearly one of the most horny. Earlier this week, the Helix star apologized to fans for not interacting with them on Twitter, and he revealed that his absence on social media was due to liver surgery he had that same morning: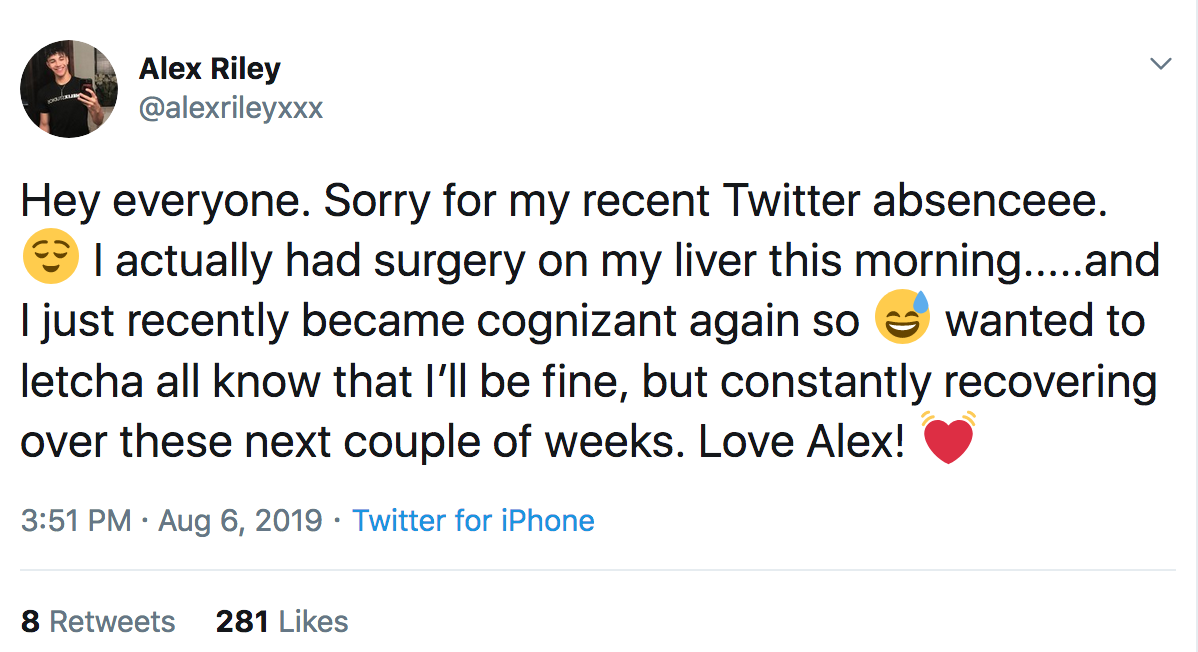 Thankfully, Alex is on the road to a full recovery, and despite the surgery just hours earlier, he admitted to fans that he was dealing with some "extreme horniness" in his hospital room: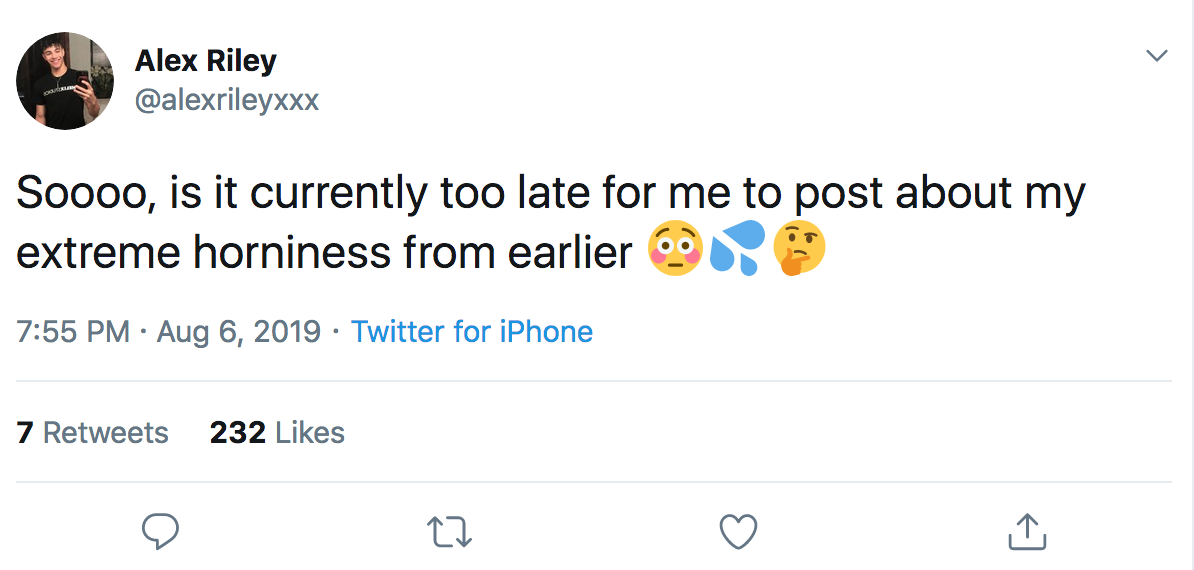 When a fan suggested that he should be resting, Alex agreed that he would indeed postpone acting on any of his horniness until the next day:
And, sure enough, Alex Riley did exactly that! The following morning, he shared this video of himself stroking his throbbing cock in his hospital bed:
A video of my throbbing dick and balls? pic.twitter.com/BBrrOaCB0r

— Alex Riley (@alexrileyxxx) August 8, 2019
Not sure which is hotter: The sight of Alex's fat cock popping out of those drawstring hospital pants, or the fact that a nurse could walk in at any second and get arguably the best surprise of his or her life.
Next up, Alex took his jerk off session to what appears to be his hospital room's bathroom, and he shared a link to his JustForFans page along with another video. Remaining horny and hot while operating your small business from a hospital room, just hours after recovering from surgery? We have no choice but to stan the big-dicked entrepreneur:
…

See this and more at:https://t.co/BvC6s596tv pic.twitter.com/VmQ46a8Hpe

— Alex Riley (@alexrileyxxx) August 9, 2019
Not sure if Alex has busted his nut yet, but when he eventually does, it's gonna be one of the best loads ever.
Make no mistake: Even liver surgery and hospitalization is no match for Alex Riley's horniness.
🙂🙂 The other day. pic.twitter.com/BHZdLXemz2

— Alex Riley (@alexrileyxxx) August 9, 2019
Here's hoping Alex is home soon and able to enjoy being horny in his own bed.
ICYMI, Alex's best Helix scene was with Collin Adams last month (watch full scene here):
[
Helix: Alex Riley Fucks Collin Adams Bareback
]