Gay Porn Star Chris Bines Indicted For Felony Drug Trafficking, Faces Federal Trial Next Month
He'd been arrested on misdemeanor marijuana possession charges previously in 2012, but gay porn star Chris Bines (legal name Steven Sholly) now faces a felony drug trafficking charge after he and seven other suspects were indicted for allegedly conspiring to distribute over 100 kilograms of marijuana. 100 kilograms is over 3,520 ounces, with a street value of approximately one million dollars. Bines/Sholly was arrested earlier this summer and then released from custody last week, and his trial in federal court is now scheduled for September 25th.
Bines has been a gay porn star with Raging Hot Falcon for the last few years, and the studio coincidentally released a brand new Chris Bines scene today, from a movie titled "Dark Matter."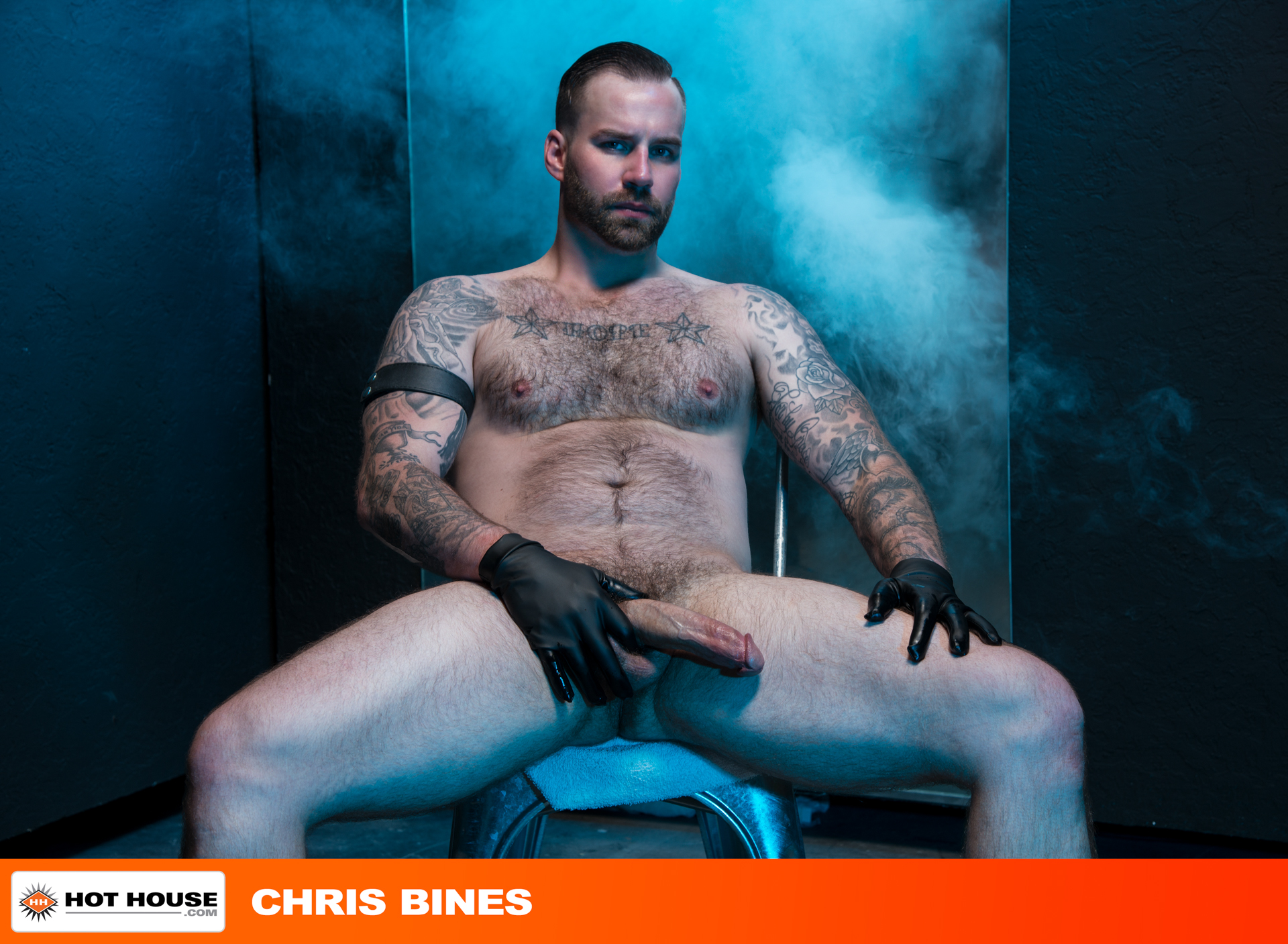 While Bines' co-conspirators are facing multiple felony counts for intent to distribute over 100 kilograms, as well as money laundering, Bines is facing just the one felony count for conspiring to distribute an unknown quantity (likely under 100 kilograms) of marijuana at next month's criminal trial. If convicted, the seven other suspects could be sentenced to at least 10 years in prison due to the high quantity of drugs (over 100kg) and money laundering, and Bines could be sentenced to at least one year in prison.

Bines/Sholly's co-conspirators in the case include a father and son duo, as well as two suspects with the nicknames "Ginger" (seen above, just to the right of Bines) and "Bubba" (seen above, far right). Str8UpGayPorn has obtained a copy of the indictment filed in district court in Florida (of course):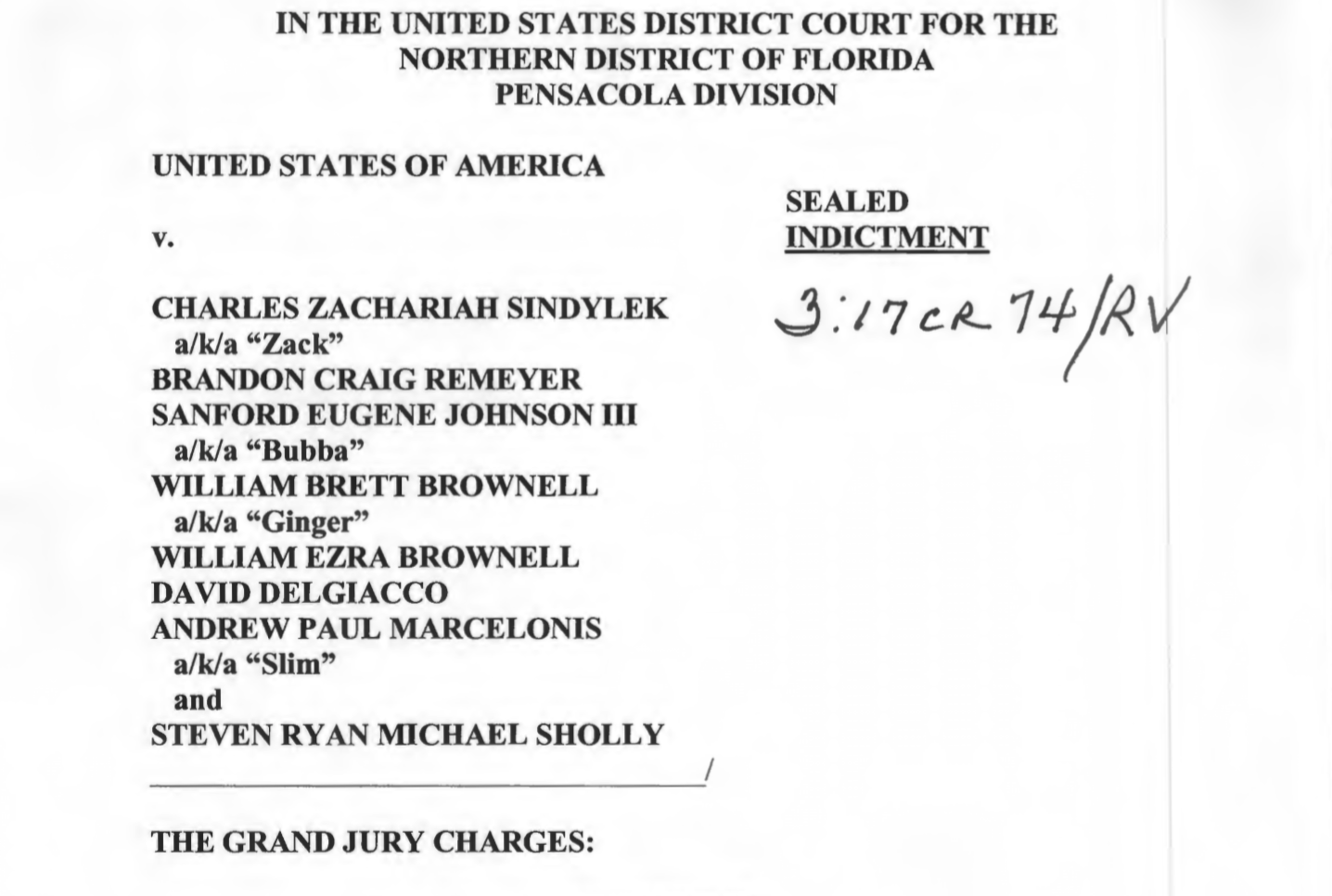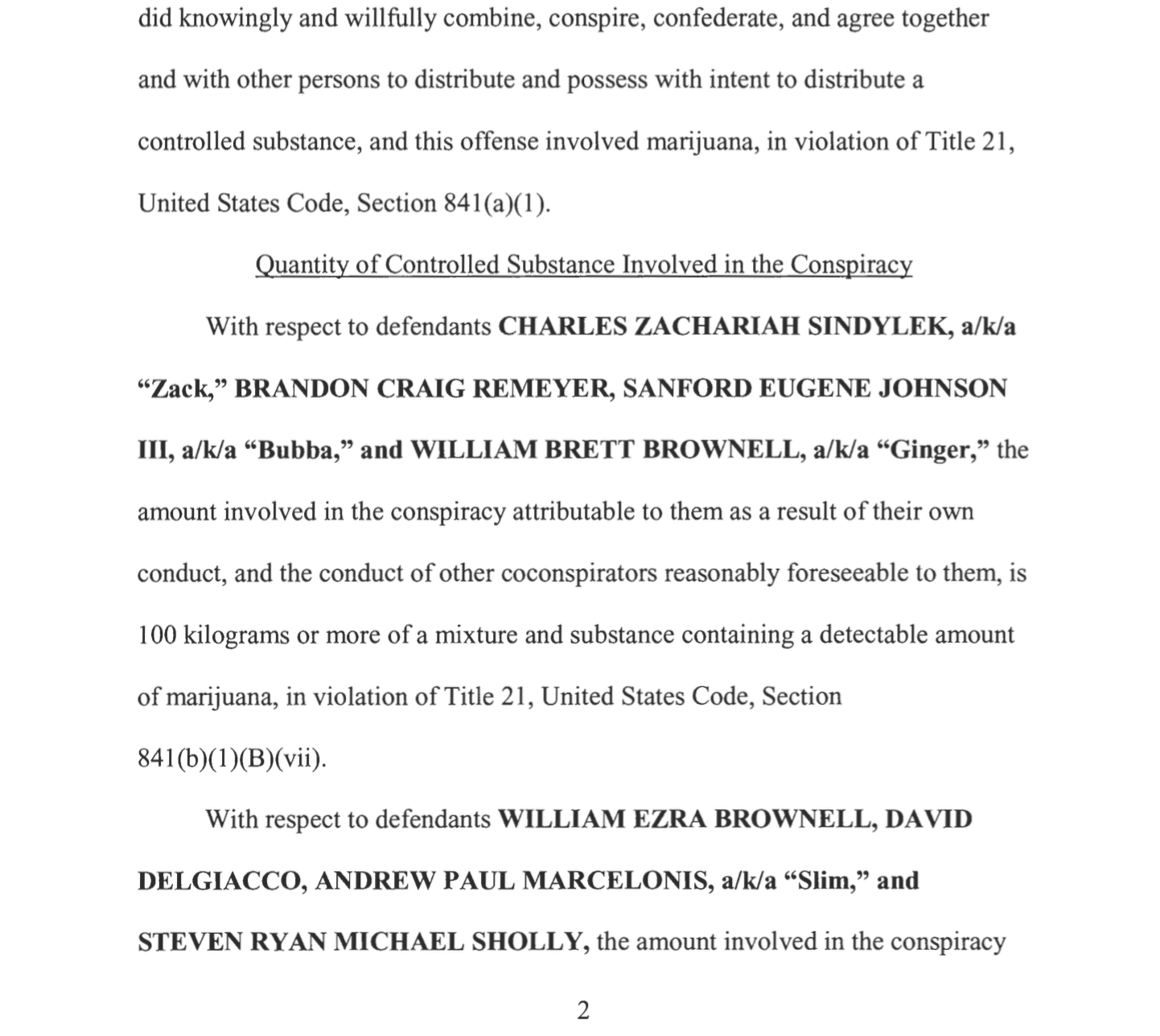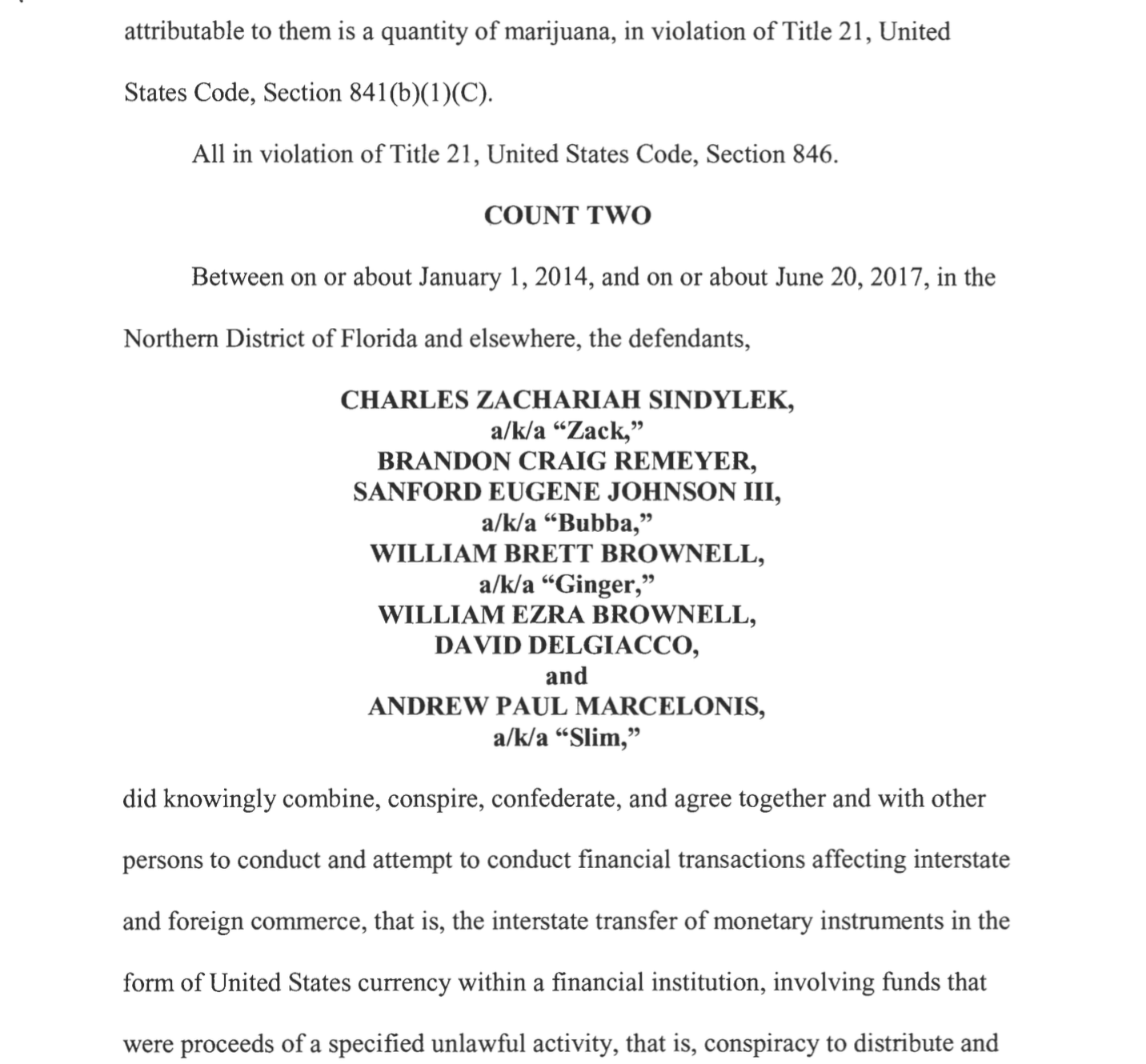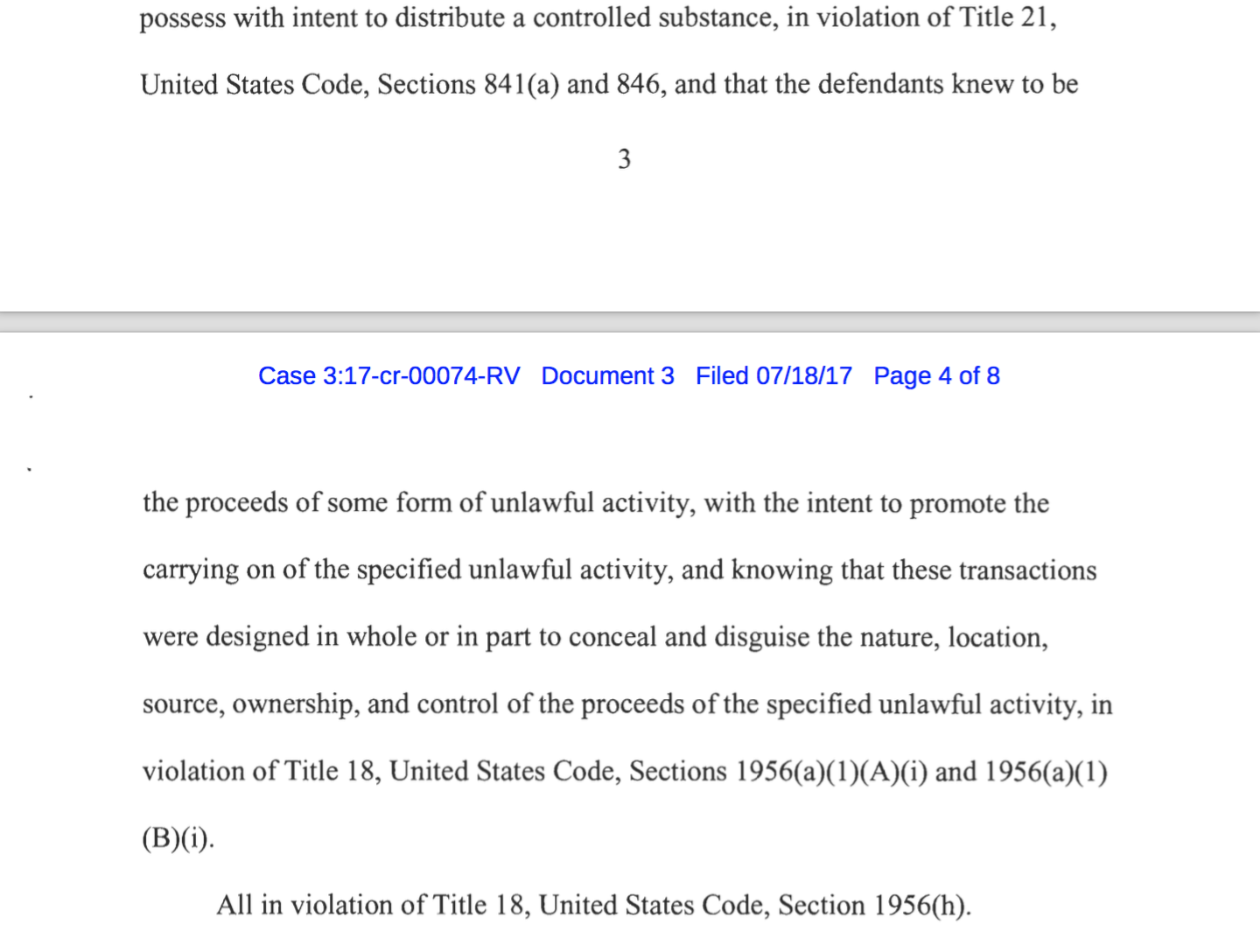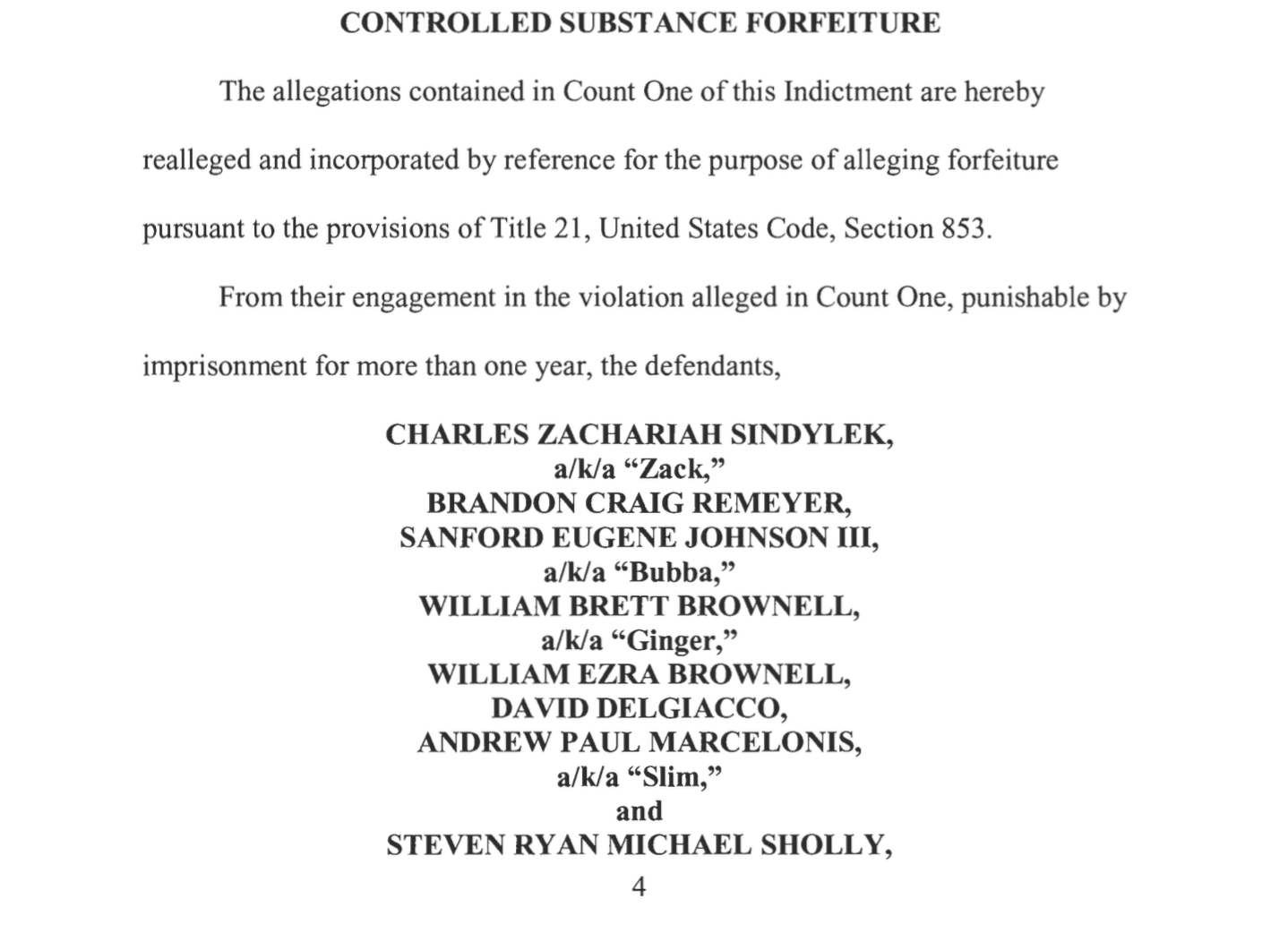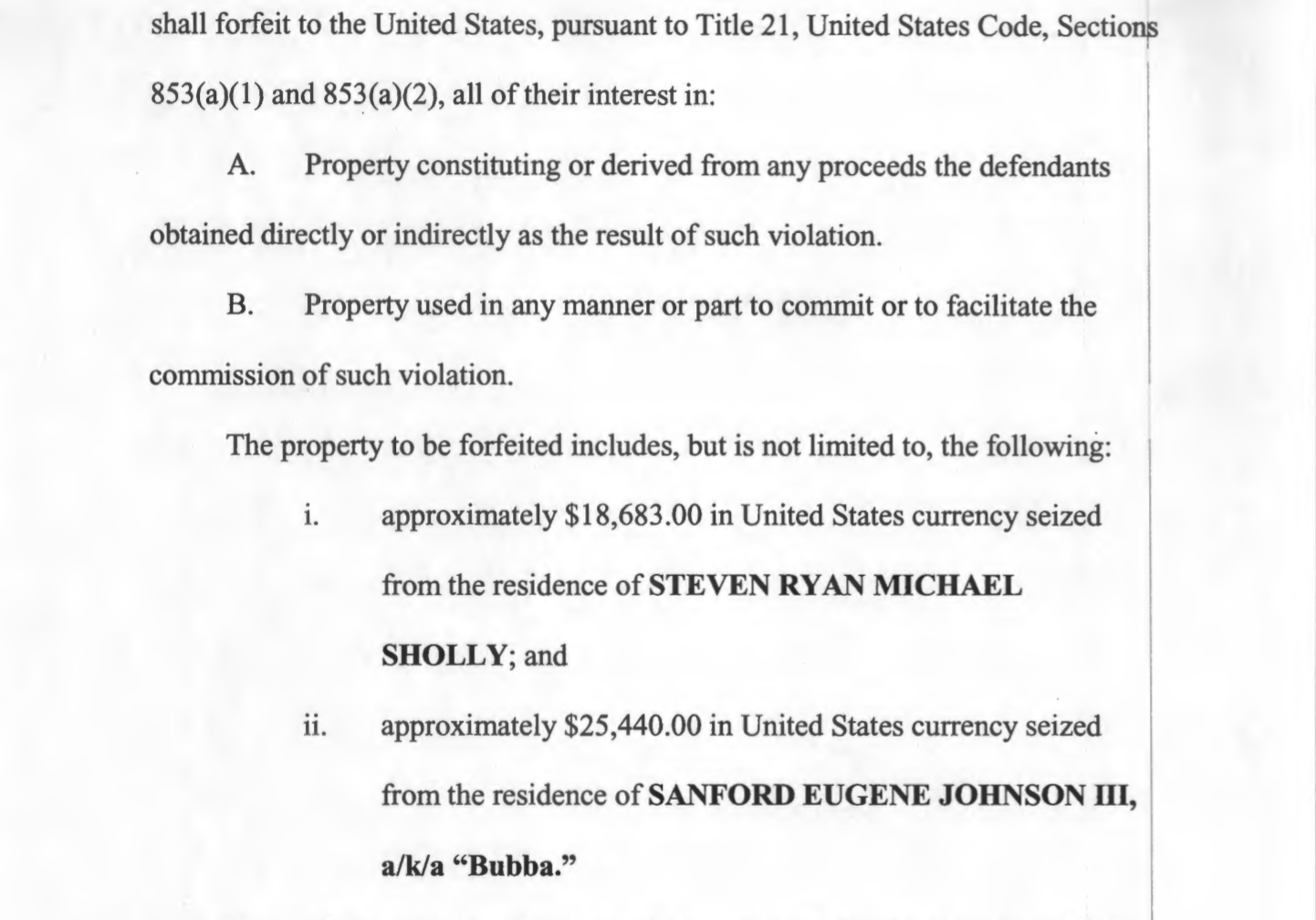 Bines was released from custody while awaiting the trial next month. Conditions of his release include not traveling outside of Florida, which means today's Hot House scene (filmed in Las Vegas with co-star Johnny V.) was presumably filmed prior to his arrest last month, unless he received special travel permission from his pretrial services officer: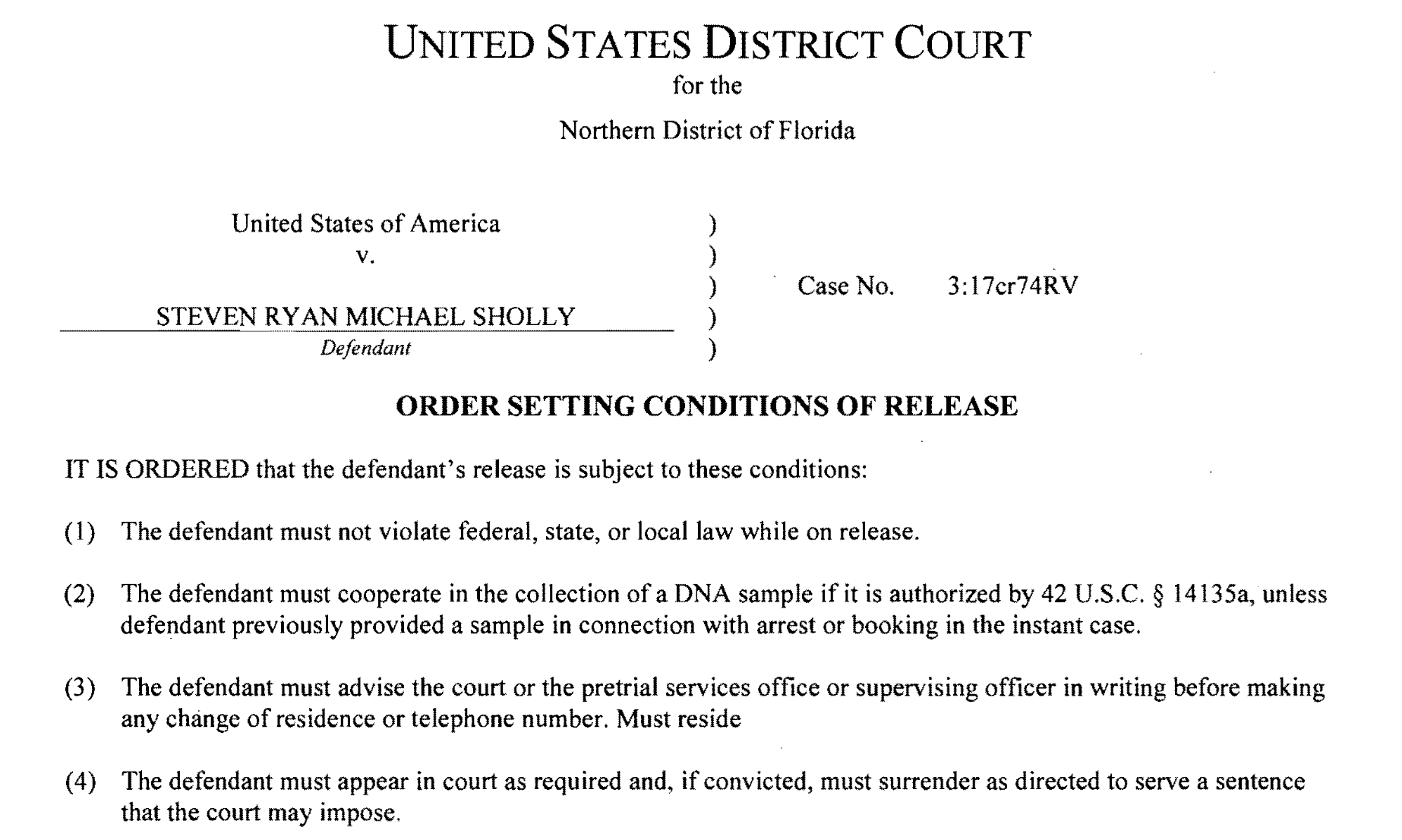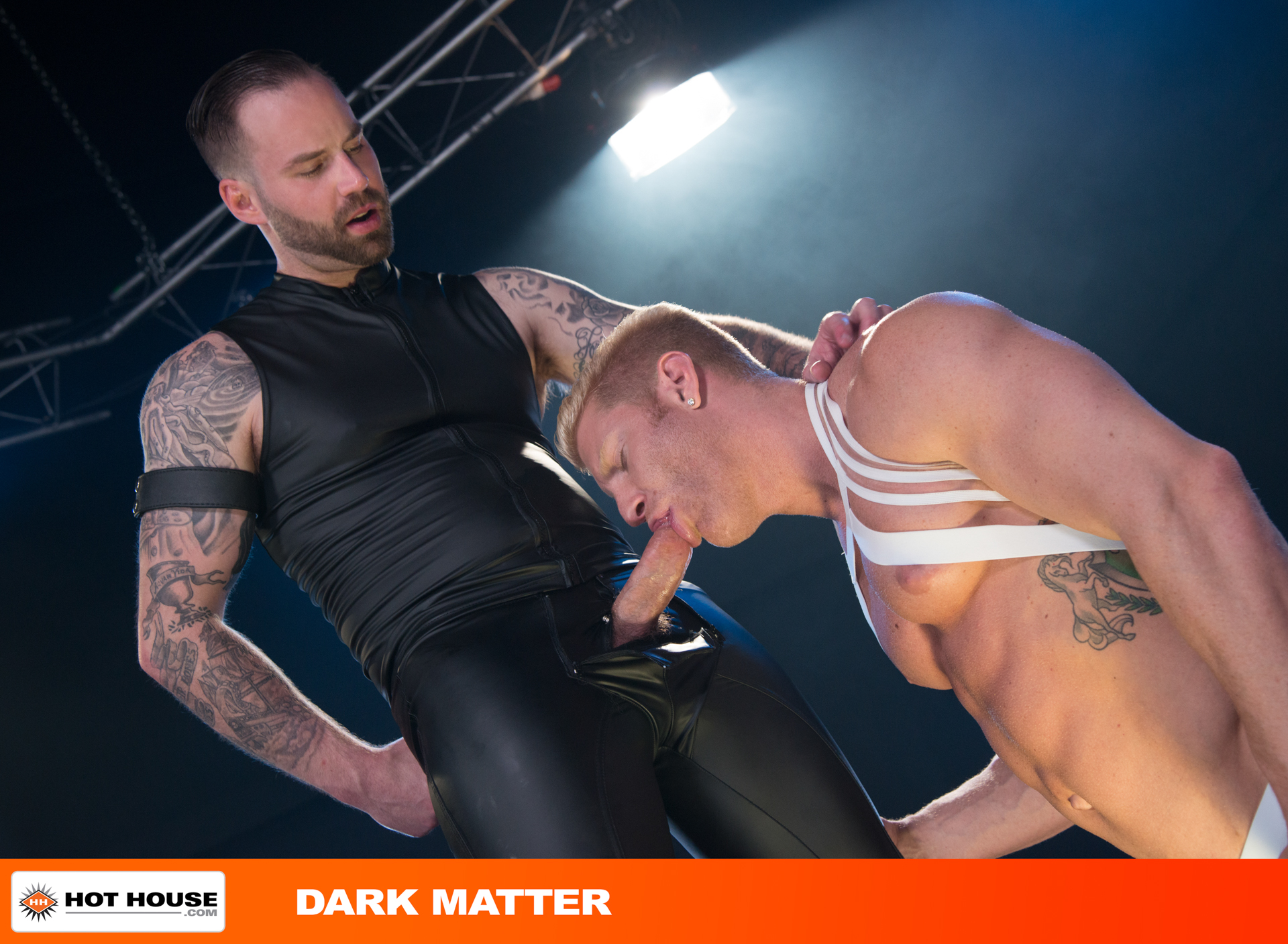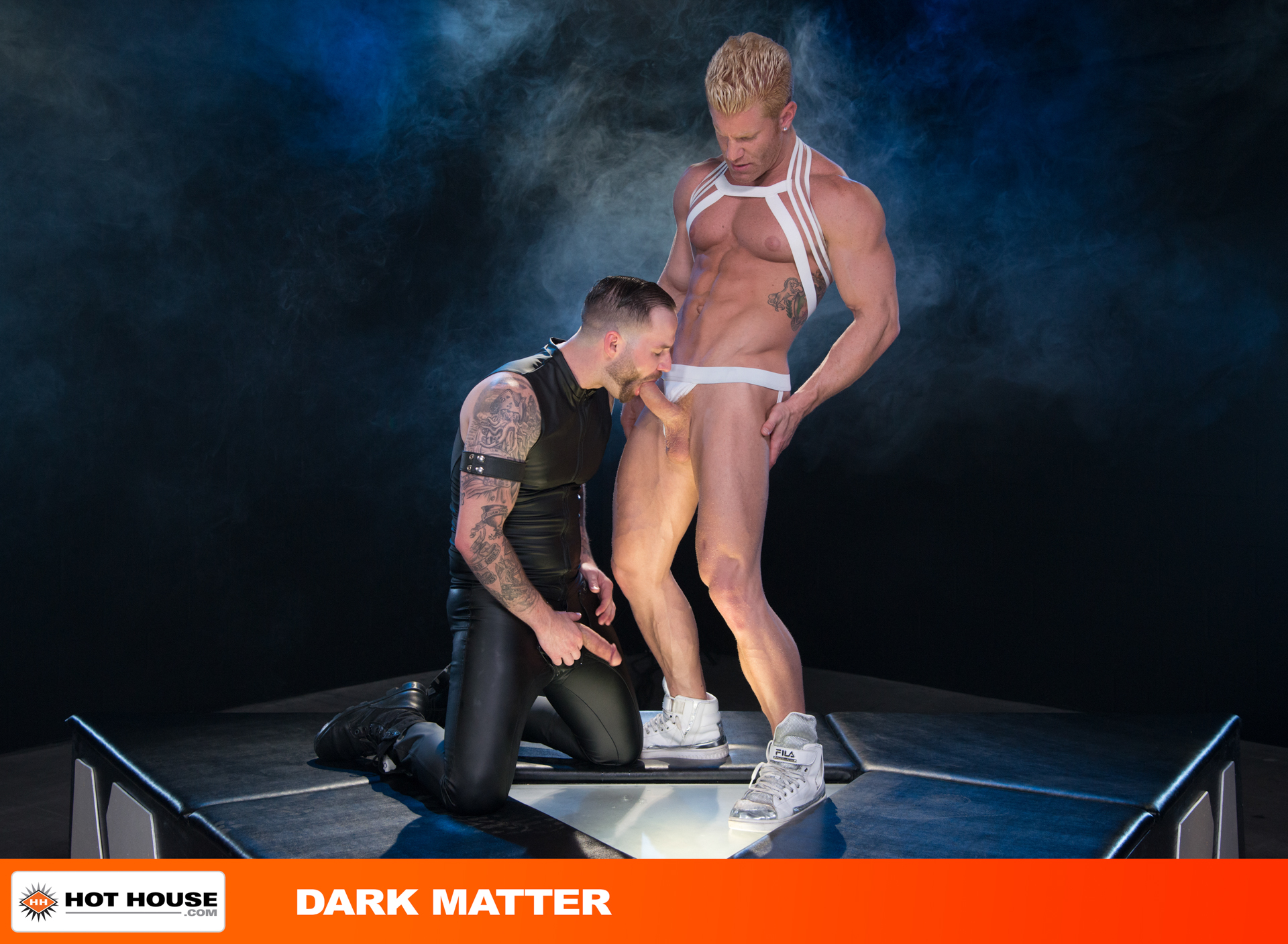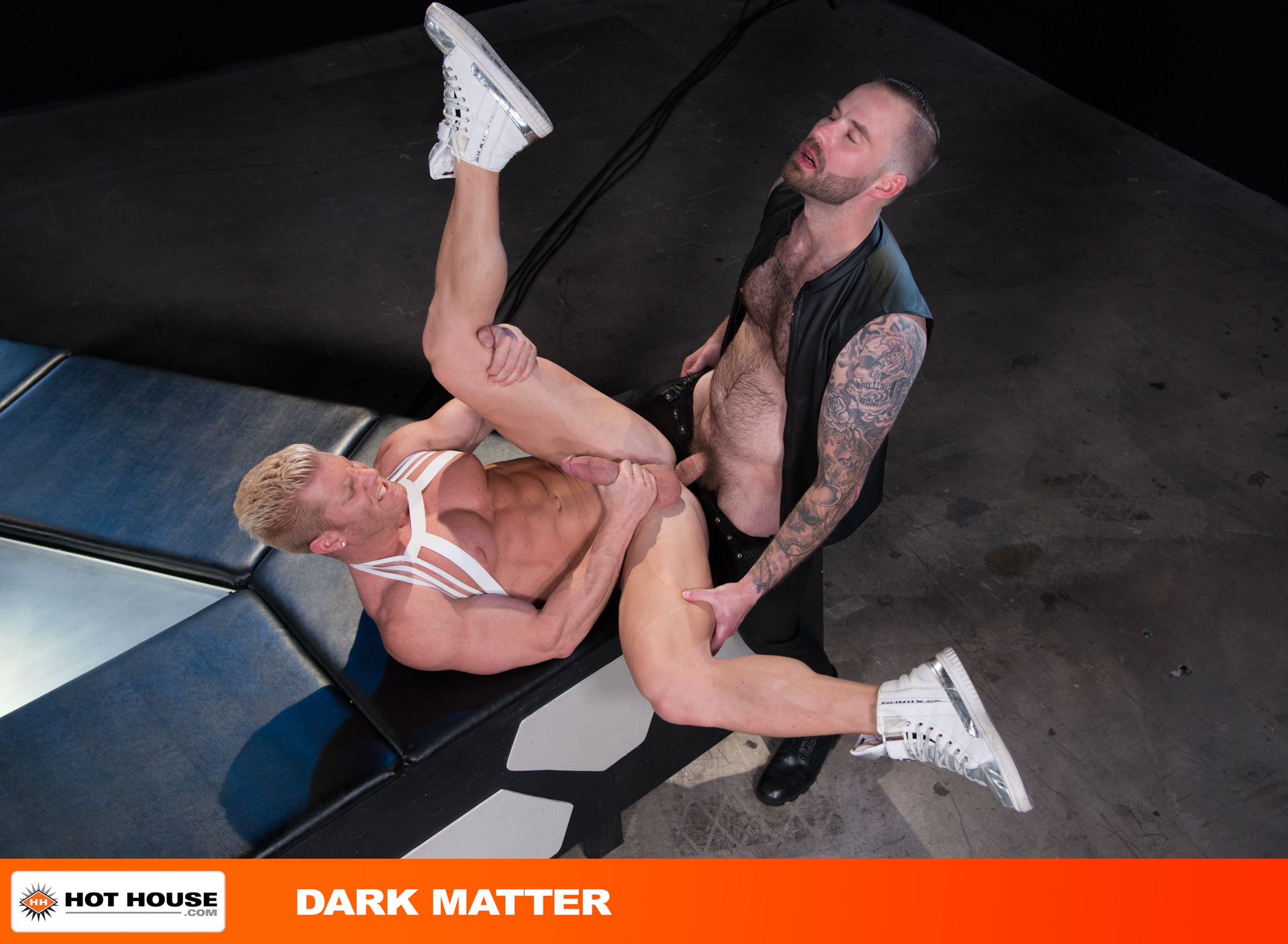 Trailer (watch full scene here):
[
Hot House: Chris Bines Fucks Jonnny V.
]