Gay Porn Star Jae Gorgeous Fucks Himself With A Wrench, And Also A Coffee Table Leg
You haven't really made it as a Sketchy Sex gay porn star until you've fucked yourself up the ass with a wrench. Today Jae Gorgeous is doing just that, and he's following in the esteemed footsteps of Dakota Wolfe, the last gay porn star to fuck himself with a wrench, all the way back in 2014.
Four years later, and the wrench is back. What a time to be alive.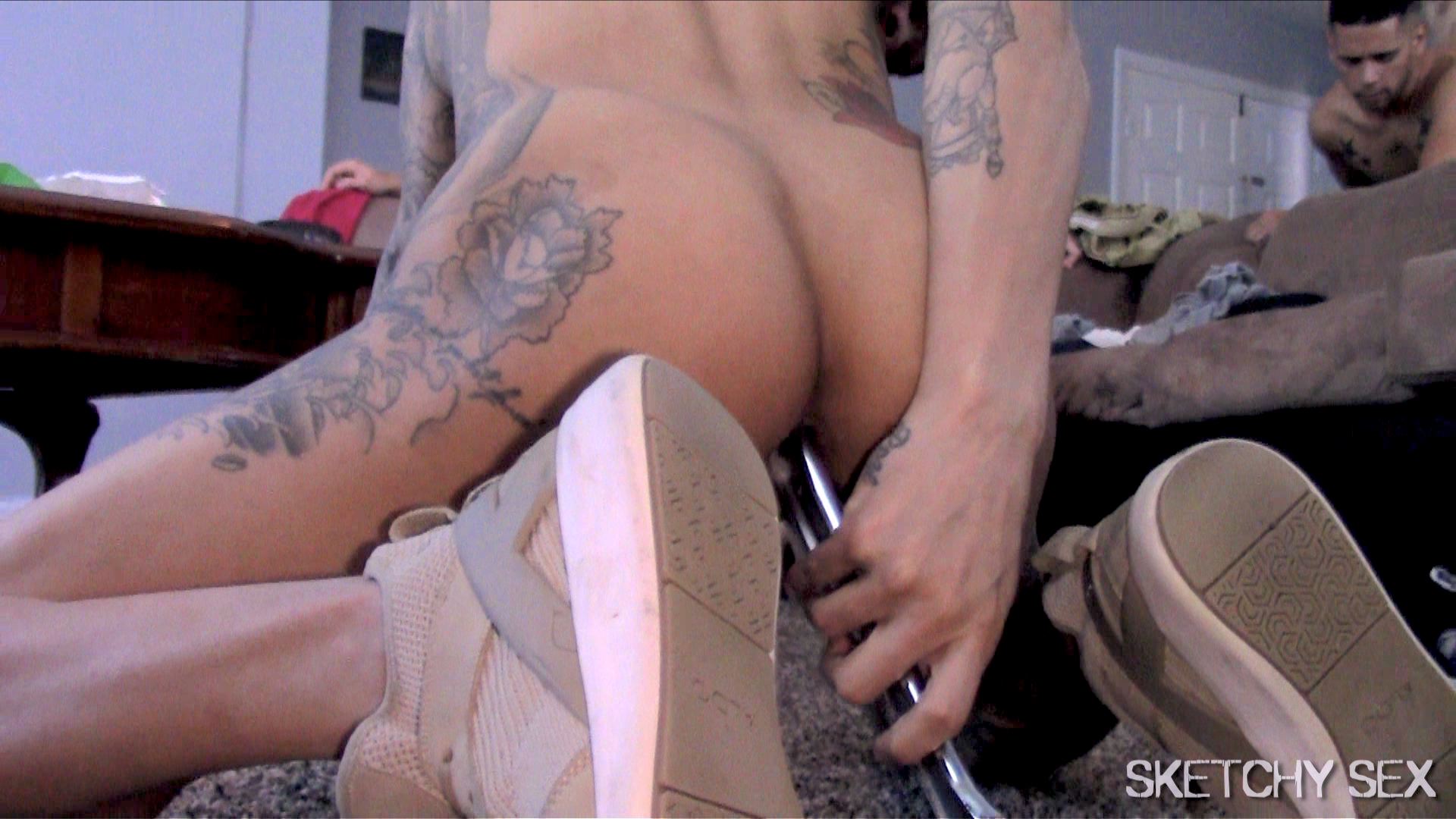 If the wrench isn't sexy enough for you, just wait. Later in the scene, Jae Gorgeous throws all the shit sitting on top of a coffee table onto the floor, flips the coffee table over, and then proceeds to lower his asshole down onto one of the coffee table's wooden legs. Yes, Jae Gorgeous is fucking himself with a wooden table leg.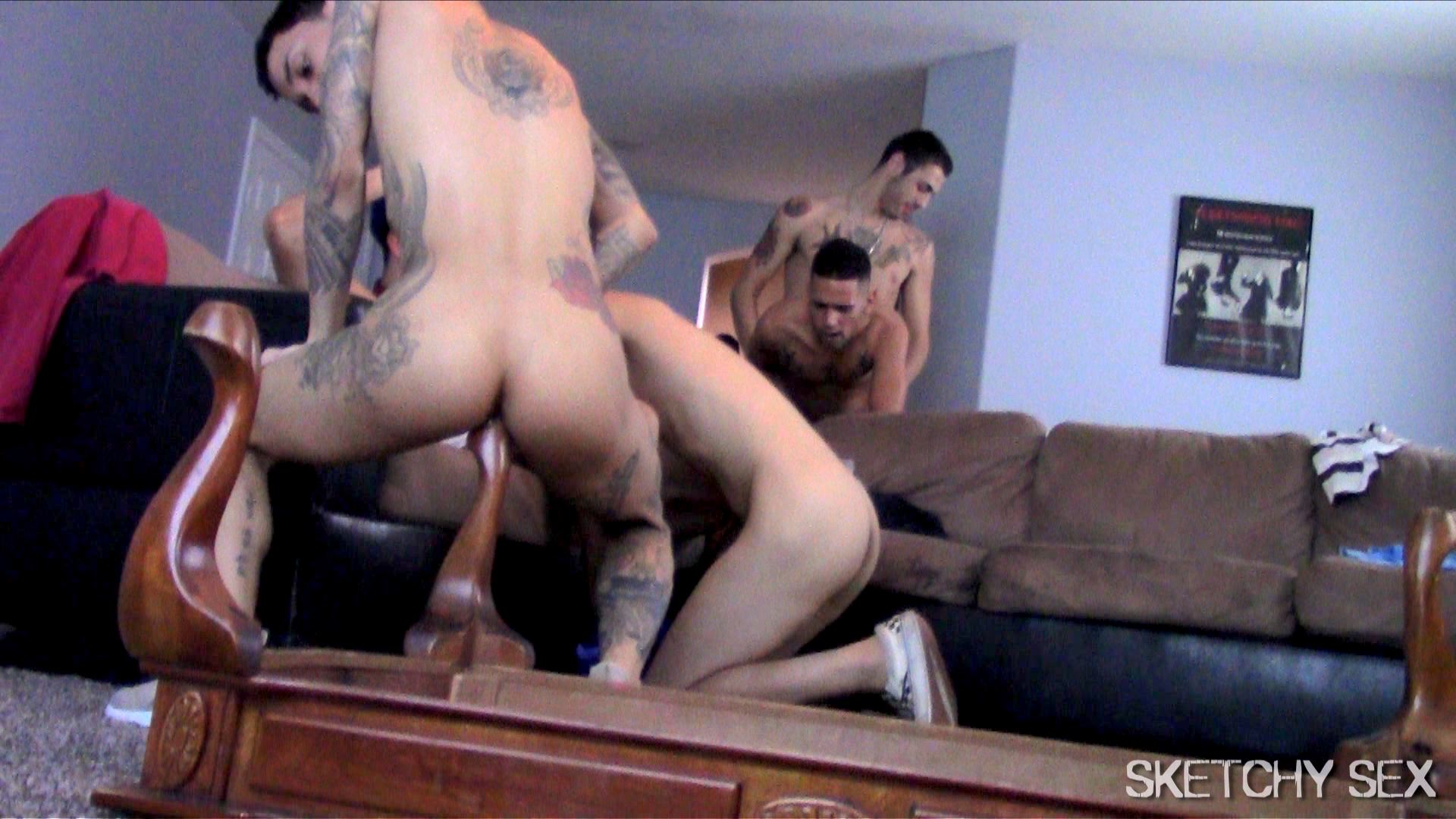 And before you pass judgment on Jae for being fucked by a coffee table, take into consideration that the wooden leg is harder than a lot of gay porn stars' cocks these days. These voracious pig bottoms have to take what they can get.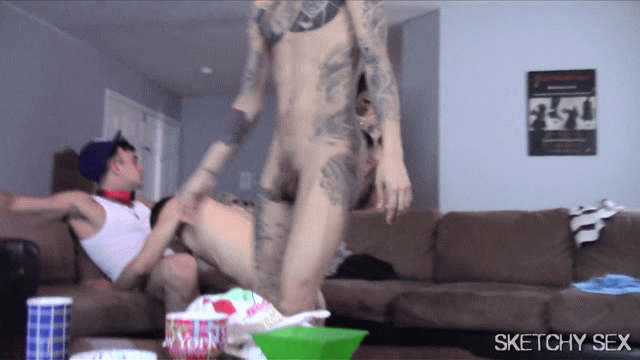 The real highlight of this scene? The appearance of gay porn star Jay Tee:
For me, Jay is one of the hottest and most criminally underused gay porn stars right now. He's been seen recently on MormonBoyz and Str8Chaser:
As you'll see in the clip below, there's something weird going on in this scene with Jay Tee. He abruptly stands up in the middle of being fucked and says, "I can't," and walks away. But then, a minute later, he gets back down on his knees to go suck Ari Nucci's cock. Maybe he was bored with being fucked, or maybe he couldn't deal with having to watch Jae fuck himself with a wrench, and that's why he said, "I can't"? I can't either, Jay Tee. I really can't.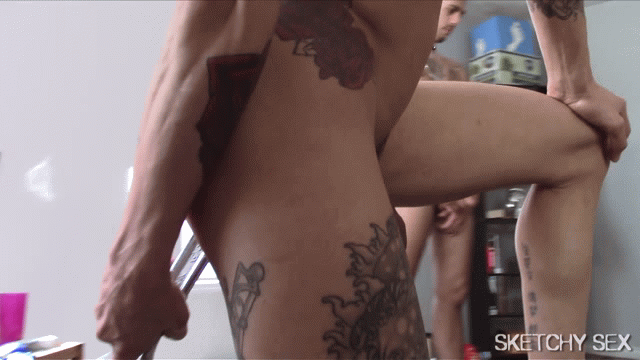 Trailer (watch full scene here):
[
Sketchy Sex: Jae Gorgeous, Jay Tee, And Ari Nucci Fuck Bareback
]