Happy Halloween: Trailer Trash Gay Porn Stars Double-Penetrate A Pumpkin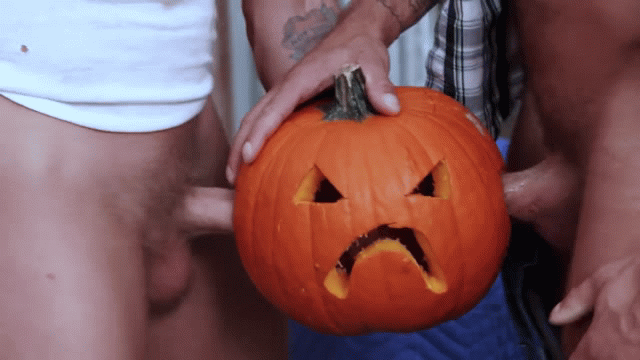 Well, every Halloween, there's always somebody in gay porn fucking a god damn pumpkin. This year, at least there's a twist, because instead of one gay porn star pumping a pumpkin, we have two gay porn stars double-penetrating a pumpkin.
And for once, this pumpkin fucking scene makes a lot of sense, as it comes to us from Trenton Ducati's gay porn studio "TrailerTrashBoys." Because if anybody is going to be having sex with cheap and disgusting fruit, it's going to be guys from a trailer park.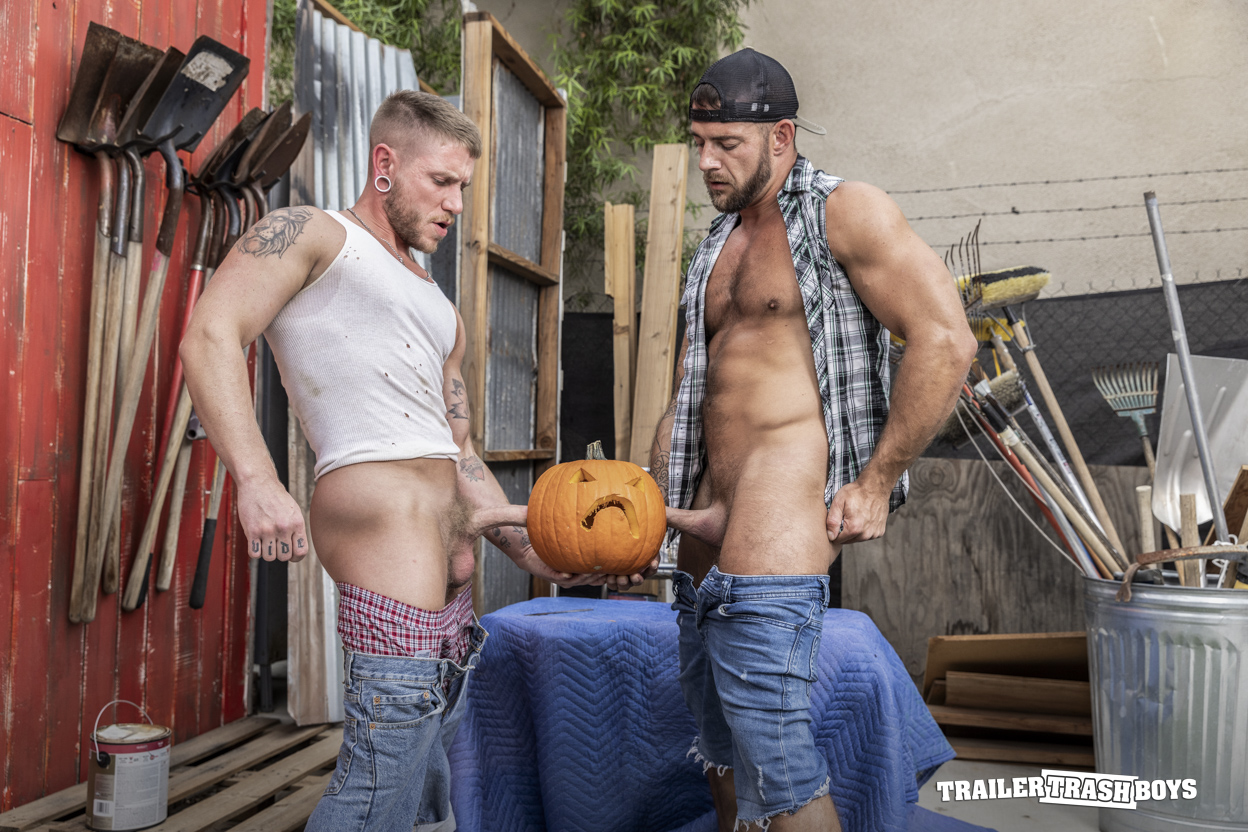 However you feel about gourd fornication, the good news is that the trailer trash boys in this scene are actually big-dicked hunks. That's Colt Spence on the left and Tryp Bates on the right.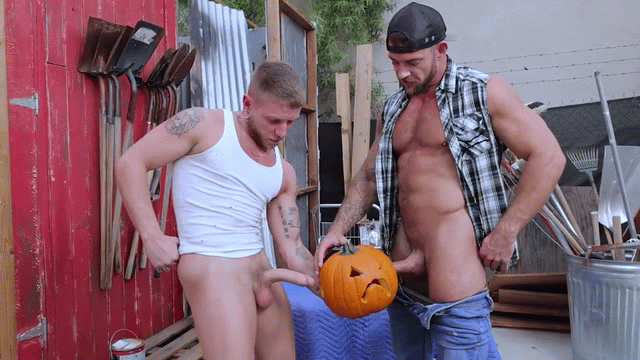 I wasn't sure if there's any risk of getting a foodborne illness from sexual contact with a pumpkin, but I Googled it and found nothing (sweet christ, I hope no one ever looks at my browser history), so Colt and Tryp probably don't have to worry about getting physically sick from screwing the squash. Emotionally sick…that could be a different story.
The best news: They only fuck the pumpkin for a little bit, and then it's time to have actual anal sex with another human being. Colt is the top and Tryp is the bottom, and here's more: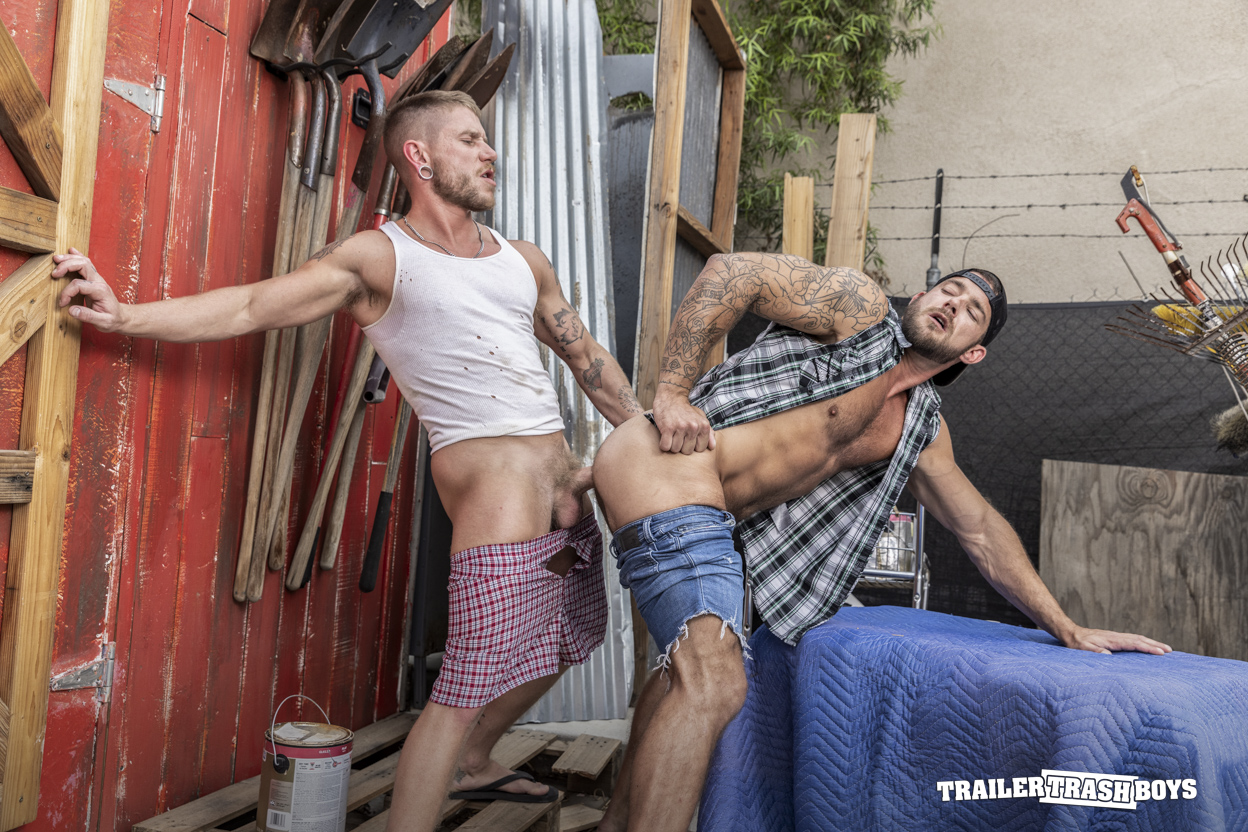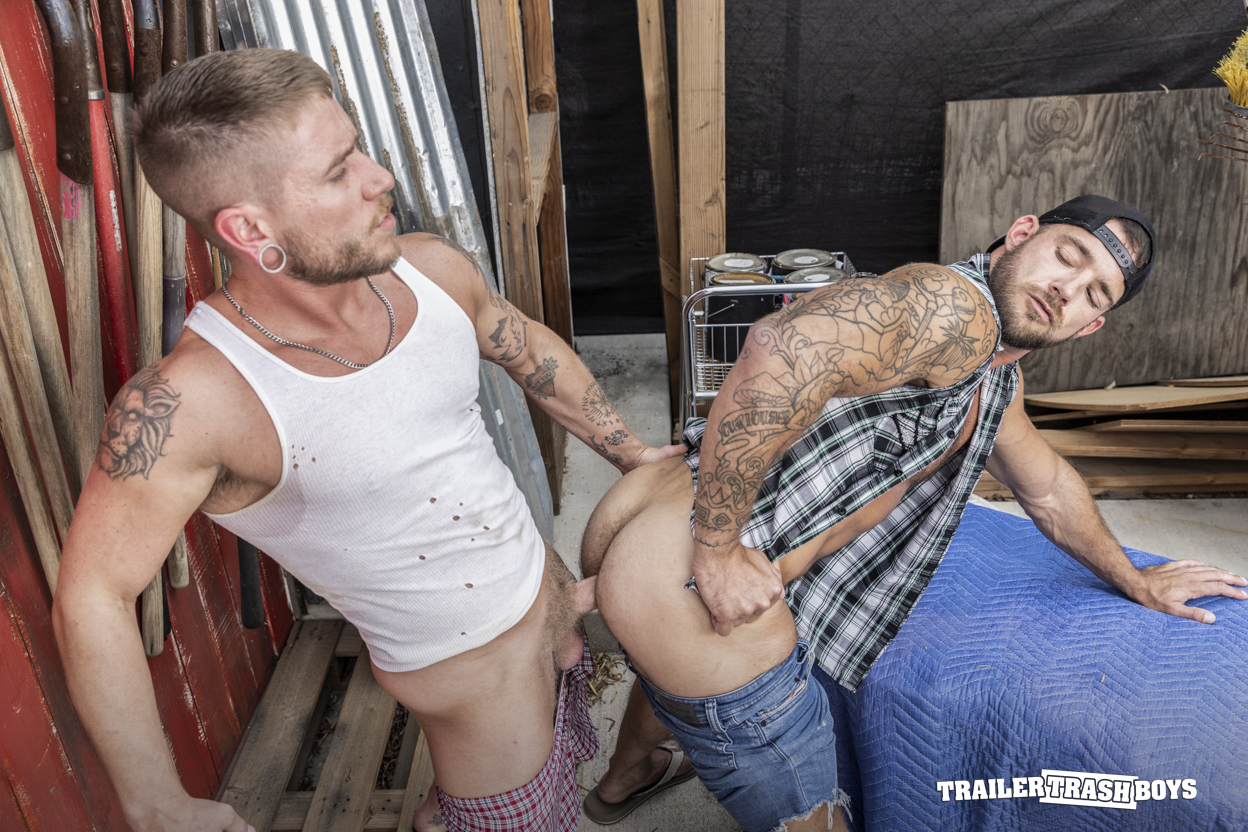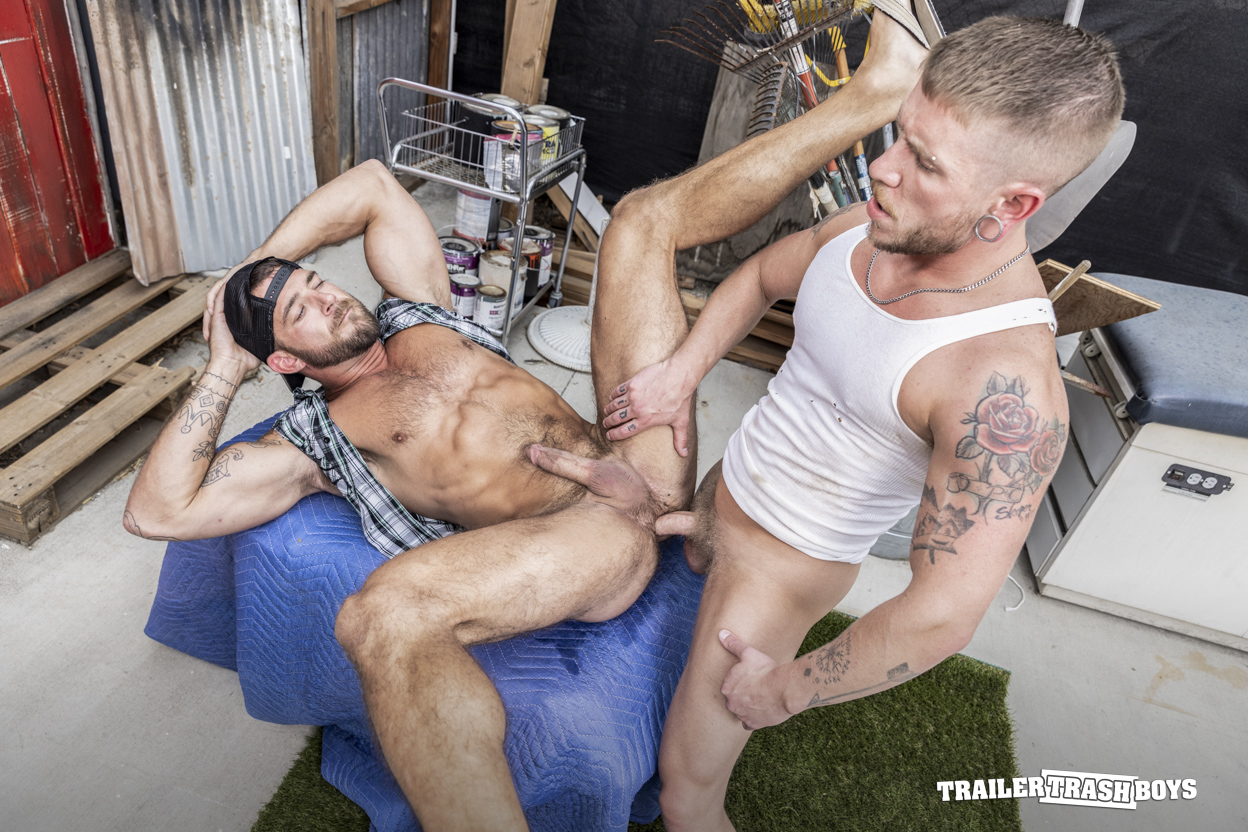 Trailer (watch full scene here):
[
TrailerTrashBoys: Colt Spence And Tryp Bates Bareback Pumpkin Fuckfest
]