Gay Porn Star Kyle Brady: Will He Be Back To Fuck?
Kyle Brady? That sounds like the name of someone on Days Of Our Lives, not BelAmi or Freshmen. But I'm not complaining. Any BelAmi model's name that I don't have to worry about misspelling is a great name to me. (Watch—I'll still misspell something in this article anyway.) Kyle Brady is from Salem the Czech Republic, and here's his introduction, via Freshmen:
Kyle Brady is the newest addition to our team and has the potential to become a real star. We are confident that Kyle's perfect body and cheerful personality will quickly win a place in your heart. Kyle comes from the Czech Republic and we knew that he was a 'keeper' as soon as he stepped inside the door. We hope you will enjoy this first photo set. Soon you will get to see a whole lot more. Are you ready for this sexual animal?
OK, he's obviously coming back to fuck, so I won't bother with a poll. The question is, when? Whenever BelAmi/Freshmen introduces a new model like this, they've usually already filmed at least 25 scenes with him, and most of those scenes were filmed several years ago. So, we're in luck, because I think we're going to be watching Kyle Brady sucking and fucking for the rest of the 2020's. Hell yes:
For the new hardcore sex scene on Freshmen this week, here is newcomer Callum Dean being fucked bareback by Jamie Eliot. And be advised: There is some incredible felching at the end of this video.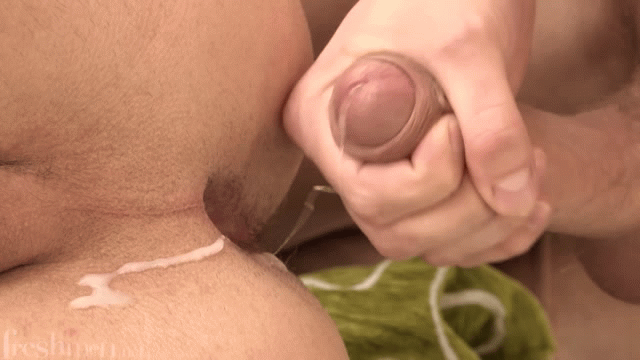 Note that Freshmen passes are 40% off using any link in this article. Trailer (watch full scene here):
[
Freshmen: Jamie Eliot Fucks Callum Dean Bareback
]