[UPDATED] Gay Porn Star Kyle Dean Jailed Following Drug And Burglary Arrests In Florida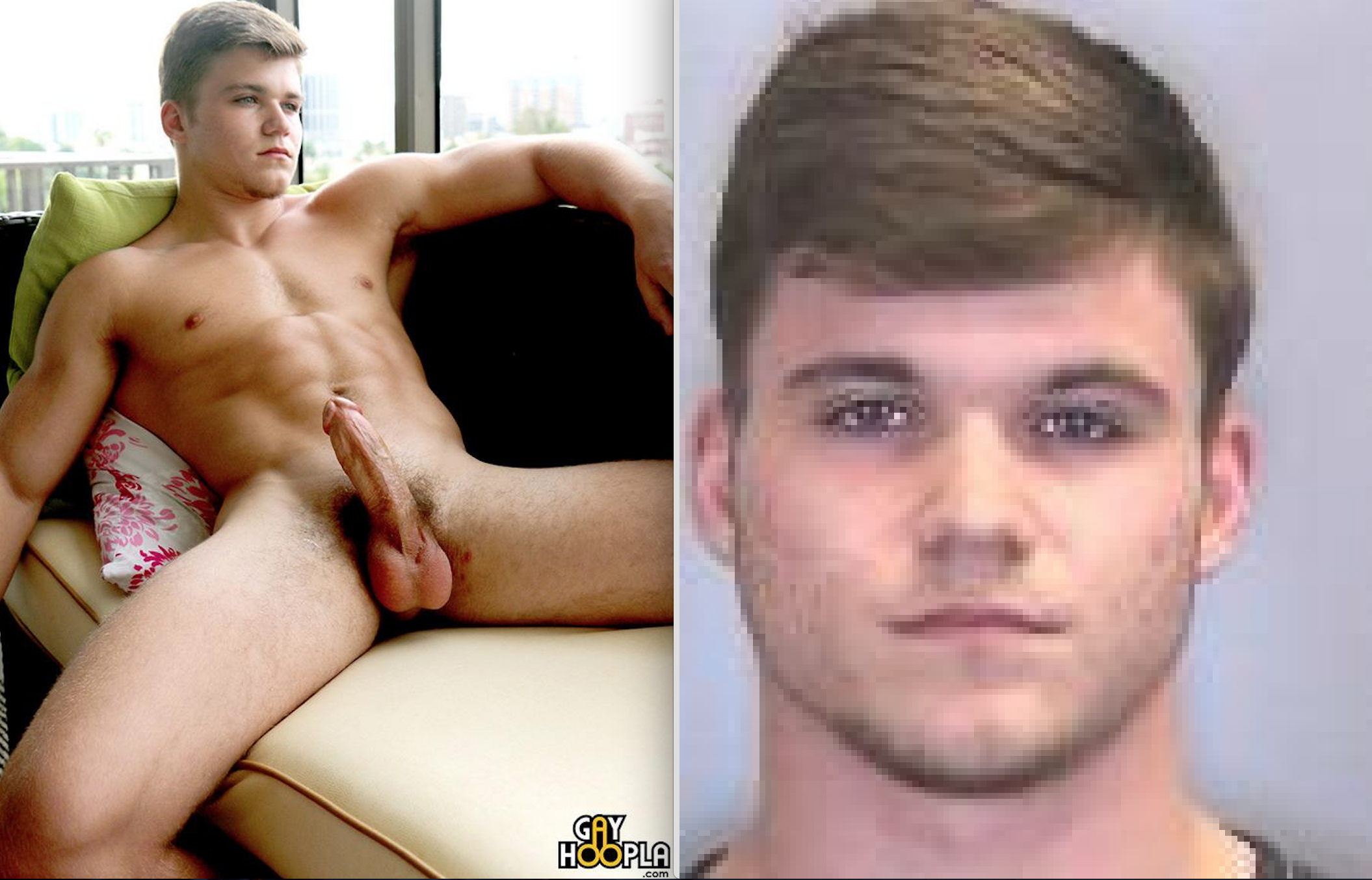 [Note: This story continues to be updated below.]
If you follow gay-for-pay porn star Kyle Dean on Twitter and have been wondering why he hasn't tweeted today asking for money, Amazon Wish List gifts, and Uber rides, that's because he's in jail.
The former Corbin Fisher and GayHoopla performer was arrested this morning for contempt of court and apparently violating probation following previous convictions on drug and burglary charges in Manatee County, Florida (of course).
Kyle Dean (legal name Brandon Chrisan), who just last week had offered to suck his Twitter followers' dicks in exchange for Amazon Wish List gifts, has a lengthy rap sheet in Florida going back two years. Since 2015, he's been arrested for drug possession and burglary at least five times, and he has a collection of mug shots:
Kyle Dean's first encounter with law enforcement appears to have been in December of 2015, when he was arrested for breaking into multiple cars in Manatee County. The burglaries made local news:
Manatee County Sheriff's Deputies arrested three teenagers early Monday morning for a string of car burglaries. The thefts occurred in the Heritage Harbor subdivision. Deputies were dispatched when a resident in the 100 block of New Britain Court heard noises coming from their driveway. A man chased a pair of young men away from his vehicle. They were rummaging through it when he went after them as his wife called 911. A third suspect was apprehended while in possession of two bags of stolen items when deputies caught up with him.

Avery Walters, 18; Brandon Chrisan and a 17 year old juvenile are facing several burglary charges. Walters and Chrisan were booked into the Manatee County Jail where they are being held on a bond of $7,500.
No bond has been set for Kyle Dean's current charges, and he remains in custody tonight. A summary of his previous arrests and charges:
UPDATE 1:
Someone purporting to be Kyle Dean's brother has sent a series of threatening direct messages to Str8UpGayPorn on Twitter. The messages fluctuate from requests to have this post removed, promises of a lawsuit for defamation, a vague threat involving "internet shit and real life shit," and a kissy face emoji. Kyle Dean's alleged brother has given Str8UpGayPorn 12 hours to remove this post before he gets "serious."
UPDATE 2:
For the record, it was Kyle Dean's brother (or whoever was operating the Twitter account at the time) who first alerted fans and Str8UpGayPorn that Kyle Dean had in fact been arrested and jailed this morning: