Gay Porn Star Luca Rosso Returns To ChaosMen This Week To Fuck His Real-Life Boyfriend—Newcomer Dimitri Porter
Remember gay porn star Luca Rosso? He (and his twin!) appeared in dozens of scenes at several studios from 2009 through at least 2014. Luca (I believe he's on the left) and his twin, Liam, via Men.com back in 2014: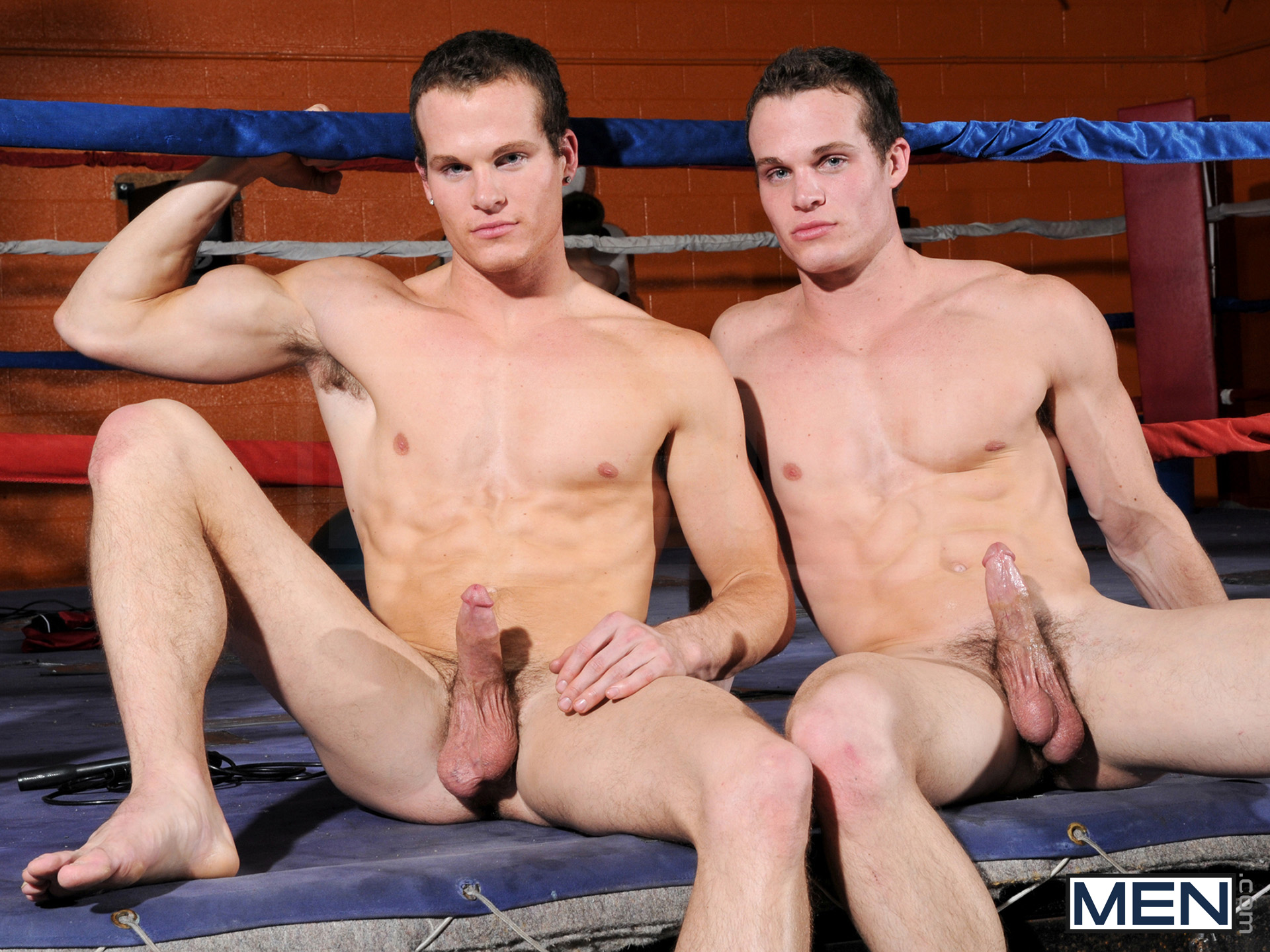 The twins stopped performing together in 2014, but Luca was still performing on his own through 2016, and his last scene was at ChaosMen (with Wren) in May of that year:
[
ChaosMen: Luca Rosso Fucks Wren Bareback
]
If you missed Luca, you're in luck. After a three-year hiatus, ChaosMen says Luca will be returning to the site this week, and in a surprise twist, he'll be fucking his real-life boyfriend, a newcomer named Dimitri Porter:
The news was shared in the write-up for Dimitri's solo, being released tomorrow:
Dimitri is boyfriends with Luca Rosso, and when he mentioned he wanted to do porn, Luca suggested he start with my site. They arrived for a weekend shoot, and I had planned on getting someone for Dimitri to do an oral video with. Luca suggested that they do it together, and I countered by saying why not have sex? So, for Dimitri's next scene, the two will jump right in with a hot PURE fucking scene. Very intimate with real life boyfriends! This week though, we get to check out Dimitri and all his amazing assets.
Making this even more fun, check out the ass on Dimitri:
Dimitri's ass will be fucked bareback by Luca this week (on Friday here), and in addition to that perfect ass, how cute is he? He's easily ChaosMen's best new model of 2019, so far.
Luca and Dimitri: Gay porn's hottest new powercouple of 2019?
Here's the trailer for Dimitri's solo (watch full scene here), and I'll have the trailer for his and Luca's duo later this week.
[
ChaosMen: Dimitri Porter
]