Gay Porn Star Tom Faulk Is Back In Jail, This Time For Physically Assaulting A Family Member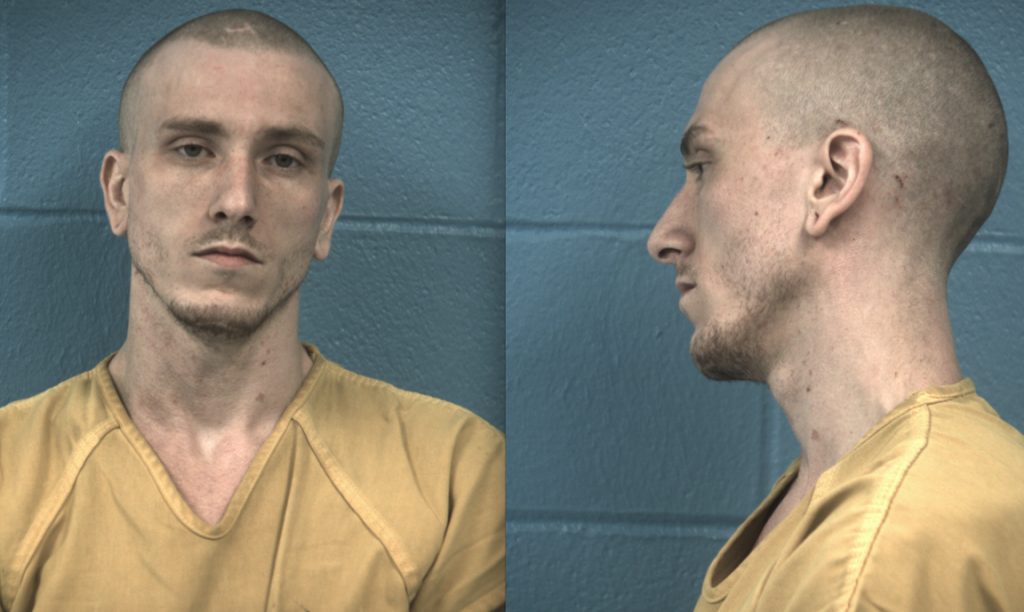 Gay porn star Tom Faulk is, unfortunately, back in jail for at least the second time this year. While his previous incarceration in October was for possession of methamphetamine and evading arrest, this time Faulk was arrested by police in Austin, Texas, for allegedly assaulting a family member and causing bodily injury. Booking report via Travis County Sheriff (Faulk's legal name has been redacted):
The Travis County Sheriff's department did not release a mug shot with Faulk's current arrest (the mug shot above was from his October arrest) or identify who the family member is, but they do note that while bond was set at $10,000, Faulk remains in custody.
Tom Faulk's last tweet prior to his arrest on November 28th was on November 19th, and it contains a live video. In the video, Faulk talks about Facebook messages he received from fellow gay porn star Brandon Wilde (Wilde's messages appear to be urging Faulk to get sober), as well as his troubles with an ex-girlfriend:
— Tom Faulk (@TomFaulkXXX) November 20, 2018
Given that Faulk has now been in jail for two weeks, let's hope he can remain sober and receive professional treatment when he's eventually released.