Gay Porn Stars—Including Vadim Black—Flock To Rentboys.us In Wake Of Rentboy.com Shut Down

Rentboy.com might be long gone (and that escort site's owner might be sent to prison if he's convicted on prostitution and money laundering charges), but you can't keep a good hooker down. In addition to Rentmen.com (a site based in Amsterdam, and therefore technically outside of U.S. jurisdiction), a new escort site launched this month, and it's called Rentboys.us. The site claims to be based in the U.K, where prostitution is legal:

However, a whois search reveals that the registrant and admin contact for Rentboys.us is based in Fort Worth, Texas. Confusingly, the record goes on to list the registrant's country as "Virgin Islands, U.S.," but last time I checked, Texas was in the United States?
The site's Terms And Conditions page has contact information for both Texas and London (but nothing for the Virgin Islands):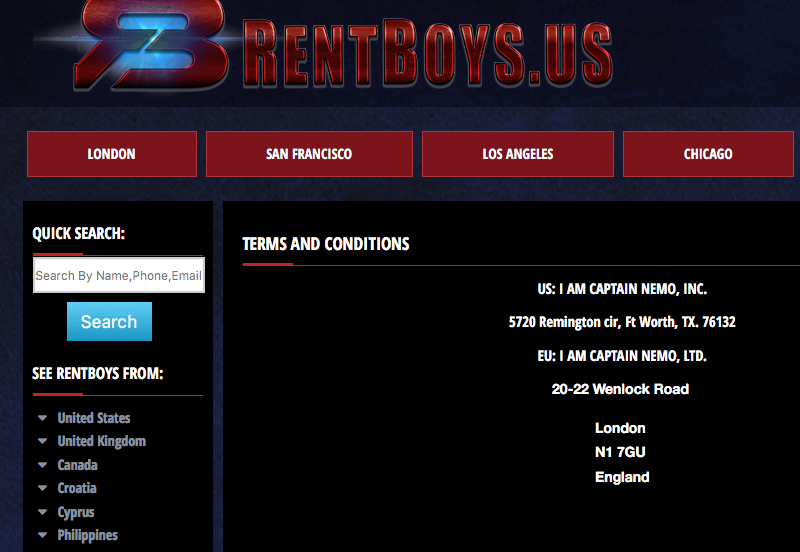 There's also a disclaimer to remind visitors that Rentboys.us does not "condone, promote, or endorse prostitution." (surejan.gif)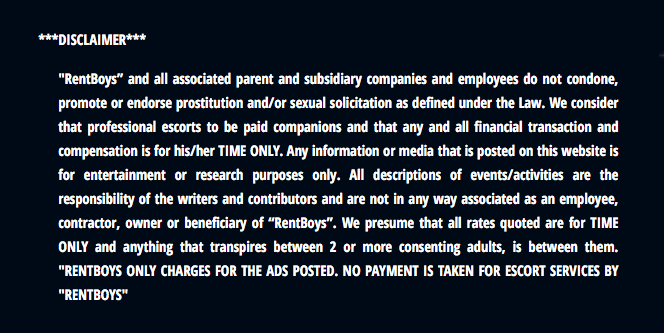 Ridiculously, prostitution is still illegal in the United States, and until those arcane laws are changed, sex workers (who are actually less safe, thanks to our repressive laws) and the sites that facilitate their services have to go out of their way to make it look like they're only involved with the selling of "time" and companionship, not sex. This is, of course, absurd.
Even Vadim "I Hate Fags" Black, who just recently posted an ad on Rentboys.us, should be free to engage in legal, consensual sex with a client, if that's what he really wants to do.
Over a dozen gay porn stars are currently advertising on Rentboys.us, including Hugh Hunter, Austin Wolf, XL, Kris Karr, Tommy Deluca, Killian James, Brian Bonds, Scott Riley, Johnny V. and Joey D., Ryan Raz, JJ Knight, and Tegan Zayne, whom I would obviously never have to hire as an escort since we're already secretly dating IRL. Here's a picture of him talking to me on the phone the other night.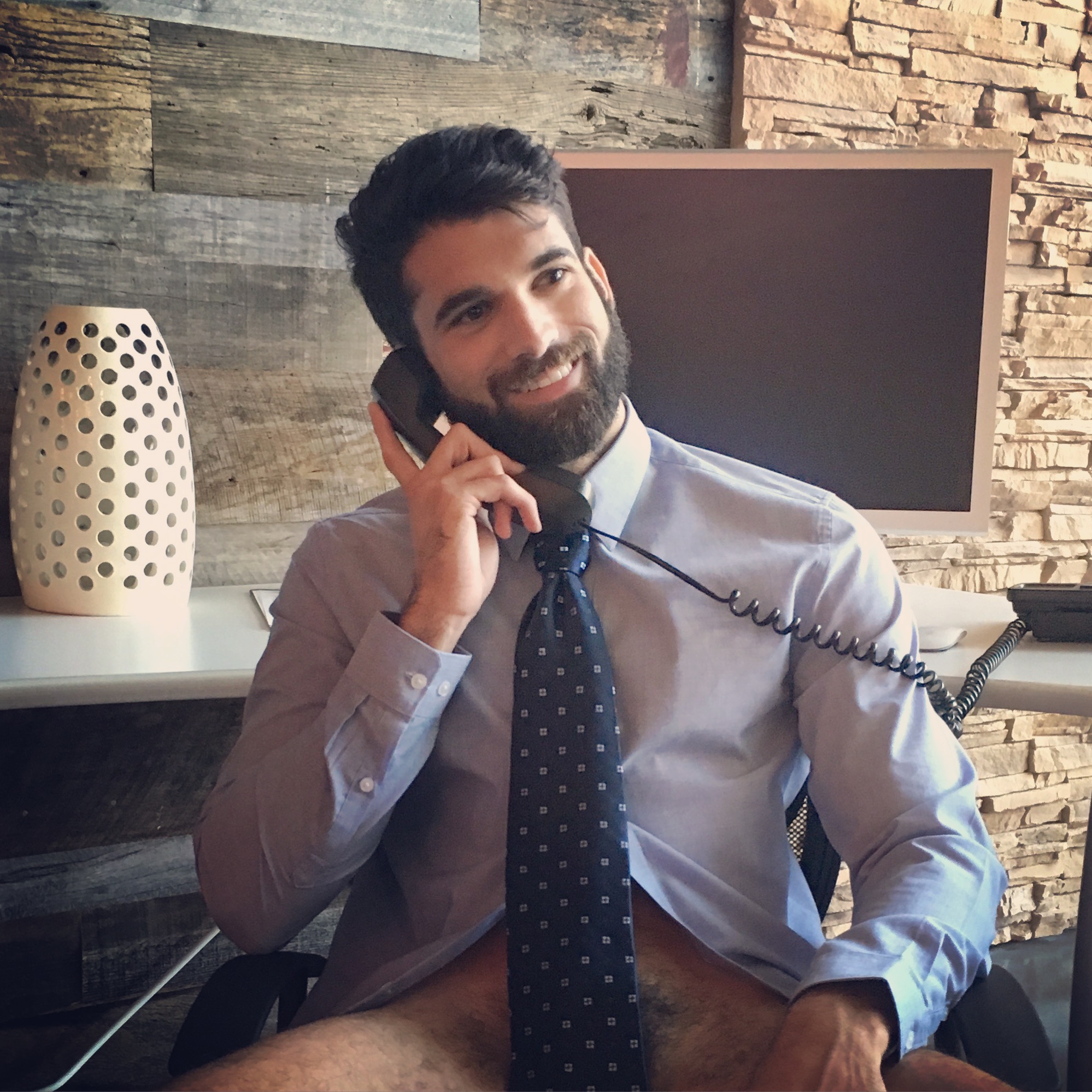 ?????