Three Questions About The Latest FraternityX Gay Bareback Gangbang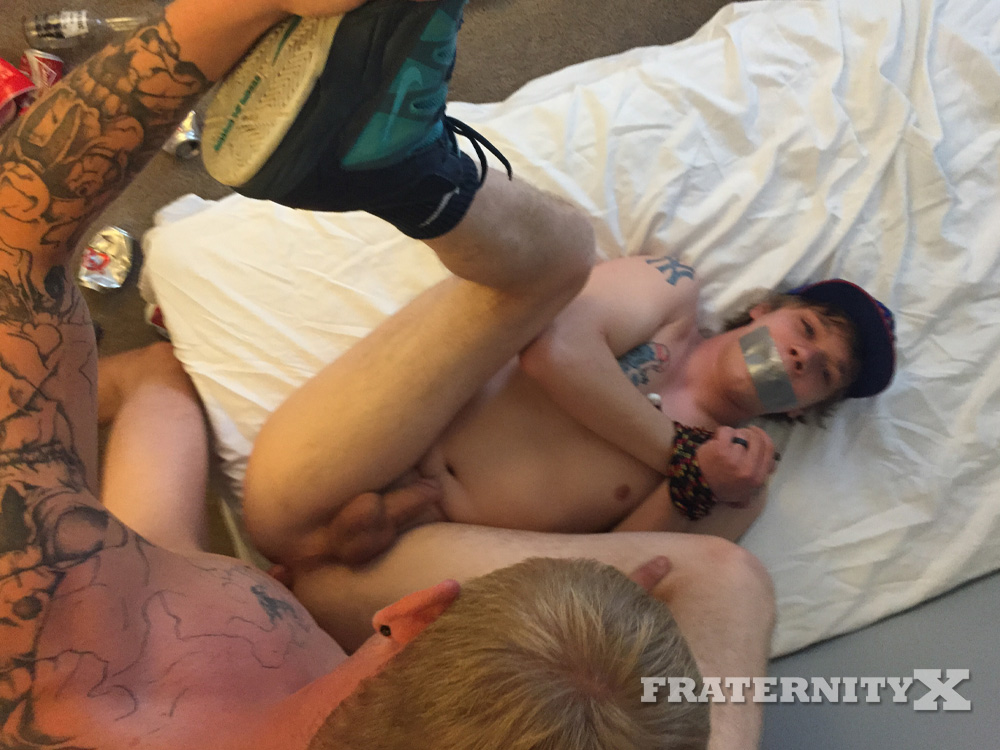 1. Why bother putting duct tape over the bottom's mouth?
It's not like anyone would be able to hear him crying for help over the hoots and hollers of the gangbanging frat bros.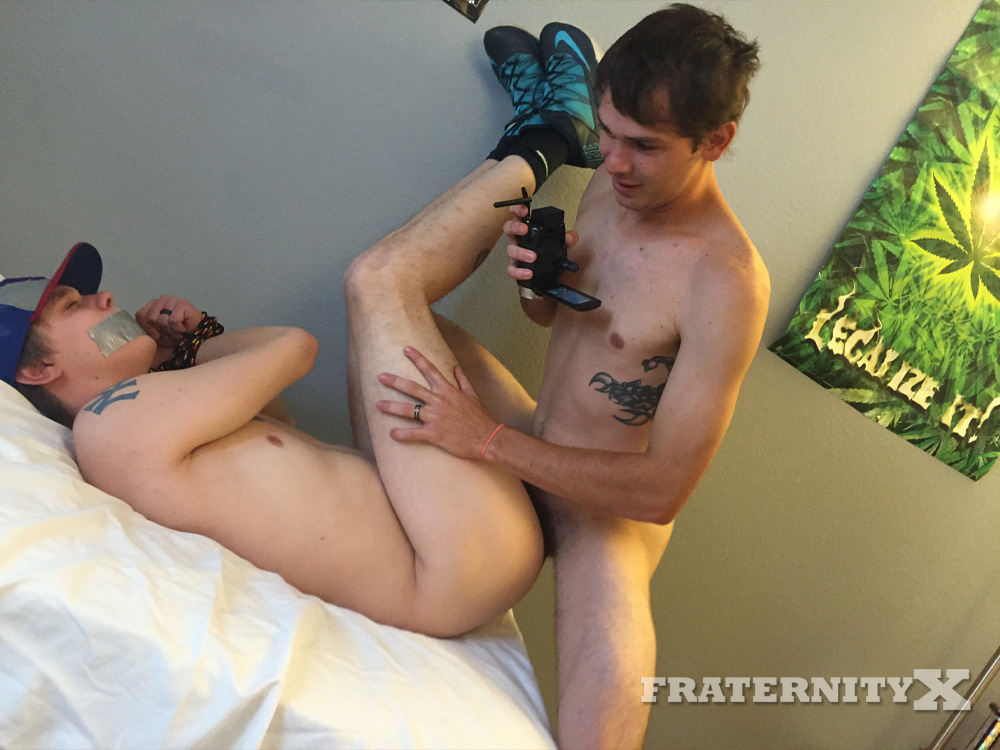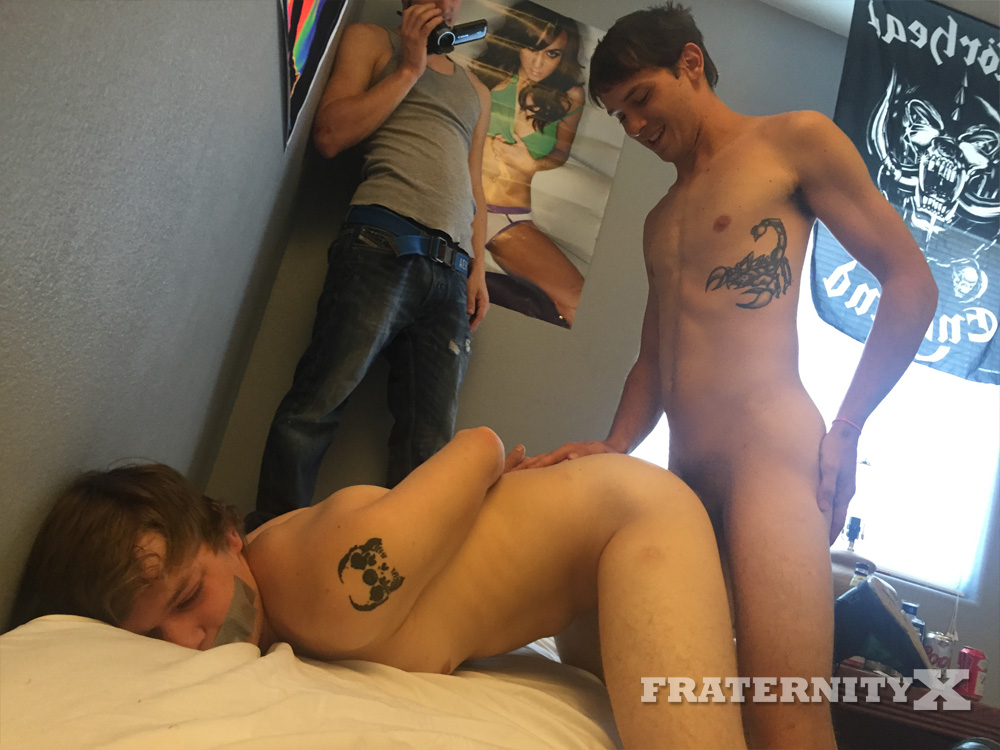 2. What happens to all the footage from the frat bros' handheld cams?
They obviously aren't using it in the final edit of the scenes released on FraternityX, so what's the point?
3. Does anyone ever clean this fucking house?
I think this is the most Solo cups and beer cans I've seen in a single shot before. And while all these guys are tested for STDs before they film these bareback fuckfests, what about all the bacteria and filth and diseases they can pick up from the carpets and beds? Horrific.
Here's the latest gay bareback gangbang (they've got the guy duct taped and tied up this time) from FraternityX.
[
FraternityX: Frat Boy Duct Taped And Fucked
]