Battle Of The Big-Dicked Gay Porn Newcomers: GayHoopla's Baron Wade Vs. ChaosMen's Gordon
Two well-endowed gay porn newcomers are making their solo debuts tomorrow on GayHoopla and ChaosMen, and if you had the chance to fuck and/or be fucked by one of them, which one would you choose?
On the left, it's GayHoopla's Baron Wade, and on the right, it's ChaosMen's Gordon: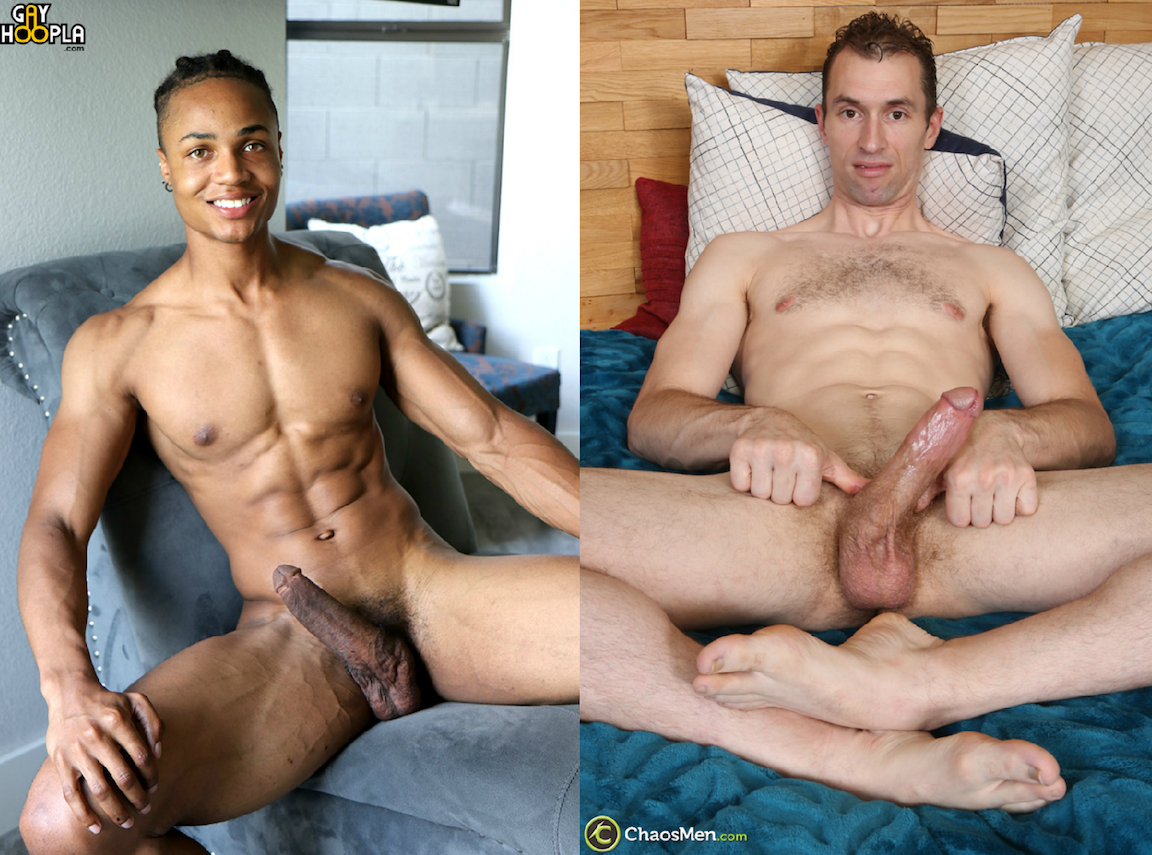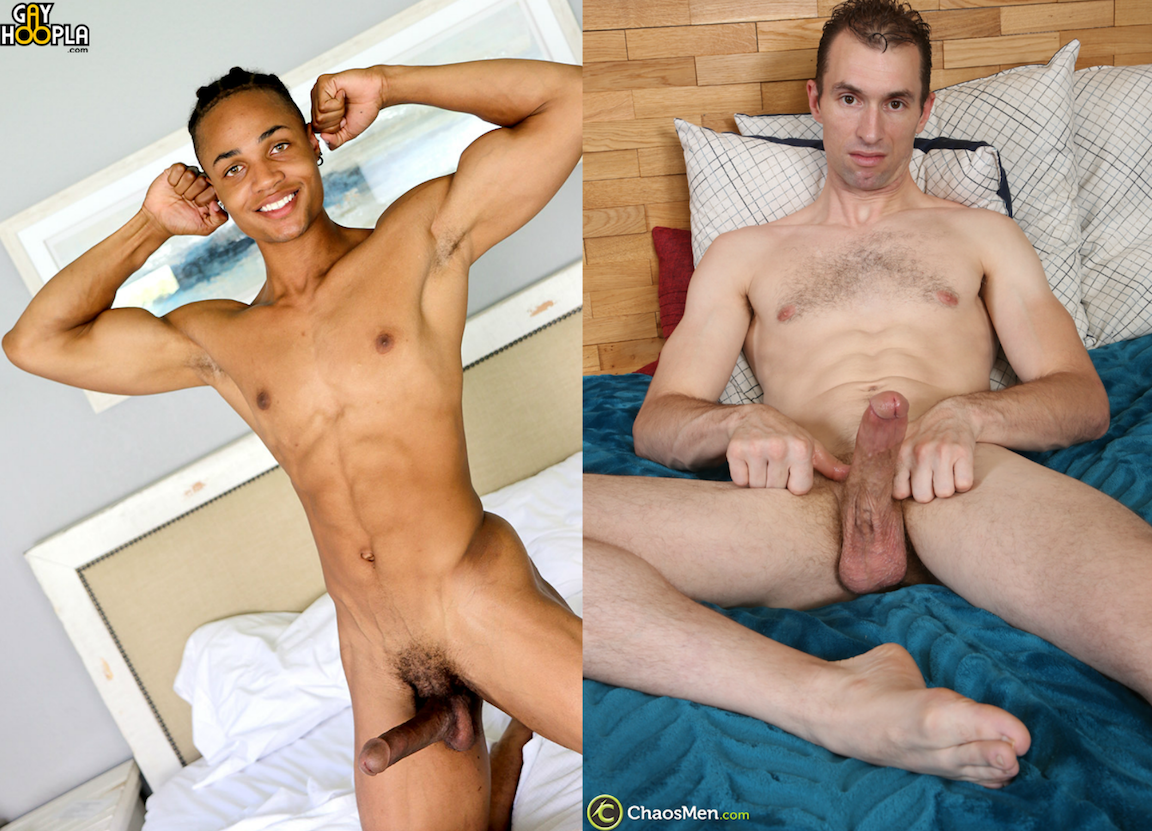 It looks like ChaosMen's Gordon has a slightly bigger cock, but GayHoopla's Baron is cuter and a lot more my type, so this would be a tough call, for me.
Face and body, I'd go with Baron. But cock alone, I'd pick Gordon.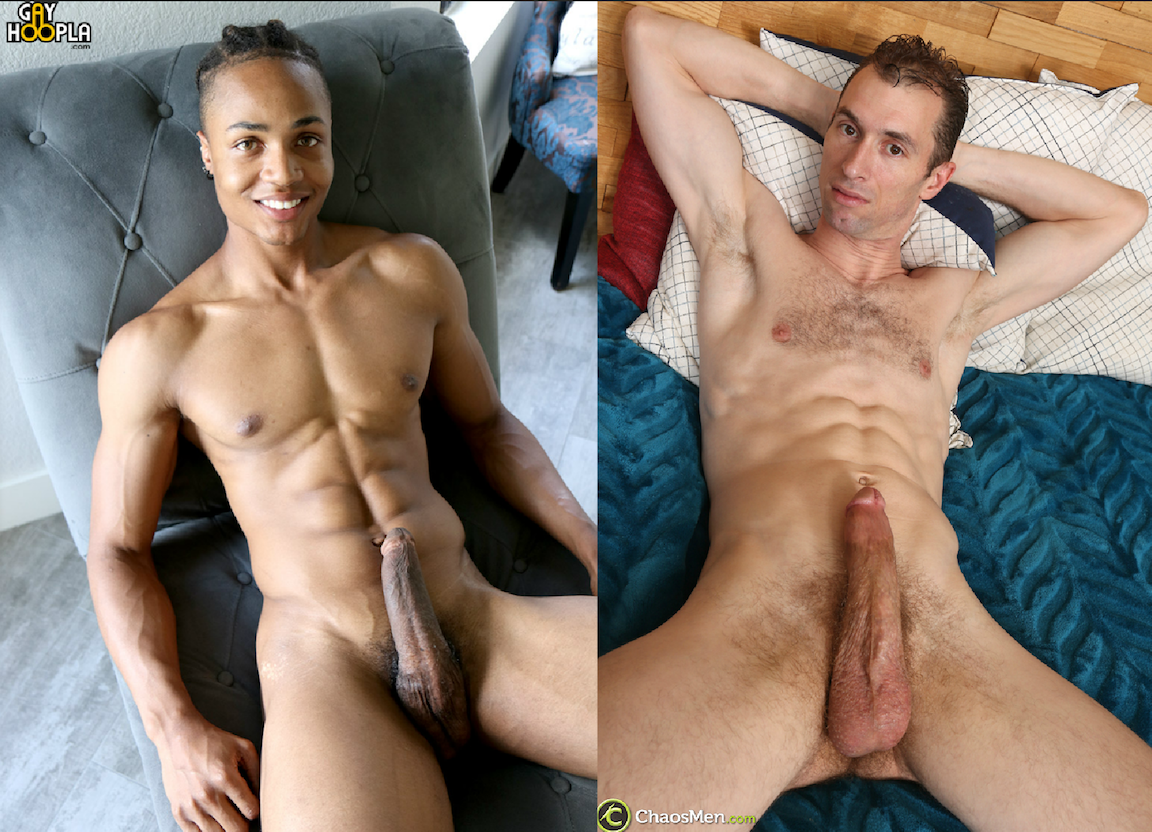 Maybe the videos will help you decide.
Baron (watch full scene here):
[
GayHoopla: Baron Wade
]
Gordon (watch full scene here):
[
ChaosMen: Gordon
]
Your pick?