GayHoopla Website Undergoes Complete Redesign, Plus New Fuckfests With Jaxson Briggs, Caleb Mills, And More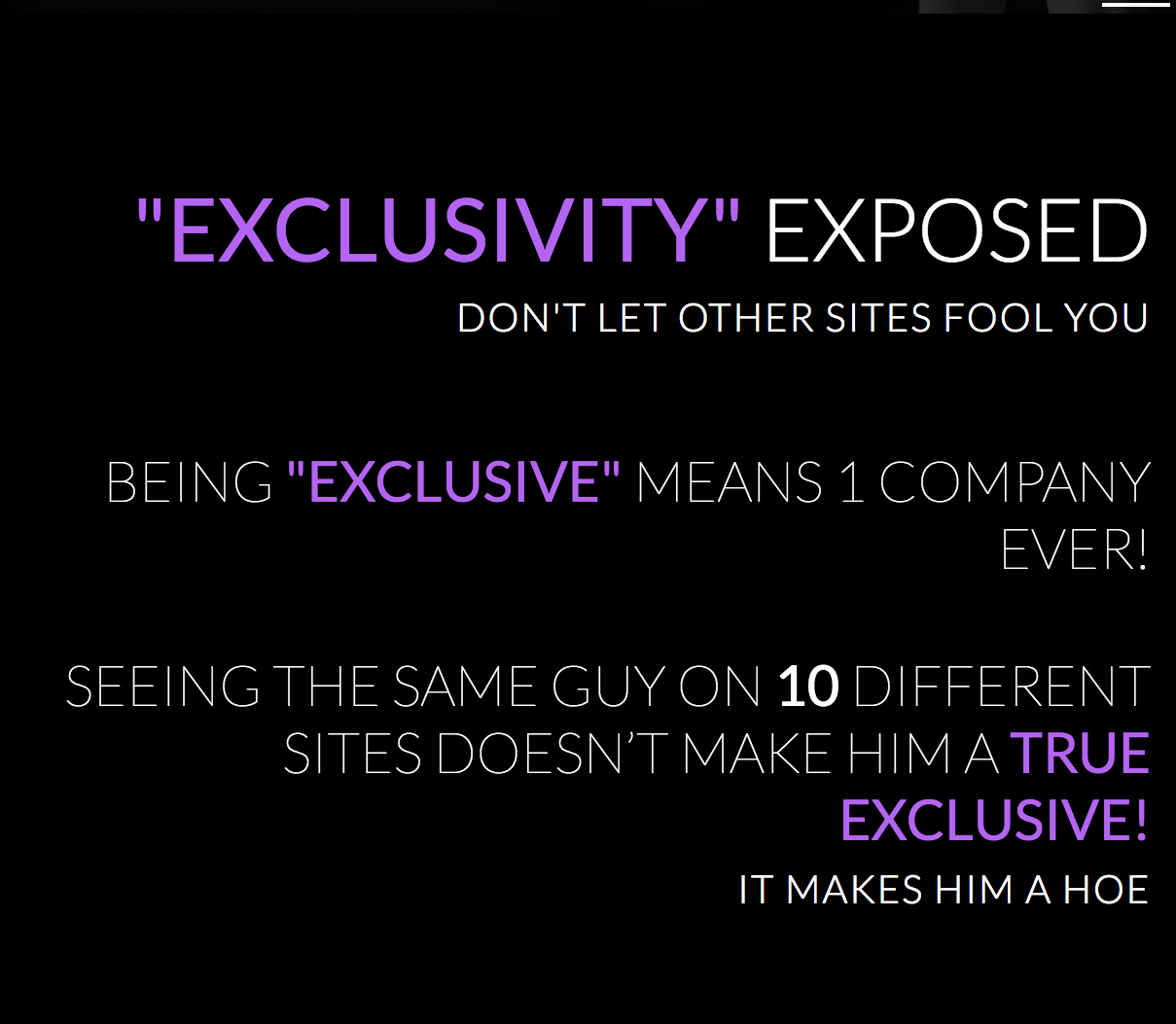 There's a bit of sad news today if you liked the web design of the old GayHoopla, where the studio had a page of text that touted the exclusivity of their models, while calling other models who worked at multiple studios "hoes" (as seen above). That disclaimer and in fact the entire site's design is now gone, and GayHoopla.com has been completely revamped. The good news is, it looks really nice now, and it's a lot easier to find your favorite models and scenes.
A look at some of the model directory pages on GayHoopla 2.0: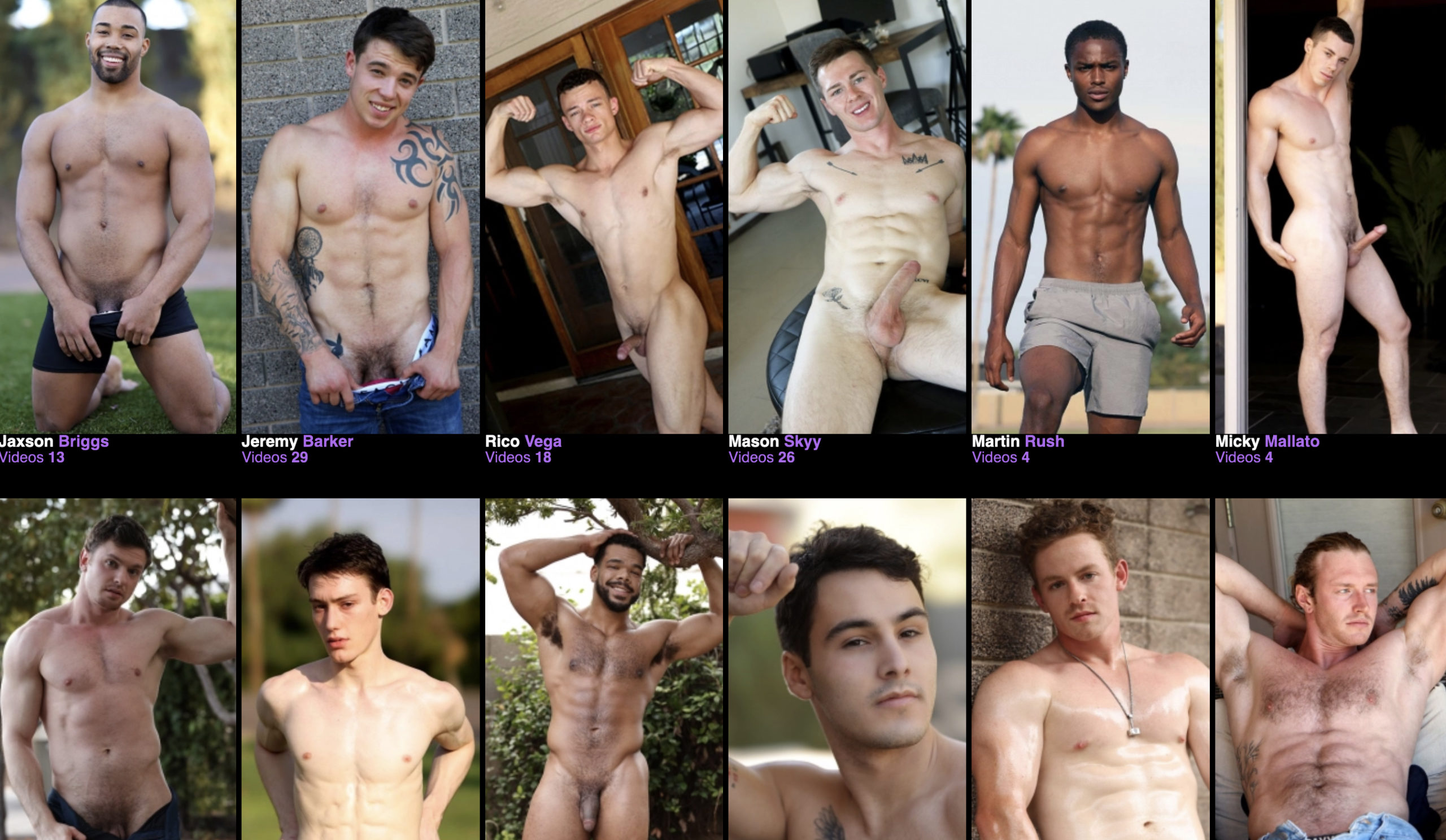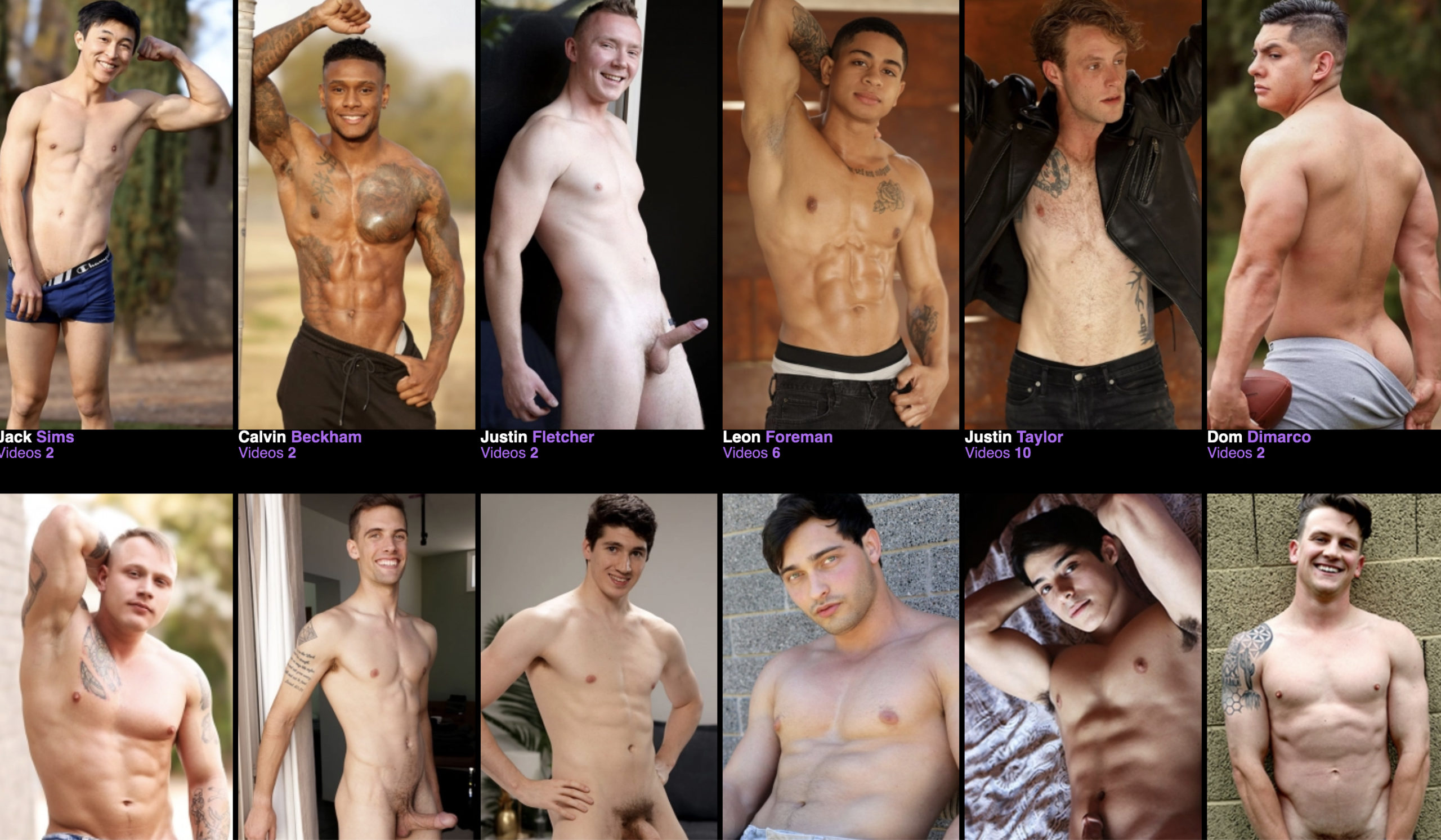 Best of all, when you click on a model's individual page, you can actually see all of the scenes he's starred in (before, the scenes weren't visible, and were instead just untitled black boxes), and when you click each one you can watch the trailer. The only information that non-members can't see are personal details about the model, like what their astrological sign is, the number of sexual partners they've had, and…uhhh…the number of children they have? That's a bit TMI, tbh.
Here's what GayHoopla controversial legend Collin Simpson's page looks like: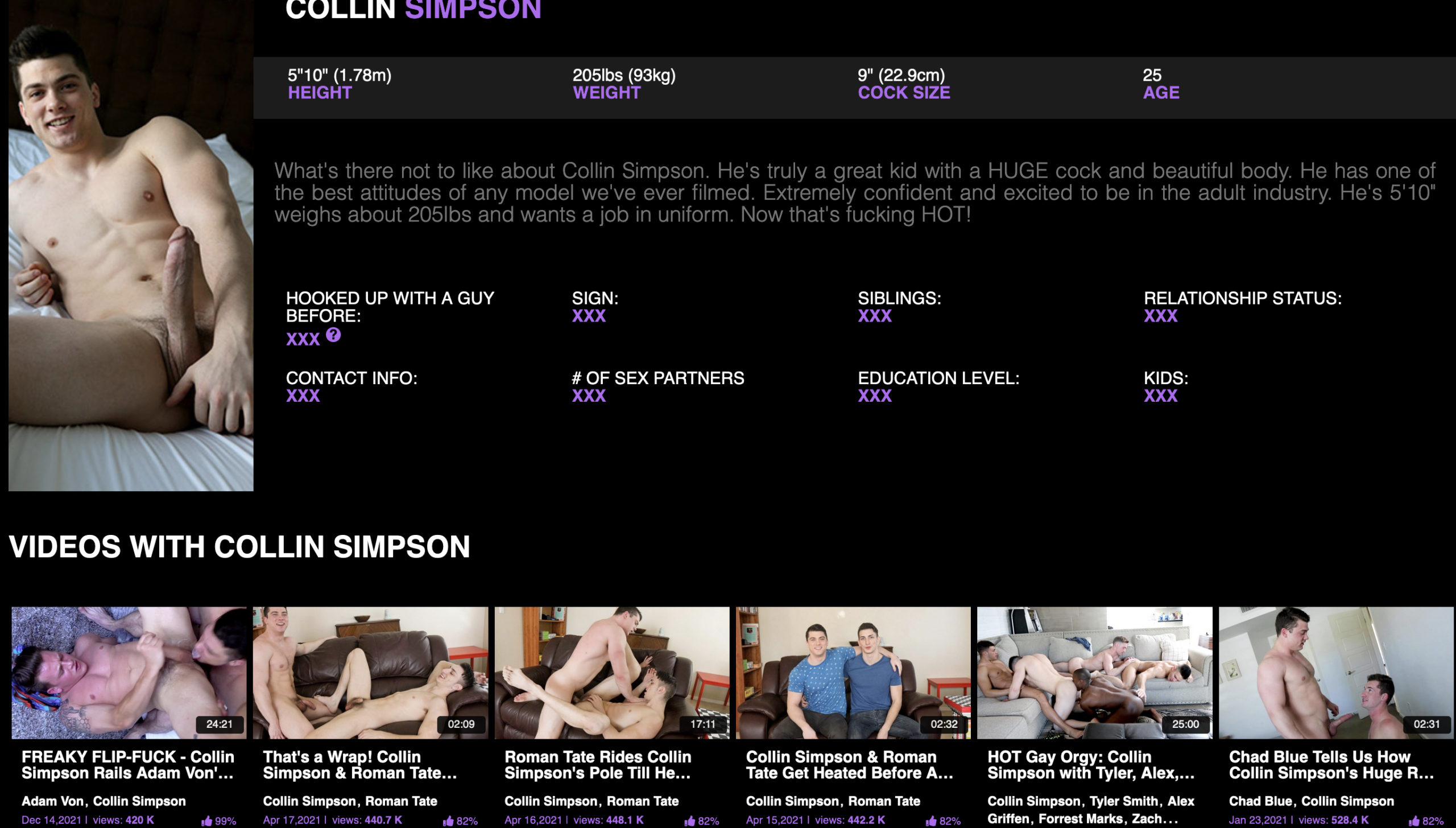 Also revamped is the video index page, where again you can easily scroll through all the recent trailers: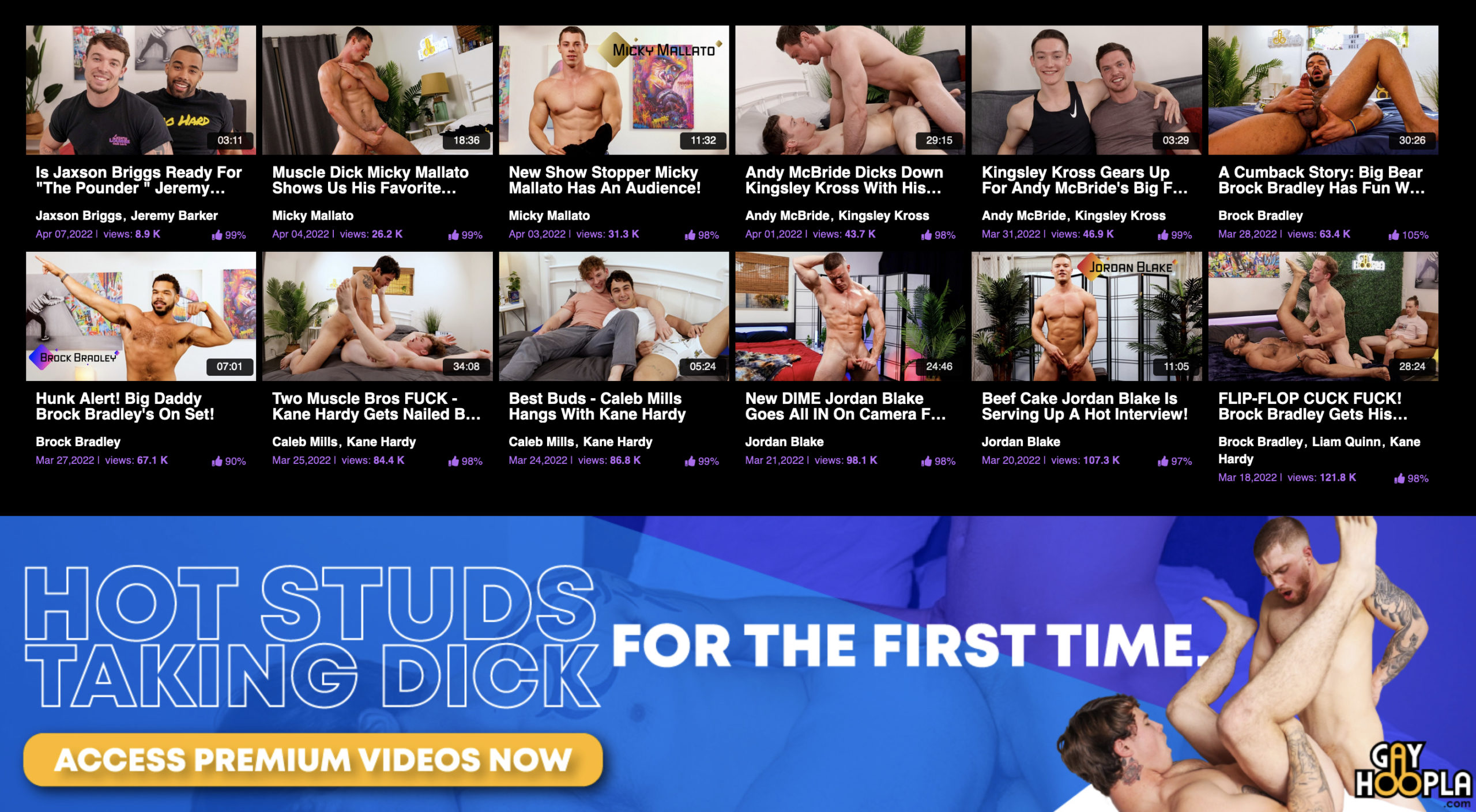 I appreciate that the site is now much easier to navigate (and that it looks so much nicer aesthetically), and I also appreciate the performances in these two new sex scenes. First, Jaxson Briggs makes his bareback bottoming debut being fucked by Jeremy Barker (watch full scene here):
[
GayHoopla: Jeremy Barker Fucks Jaxson Briggs Bareback
]
And released over the weekend, here's tattooed male stripper Caleb Mills topping Liam Quinn raw (watch full scene here):
[
GayHoopla: Caleb Mills Fucks Liam Quinn Bareback
]