GayHoopla's Bruce Sheppard Appears In Corbin Fisher Halloween Promo
That's GayHoopla model Bruce Sheppard above, from his solo debut earlier this month.
Below, this also appears to be Bruce Sheppard, to the left of Beau and Max, in a new Halloween ad just uploaded on Corbin Fisher:

I could be wrong, but this is the same person, right?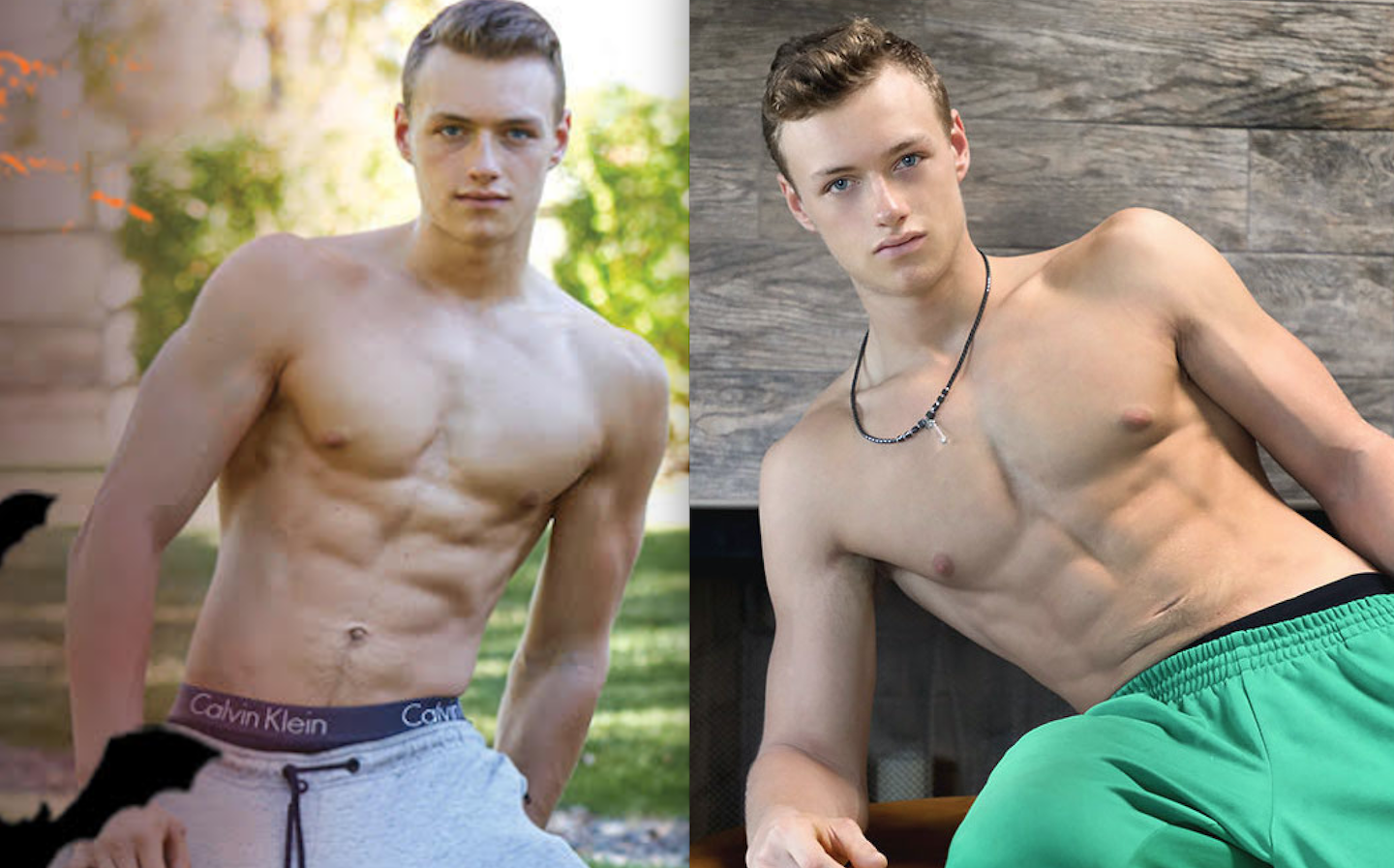 Assuming this is Bruce Sheppard and not some other Corbin Fisher model who hasn't made his debut yet, this is a big get for CF, and a big loss for GH. Of course, Bruce might only have a solo and a straight scene at CF, so he wouldn't be doing anything new there. But, seeing him photographed with Beau and Max does give me hope (my god, could you imagine their three-way?). We'll find out how far he goes after his CF solo scene comes out, presuming he filmed one.
ICYMI, Bruce's solo at GayHoopla:
[
GayHoopla: Bruce Sheppard
]
And, just for a fun #tbt, Max and Beau's iconic first scene together:
[
Corbin Fisher: Max Fucks Beau Bareback
]