[UPDATED] GayHoopla's New Model Is An Anti-Gay Bigot Who Supports Donald Trump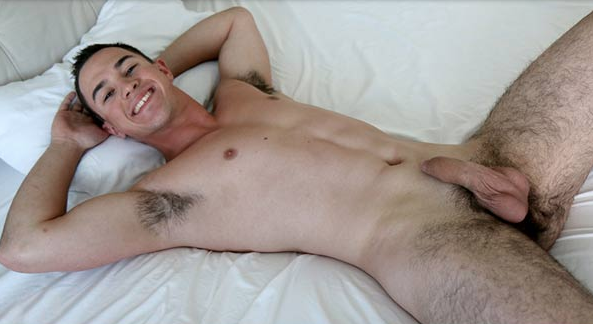 The gay porn industry doesn't just support racists. They've also got a soft spot for anti-gay bigots, too. Meet GayHoopla's new model, Adam Bosco, who tweets publicly under the name Justin Shandrick.
Justin Shandrick would like you to know that he does not support gay rights:
But, Justin Shandrick does enjoy using the word "fag":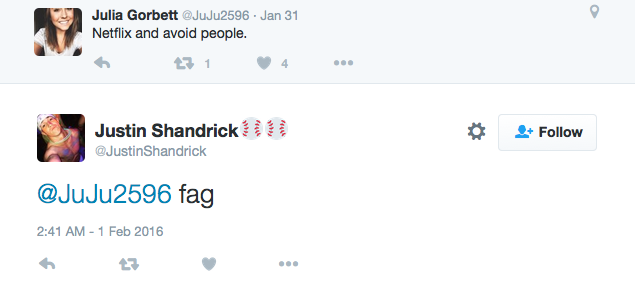 Surprisingly, Justin Shandrick doesn't know how to spell the full version of the word:
Unsurprisingly, Justin Shandrick—like a handful of other gay porn stars—is a Trumptard:
Adam Bosco/Justin Shandrick's entire timeline is actually a smorgasbord of racist, anti-gay, and misogynistic memes. Perhaps worst of all, this is what he looks like: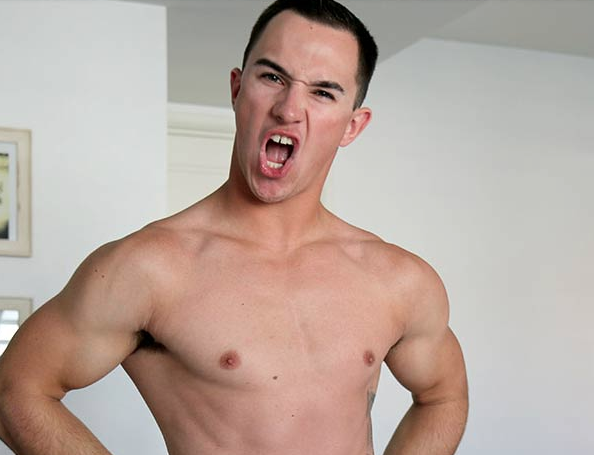 GayHoopla is set to release his solo tomorrow.
For someone who loves the word "fag" and doesn't support gay rights, becoming a gay porn star is an interesting career move for Justin Shandrick. He might not like gay people, but I guess Justin Shandrick is OK with appearing on a gay porn site where gay men will be pleasuring themselves to his image…forever.
Update:
GayHoopla has posted the below tweet in response to their model's homophobic remarks: