Grabbys Pre-Parties Night 2: Gay Porn Power Couples Take Over Chicago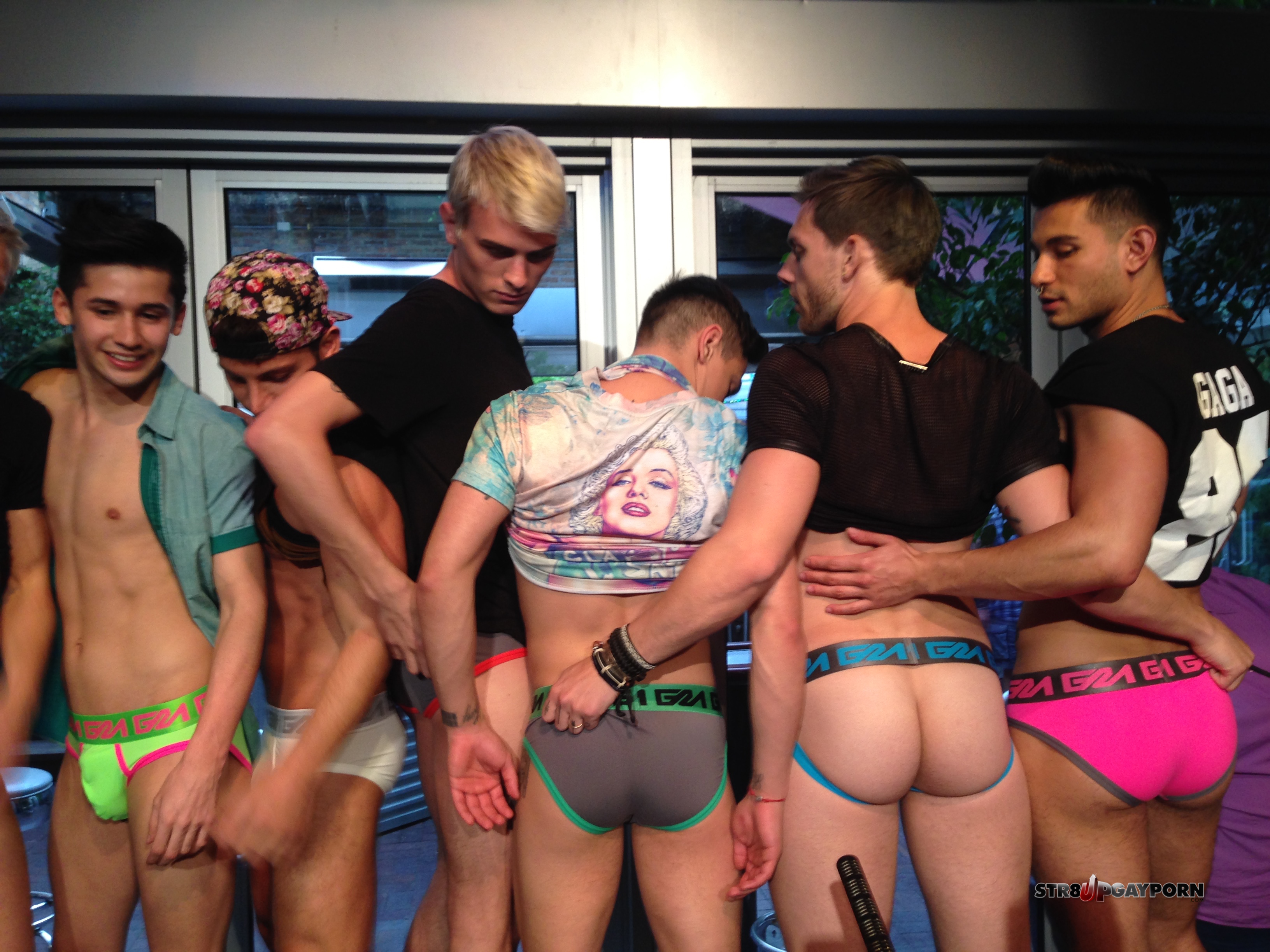 The neverending Grabbys pre-parties continued on Friday leading up to the big show on Saturday, and tonight was all about gay porn power couples. From Jacob Ladder and Mickey Taylor to Liam Riley and Ryan Rose, your favorite gay porn stars just couldn't stop making out, canoodling, and becoming the most talked-about gay porn power couples of the weekend! Who is your favorite pretend gay porn power couple from Grabbys 2015?
First, CockyBoys held an underwear auction at Sidetrack, where gay porn power couples Max Carter and Jacob Ladder (Macob) as well as Levi Karter and Mickey Taylor (Lickey) met up:
Marc MacNamara & Levi Karter, or Mickey Taylor & Frankie Valentine: Which is the best gay porn power couple?
In terms of actual, real-life gay porn power couples, Ricky Roman and boyfriend Michael were the real deal. And during their joint underwear auction, they raked in almost $600 for charity! Now that's power:
Who could forget iconic gay porn power couple and Lucas Entertainment refugees Marc MacNamara and mr. Pam?! Also: Trenton Ducati and Rocco Steele added their combined starpower to the night:
Mickey Taylor and Trenton Ducati: Hottest gay porn power couple of 2015?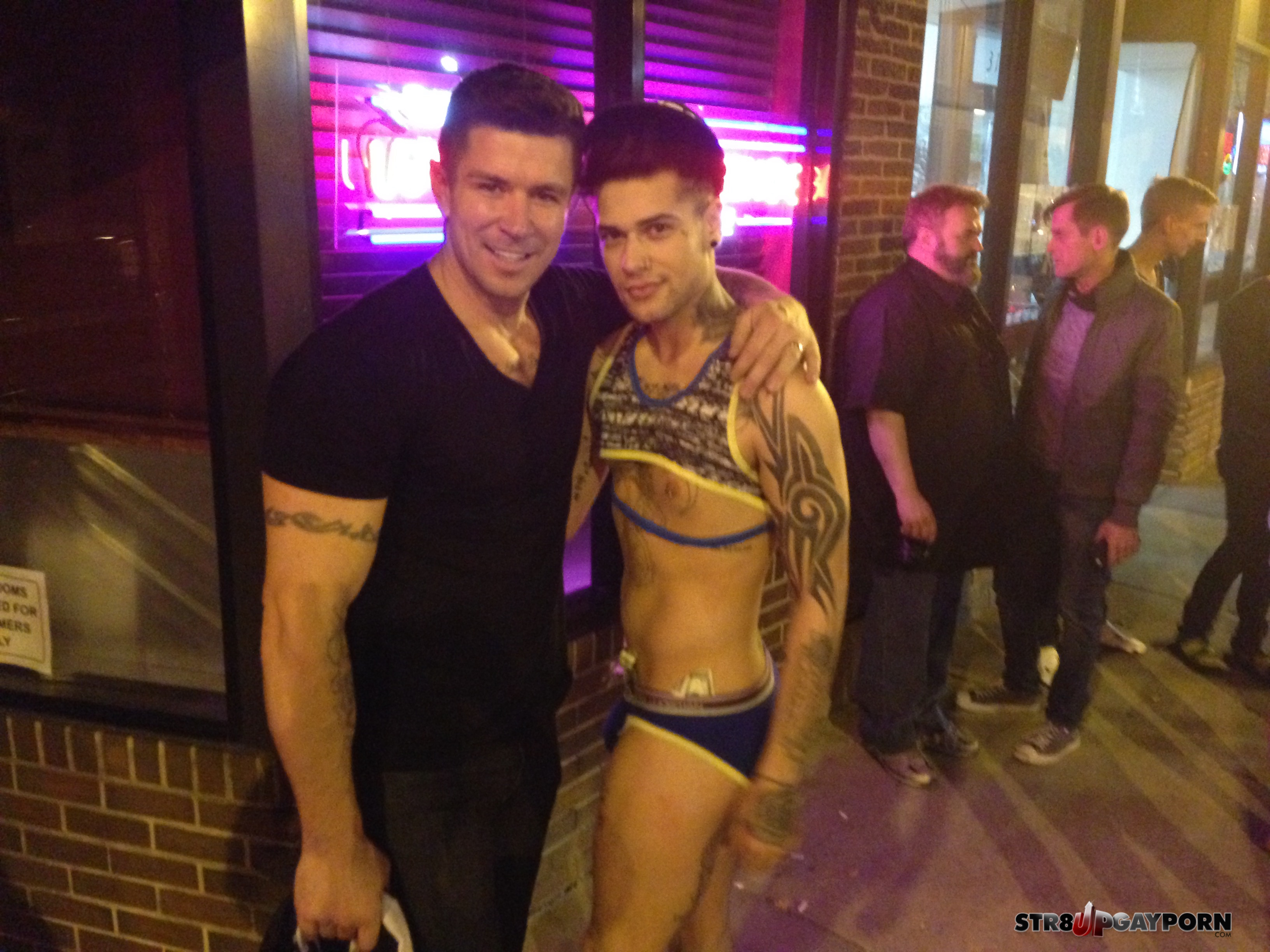 Jacob Ladder and Bray Love: Hottest gay porn power couple of 2015?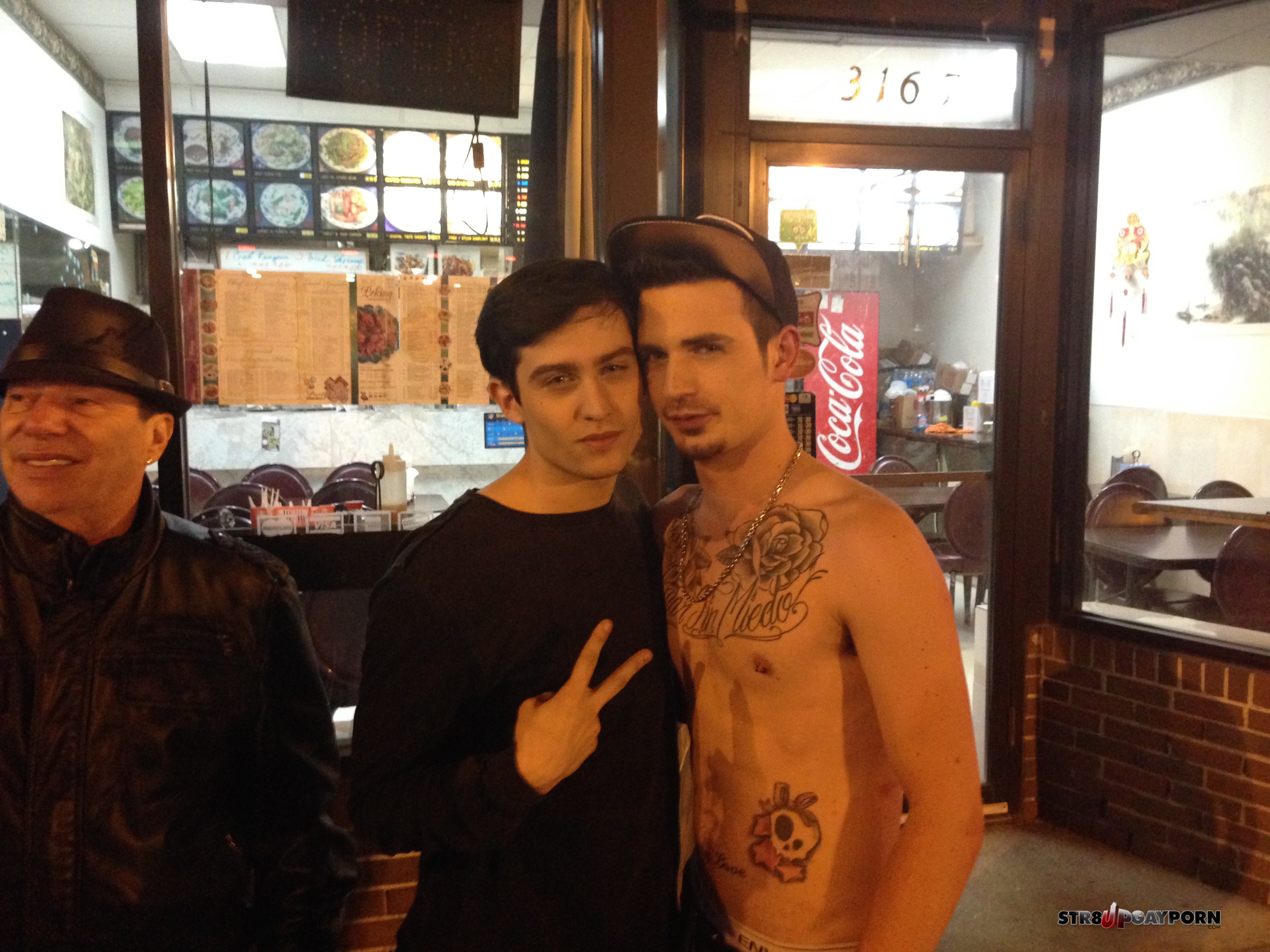 Down the street at Lucky Horseshoe, it was time for the Raging Hot Falcon pre-party, where Sean Zevran forged not one but two new gay porn power couple relationships, with a fan and with Liam Riley:
But wait! A newly single Ryan Rose wasn't about to let Liam Riley hook up with anyone else!
Hottest gay porn power couple of 2015? Probably.
Uh oh, Liam Riley might have to decide between being a gay porn power couple with Ryan Rose or being a gay porn power couple with Sebastian Kross. Who will he choose??