Today In Family Members Fucking: Daddy Sean Duran Barebacks Son Tristan Hunter, Plus Bros Wesley Woods And Greg McKeon Tag-Team A Twink Raw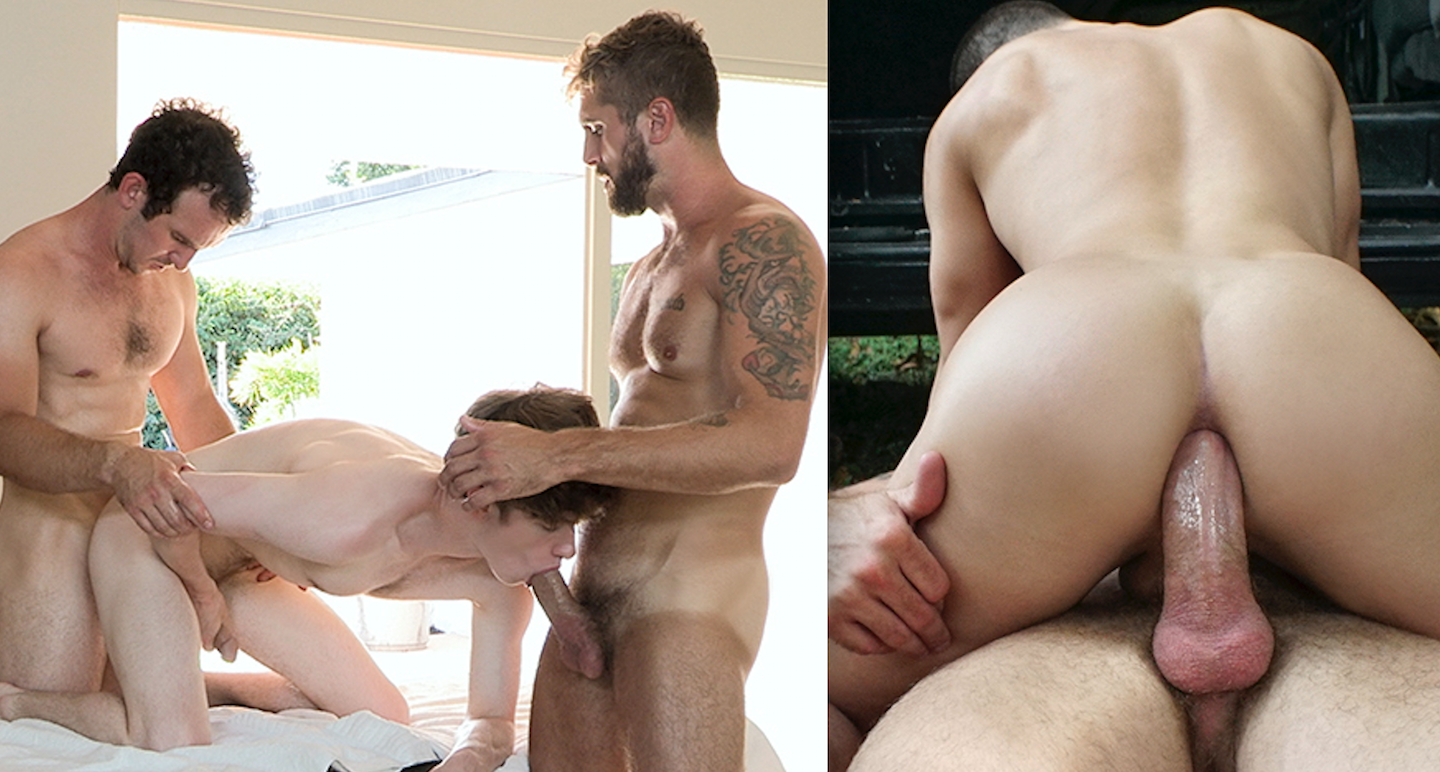 Two family-themed fuckfests today from the industry's two leading studios for faux incest porn, BrotherCrush and FamilyDick, starring two familiar families we've come to know over the last couple months.
First, on BrotherCrush, it's your favorite brothers (Wesley Woods and Greg McKeon) fucking their younger bro again, and it starts with a massage:
The twink is cute, but I'd like to see just Wesley and Greg fucking each other in a duo scene, tbh. Trailer (watch full scene here):
[
BrotherCrush: Wesley Woods And Greg McKeon Bareback A Twink
]
On partner studio FamilyDick, it's another scene with that shady "guidance counselor," and he's got Tristan Hunter tied up with duct tape in his creepy van again.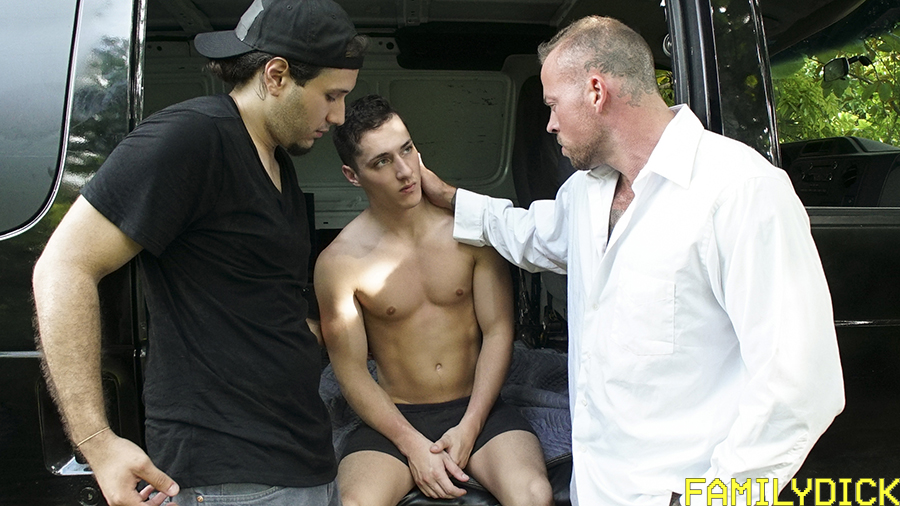 Dad Sean Duran eventually shows up, and the guidance counselor once again initiates a fuckfest.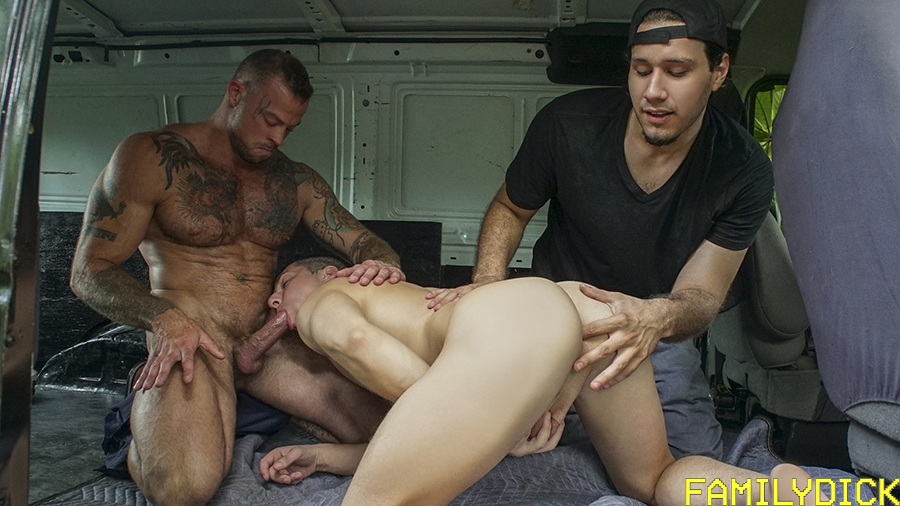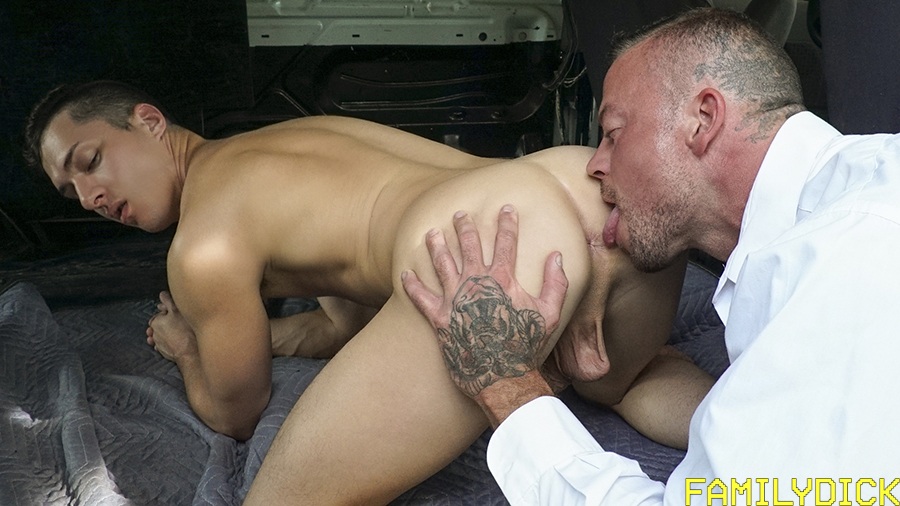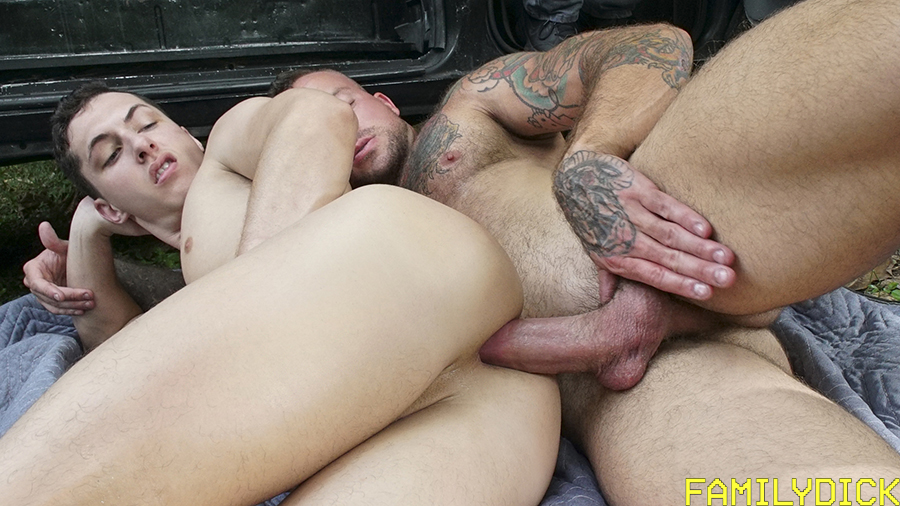 I liked Sean/Tristan's scene a couple weeks ago, when the tables were turned and Tristan fucked Sean. This scene today is basically a complete copy of the one they did back in December, with Sean fucking Tristan in the gross van again. What's the point? Trailer (watch full scene here):
[
FamilyDick: Sean Duran Fucks Tristan Hunter Bareback
]