Sneak Peek: Greyson Lane Returns To GuysInSweatpants After 3-Year Hiatus For TOPPING Debut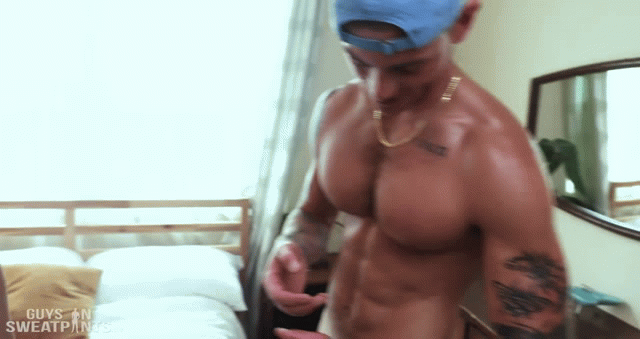 We've been able to admire/drool over his naked selfies for the last few years, but now, finally, we get to see Greyson Lane's rock hard and ripped body back in action at GuysInSweatpants after taking three years off. Adding to the excitement of the momentous return, Greyson is making his TOPPING (yes, topping!) debut for his comeback scene.
I know everyone often says things like, "_______ has never looked better," but in all sincerity, Greyson Lane has really never looked better. And considering how hot he was to begin with, this is kind of crazy.
Greyson Lane is fucking a newcomer named River in this scene, and I can't even deal with the sight of his chiseled abs, chest, and arms in the above gif while he's jackhammering away.
Below, you can see glimpses of Greyson pulling out and shooting a massive hands-free load before fucking the cum out of River: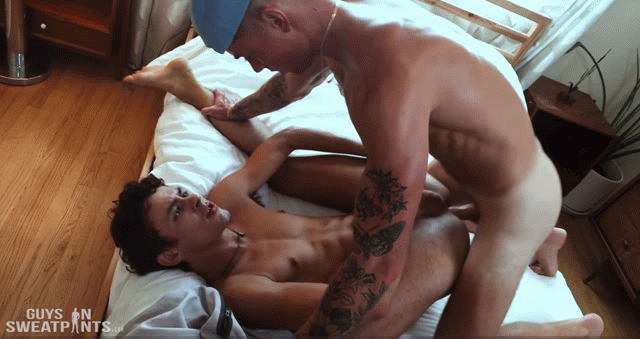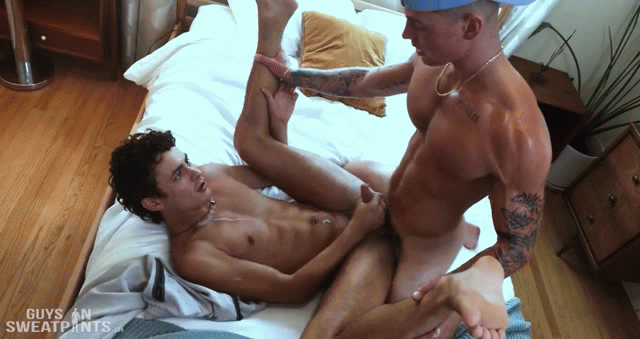 This scene is coming out on Tuesday, and here's the trailer (watch full scene here):
[
GuysInSweatpants: Greyson Lane Fucks River Bareback
]
If you need to play catch up or want to revisit a previous fuckfest, here was Greyson Lane's first GuysInSweatpants scene in 2018, in which the muscle twunk was creampied by Mateo Vice:
[
GuysInSweatpants:  Mateo Vice Fucks Greyson Lane Bareback
]