The 8 Most Unforgettable Moments From Ash Hendricks, Griffin Barrows, And Miller Axton's Bareback Fuckfest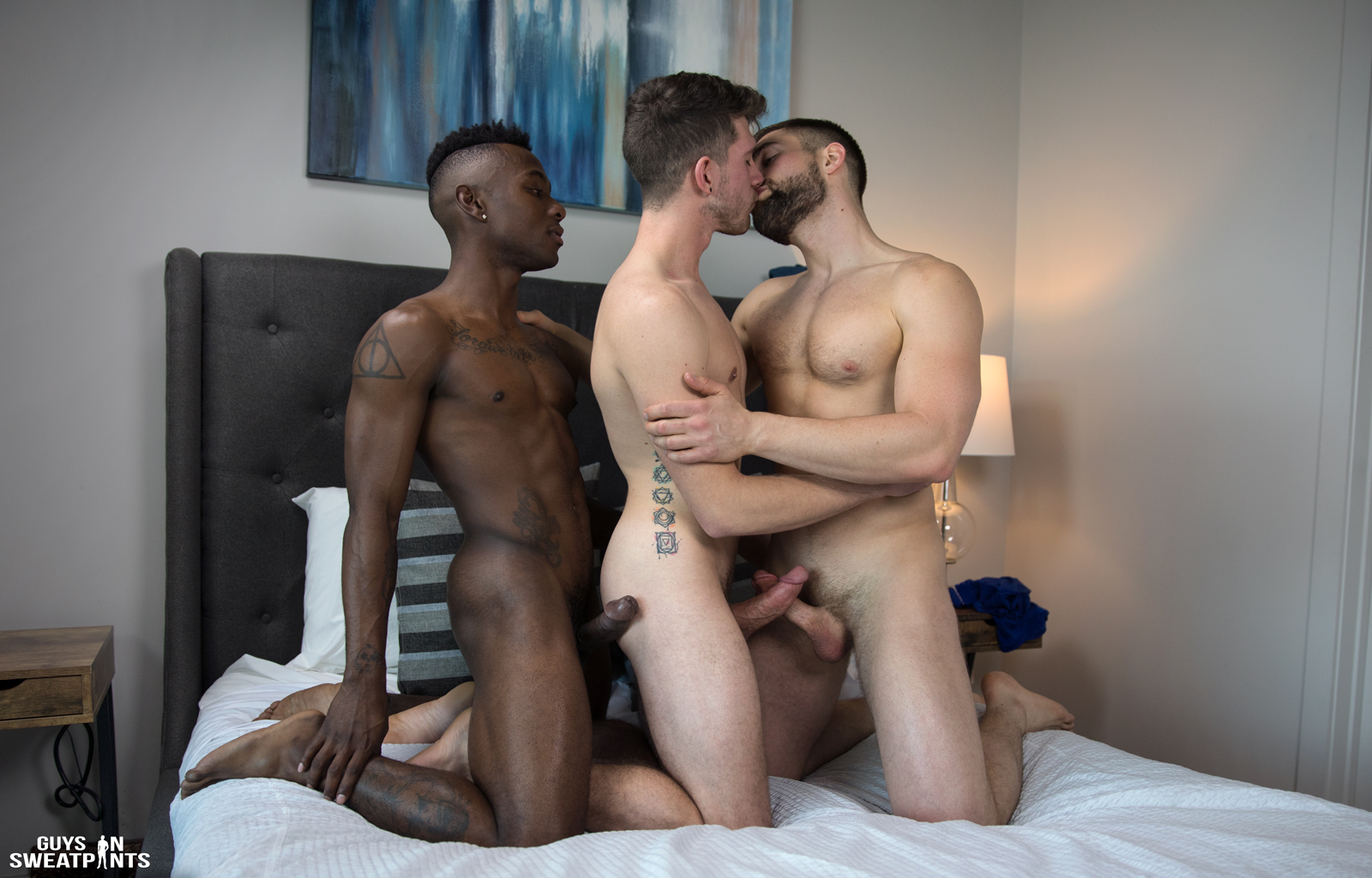 GuysInSweatpants' "Every Hole Gets Filled" was released yesterday, and if you haven't had a chance to see what Miller Axton, Griffin Barrows, and Ash Hendricks do to each other in this balls-to-the-wall bareback fuckfest, here is a recap. (Spoiler alert: Everyone fucks everyone, hence the title, "Every Hole Gets Filled.")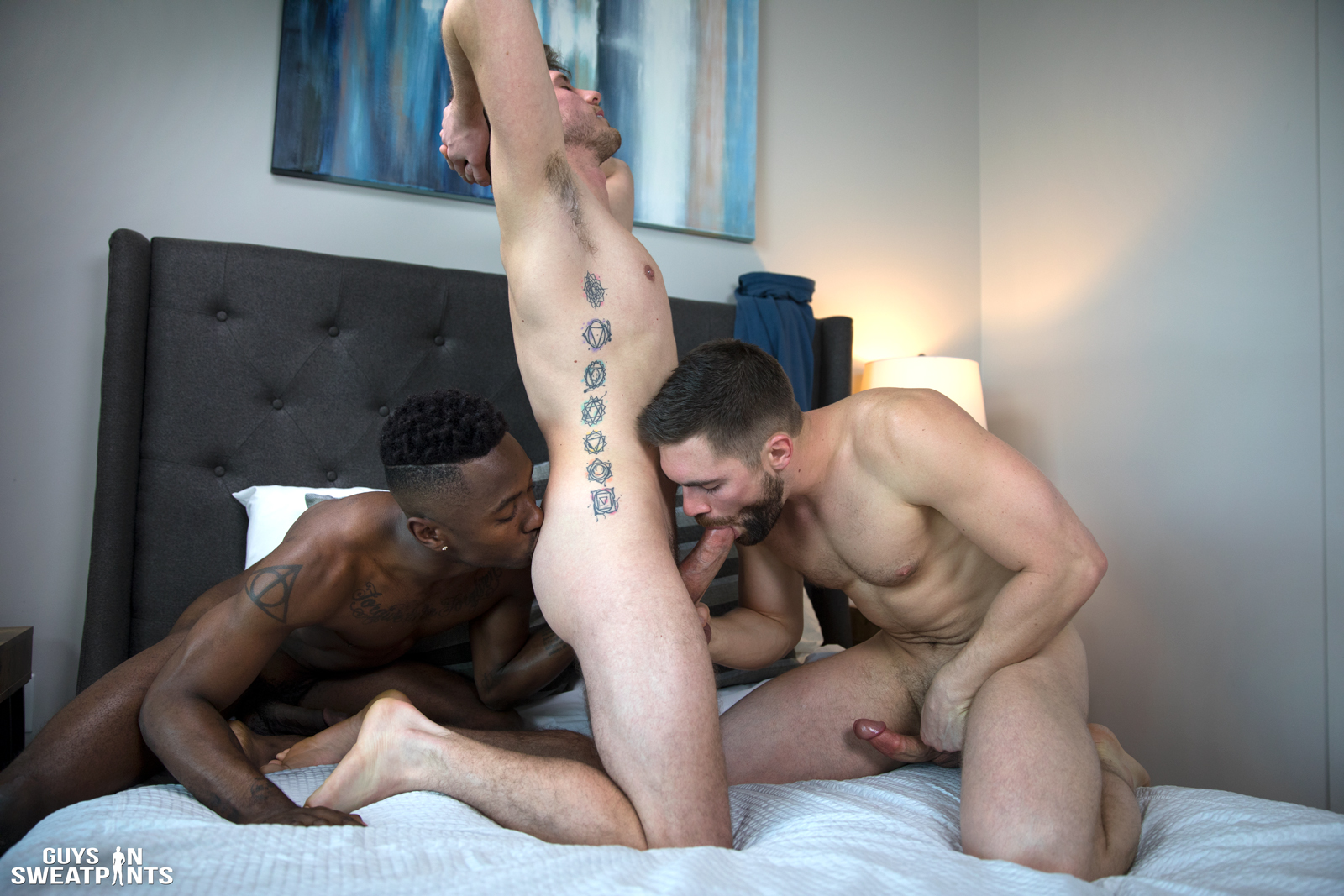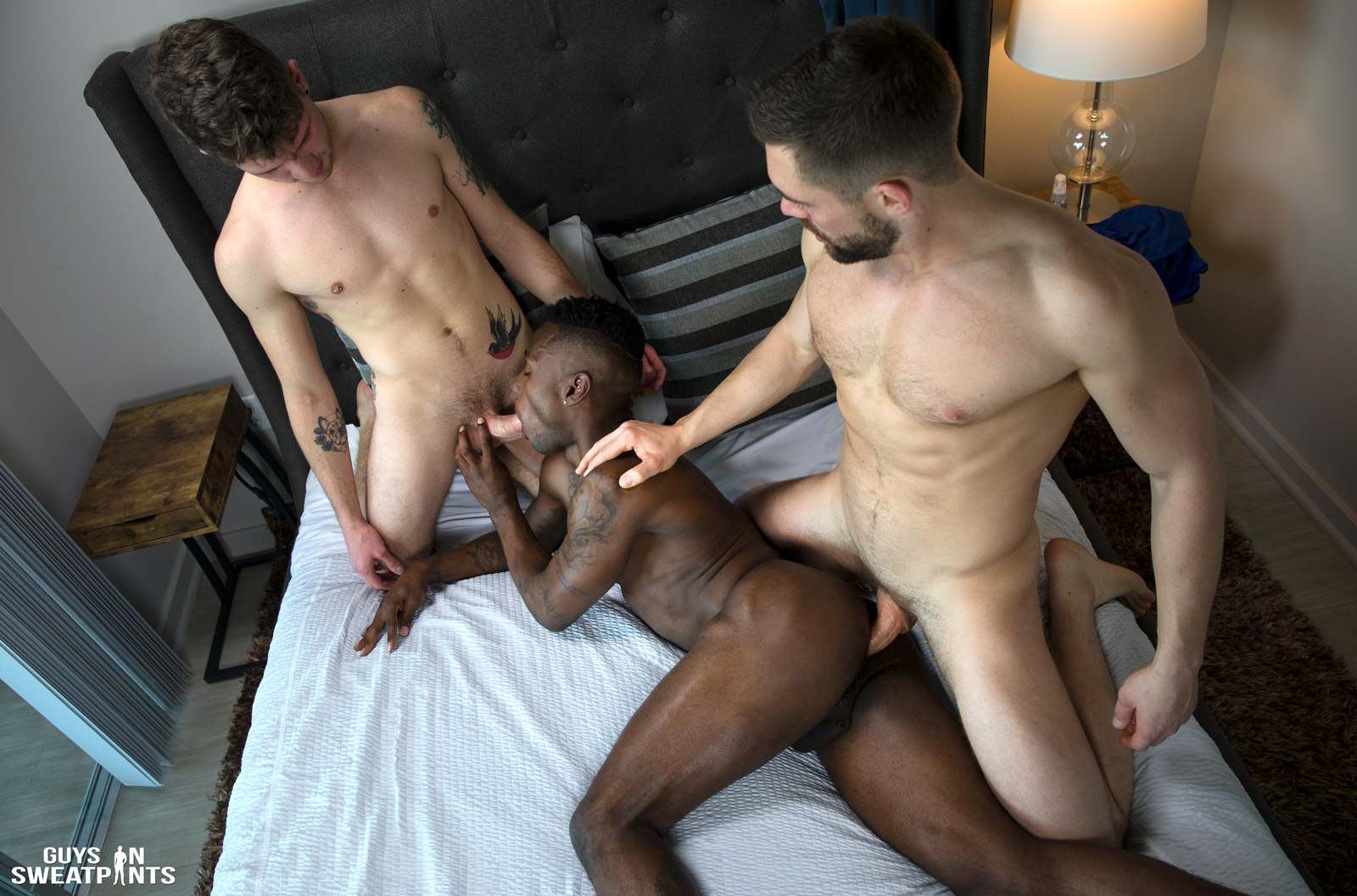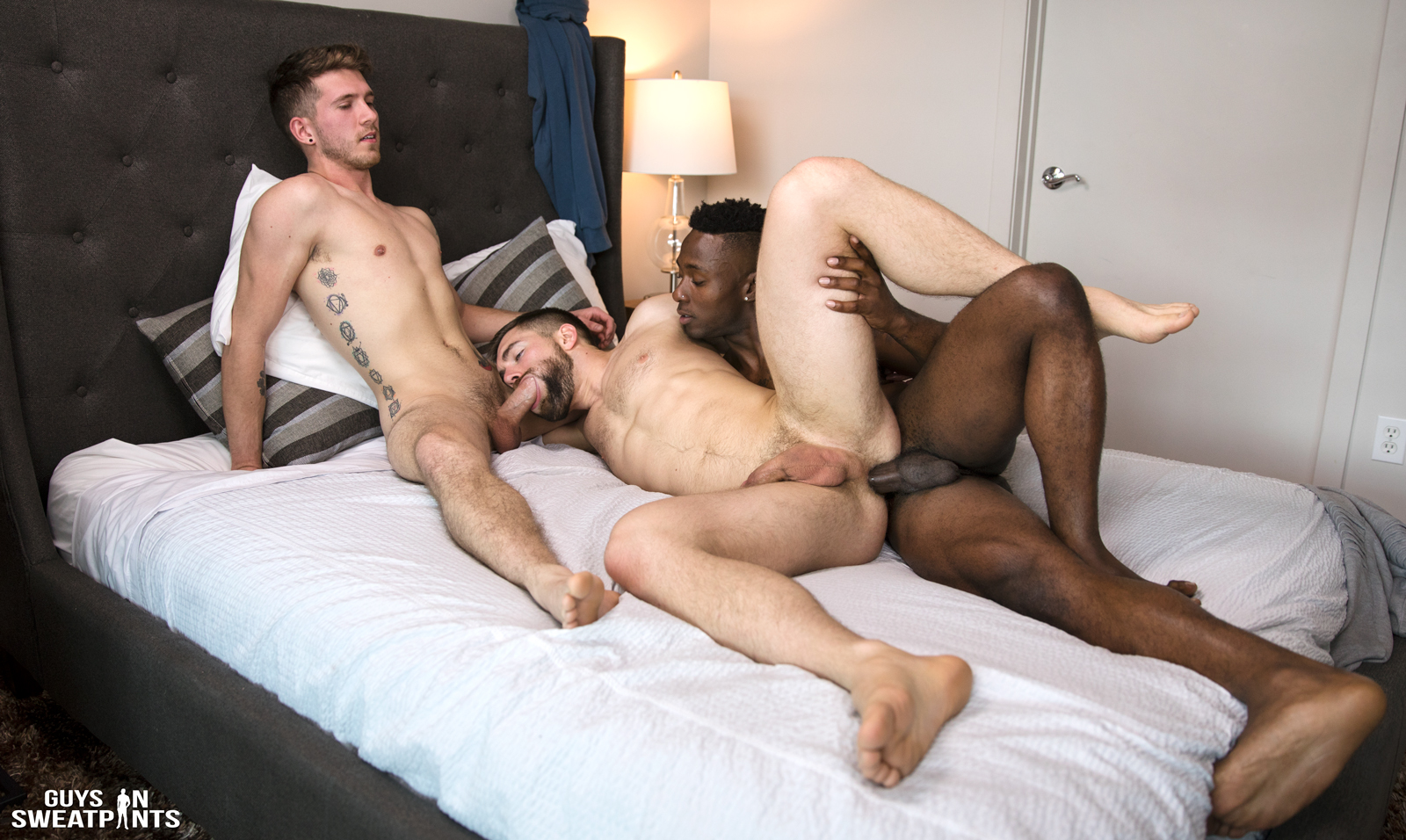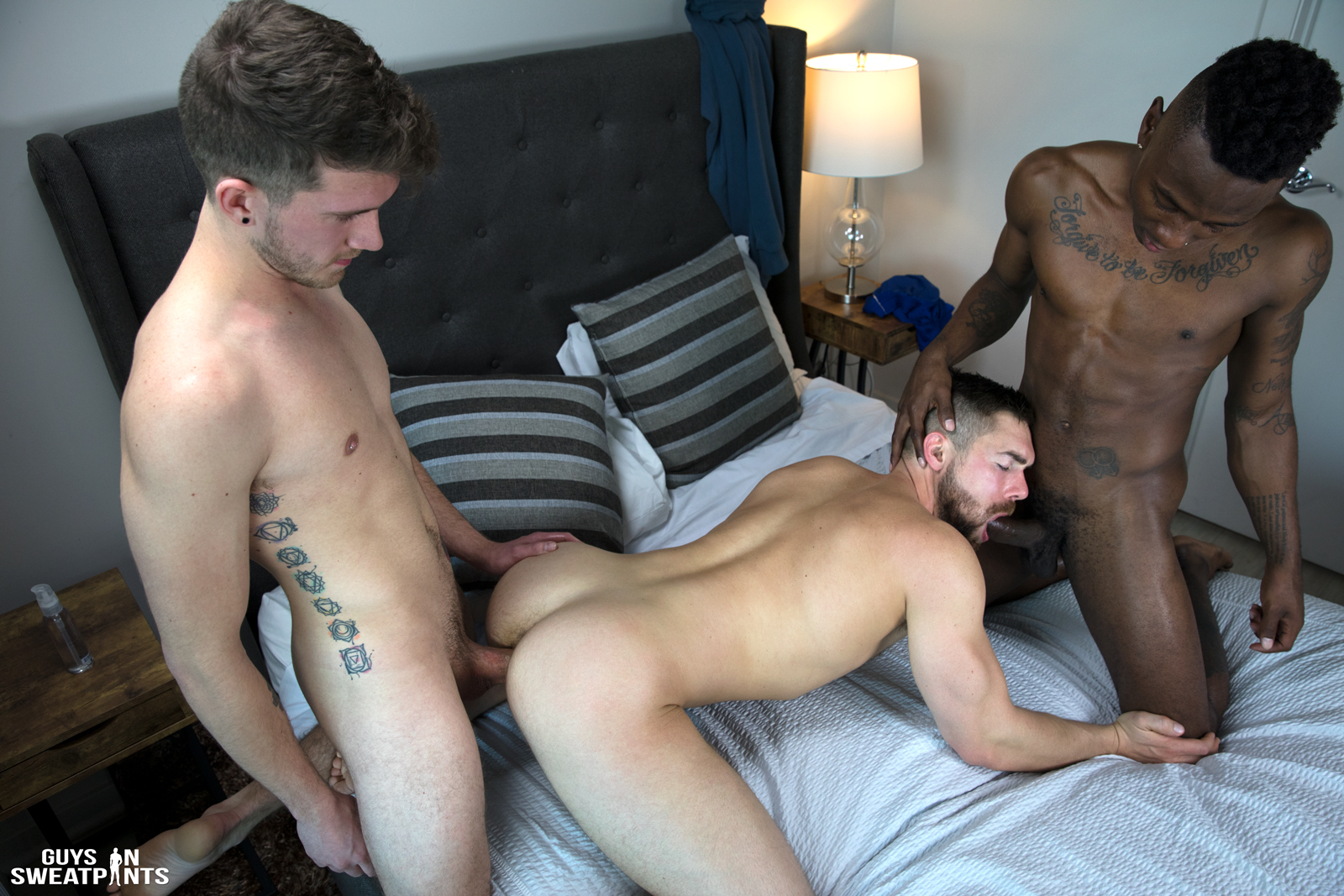 This 43-minute scene not only measures up to the hype and promo (including Str8Up's exclusive interview with the stars on set, just before they started filming), it actually exceeds expectations, and it's undoubtedly GISP's best scene of 2018 so far.
This is one of those scenes that will require multiple viewings, and here are eight key highlights to look for when you watch:
1. Griffin Barrows deep-throating Miller Axton's giant, rock hard cock.
2. Griffin Barrows deep-throating Ash Hendricks' giant, rock hard cock.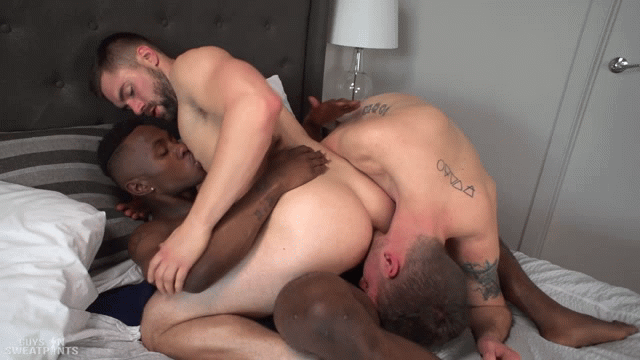 3. Ash Hendricks eating Griffin Barrows' ass while Miller Axton fucks Griffin Barrows' ass simultaneously.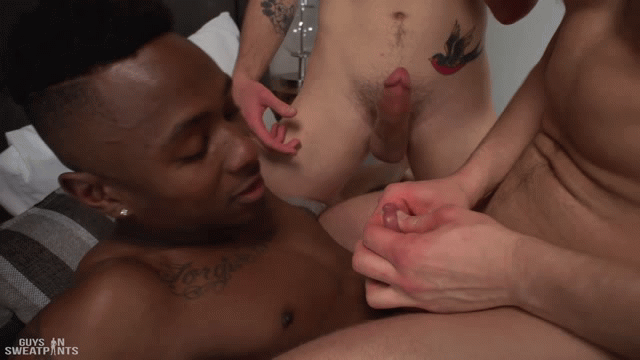 4. Griffin Barrows feeding his pre cum to Miller Axton as he's being fucked.
5. Miller Axton being spit-roasted by Ash Hendricks and Griffin Barrows.
6. Ash Hendricks jackhammering Griffin Barrows' ass.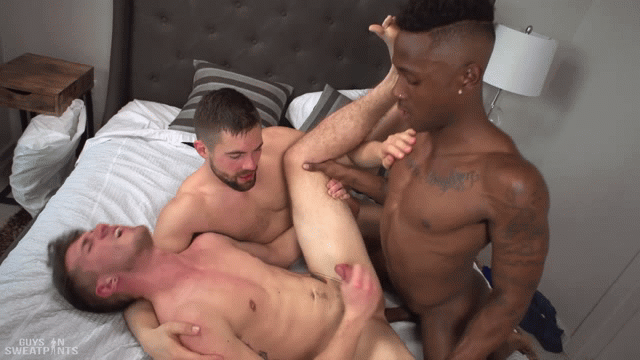 7. Miller Axton fucking the cum out of both Griffin Barrows and Ash Hendricks.
8. Miller Axton giving Griffin Barrows a cum facial, and then Griffin slurping up both Miller and Ash's loads.
Griffin actually shoots a second load at the very end of the scene, so be sure to watch until the very end, if you're able to make it to that point. Trailer (watch full scene here):
[
GuysInSweatpants: Miller Axton, Griffon Barrows, And Ash Hendricks Fuck Bareback
]