The Helix Academy Saga Continues With Helix Academy Wrestling, Starring Josh Brady, Jacob Hansen, Kane Fox, And More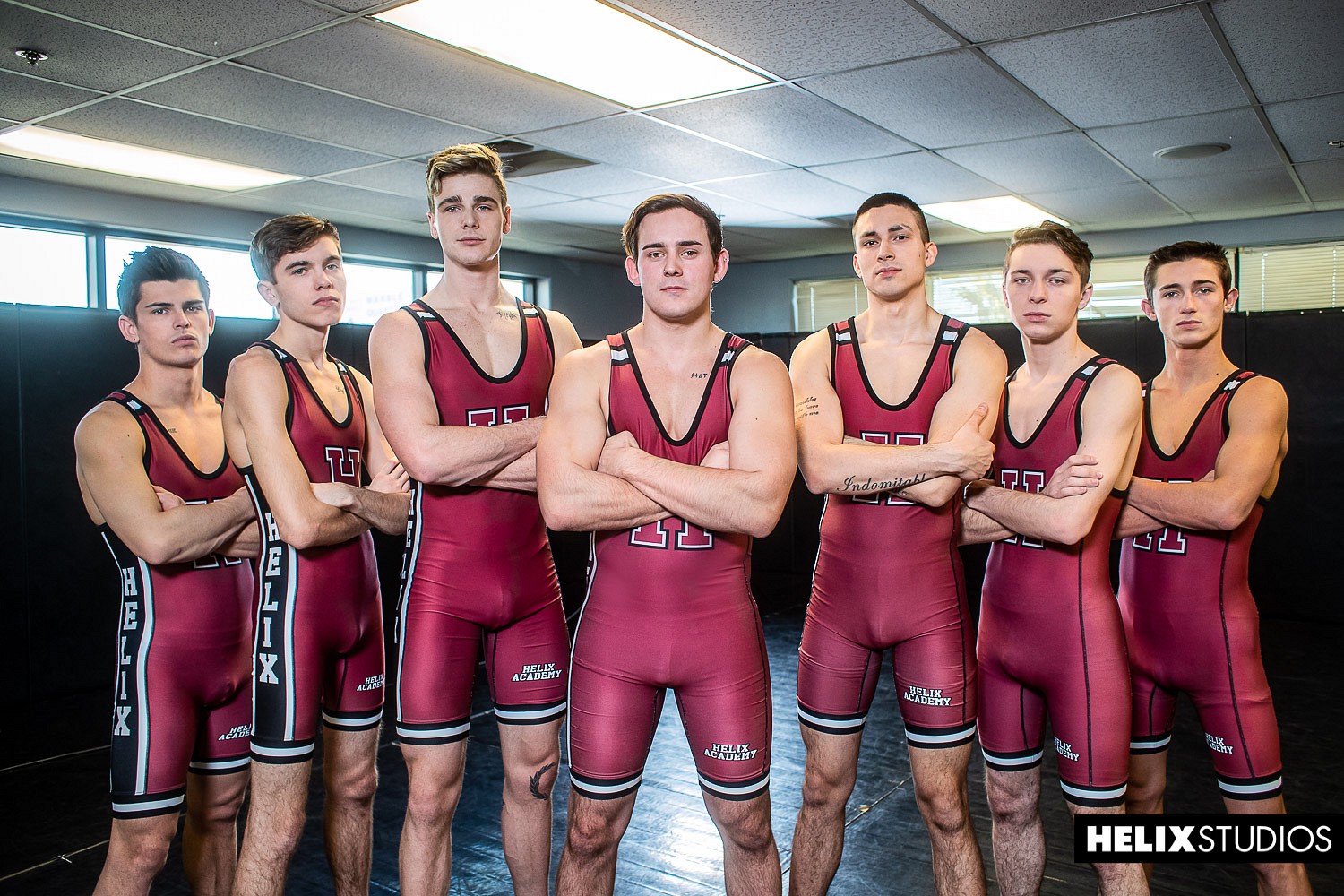 It's like the Marvel Cinematic Universe, only with butt fucking twunks instead of superheroes (not that butt fucking twunks aren't super, or heroic!). After Return To Helix Academy concluded last week, a new franchise from the Helix Academy series launched today, and this one is called, simply enough, Helix Academy Wrestling. What is this one about? Wrestling, obviously, and the cast includes (from left to right, above) Seth Peterson, Levi Rhodes, Travis Stevens, Josh Brady, Kane Fox, Jacob Hansen, and newcomer Dallas Preston. Jacob and Dallas are the stars of the first scene today, and here are some of their photos:
Some of the cast from Return To Helix Academy will be in Helix Academy Wrestling, and Josh Brady appears to be one of the new main characters. Will Trevor Harris return? Last we saw him, he was hitching a ride in a big rig and heading west, so it's not yet clear if he'll have a part in this series.
The hunky actor playing the wrestling coach (you'll see him in the trailer below) has a non-sexual role in the series, so I'm sorry to report that we won't be seeing him fucking any of the twinks. For now, here's the trailer for part one, featuring Dallas and Jacob's sex scene (watch full scene here):
[
Helix Academy Wrestling: Jacob Hansen And Dallas Preston Flip-Fuck Bareback
]