Helix's Flower, From Director Matt Lambert, Breaks New Ground In Gay Adult Film
In the last few years, I can think of two different projects that blended gay independent film and traditional gay porn into features that redefined both genres and challenged audiences' expectations: NakedSword's I Want Your Love (2012) and CockyBoys' Answered Prayers (2013). Today, there's a third project that redefines and challenges in new ways: Helix's Flower, a short film from director Matt Lambert.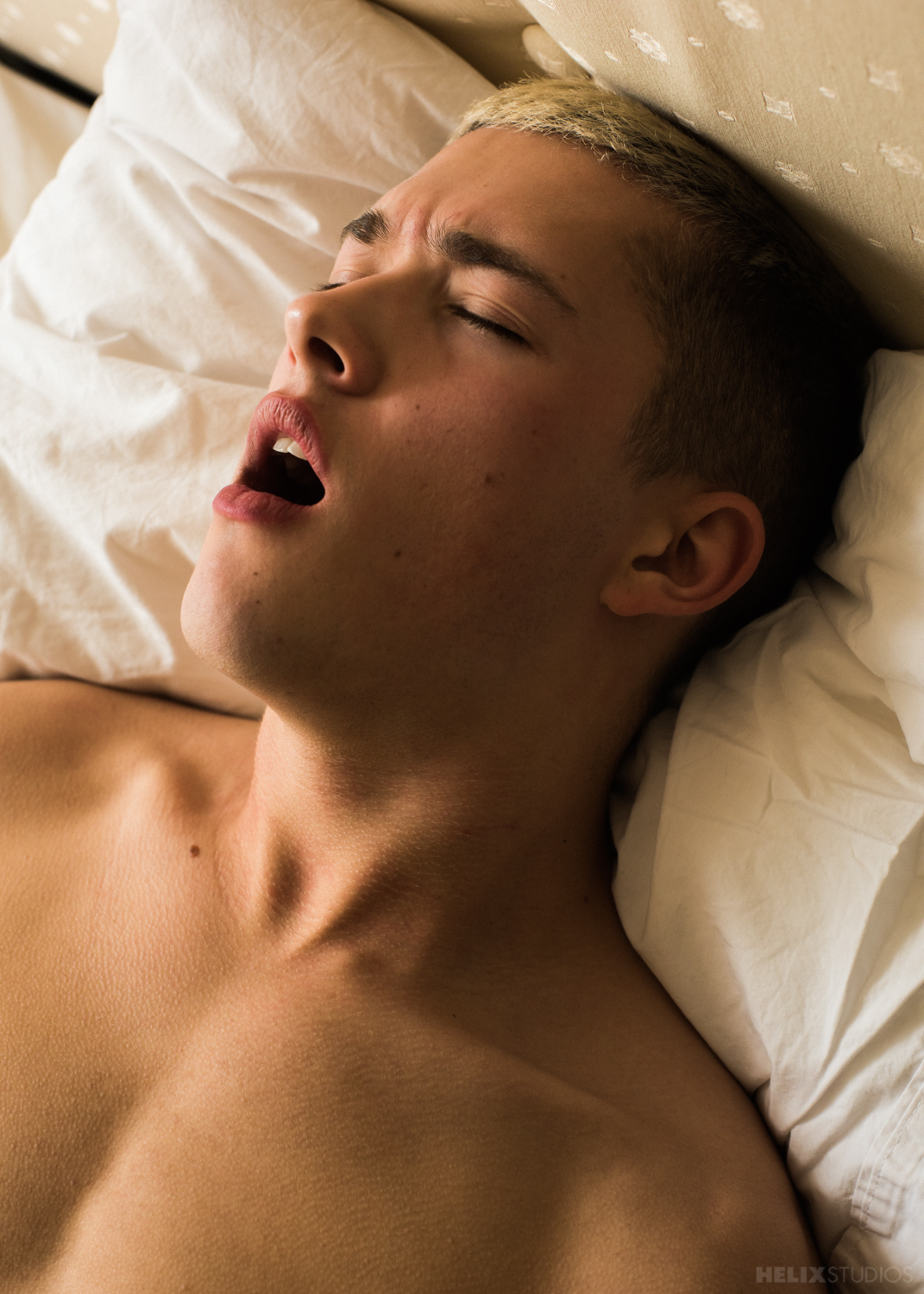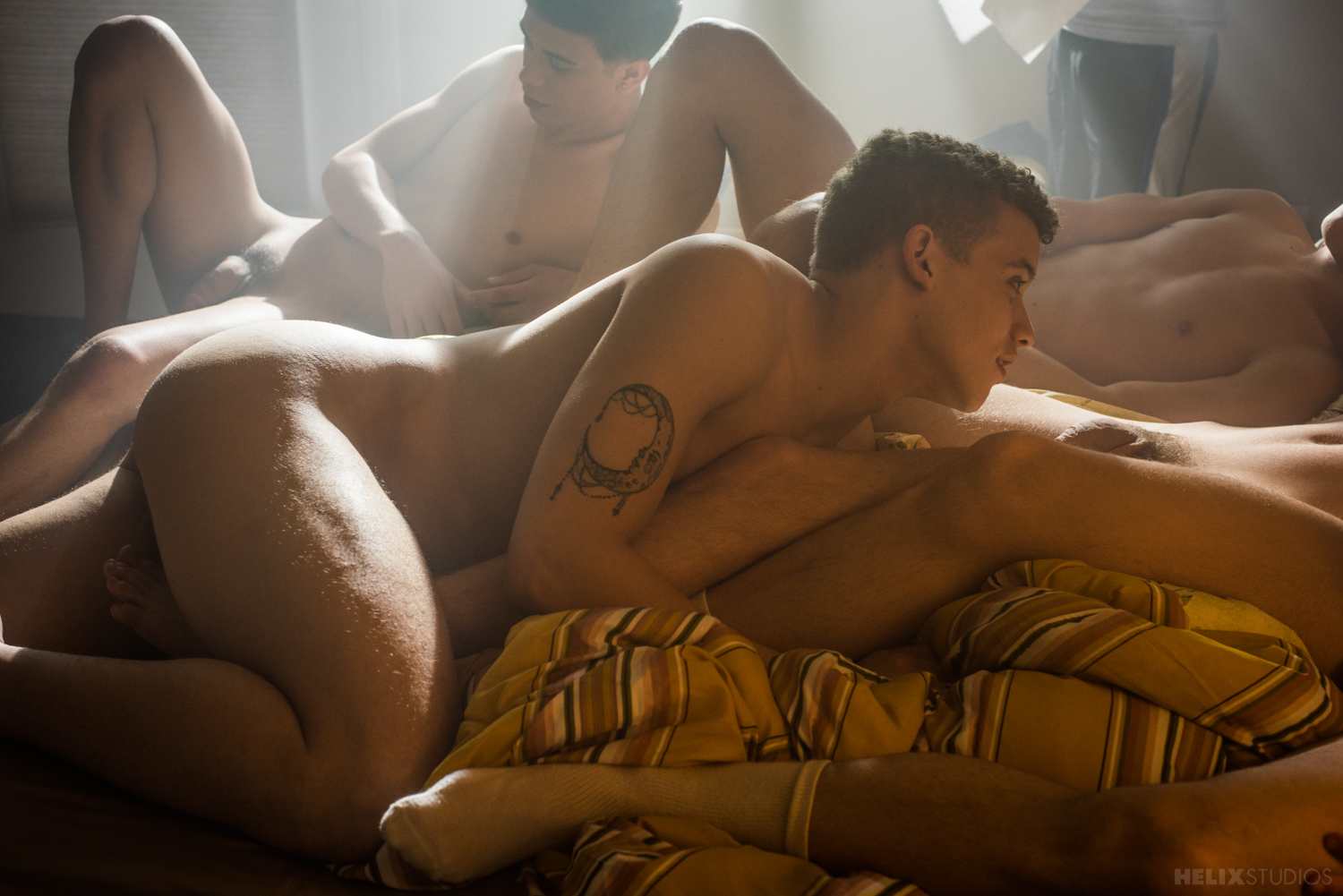 Lambert—a photographer and director of short films, documentaries, and music videos (including Mykki Blanco's "High School Never Ends")—and Helix's Flower is unlike anything the studio has released before, so regular Helix fans/viewers should prepare: This is not your basic group sex scene. Instead, I'd best describe it as a short film offering a casual yet intimate glimpse at five young men who are hanging out, goofing around, and yes, having sex. The five performers are Blake Mitchell, Corbin Colby, Landon Vega, Joey Mills, and Sean Ford.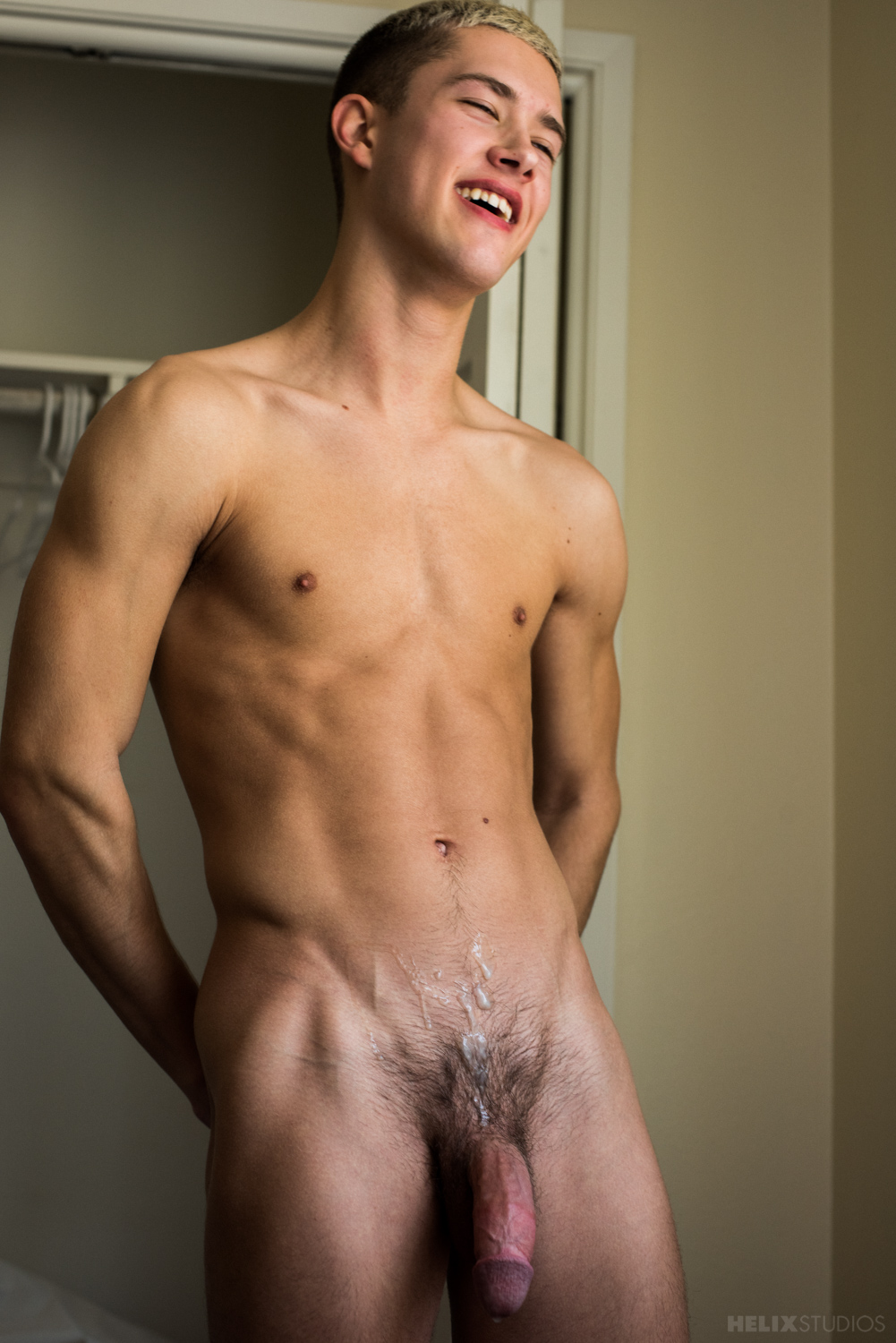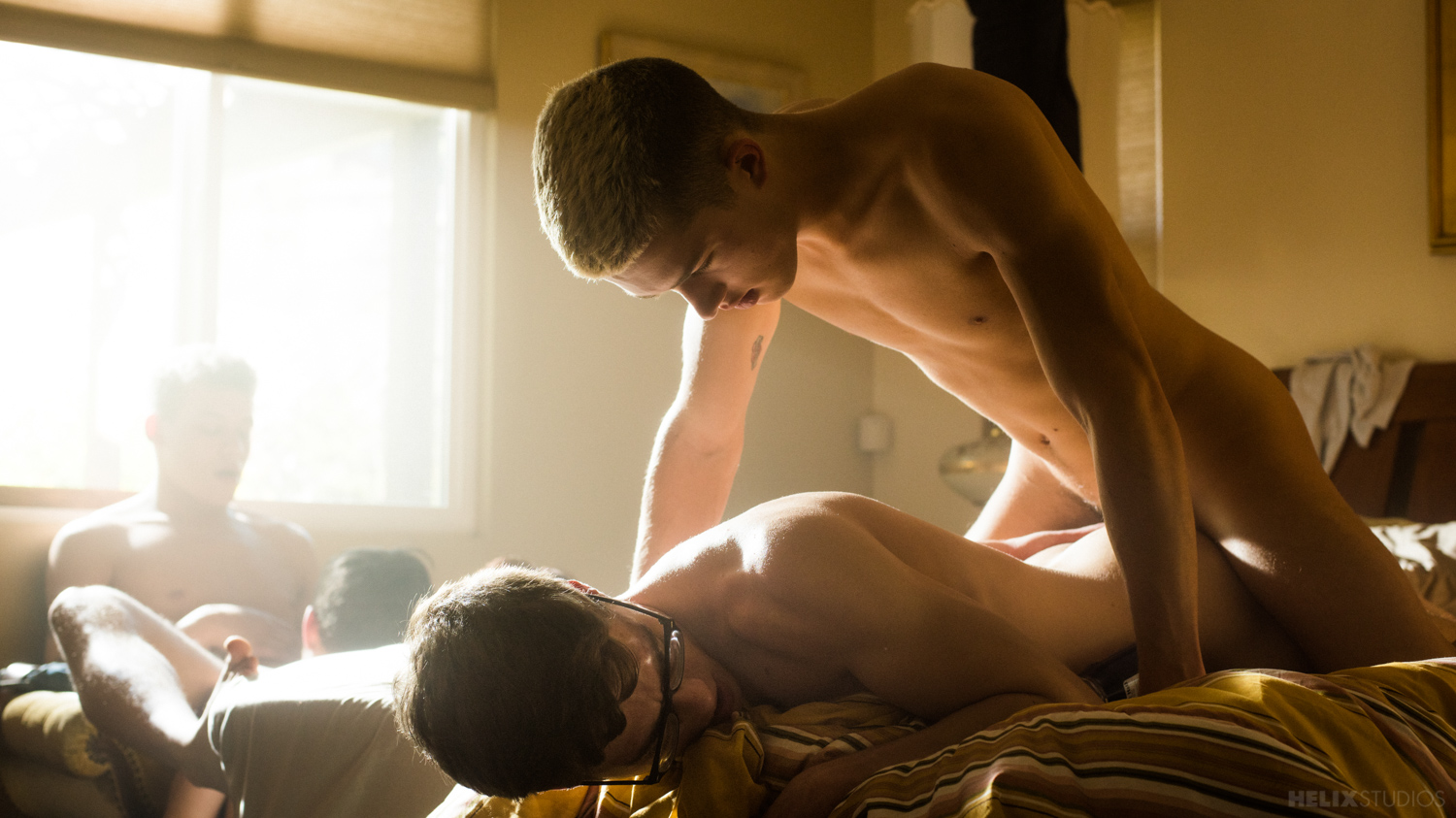 The cinematography is gorgeous, and the use of light and shadows on the models makes it feel as if you're in the room with them. There's very little dialogue, but the lines we do get are realistic, the way real people talk and hang out, and I wonder how much was scripted and how much was ad-libbing (I'm thinking it's mostly the latter). And speaking of realistic, the sexual performances—particularly from Blake Mitchell—are the most realistic and effective I've seen from Helix (or any studio). The deep breathing, facial expressions, and physical contact between the guys is completely engrossing, and although this can be considered porn (there are in fact several great cum shots), it's simultaneously not "porn" at all, defying the need for a label.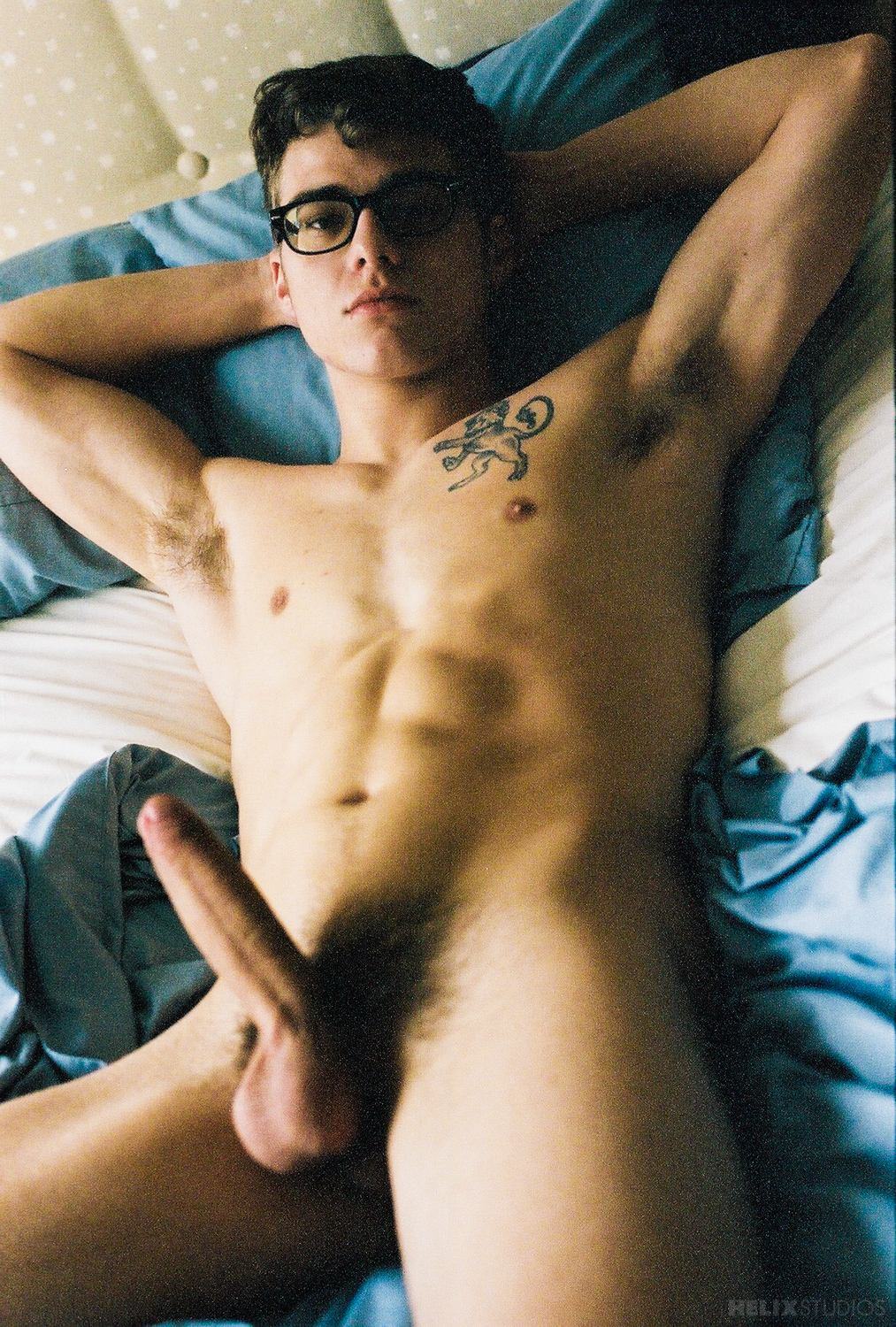 If you need a standard orgy scene to jerk off to, it's best to skip this. But, if you're looking for something artistic that's beautifully shot, featuring beautiful guys in a way you've never seen them before, this is a must-see. Helix has entrusted their fans to appreciate something a little different, and I think most of them will. Flower ultimately works so well because of how natural it feels, almost as if you've been invited to watch someone's (extremely well-shot and well-edited) home movie.
Note that this trailer features the film's most wild two minutes, but the rest is more subtle and relaxed. I do love a lip sync with a big dick as a microphone, though, and the music used throughout the film—mostly from Pansy Division—is perfect.
[
Helix: Flower, starring Blake Mitchell, Corbin Colby, Sean Ford, Landon Vega, And Joey Mills
]