Helix Update: Real-Life Roommates Fucking Raw, Ryan Bailey Deleting Twitter, Plus New Gay Porn Power Couple Joey Mills And Ashton Summers
It's a busy week for Helix Studios models, as real-life roommates are fucking, new relationships are forming, Twitters are being deleted, and more!
First, big-dicked teen Ryan Bailey has had it with people stalking him on Twitter (and based on his tweets, also ask.fm?), so he's announced that he'll be deleting his Twitter:
That tweet was from this morning, but as of right now (about five hours later), Ryan's account is still active.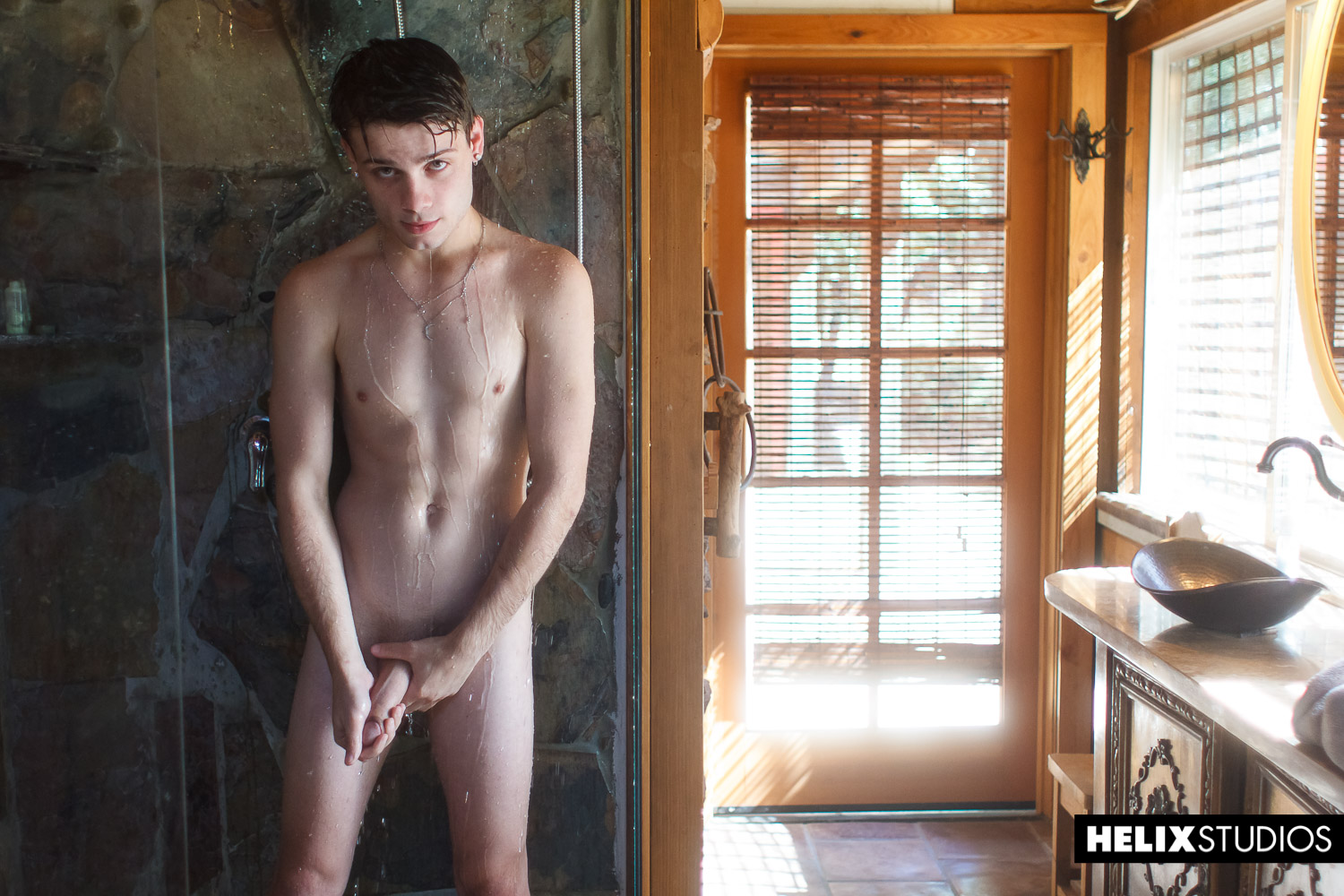 Last night, Helix released a new Ryan Bailey scene, and it's actually a very well done and sensual solo, for those who enjoy watching Ryan and his big cock all by themselves:
[
Helix: Ryan Bailey
]
Also on Twitter, fans are enjoying a brand new gay porn power couple: Helix's Joey Mills and Ashton Summers! Joey and Ashton (Joshton? Ashey?) recently filmed together for Helix in San Diego, but things are heating up fast, because Ashton has now traveled to be with Joey in his home state of Missouri, and they're giving fans plenty to ship:
I guess he's kinda cute pic.twitter.com/j7RIOpcqwc

— Joey Mills (@JoeyMillsXXX) September 4, 2017
A cute as they are together, I don't know that I agree with their decision to put broccoli on a pizza, tbh.
he's having his first St. Louis style pizza pic.twitter.com/ZNeFA5TfaM

— Joey Mills (@JoeyMillsXXX) September 1, 2017
Also, the couple went boating on a lake:
Took this sexy man on his first float trip yesterday and we only almost died once? @ASummersXXX pic.twitter.com/D7D5QpGiuf

— Joey Mills (@JoeyMillsXXX) September 4, 2017
FYI: In this gay power couple, Ashton is the "dad" and Joey is the "son":
Visiting my son! ?❤️ He's so happy to see me! ? pic.twitter.com/eLLcsiEvcd

— Ashton Summers (@ASummersXXX) September 1, 2017
I do stan them:
Good morning! My son woke up with great kisses! I'm surprised! pic.twitter.com/8LxZ5iiIdz

— Ashton Summers (@ASummersXXX) September 2, 2017
Joey Mills and Ashton Summers' first scene together should be out this month, and I have a feeling it'll be great, based on their real-life chemistry and attraction to each other.
Meanwhile, another kind of Helix real-life power couple are appearing together for the first time, but instead of romance, it's a roommate-based power couple! It's newcomers Cameron Parks and Cole Claire, and as Cameron revealed in his recent Str8Up interview, he and Cole are great friends who live together in San Diego.
This is Cameron and Cole's first time on-camera together, and it's also Cameron's first time topping on-camera, as he goes balls-deep into Cole:
It's always great when roommates can become such close friends. Trailer (watch full scene here):
[
Helix Studios: Cameron Parks Fucks Cole Claire Bareback
]