Which Kind Of Porn Do You Really Watch: Bareback Or Condom?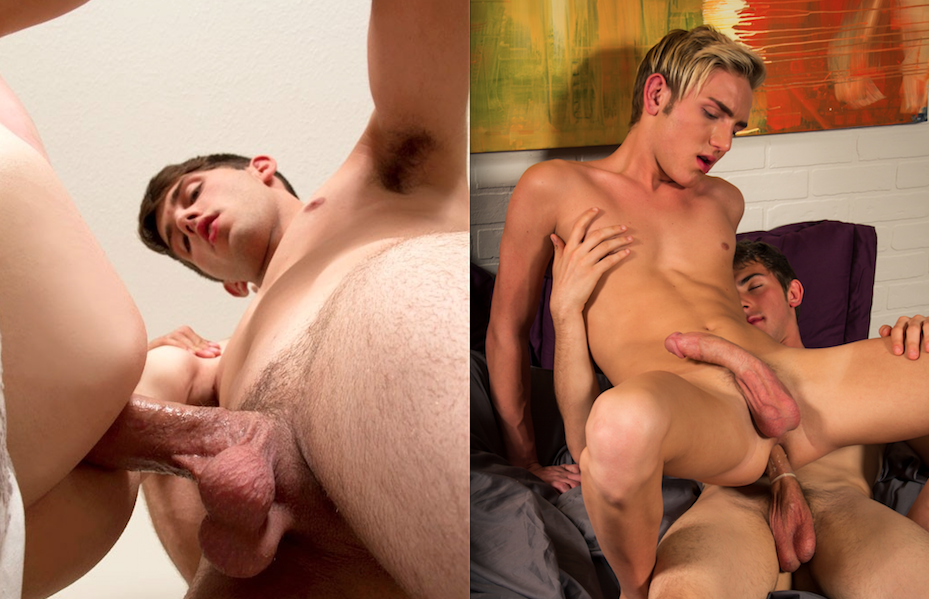 Since we launched this site last December, I've posted about bareback porn and condom porn pretty equally. For my own viewing purposes, I don't really have a preference, so long as the guys are good performers, the sex is filmed well, and—if it's bareback—no one's fetishizing the spread of diseases. But, I don't think I've ever asked you guys what you like, and I'm curious.
Which do you prefer to watch: Bareback porn or condom porn? If your preference is too complex for a poll, feel free to share in the comments.
Depending on how you voted, please enjoy one of this week's updates from Helix Studios, which is one of the few studios regularly producing both bareback and condom porn. First, Jessie Montgomery fucks Travis Walker bareback:
[
Helix Studios: Jessie Montgomery Fucks Travis Walker
]
For the condom scene, big-dicked newcomer Kody Knight plows Dylan Hall:
[
Helix Studios: Kody Knight Fucks Dylan Hall
]