Joey Mills And Kyle Ross Double-Penetrated Bareback By Cameron Parks And Corey Marshall During Seven-Man Vegas Nights Orgy
Helix's Vegas Nights seven-way bareback fuckfest—starring Cameron Parks, Tyler Hill, Joey Mills, Kyle Ross, Angel Rivera, Corey Marshall, and Julian Bell—was released over the holiday weekend, but ICYMI, here's a recap of what happened in what will be one of 2019's best group scenes (this was technically released two days ago, in 2018, but I'm counting it as a scene from 2019).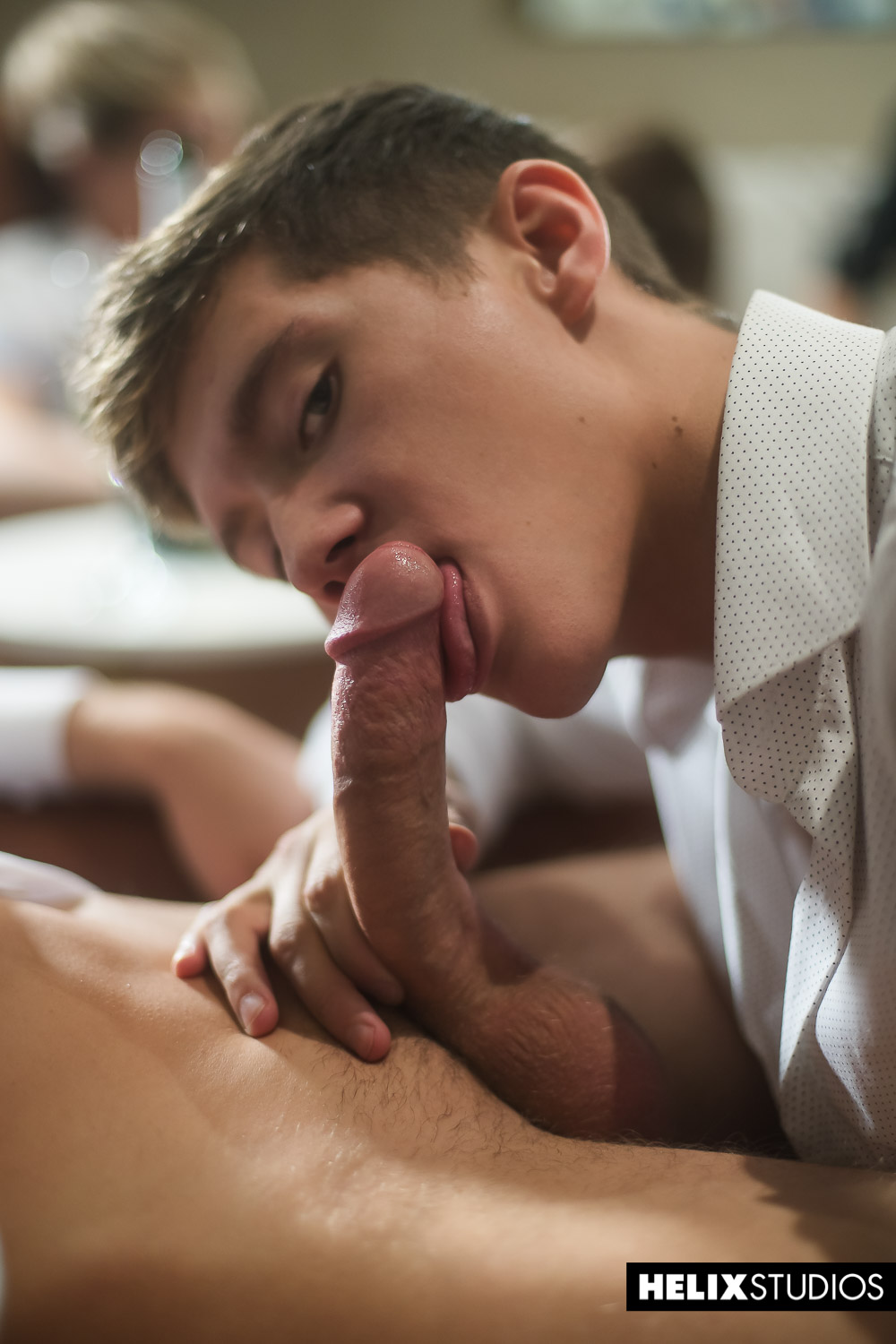 The person who shoots the most loads during this 50-minute fuckfest is Kyle Ross, who cums twice in this scene. First, while he's being blown by Julian Bell:
After busting a nut, Kyle is ready to keep going, and he proceeds to bareback Julian Bell's bubble butt. Julian then lets Cameron Parks fuck his ass next, while Angel Rivera fucks Tyler Hill at the same time:
Kyle keeps busy by deciding to bottom, and his bareback top is big-dicked Joey Mills:
Surprise! Corey Marshall arrives, and he helps kick off TWO different DPs featured in this scene:
But first, Kyle's in the mood to be spit-roasted, so he takes Corey from behind while blowing Joey: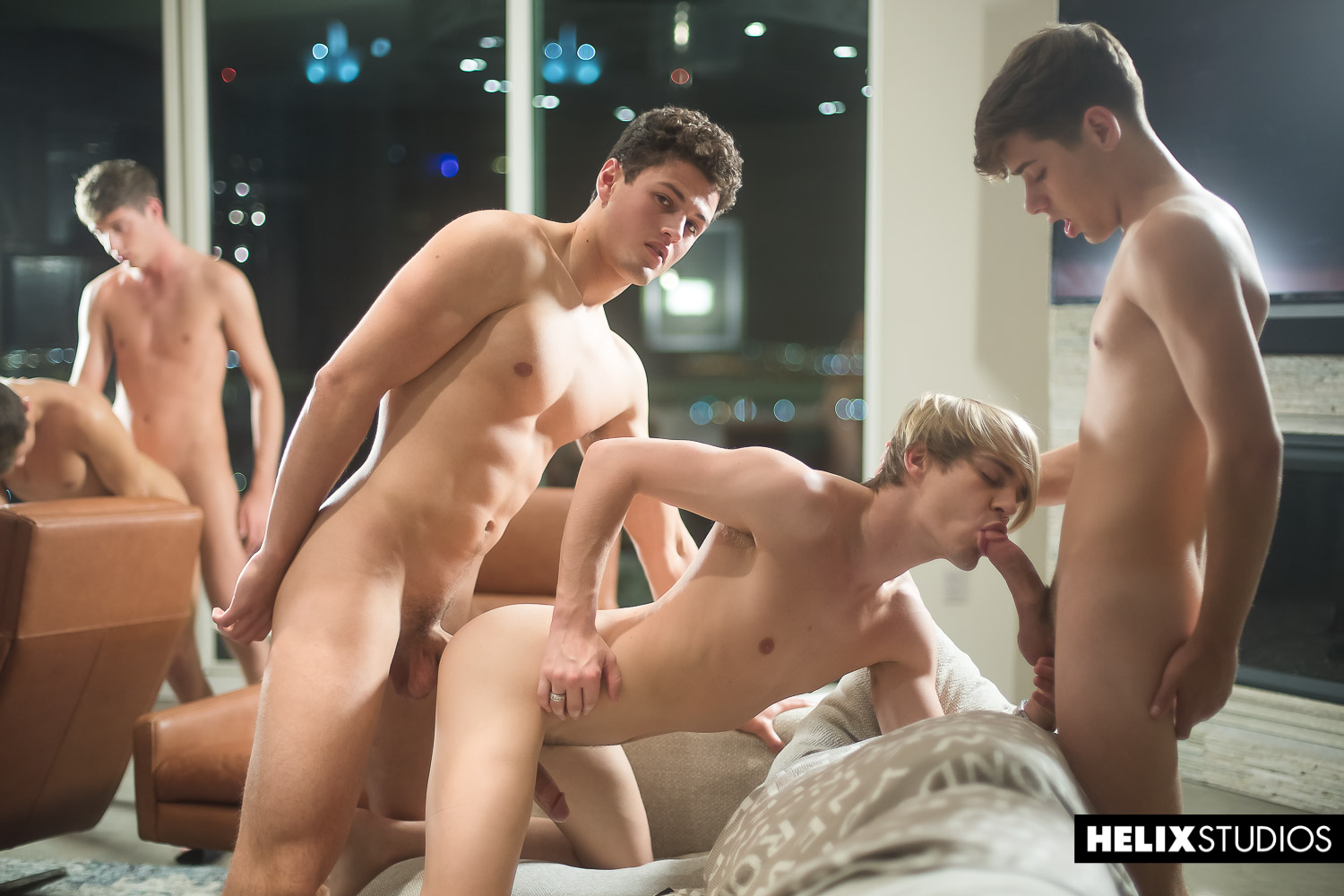 Meanwhile, Angel and Cam have switched places so that Angel is now fucking Julian, and Cam is now fucking Tyler: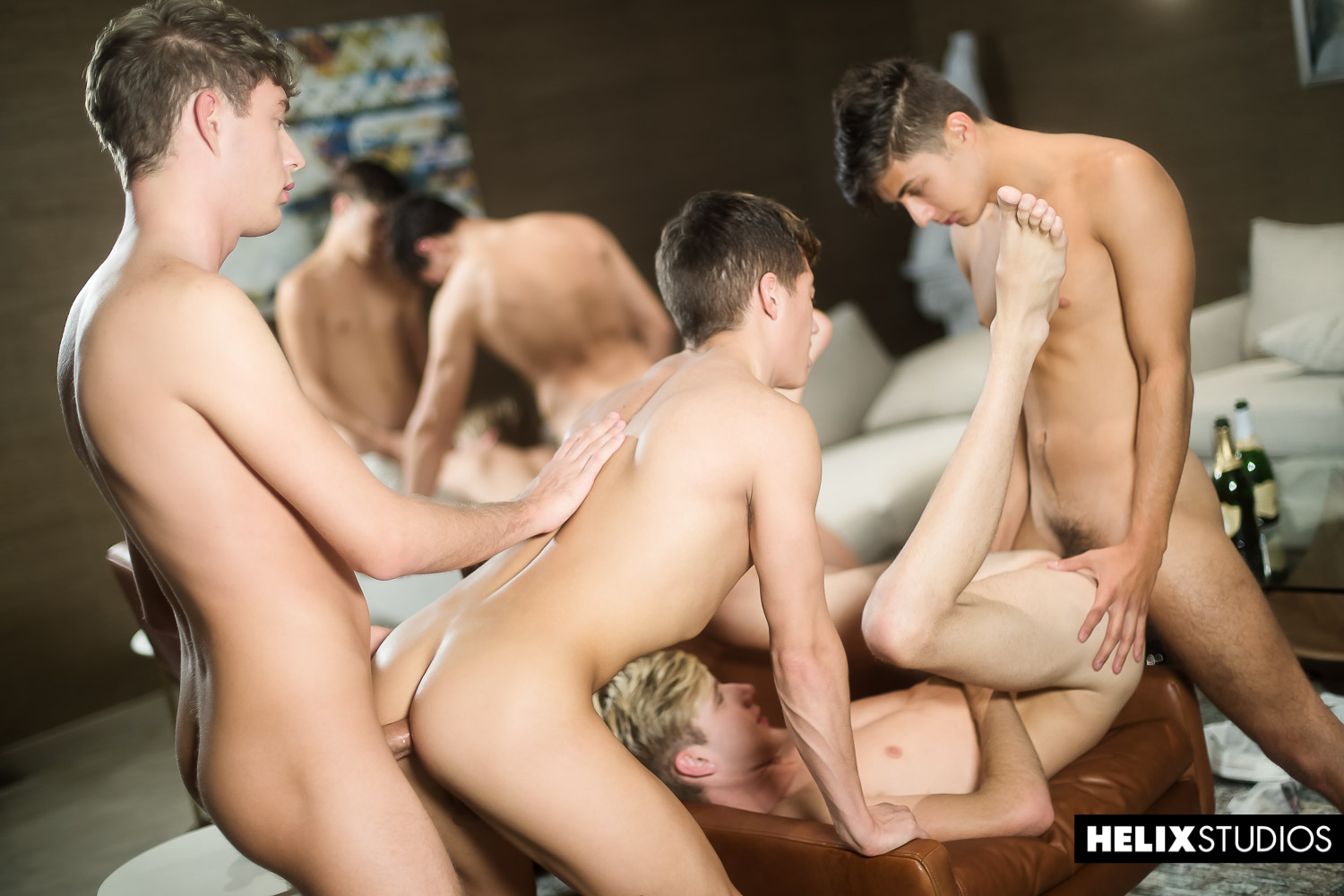 Then, it's double-penetration time for Joey Mills, and he's taking two of the largest cocks in the room, as Cam and Corey are his tops: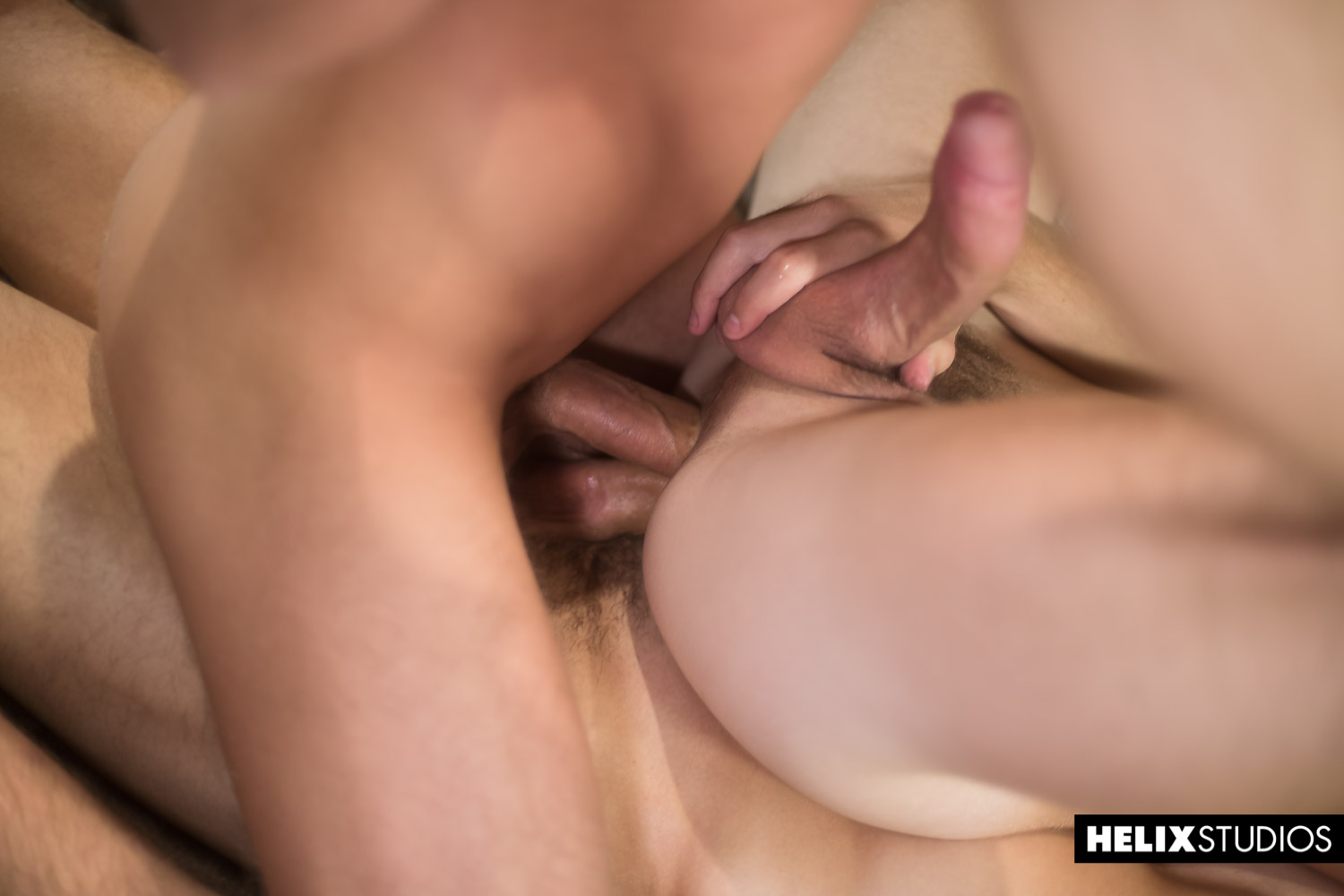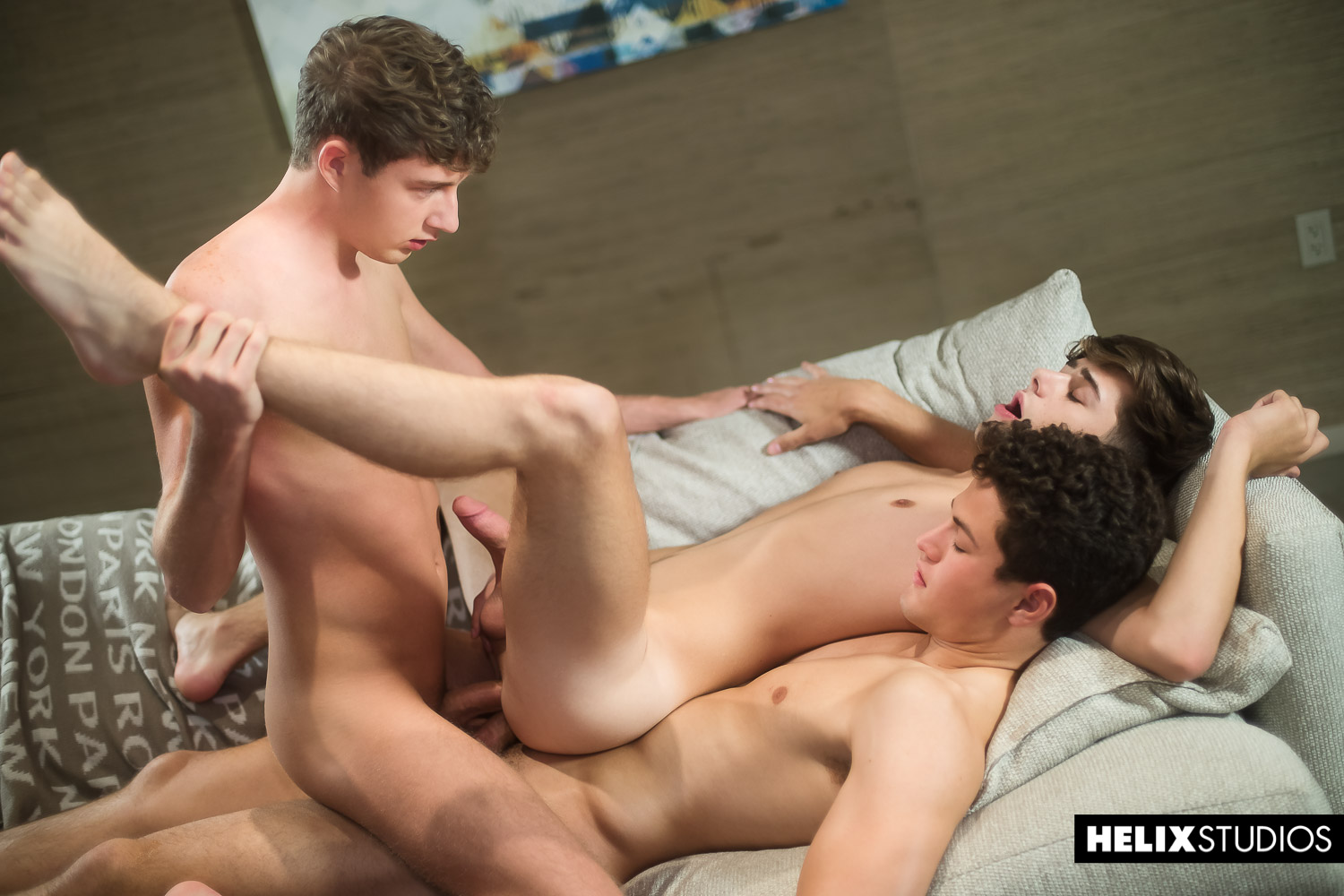 Is Joey Mills the king of gay porn DPs? Based on his track record (starting with the award-winning Lifeguards, then continuing with the award-winning "Splash," and now again today in Vegas Nights), I think so.
Cam and Corey fuck the cum out of Joey, but the tops aren't done yet.
Next up, it's Kyle turn to be fucked by Corey and Cam at the same time: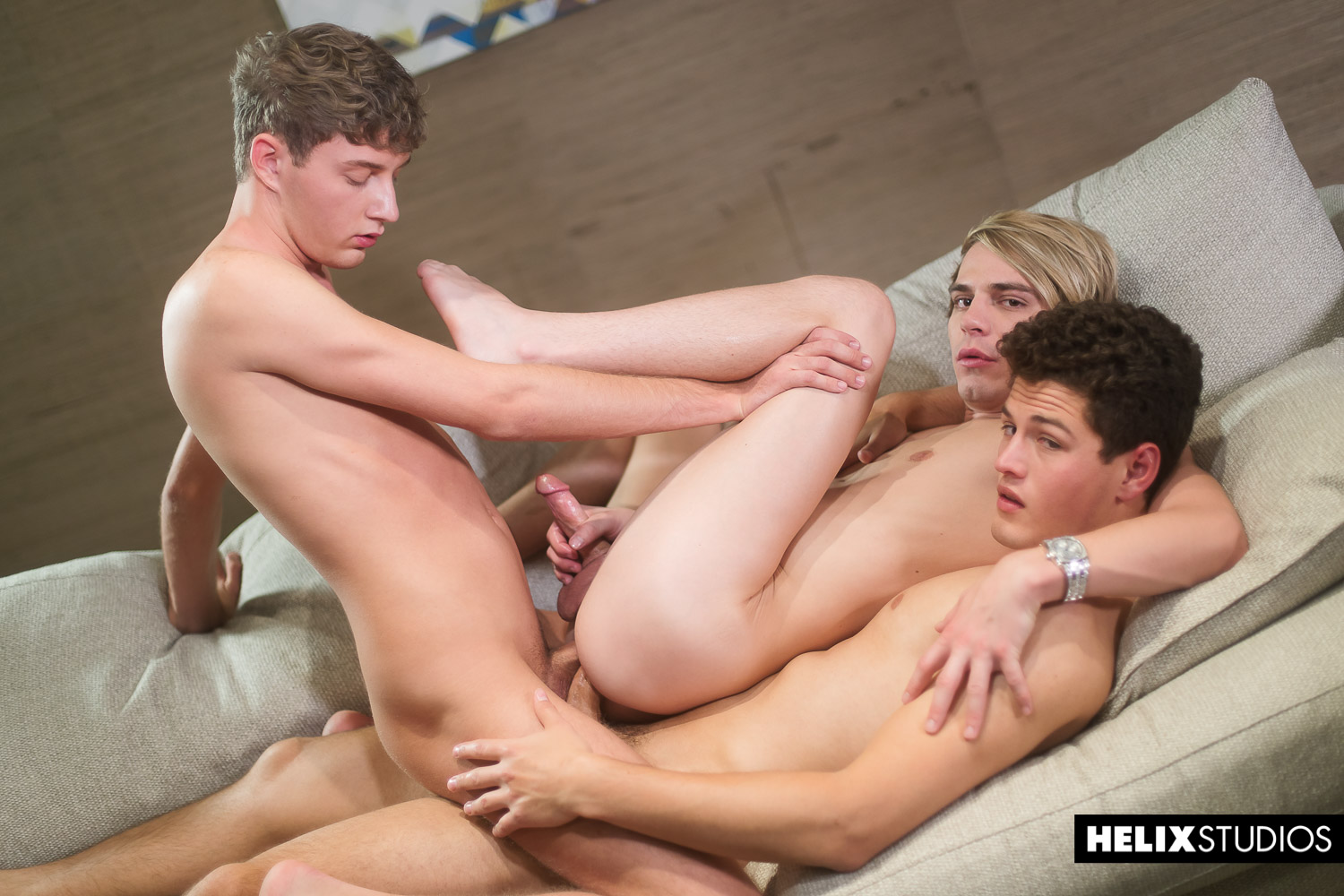 Kyle ends up busting a second nut while both the guys are inside him, then Corey shoots a creamy load, and Kyle slides Corey's cum-covered cock back inside of him:
The MVP of this group scene is Kyle Ross, as he tops Julian, bottoms for Joey, bottoms for Corey, bottoms for Cam and Corey, and shoots two loads.
The best cum shot of the scene belongs to Julian Bell, who fires off a geyser while he's being plowed by Angel Rivera (who then creampies Julian):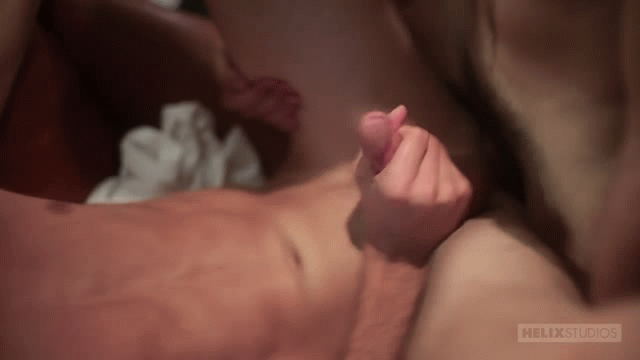 The seven-way concludes by turning into a two-way, as Cameron and Tyler (the movie's main couple) leave the orgy to go fuck by themselves, which we'll see in the final episode of Vegas Nights later this week. Trailer for the orgy (watch full scene here):
[
Helix's Vegas Nights: Kyle Ross, Joey Mills, Cameron Parks, Julian Bell, Angel Rivera, Corey Marshall, And Tyler Hill's Bareback Orgy
]