Helmut Huxley Falls Off A Balcony, Then Cums All Over His Friend's Asshole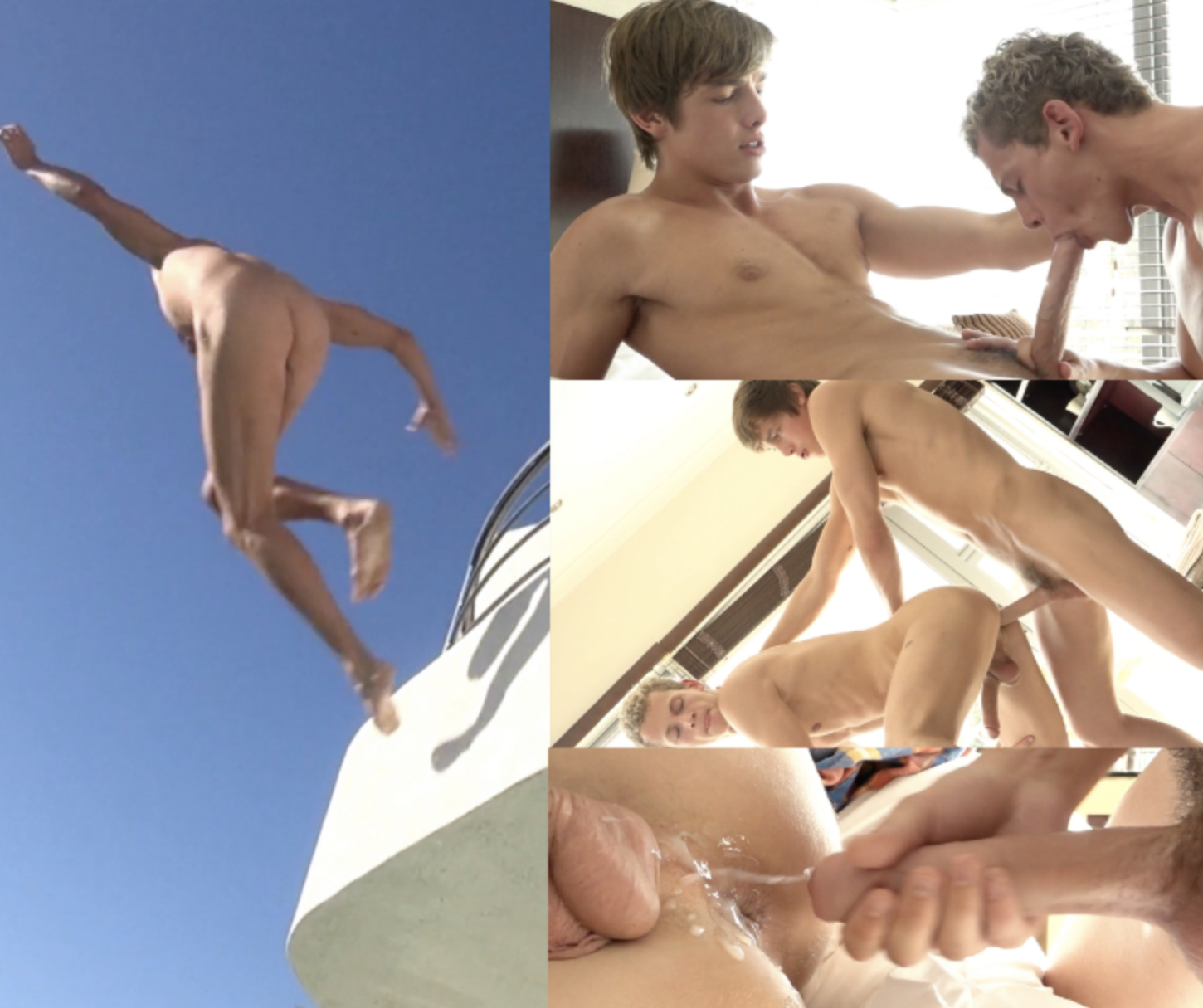 Today in gay porn stars falling from the sky and then cumming all over their best friends, we get to watch extremely long-dicked top Helmut Huxley fucking blond beauty Jerome Exupery and hosing down Jerome's hole with an explosive load. Before the fucking, there's some horseplay by the pool that nearly ends in disaster when Helmut falls from the balcony.
Thankfully, it's just a minor sprain of his foot, and bestie Jerome is there to comfort Helmut.
I don't need to tell you what happens next, but I do need to show you some of the many highlights from this superb duo, which in my view is the best BelAmi scene of 2023 thus far, with two of the best performances of the year.
The sight of Helmut's insanely hot face, perfect body, beautiful smile, and gigantic soft cock is overwhelming just in a gif, so imagine what Jerome was going through, being right in front of it all. What would you do in this situation?
Jerome starts slow, giving his buddy's big dick a few licks to warm him up.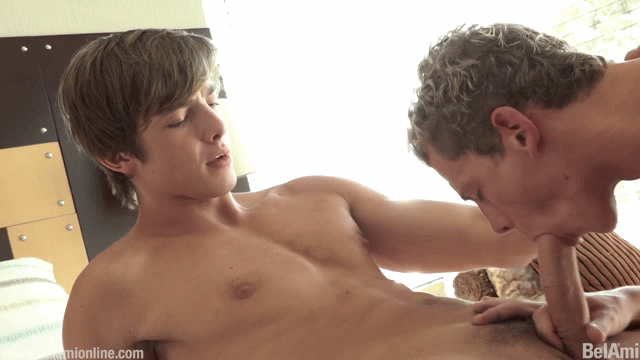 Once Helmut is hard, there's no stopping Jerome from sucking like crazy.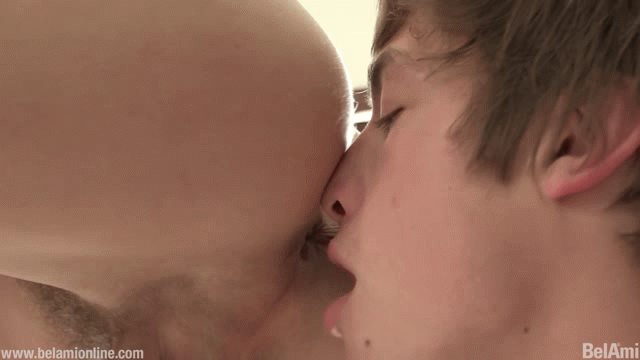 Helmut preps Jerome's ass with his tongue.
As noted a few times already, these two are best friends in real life, but I can't help but wonder if there's something more going on between them? They seem to like each other so much and get along so well, and they can't stop making out for the entire scene.
Jerome appears to be in a state of ecstasy/shock/heaven.
Perhaps the hottest moment: A sweat-drenched Helmut leans down to yet again kiss Jerome while continuing to pump him balls-deep.
Finger lickin' good…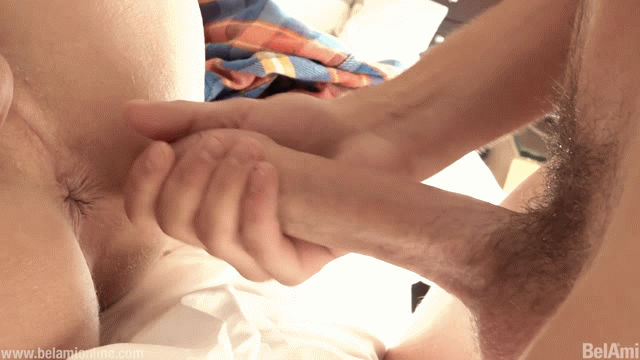 Helmut Huxley fucks the cum out of Jerome Exupery, and then it's time for Helmut's endless load, which he proceeds to fuck inside of Jerome's ass.
A few more photos from the best gay porn scene of the weekend and the best BelAmi scene of the year so far (trailer is below):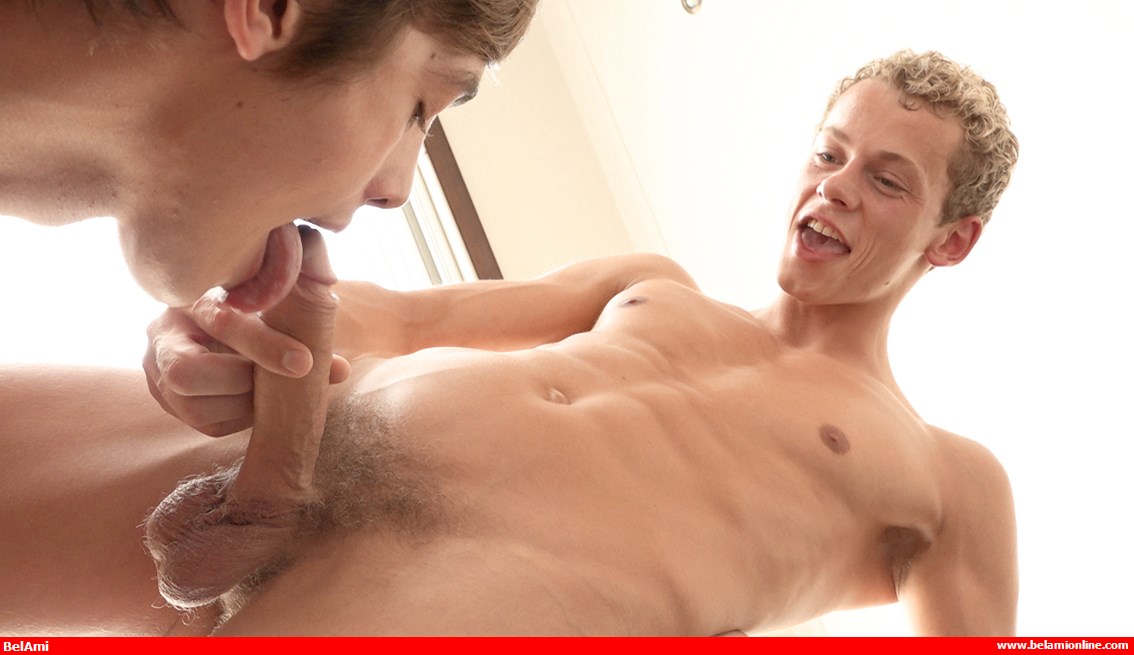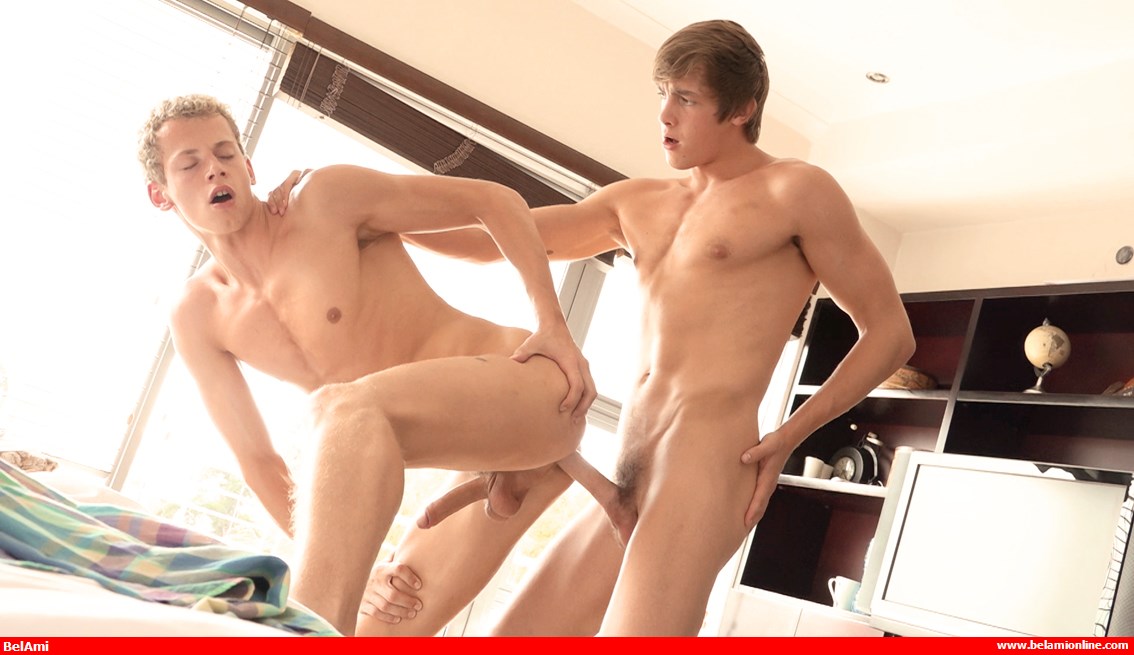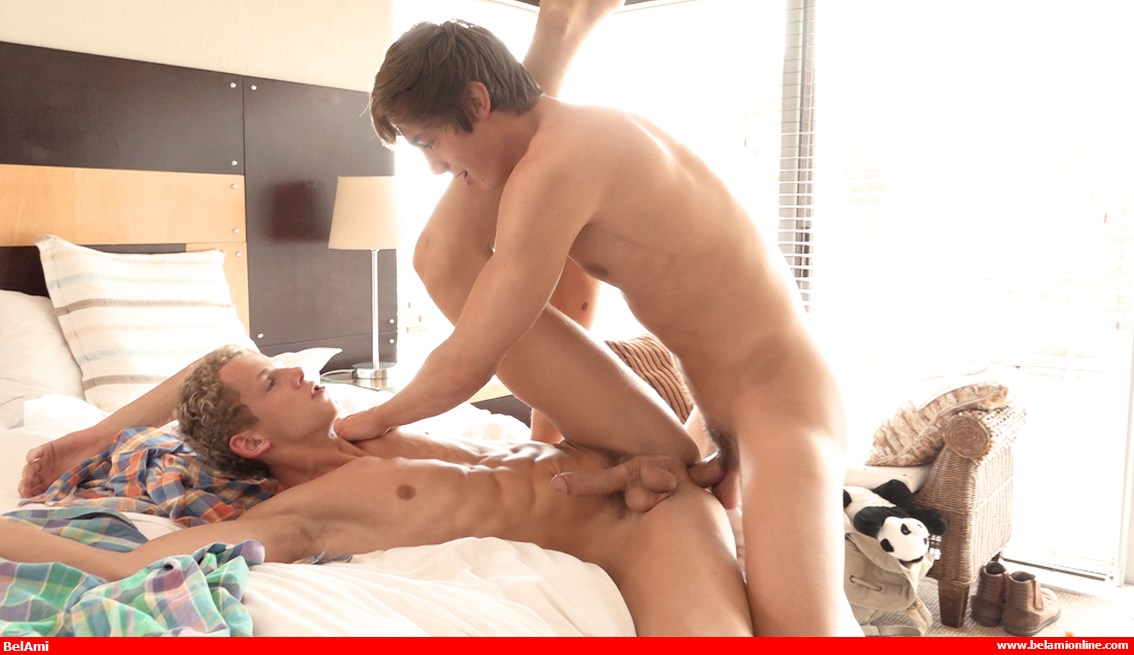 Note that BelAmi's Valentine's Day sale has started, with memberships 20-33% off (monthly, quarterly, annual) using any link in this article. Trailer (watch full scene here):
[
33% Off At BelAmi: Helmut Huxley Fucks Jerome Exupery Bareback
]