Here's Trenton Ducati's "Directorial Debut" For NakedSword, Which Is Not Actually His Directorial Debut
With the exception of JJ Knight, this week's NakedSword release features a cast of models who most of us have never heard of. To compensate for that, NakedSword has been reminding people that this movie, Greasers, marks the NakedSword "DIRECTORIAL debut" of performer and director Trenton Ducati: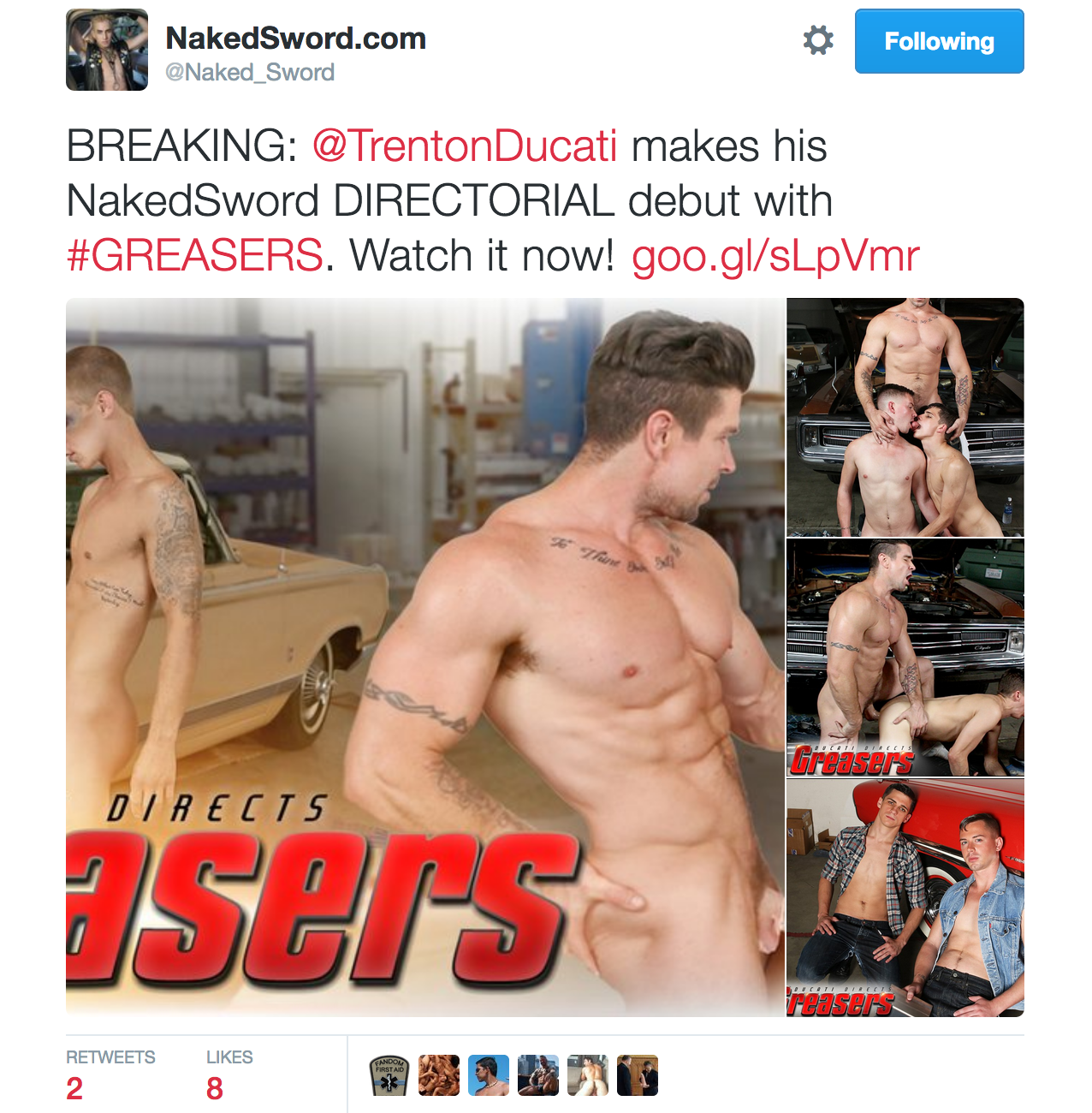 While "directorial debut for NakedSword" is technically correct (this is the first time Trenton Ducati has directed for NakedSword), it's easily misleading. Obviously, this is not the first time Trenton Ducati has directed content, regardless of the word "DIRECTORIAL" being in all caps.
Trenton Ducati has been sending that same "directorial debut" reminder, and he's honored: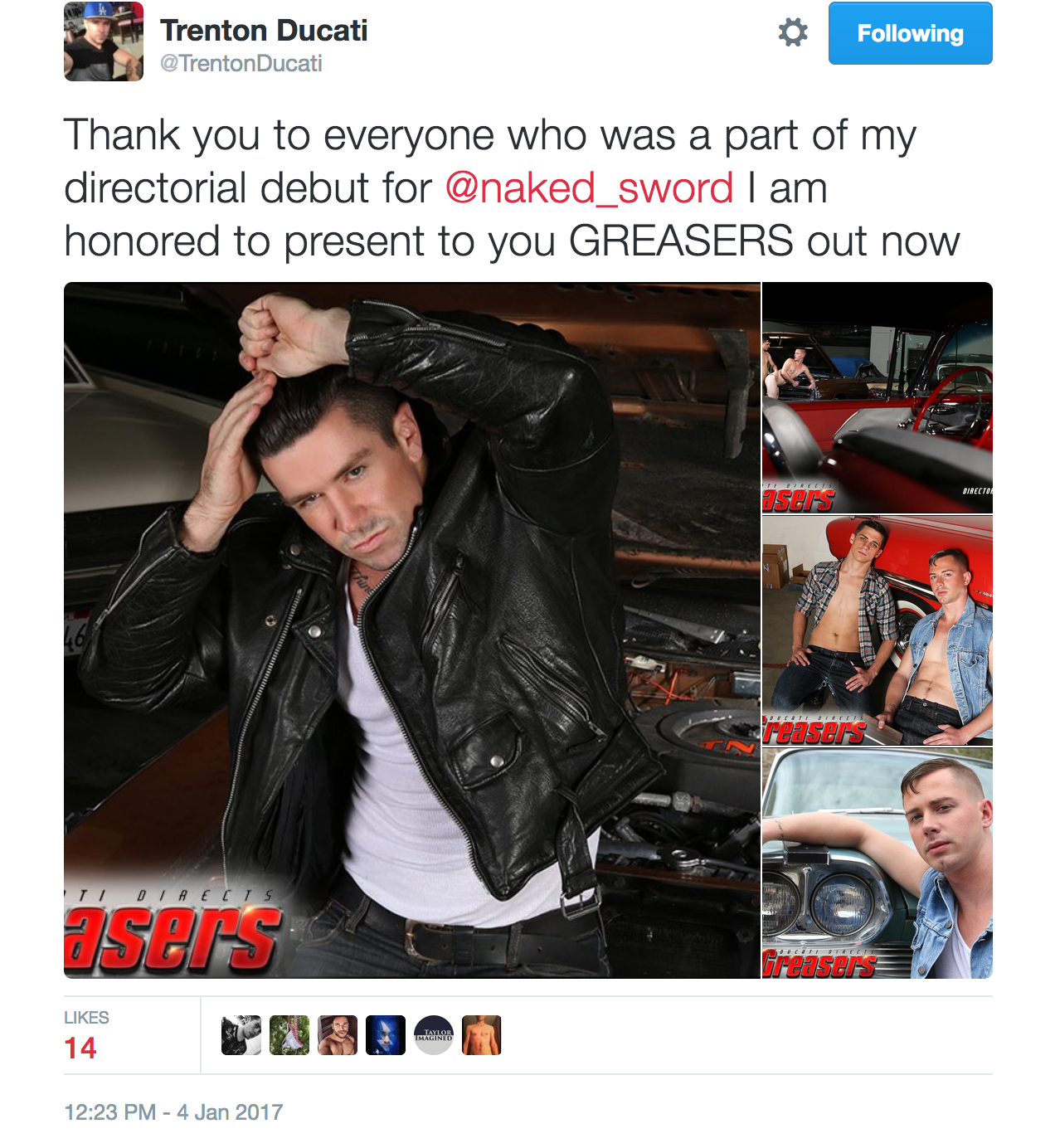 Because everyone loves fake news, clueless bloggers have been typing "Trenton Ducati Directorial Debut" headlines this week, even though Trenton Ducati made his actual "directorial debut" over two years ago. Since at least 2014, Ducati has been directing content for Men.com (including the Diesel Washington scene released yesterday) and several other studios. In fact, one of his first director titles was for NakedSword sister studio Raging Stallion:
I guess when there's nothing to say about the stars of a movie or the movie itself, the best way to promote it is by talking about the movie's director. Here's Trenton Ducati's directorial debut for NakedSword:
[
NakedSword: Trenton Ducati's Directorial Debut
]