Gay Porn Star Ace Era Dances And Lip Syncs To Rihanna While Drenched In Blood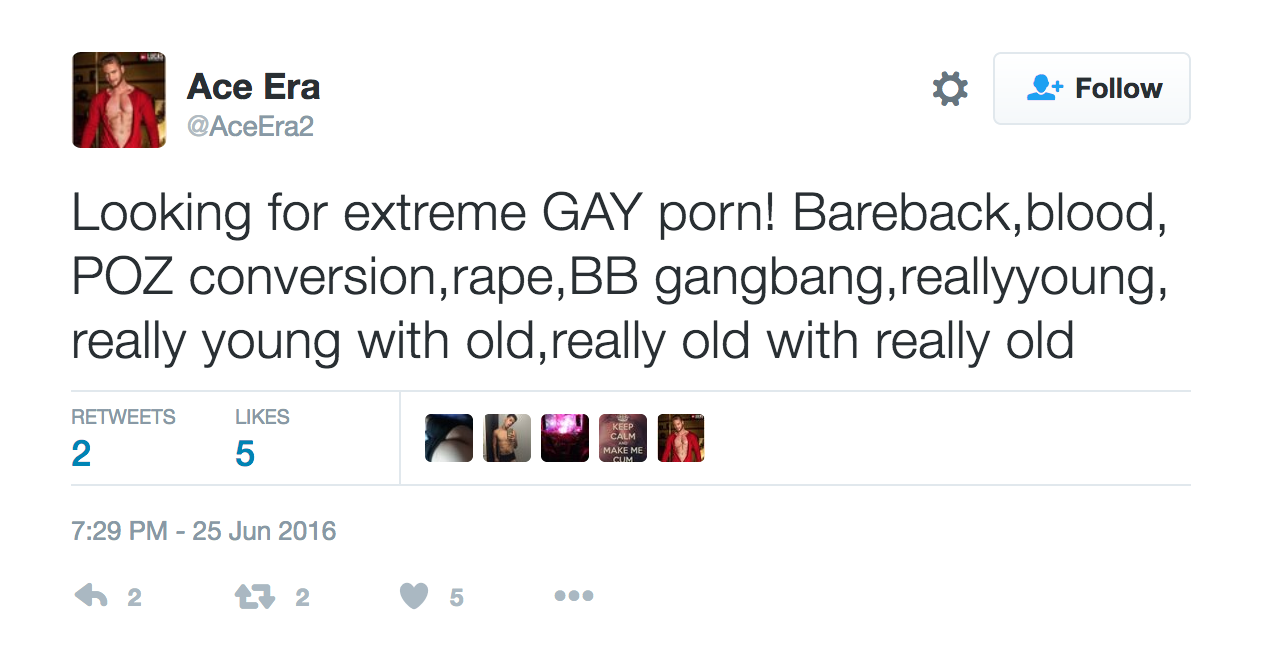 Late last year, we were introduced to gay porn newcomer Ace Era, who told his fans that he was hoping to appear in gay porn featuring blood, HIV transmission, and rape. Ace Era's new scene tomorrow, with Hot House and co-starring Jimmy Durano, obviously doesn't achieve any of those goals. Preview pics:
On a related note, Str8UpGayPorn has obtained the below video of Ace Era lip syncing and dancing to Rihanna's "S&M." In it, he uses a syringe to squirt what appears to be blood all over himself. It's probably (hopefully?) fake blood, of course:
Then again, if it's real blood, it's probably (hopefully?) his own.