Hot Or Not: Being Fucked By Someone In A Clown Mask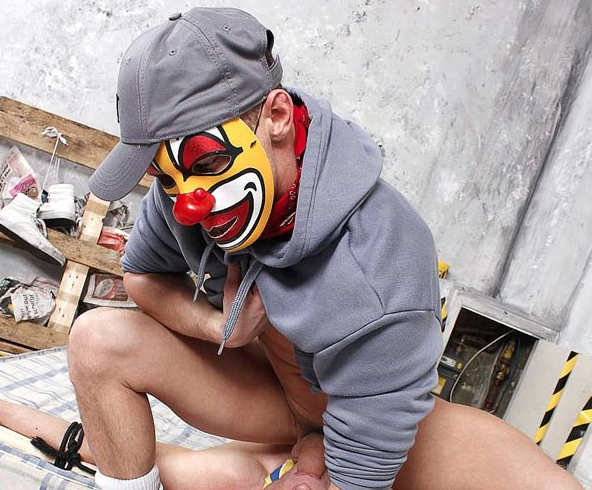 Only in the weird and wonderful world of gay porn would someone extremely attractive be forced to cover his face with a clown mask and play a kidnapper, but that's what's going on today over at BullDogPit.com.
Arguably one of the most handsome performers working today, Darius Ferdynand plays a clown who kidnaps and then fucks co-star Justin Blake on a dirty mattress. Darius is gorgeous from head to toe, but it's his sexy face that I've always appreciated most. So, naturally, BullDogPit has him cover it up with a clown mask. Makes sense.
Watch Darius Ferdynand fuck Justin Blake while wearing a clown mask on BullDogPit.com.
[
BullDogPit.com: Darius Ferdynand Fucks Justin Blake
]