Hulk Hogan: "Seriously, I Do Not Have A 10-Inch Penis"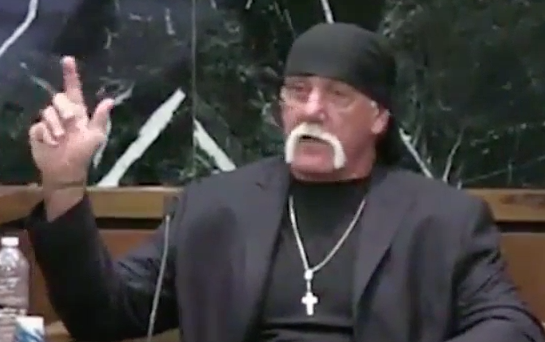 Today in racist orange men discussing the exaggerated size of their cocks, it's Hulk Hogan telling a Florida courtroom that he in fact does not have a 10-inch penis. Hogan's bizarre testimony played out yesterday during cross examination by attorneys for Gawker (whom he's suing for $100 million), when he was confronted with a radio recording of himself bragging about his dick to shock jock Bubba The Love Sponge:
Hogan claims that Gawker invaded his privacy by publishing excerpts of a sex tape in which he fucks the wife of Bubba The Love Sponge, and he's suing the site for $100 million. By presenting audio of Hogan talking about his penis publicly, Gawker hopes to prove that the sex tape featuring that alleged 10-inch cock was newsworthy, and publishing it was therefore not an invasion of privacy. The trial is expected to conclude this week.