I Hate That I've Watched This Video Of A Boxer's Fake Cock 500,000 Times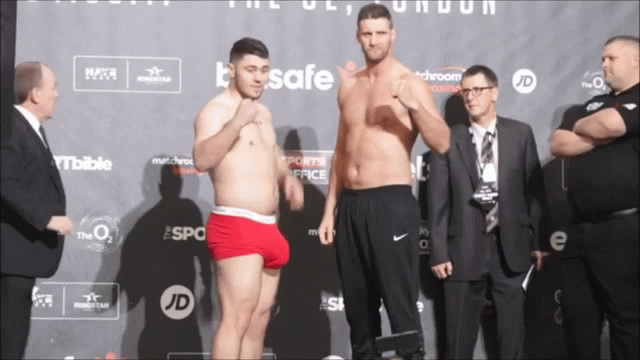 British tabloid site Mirror (of course), and I can't believe it's even real? And yet, at the same time, I want so much to believe that it absolutely is very real, and there is someone out there who has had David Allen's cock in their mouth (and maybe even their ass). Sadly, the bulge is clearly fake, based on one of Allen's previous weigh-in videos below—which does not feature that bulge:
Fake cock aside, he's cute. The boxing match between these two Brits (how hot is the other guy, also??) was in London last weekend. I don't know/care who won.