WTF?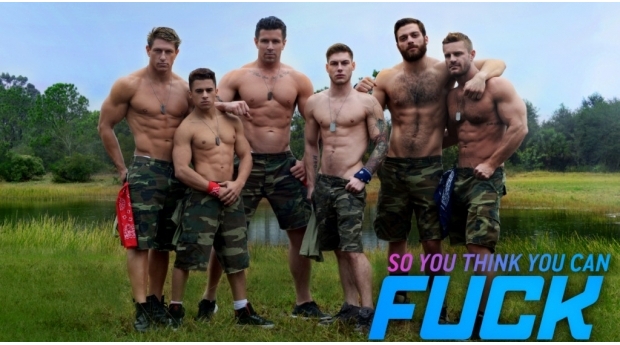 And I thought the Google Glass was a dumb idea. In the latest bizarre move from Dominic Ford, he's hired an almost entire cast of gay porn veterans to appear in his "reality" series for gay porn newcomers, "So You Think You Can Fuck." (Maybe this season should be retitled "WTF?") The series used to be a way to discover brand new performers trying to prove that they knew how to fuck, but now I guess it's just a way to produce the same content that everyone else is.
This season (premiering late next month) features tried-and-true talent whom everyone has been enjoying for years, including Trenton Ducati, Landon Conrad, Tommy Defendi, Vance Crawford, and Bryce Evans. Between the five of them, they've got at least a dozen exclusive contracts from various studios under their belts, and they've all been working in gay porn since at least 2010 (Tommy, Landon, and Bryce even earlier). The only relative newcomer is Armond Rizzo, so if he wins I guess that'd be fair.
On the bright side, I can't ever complain about seeing Tommy, Trenton, Landon, Bryce, and Vance in action…but why try to pass half of them off as "rookies" when they're anything but?
It's veterans versus rookies this time around with sexperts like Trenton Ducati, Landon Conrad and Tommy Defendi up against newcomers Bryce Evans, Armand [sic] Rizzo and Vance Crawford.
LOL! Bryce Evans has been making gay porn for five years, as he first appeared on MightyMen (as Jay Diamond) in 2009. Vance Crawford has been making gay porn for four years, after he first appeared on CocksureMen in 2010. So, whatever.