Is This The Weirdest/Worst Gay Porn Scene Of 2016?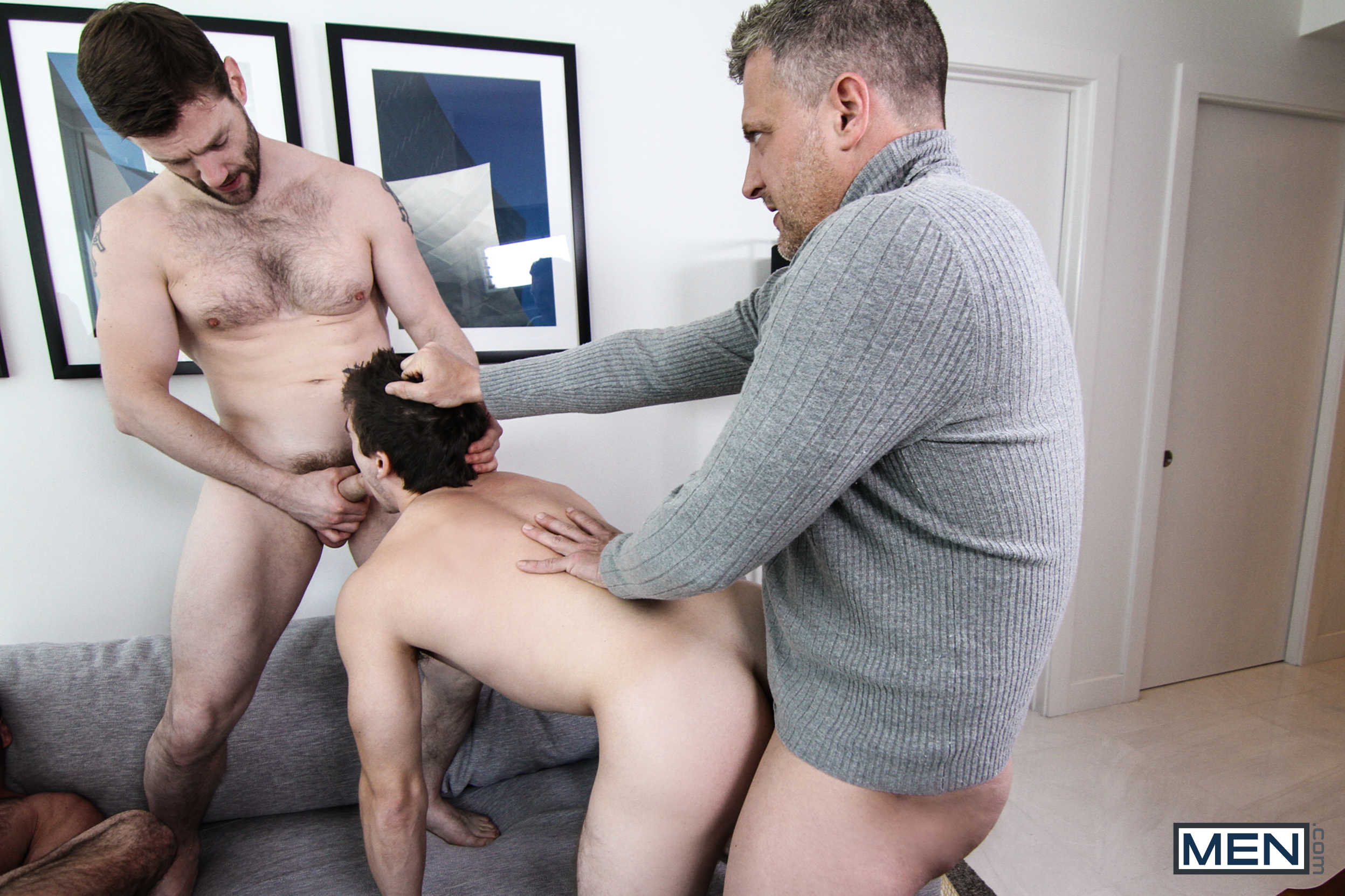 At the risk of sounding rude, I won't call this the worst gay porn scene of 2016, but it's definitely the weirdest gay porn scene of 2016 so far.
It's a five-man orgy (use of the word "orgy" is being generous, considering the passionless and awkward sucking and fucking) featuring Dennis West, Billy Santoro, JJ Knight, Will Braun, and Brenden Cage.
For some reason, Brenden Cage leaves a turtleneck on for the entire scene.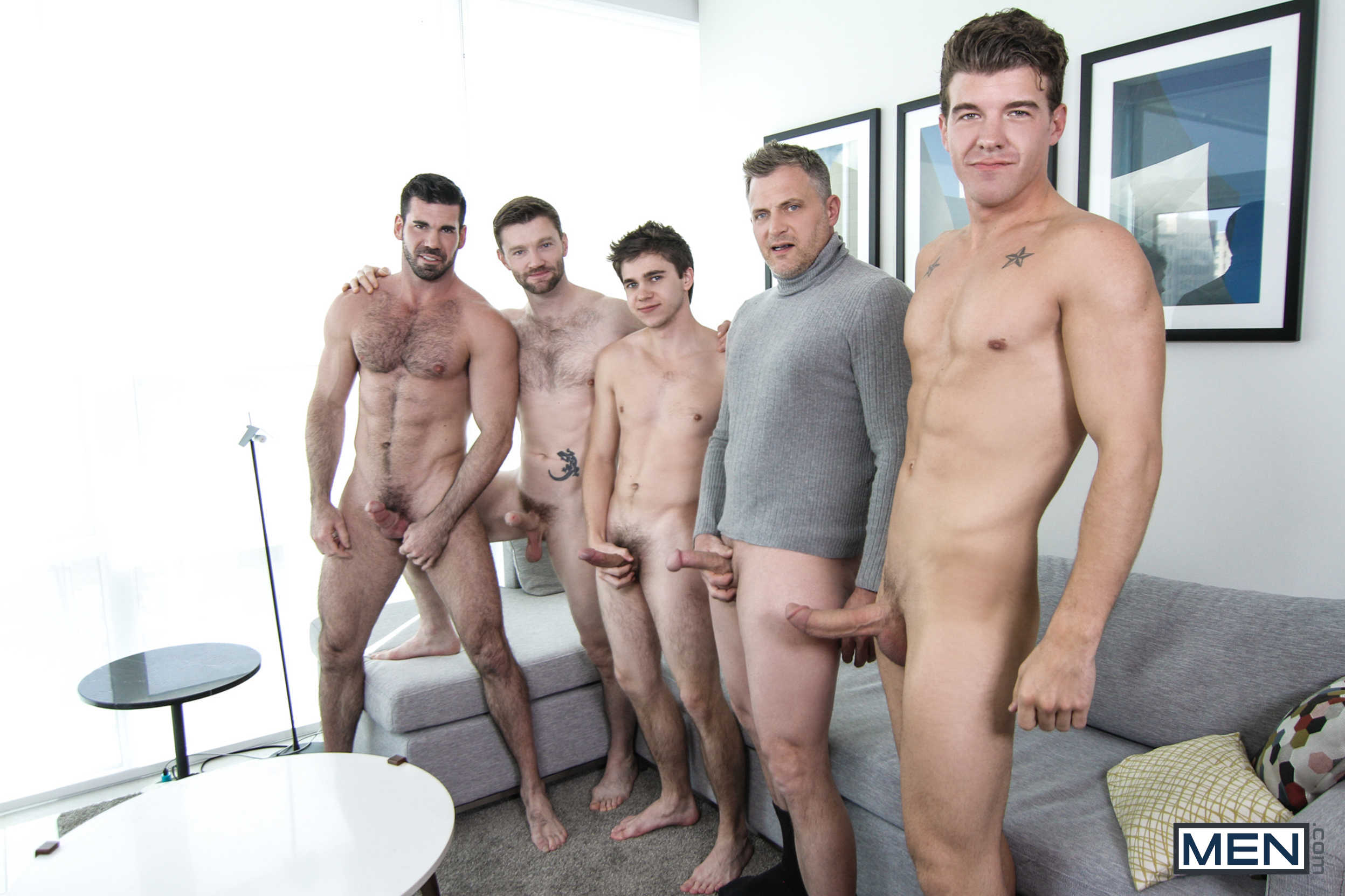 Was Brenden Cage not comfortable with his body? Maybe the director (assuming there was one?) wasn't comfortable with Brenden Cage's body? If you are so out of shape—to the point that you're forced to leave your clothes on in order to perform in a gay porn scene—what are you even doing in gay porn? Just stay home!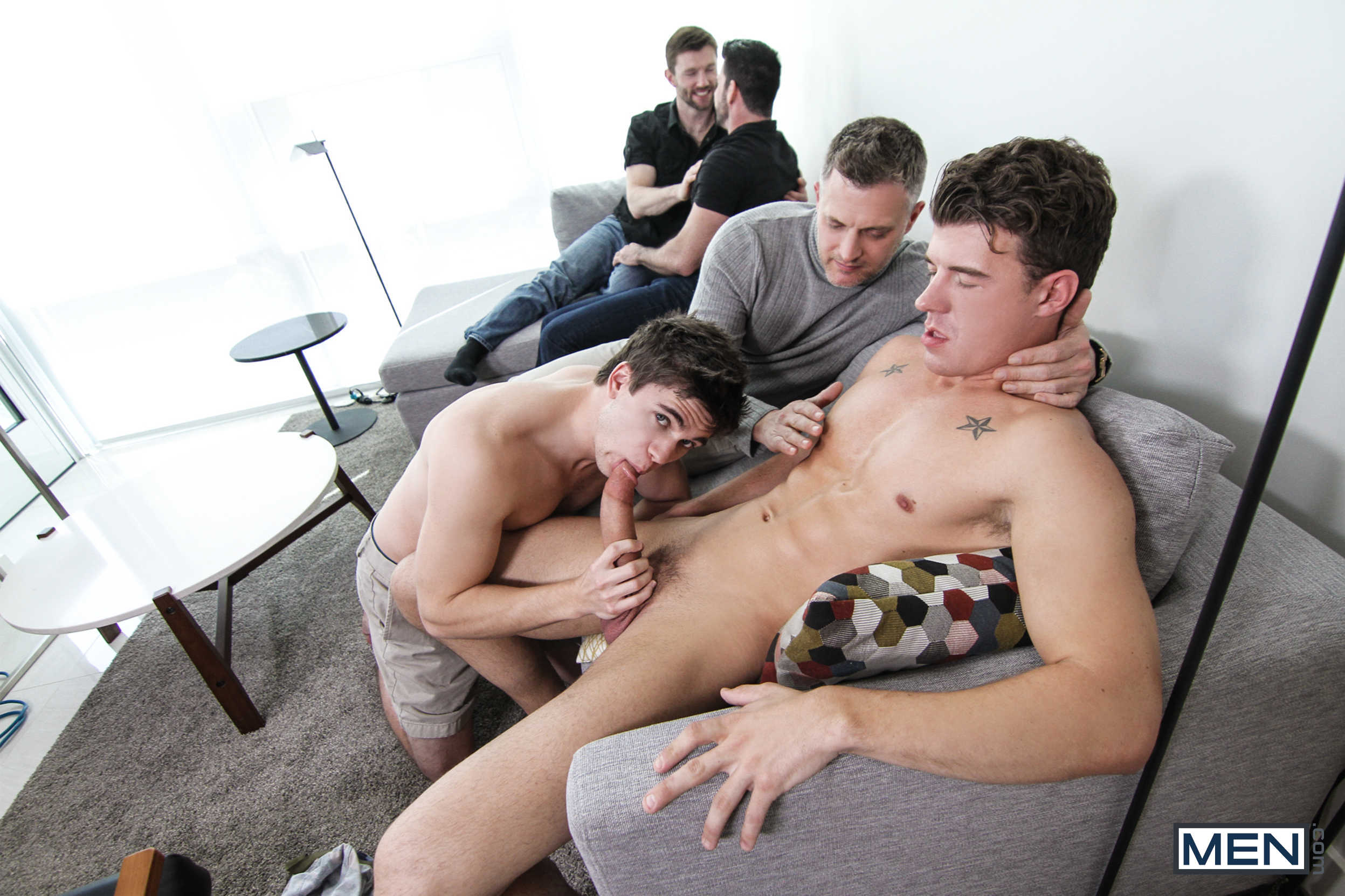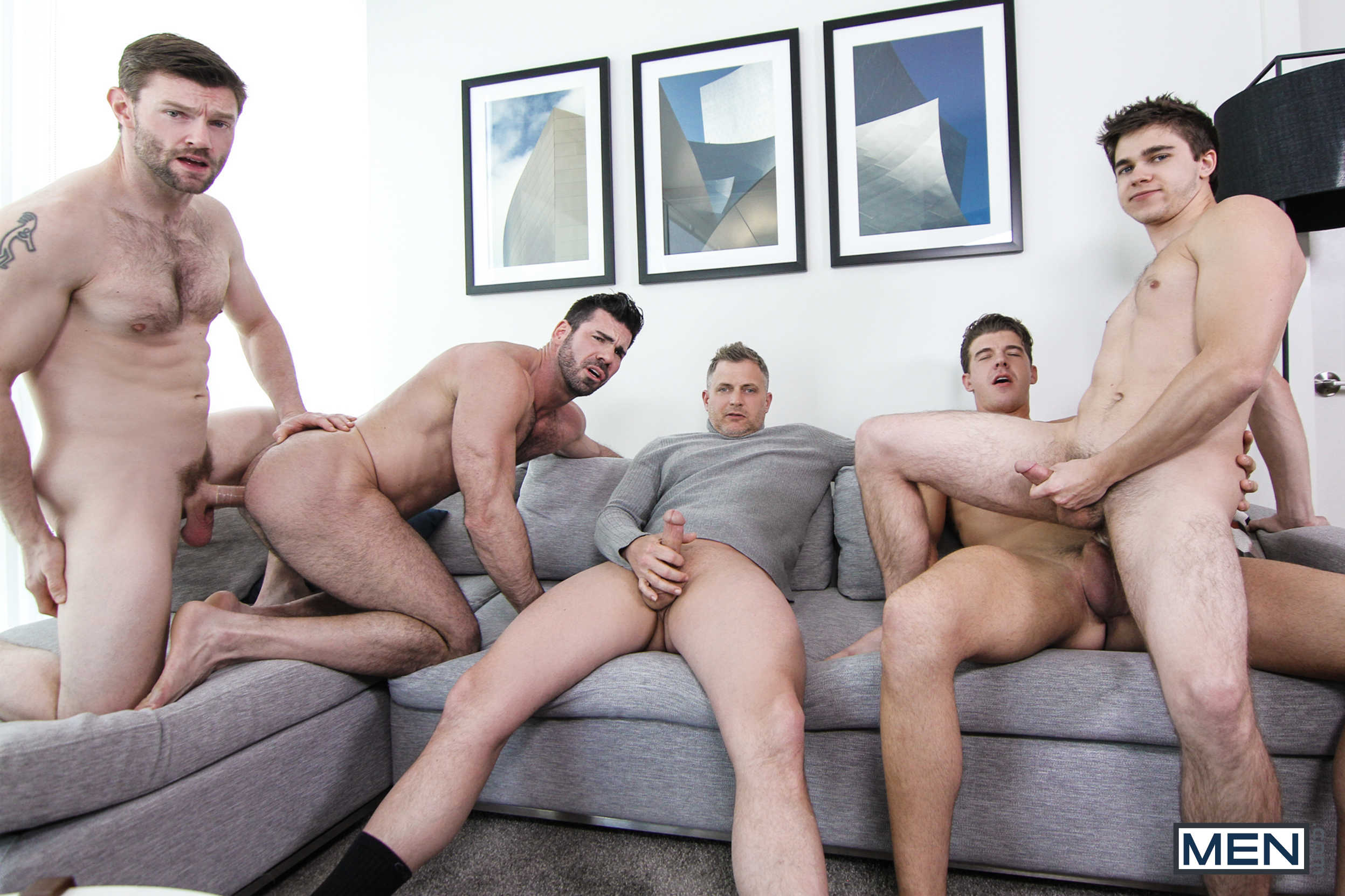 I can't tell if this was shot with a fisheye lens (as if this is supposed to be a POV scene?), or if the aspect ratio on all the photos is off? Either way, I'm nauseous.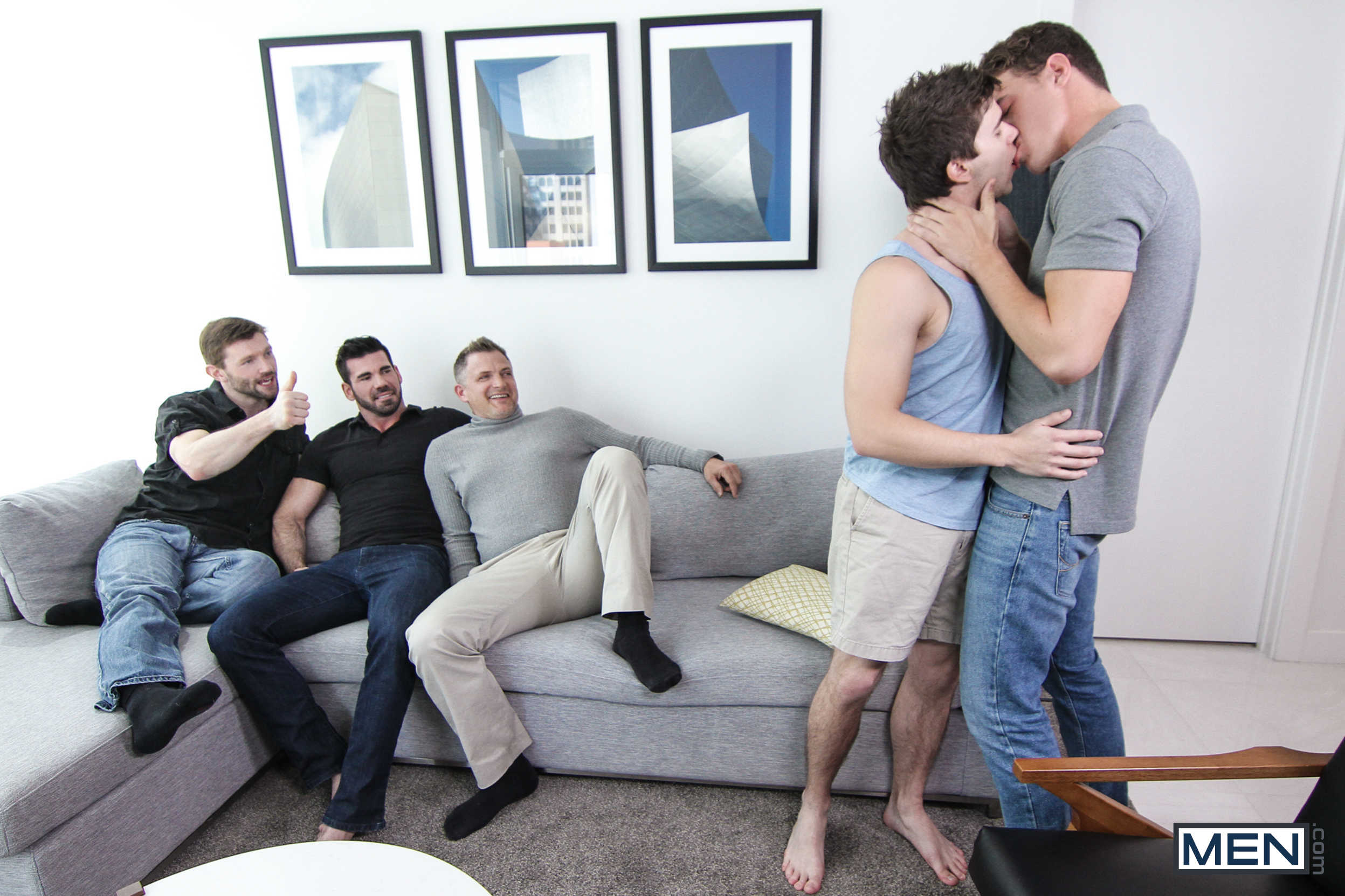 The scene starts, bizarrely, with JJ Knight pulling Will Braun into a room with Dennis, Billy, and Brenden. There's no context or explanation for what's going on or what any of them are doing there, and everyone just starts making out.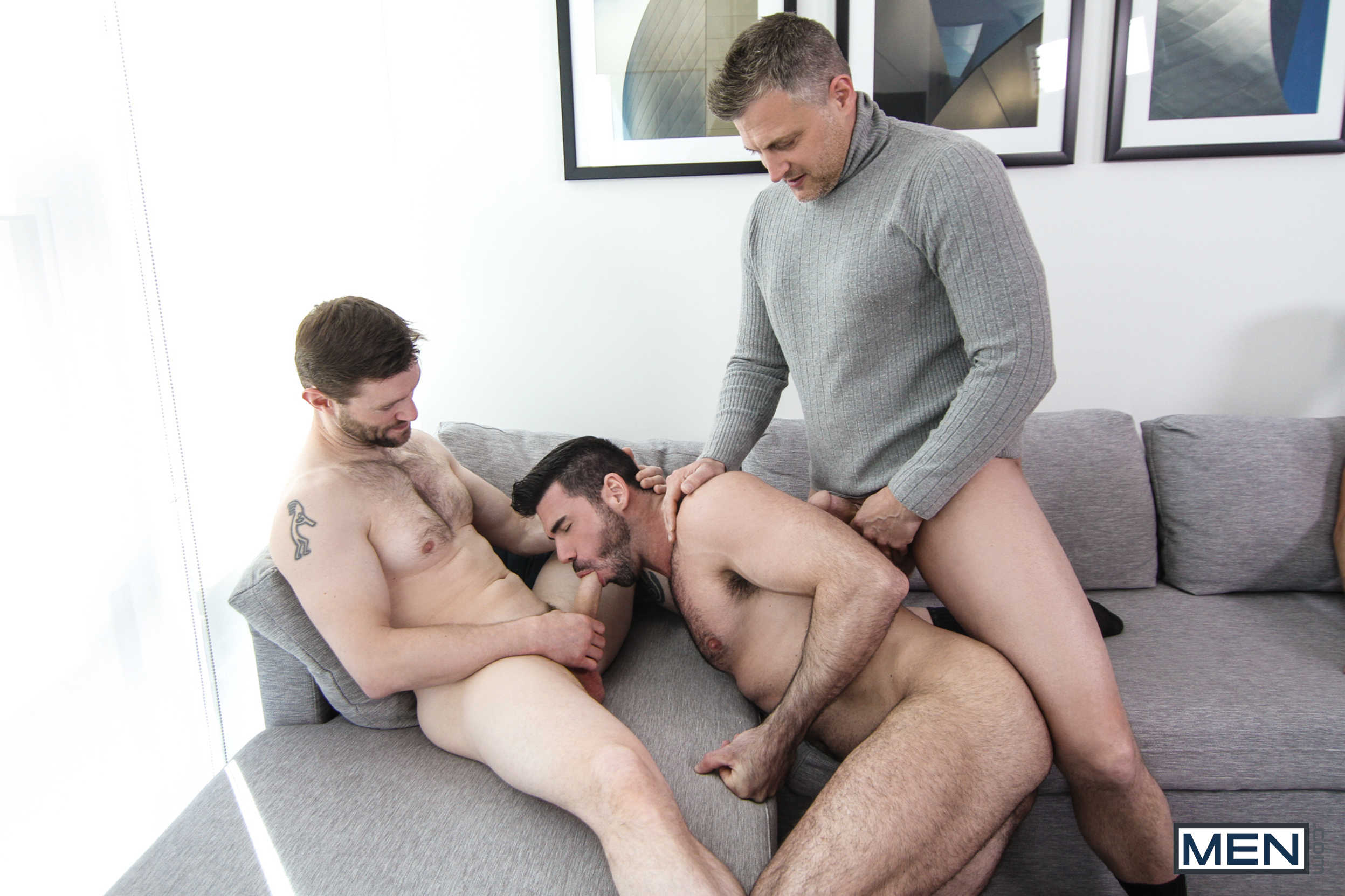 Why is he rubbing his dick on the back of his arm? What is he even doing there?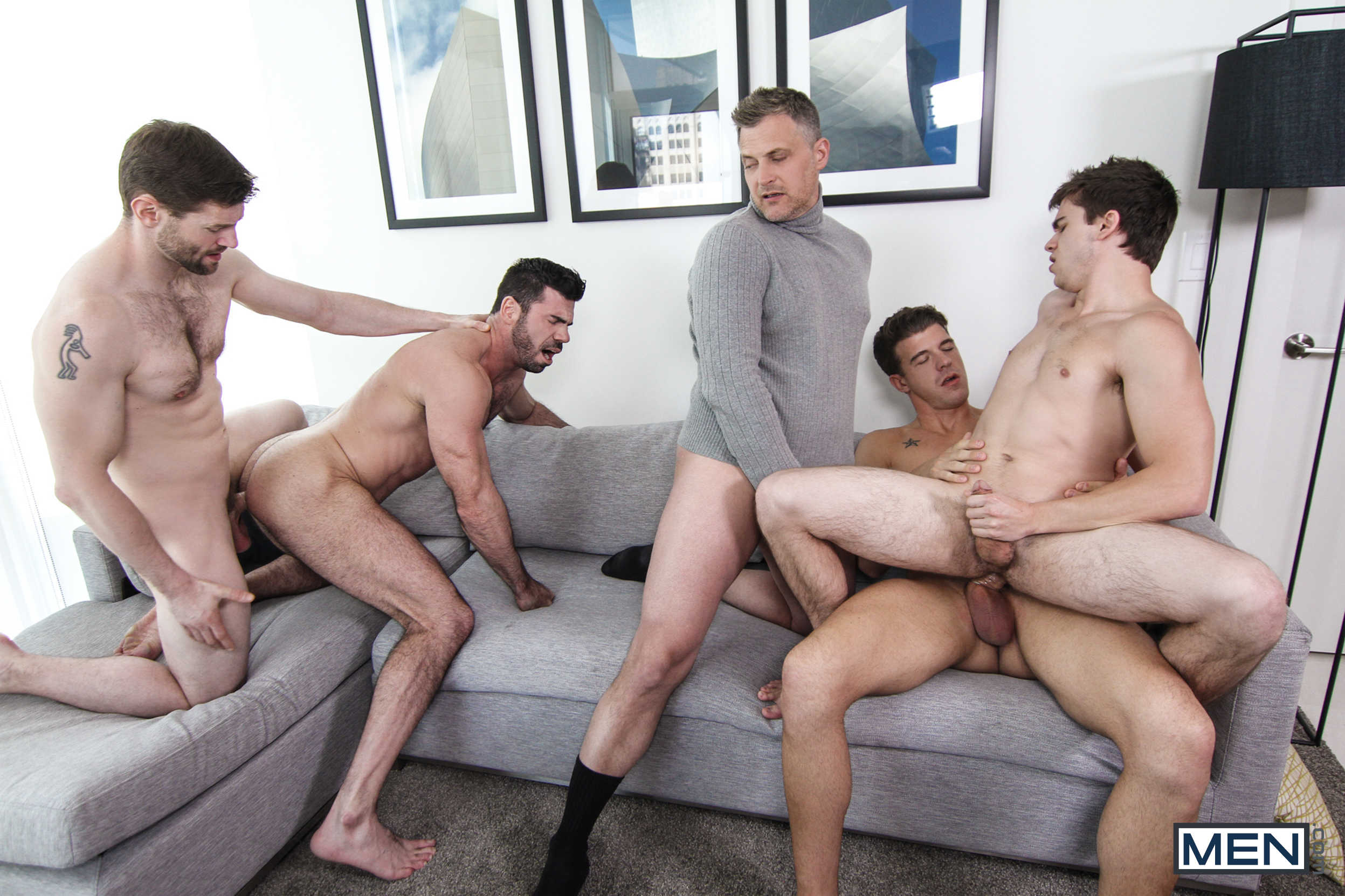 I love a director cameo. So Hitchcockian.
Peek-a-boo…
Not weird so much as it is annoying (yet predictable), Will Braun is 100% limp throughout the entire scene. To be fair, if I were him, I would be, too.
Going through these photos was a Where's Waldo? of WTFs. Note the random thumb in the lower right corner above.
The turtleneck makes the Maverick Men's wife-beater look downright risque!
OK, on second thought, this actually is the worst gay porn scene of 2016.
[
Men.com: Billy Santoro, Dennis West, Will Braun, JJ Knight, Brenden Cage
]