WATCH: IslandStuds' Daddy Dakota And Surfer Jeffrey Stroke Their Cocks Together
IslandStuds has another fun duo scene out today, this time starring "daddy" Dakota (I don't know if he's anyone's actual father, but if IslandStuds wants to call him a daddy, that's fine with me) with surfer bro Jeffrey:
While these two cute straight guys aren't related, they do have very similar cocks:
That's Dakota on the right and Jeffrey on the left, and after the two run around the beach naked together, they stroke their cocks together, obviously.
It's too bad they don't do anything gay (unless you considering jerking off with another guy right next to you gay?), but this is still good.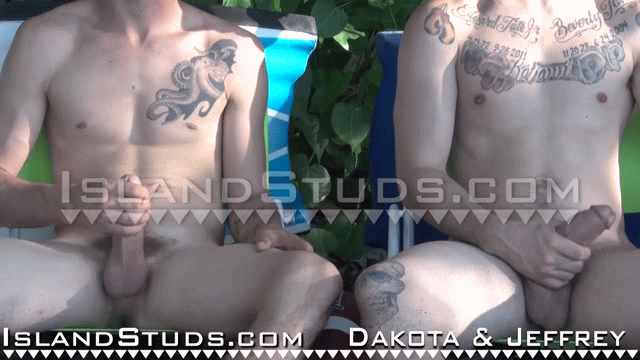 Trailer (watch full scene here):
[
IslandStuds: Dakota And Jeffrey
]