It's Baaaaaaack: Here's The Legendary Porn Star "Shake It Off" Video You Thought Was Gone For Good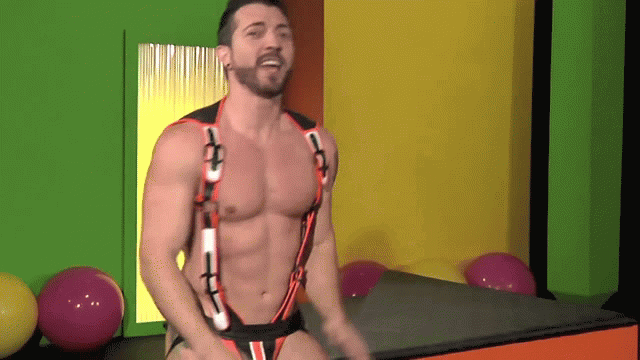 Thanks to a tipster, Str8UpGayPorn is proud to unearth and repost the now legendary "Shake It Off" gay porn star parody video from Raging Hot Falcon that—since being mysteriously deleted from the internet last January after only being online 72 hours—has now achieved cult-like status among…well…me. Just me, probably.
Quick reminder of what happened in January with this iconic gem, starring Jimmy Durano, Johnny V., Derek Atlas, Luke Adams, Colton Grey, and Boomer Banks:
Hot House director Christian Owen shot a funny, somewhat sexy (if not kind of goofy) video featuring several gay porn stars dancing—and poorly lip syncing—to Taylor Swift's "Shake It Off." It was posted Friday night to Raging Hot Falcon director Nick Foxx's YouTube channel (he edited the final cut of the video) and stayed up for the entire weekend, but by Monday afternoon, it was pulled down.
When polled about why it was taken down, over 65% of Str8Up readers said: "Falcon Studios Group saw too many blog comments mocking the video and demanded that it be pulled down in order to protect the studio's image."
Well, here's your chance to mock it (or love it) all over again. And, don't worry, I saved a copy this time.
AND:
Now that we have the video back, brand new gifs!