Best Cum Facial 2023? Jack Harrer Cums In Justin Saradon's Mouth While He's Sucking On Orri Aasen's Cock
It's only July and things could always change, but as of today, I do believe we have our best cum facial of 2023 in this new Freshmen fourgy: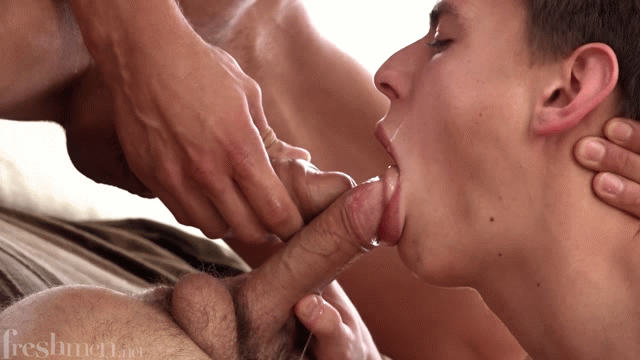 That's Jack Harrer's impossibly fat cock shooting cum into Justin Saradon's mouth as he's simultaneously sucking on Orri Aasen's cock, and I haven't seen a cum facial this beautiful—not to mention this creative—in quite some time.
I love that Freshmen filmed the facial from multiple angles, including one that they put into slow-motion. Iconic: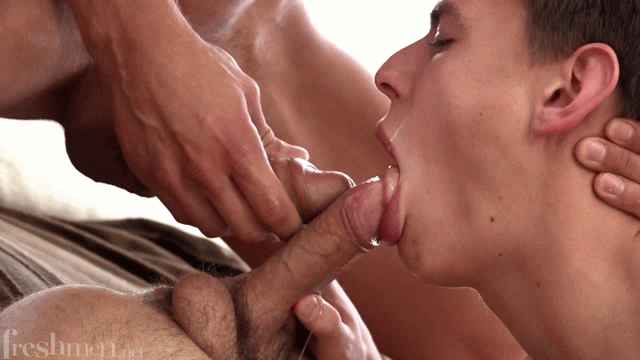 Even after Jack is done busting, Justin simply can't stop sucking on both those cum-slicked cocks.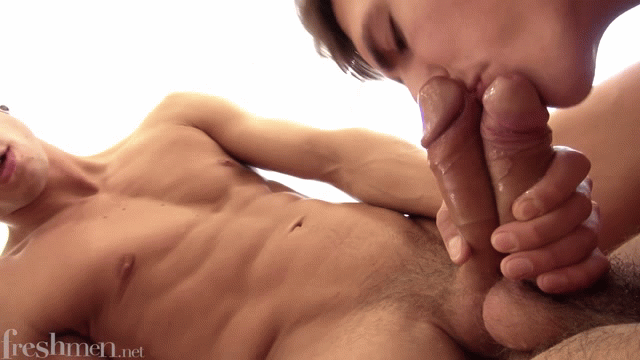 In addition to Jack, Justin, and Orri, this fourgy also features none other than gay porn superstar Kevin Warhol. Legends only for this group scene, which is perhaps the greatest fourgy of the year, even without Jack's massive cum shot. Kevin, Orri, and Justin shoot giant loads, too, and here's more:
Trailer (watch full scene here):
[
Freshmen: Jack Harrer And Kevin Warhol Fuck Justin Saradon And Orri Aasen Bareback
]