Eight People React To The Sight Of Jack Harrer And Joel Birkin's Massive Cocks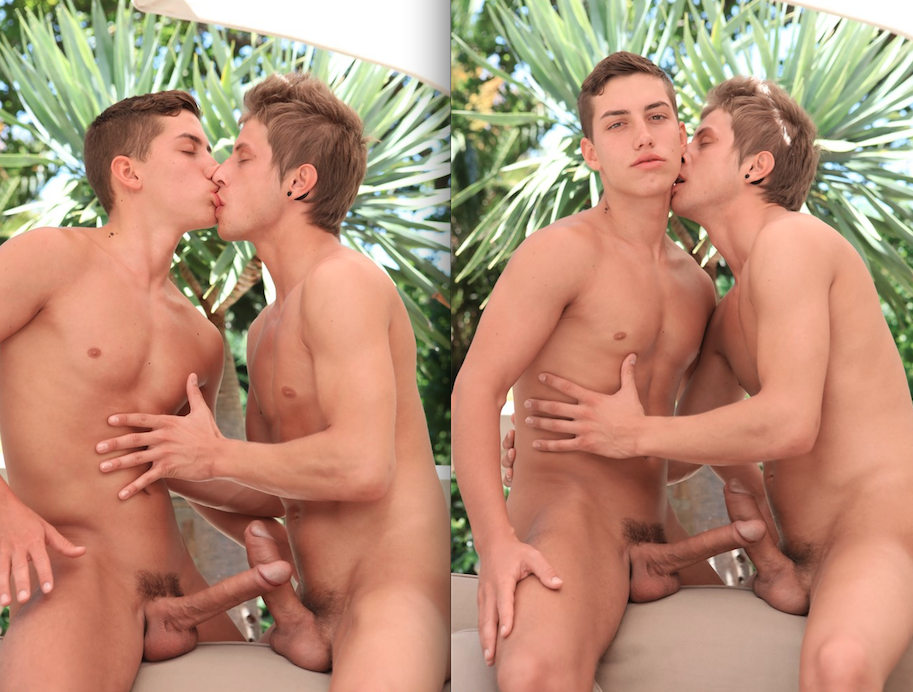 Gay porn blogging routinely features a lot of hyperbole, but I am not exaggerating when I tell you that BelAmi's Jack Harrer and Joel Birkin have two of the largest cocks in all of gay porn. Period. And, in the history of BelAmi (or the history of any gay porn studio) there has rarely (if ever?) been a scene featuring so many combined inches of cock from just two performers. In short, this duo scene has more cock than almost any other duo scene released in 2014.
Naturally, people are having some very intense reactions to this scene, and here are eight of those people reacting to the sight of Jack Harrer and Joel Birkin's astronomically humongous cocks.
Trailer featuring Jack Harrer and Joel Birkin's cocks (watch full scene here):
FYI: BelAmi's XXXMas sale is still on, with
lifetime memberships @ $20.15/month
.