Would You Let Jack Harrer Cum In Your Eye And Up Your Nose?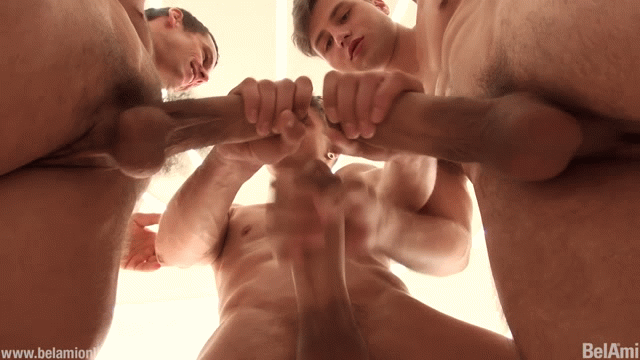 BelAmi's Jack Harrer and Peter Annaud take turns fucking Manuel Rios bareback in the latest "Offensively Large" scene (the best and longest-running BelAmi series) today, and the fuckfest results in four massive cum shots. One from Manuel, one from Peter, and TWO from Jack.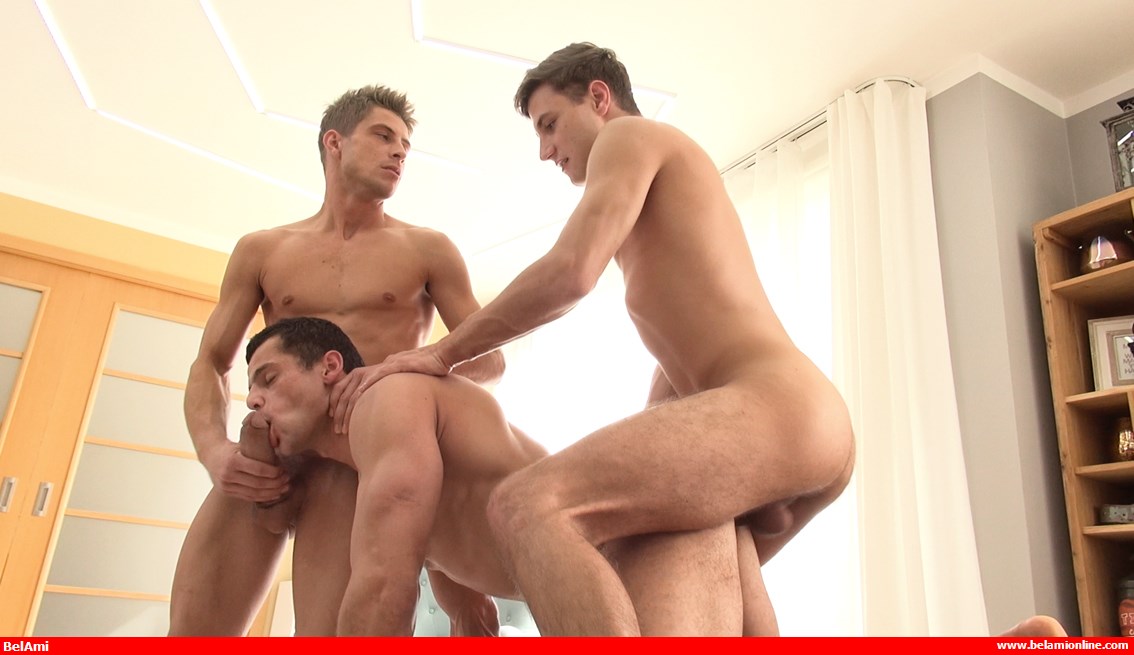 Jack's first load comes early in the scene, and it's a gusher that goes directly into Manuel's eye (and mouth):
After fucking at the end of the scene, Peter blasts into Manuel's mouth, and then Jack fires off another load, and this one looks like some of it almost went directly up Manuel's nostril. Who needs Flonase when you have Jack Harrer?!
Manuel is a trained professional who's (hopefully) prepared for this sort of thing, but what about you? If given the opportunity to have sex with Jack Harrer and you knew this was going to happen, would you let Jack Harrer cum inside your eye and your nose?
Trailer for today's three-way (watch full scene here):
[
BelAmi: Jack Harrer And Peter Annaud Fuck Manuel Rios Bareback
]