Who Actually Has The Bigger Cock: Peter Annaud Or Jack Harrer?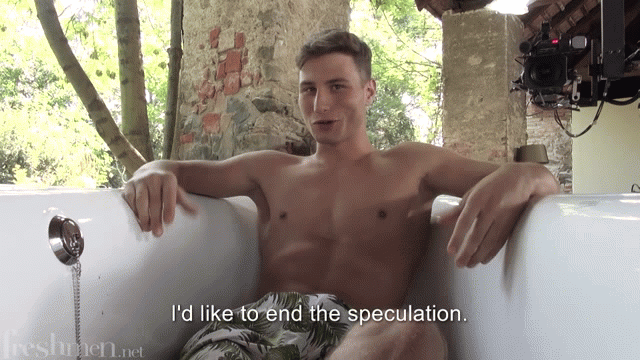 Peter Annaud returns to Freshmen.net next week to prove that he has more charisma and a bigger cock than Jack Harrer, and he does so by lining up three powerbottoms and fucking them bareback one by one.
I'm not sure how this proves that Peter has a bigger dick than Jack (especially since Jack isn't even in the scene?), but any excuse to be fucked by Peter Annaud is fine, obviously:
[
Freshmen.net: Peter Annaud
]
If you can't wait for this Peter Annaud fuckfest next week, there was another Peter scene released today on Freshmen, where Peter uses his thick cock on just one lucky bottom—Bob Marghiela:
Trailer (watch full scene here):
[
Freshmen.net: Peter Annaud Fucks Bob Marghiela
]
AND:
For anyone wondering who really does have the bigger cock between Peter Annaud and Jack Harrer, it's a tough call: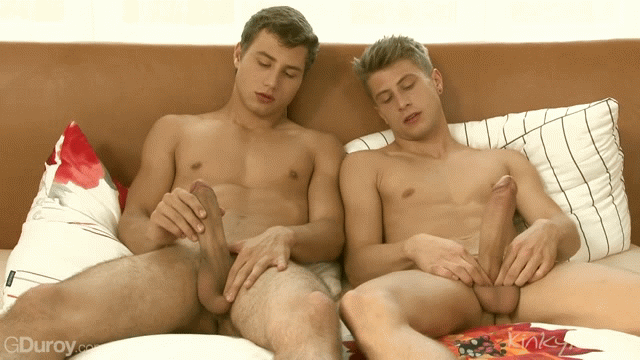 They've performed together multiple times, and I have to say, Jack sometimes appears slightly longer than Peter. But at the same time, Peter appears slightly thicker than Jack.
Of course, camera angles and photoshop can be deceiving. So, without being there with a measuring tape to personally and carefully inspect both of the cocks in person, there's no way to know for sure.
Sometimes though, they truly do look to be virtually exactly the same size in both thickness and length!?
Maybe some video will help decide:
[
Freshmen.net Peter Annaud And Jack Harrer
]
Thoughts?