WATCH: Jake Bass Fucks (And Kisses!) Johnny Rapid In "Reconciled"
As previously reported, Jake Bass and Johnny Rapid's duo scene will be released this Saturday, August 1st,—which is now less than four days away. Not since Iggy and Britney (I'll let you decide who's Iggy and who's Britney) has a celebrity pairing been so anticipated, so thirsted for, and so gif-able.
Not only is this scene a flip-fuck (as over 66% of you predicted), this is the first scene in which Johnny Rapid passionately kisses his scene partner for an extended period of time.
That's right: Johnny Rapid and Jake Bass actually make out.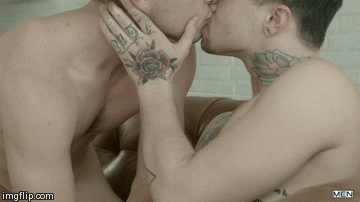 Jake Bass and Johnny Rapid make out—a lot.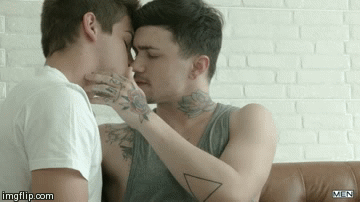 In fact, according to Jake Bass, Johnny Rapid's kissing was so intense, he could barely keep Johnny off of him!
Is this the start of a kinder, gentler, more romantic Johnny? Or, was he just so turned on by Jake Bass, he couldn't control himself? Here's the trailer (watch full scene here):
[
Men.com: Jake Bass And Johnny Rapid Flip-Fuck
]