Are Jake Bass And Johnny Rapid Gonna Fuck?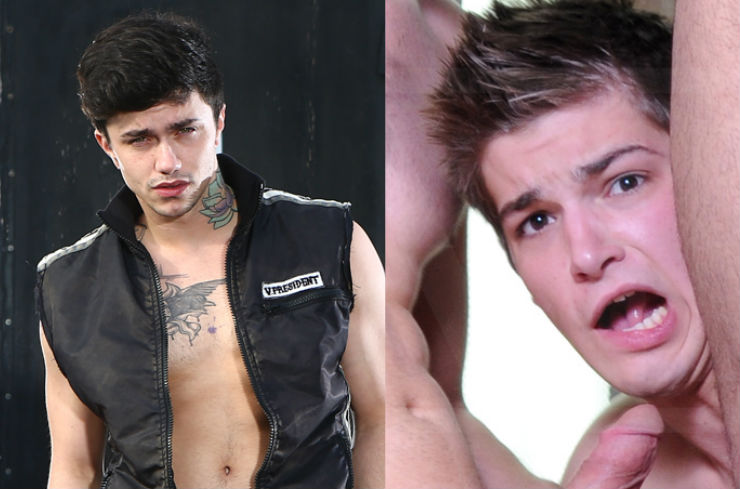 The sneak peeks keep coming for Men.com's "Men Of Anarchy," and today I have a few more images of Jake Bass looking perfect in his Men.com debut. Plus, it looks like Jake might end up fucking Johnny Rapid in an upcoming scene, if Men.com can pull it together. [Update: Johnny and Jake did actually fuck! Watch the hardcore trailer for their scene here.] Also, watch the trailer for Jake's episode of "Men Of Anarchy" (co-starring Gabriel Cross) down below.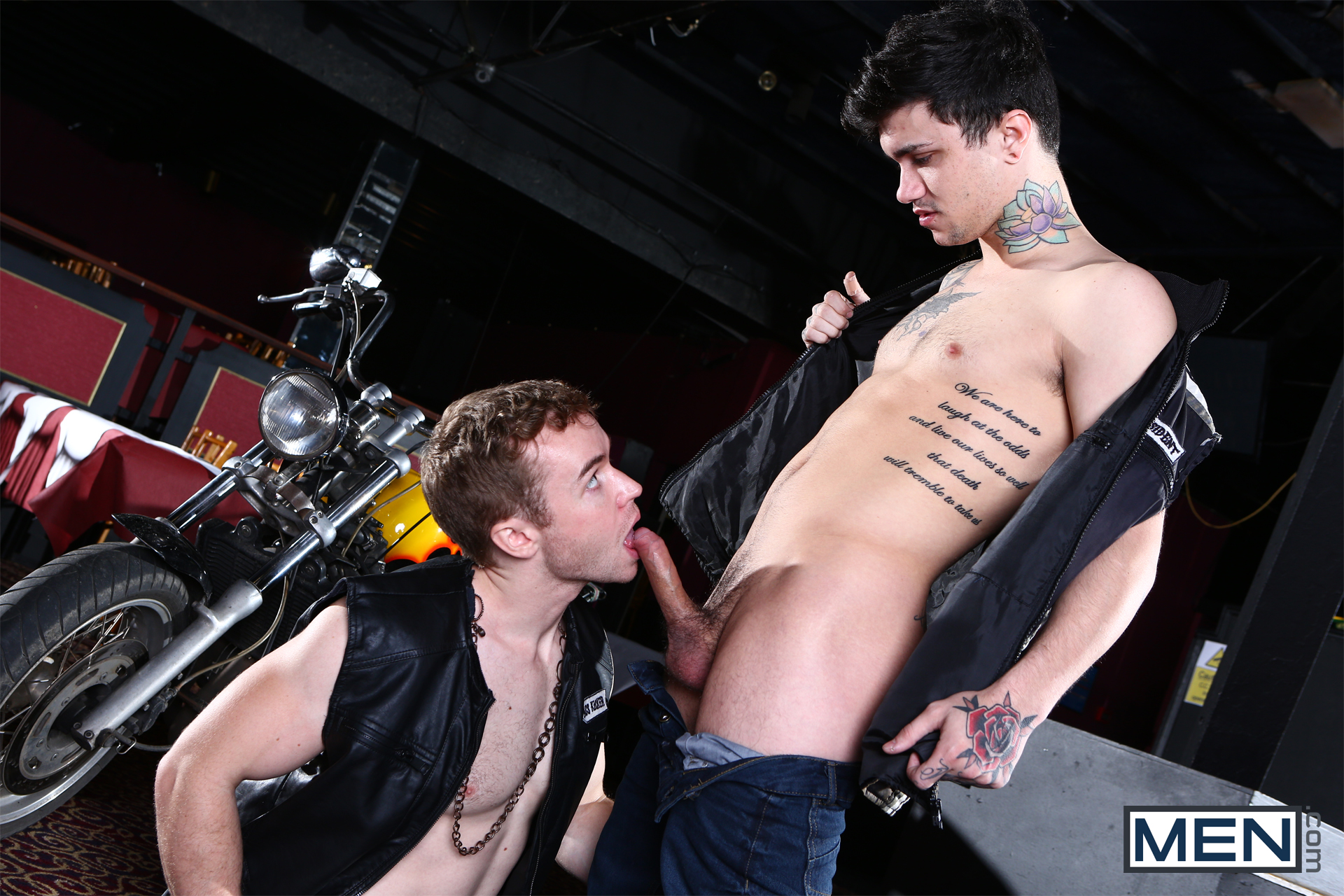 Unfortunately, there's no Paddy O'Brian/Jake Bass scene in this series, which is a missed opportunity. How could Men.com let two of the most popular performers working today be in the same series together and not pair them for an A-list, all star duo? WTF?
If it's any consolation, Jake Bass and Johnny Rapid have been flirting/fighting on Twitter, which would be an even bigger and more explosive pairing. Don't fuck this up, Men.com.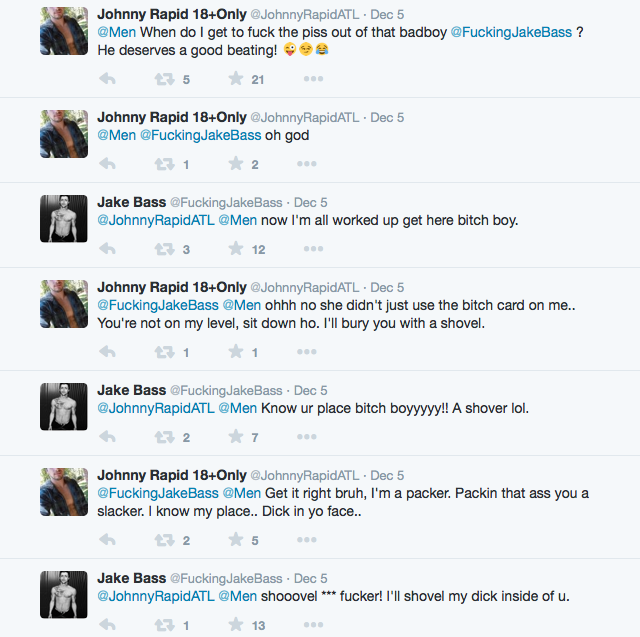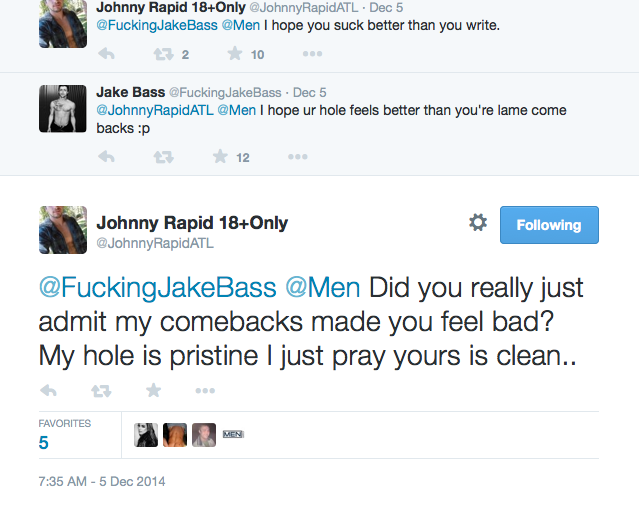 Who knew Johnny Rapid was such a little poet?
Trailer for Jake Bass and Gabriel Cross in "Men Of Anarchy" (watch full scene here on 12/26):
[
Men.com: Jake Bass Fucks Gabriel Cross
]